SingapoRediscovers 2020: The Best Local Tours to Join in Singapore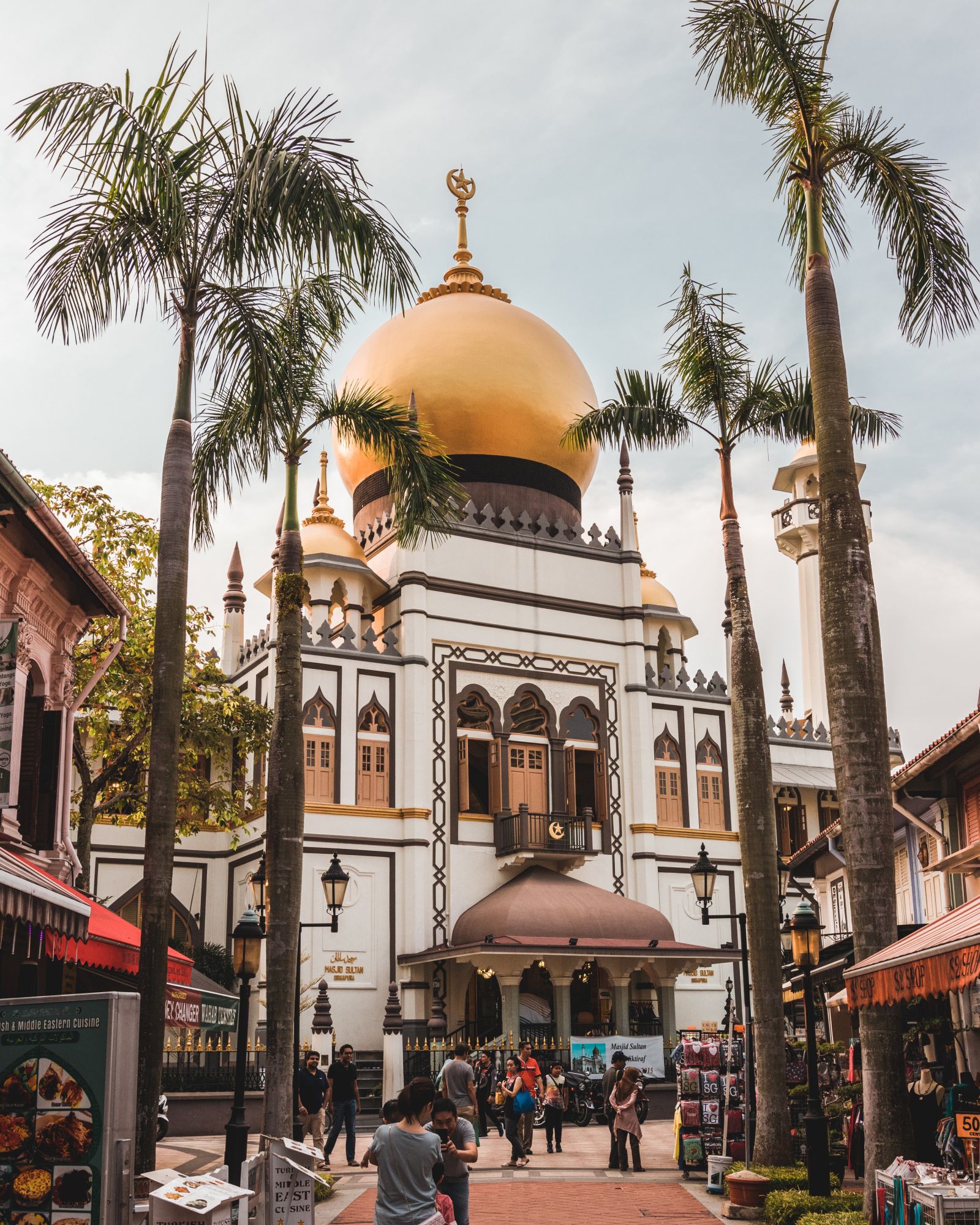 From food trails to heritage walks, here are the best tours to join to rediscover the Little Red Dot, and put your $100 local tourism vouchers to good use
Come December this year, the holiday season will be much different from yesteryears, with no Singaporeans travelling aboard or partying away in large crowds during the festive period. But with the Government announcing that Singaporeans aged 18 and above will receive $100 in SingapoRediscovers vouchers, perhaps there are other opportunities to celebrate while rediscovering our country from a different perspective. Presented in denominations of $10, the digital vouchers will be available for redemption between December 2020 and June 2021 and can be used to offset domestic tourism spendings such as staycations, attractions and tours.
With December less than three months away, it doesn't hurt to start planning ahead. And if you are in need of any ideas, we've rounded up some of the best tour experiences in Singapore. Whether you are a foodie, a history buff, or a thrill-seeker, there's something for each of you.
1/10 Singapore 1920s: Trails of Tan Ah Huat by Let's Go Tour Singapore
The winner of 2019 Singapore Tourism Awards' Best Tour Experience, Singapore 1920s: Trails of Tan Ah Huat is a creatively curated tour that follows the story of Tan Ah Huat, a fictional immigrant who arrived in Singapore in the 1920s. Cycling through Kampong Glam, Singapore River, Chinatown and more, the tour gives a glimpse in Ah Huat's entrepreneur life, passions, friends, and loved ones, contrasting it to life in modern Singapore. Other characters in his story include Muhamad Zulfri, a Malay fisherman, Mr Singh, a doorman, and Lim Mei Hua.
The four-hour tour includes a licensed guide and storyteller, bottled water, use of bicycle and helmet, poncho and refreshments.
Find out more at Let's Go Tour Singapore. Book here.
2/10 Singapore in a Nutshell by Singapore Sidecars
No plans for the night? See Singapore in a different light, from the sidecar of a vintage Vespa. Take in the balmy tropical breeze of the evening as you are driven around Singapore's key heritage areas including Kampung Glam, Bras Basah, Telok Ayer, Little India, and Chinatown as well as icons like Marina Bay Sands. The tour is available in one hour, two hours or three hours. Singapore Sidecars is reportedly the world's first vintage Vespa sidecar tour, and is supported by the Singapore Tourism Board and Triquetra Travels. Singapore in a Nutshell was a finalist of the 2019 Singapore Tourism Awards.
Find out more at Singapore Sidecars. Book here.
3/10 Black & White Houses Neighbourhood Stroll by Jane's Singapore Tours
The colonial bungalows from early 20th century in Singapore, affectionately known as black and white houses, are truly a sight to behold. But don't just admire them for their beauty—these heritage properties have a rich history as well. Jane's Singapore Tours' Black and White Houses tour, which was awarded the Best Tour Experience in the 2018 Singapore Tourism Awards, takes you on a stroll through these neighbourhoods, uncovering the stories behind their history and former tenants, architecture, and present-day functions. Choose from Adam Park Estate, Goodwood Hill Estate, or Alexandra Park Estate. Each walk takes between two to three hours and takes place in the morning or evening.
Find out more at Jane's Singapore Tours. Book here.
4/10 Next Generation Hawker Food Tour by Wok 'n' Stroll
Think you know your hawker food? Wok 'n' Stroll offers a fresh perspective with this food tour, featuring next-generation "hawkerpreneurs" who are striving to preserve the heritage of hawker culture in Singapore. The approximately three-hour food trail begins at Amoy Food Center, taking participants on a flavourful journey that features traditional hawker centres as well as modern restaurants based on the transition of recipes between generations. Prepare your palate for dishes like Teochew braised duck, nasi lemak and a wonton noodles/ramen fusion dish. The tour was a finalist of 2018 Singapore Tourism Awards' Best Tour Experience.
Find out more at Wok 'n' Stroll. Book here.
5/10 Journeys to Hell – Death & the Afterlife in Haw Par Villa by The Original Singapore Walks
An unlikely favourite attraction for families in the past, Haw Par Villa—originally named Tiger Balm Garden is a theme park that strives to recreate the ten courts of Hell, detailing the punishment and tortures faced by sinners in the afterlife. The attraction was created by Tiger Balm founder and millionaire philanthropist, in order to teach children about Buddhist, Confucian and Taoist mythology. Today, Haw Par Villa is refreshed after renovations, but the iconic sculptures and dioramas remain. The Original Singapore Walks' tour explores the founder's life and the rich philosophies and culture behind the park. It was a finalist for Best Tour Experience at the 2018 Singapore Tourism Awards.
As the tour agency prepares to resume its tour offerings in Phase 2, do contact the agency for the availability of the tour. Also, note that the 10 Courts of Hell at Haw Par Villa will be closed between September 17 to October 31 for maintenance works.
6/10 Disappearing Trades by Tribe
Singapore today is known as a modern cosmopolitan hub, but it's not all about skyscrapers and shopping malls—some hidden gems from our rich heritage still remain. Travel back in time to Singapore in the '60s through '80s with this tour by Tribe, which explores the disappearing trades of Singapore. Visit one of the oldest remaining traditional bakeries in Singapore, see a master in paper house-making at work, and sample 'kopi o' at a popular coffee roasting factory. You'll uncover personal stories firsthand through conversations with these craftsmen. Disappearing Trades was awarded Best Tour Experience at the 2017 Singapore Tourism Awards.
7/10 Creepy Tales of Singapore by Oriental Travel and Tours
Take a walk on the creepy side of Singapore as Oriental Travel and Tours guides you through historical sites from World War II, where many have lost their lives. A thrilling but educational experience, the tour begins from Haw Par Villa, then to a coastal gun battery near a beach where innocents have perished during the Sook Ching operation. You'll learn about the history behind the Japanese occupation and the gruesome treatment of these victims. Finally, walk through one of the world's largest Chinese cemetery that is home to over 100,000 tombs while learning the stories behind its occupants. To amp up the creepy factor, the three-hour tour comes complete with ghost-hunting equipment. Definitely not one for the faint-hearted.
Find out more at Oriental Travel and Tours. Book here.
8/10 Unity in Diversity by A+B Edu Tours and Travel
As a multicultural and multiracial society, Singapore is also home to many religions and traditions. Unity in Diversity explores this unique balance and harmony on a trail down Waterloo Street, where religious sites of major religions including Christianity, Judaism, Hinduism, Buddhism and Taoism are in close vicinity within one another. You'll also enjoy the unique experience of getting your aura read for health and fortune, with refreshments included at a food centre. Unity in Diversity was a finalist for Best Tour Experience at the 2017 Singapore Tourism Awards.
Find out more at A+B Edu Tours and Travel. Book here.
9/10 Singapore Ducktours
If you've never been on board the award-winning Ducktours, now's your chance to enjoy it. The unique experience, onboard a refurbished amphibious vehicle from the Vietnam War, will see you splashing into the Marina Bay for a relaxing cruise. See icons in the Singapore skyline like Marina Bay Sands, Gardens by the Bay, the Esplanade and the Merlion before the tour returns on land for a drive around the Civic District where the Old Supreme Court and the Padang stand. The tour ends with a loop around the Fountain of Wealth at Suntec City—amongst the world's largest water fountains.
10/10 Kampong Tour by NParks Singapore
Kampong life in Singapore doesn't get more authentic than in Pulau Ubin, which is home to the last kampongs in the country. A throwback to the 1960s, Pulau Ubin oozes with rustic charm and a rich natural and cultural heritage. NParks' two-hour trail takes you through places of interest on the island, including the Butterfly Hill, Pekan Quarry, Kampong House, Old Bin Kiang School site, Tua Pek Kong Temple and the old Wayang Stage. Learn the interesting history of these sites and find out more about the island way of life at Pulau Ubin on the 2.2km walk.
Find out more at NParks Singapore. Book here.