How Japan Airlines Is Pushing For Gender Equality Within and Beyond Its Walls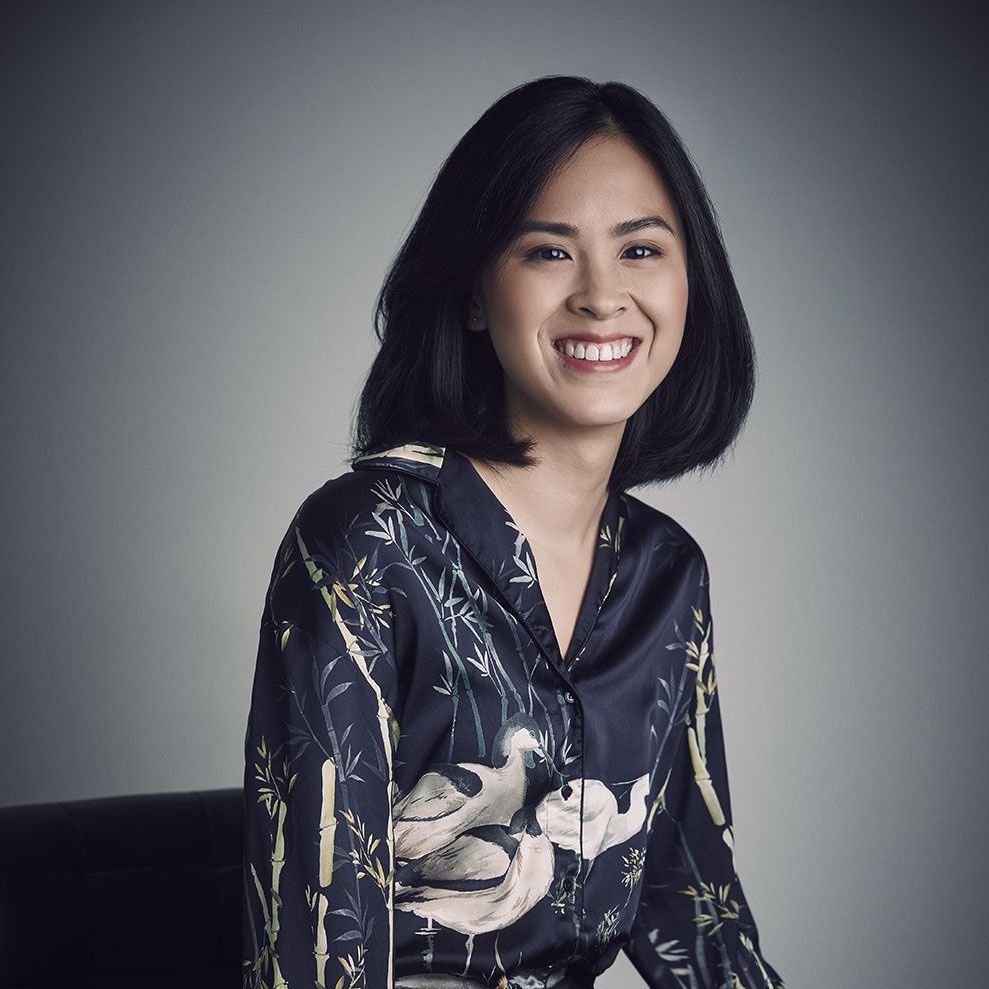 By Chong Seow Wei
July 15, 2019
This Japanese carrier leads the charge in championing the cause by supporting events such as the She Is More Youth Art Competition in March
When the World Economic Forum published its annual Global Gender Gap Report 2018, it showed that 89 countries of the 144 countries studied made improvements in closing their gender gap. One of them was Japan, which moved up four ranks from the previous year. However, the country was still only at 110th place, making it the worst performer of the G7 nations. But this past March, one of its biggest organisations showed that it's hoping to help change this.
Japan Airlines (JAL), one of the country's major flag carriers, showed its support for gender equality in society when it came in as a major partner of the She Is More Youth Art Competition. The inaugural competition, of which Singapore Tatler was an exclusive luxury media partner, was organised by IIX Foundation, the sister entity of global organisation Impact Investment Exchange (IIX).
The partnership is hardly surprising of the airline, which has a history in nurturing female leaders within its organisation, said Kentaro Dobashi, vice president and regional manager of Japan Airlines Singapore. In 2018, Japan's Ministry of Economy, Trade and Industry recognised its efforts to promote diversity in its management with the New Diversity Management Selection 100 Award as well as the Nadeshiko Brand Award, which JAL was receiving for the fourth consecutive year.
He adds that the company chose to back the She Is More initiative specifically because "as an international airline, we wanted to extend opportunities to women across the region, and the initiative was an ideal avenue for us to achieve that."
The competition, which calls on artistic young talents from all over the world to submit their visual or performance art work celebrating women, also aligned with a key philosophy of Japan Airlines. "The theme of art resonated with us as we view our service as an art form, carefully curated and delivered with precision by the capable hands of our cabin crew," enthused Dobashi. He shares more on the role JAL hopes to play in the global fight for gender equality and diversity within the workplace and society.
How does Japan Airlines as a company view its role in helping to push for a more inclusive workplace and society?
Kentaro Dobashi (KD) "Contributing to the betterment of society" is a core value of our corporate policy. As a company, we aim to amplify the message of inclusion through relevant events such as the She Is More Youth Art Competition, even as we continue to advocate for equality within our own organisation. I believe momentum builds when more and more individuals take action towards the change that we hope to make happen. Similarly, corporates should leverage their collective influence on crucial issues such as gender discrimination to help push for change. You could also say that it isn't always about what we give, but how, we can contribute to the narrative that corporates are also moving in the direction of change—and that is also very valuable.
JAL reports that 16.3 per cent of its management positions are filled by women, with a commitment to make it 20 per cent by 2023. Internally, how is it championing gender equality?
KD Female empowerment has been a key discussion point in Japan for a while now, and as a Japanese national carrier, we exemplified our commitment to the cause by creating the JAL Nadeshiko Lab. It's a cross-functional team with a mission to promote gender equality in addition to diversity across all JAL divisions. Since we have a global presence, we also offer cross-border leadership opportunities to women in each of our local offices.
We've also made great strides in work-style management. Working hours are now more flexible, which gives employees the freedom to choose the number of hours a day they're able to work as long as they fulfil the weekly minimum of 40 hours. This not only improves their productivity but also means that mothers and fathers don't have to worry about needing to take a whole day of leave in order to take their kids to the doctor for two hours in the morning or attend parent-teacher meetings. New mothers who have returned from maternity leave are also given the option of shorter work days or week, so they can spend more time with their babies.
In addition to flexible working hours, company laptops and phones are provided to allow parents to work from home when needed. We've also made improvements to the workplace environment, providing comfortable rest areas and also hot desking. I think the ideal is for us to provide support to employees who are mothers—and parents in general—such that they don't feel stressed out or feel like they have to give up working to raise their family. This way, the company can also retain valuable talent. A total win-win in my opinion.
You've lived in and travelled to many different countries for work and personal reasons. How has your diverse experiences with different cultures and lifestyles shaped the way you view gender equality issues?
KD I was born in New York and have lived in Frankfurt for work, so I did observe the differences between their cultures and that of Japan. In Japan, the perceived role of a woman seems more distinctively defined, and these definitions tend to be passed down from one generation to the next. But its current environment necessitates change.
With an ageing population and declining birth rates in Japan, I believe there will naturally be shifts in society that will try and mitigate these issues. How can we make our society more conducive and appealing for young couples to have children? Do we need to start questioning if our traditional definition of "family" still applies today? What does the modern family look like, and do current policies cater to these various definitions?
I remember a policy that we had in place at our Frankfurt office regarding staff travel benefits. This was more than ten years ago by the way. Usually, air ticket discounts are extended to staff, their parents, children and spouse. In Frankfurt, however, we didn't limit it to a legally married spouse and also included life partners, regardless of gender. As the social norms in Germany are as such, in order for JAL to hire and retain good employees locally, we made the decision to recognise other definitions of "spouse".
Who is the one woman in your life that has shaped who you are today?
KD Since young, I grew up watching my mother expertly manage her family and professional life, and in my opinion, she achieved success in both. She was a very determined individual, who was very clear about her goals and would take the necessary action to achieve them.
In 1955, she was a student at Osaka University's School of Foreign Studies when she wrote a letter to the government of Myanmar, seeking a scholarship to study in the country. They accepted her request, and she later went on to build a career in education and politics. After returning from New York with two pre-adolescent sons in tow, she continued working, teaching at the Tokyo University of Foreign Studies and even took new diplomats under her wing when she worked with the Ministry of Foreign Affairs in Japan. She has also authored several books, including a guide introducing Japanese people to the Burmese language.
It could have been a slight exaggeration, but my grandfather once told me that when my mother headed off to Myanmar on her own, he tried to mentally prepare himself that he would never see her again! But he wanted to allow her to do her own thing, so maybe I could say that he indirectly influenced my view on traditional gender roles. Today, my mother is 83 years old and retired, but sometimes still does phone interviews about her work in foreign affairs. So seeing an independent working woman is very natural to me.
Finally, I find it difficult to say so much about women without mentioning my wife. Raising our daughter has been no mean feat, and also having to uproot twice to move overseas to support the family, I think she deserves so much credit. In my humble opinion, choosing to be a full-time mother is not necessarily any less difficult than choosing to pursue a career or juggling both.
(Related: I Prefer To Be The First And Only Billionaire In Nepal Rather Than One Of 50 In India, Says Binod Chaudhary)
---
Want to get deeper insight into Japan? Join us in our first Tatler Travel departure to Japan, Autumn On A Plate, on 21 – 24 November 2019. In collaboration with Japan Airlines, this exclusive culinary-centred experience in Tokyo and Karuizawa celebrates the beauty and flavours of fall. Email concierge@edipressemedia.com for more information.