Where to Buy Your Groceries Online in Singapore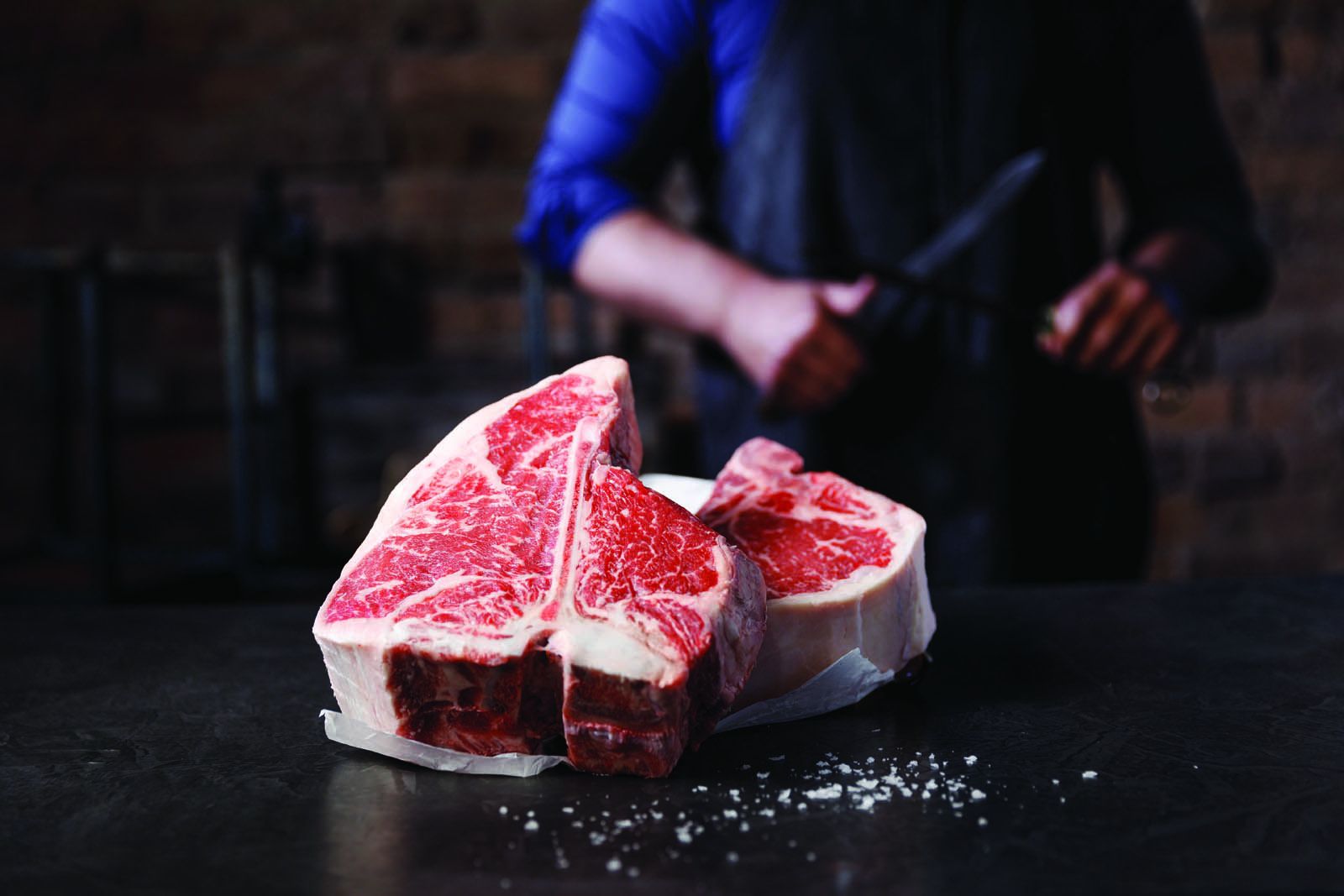 By Dudi Aureus
May 19, 2021
Stay away from crowds and have your food essentials delivered right to your doorstep
This article was first published on April 2, 2020, and updated on May 19, 2021.
With Phase 2 (Heightened Alert) lasting until June 13, the government has advised everyone to stay at home as much as possible given the spike in coronavirus cases within the community over the past few weeks. While this means fewer trips to your local supermarket, you can still stock up on your food staples and daily essentials from these online grocery stores.
1/10 Classic Fine Foods
The purveyor and distributor of fine foods has entered the business-to-consumer market with the launch of its online grocery store, Classic Deli. This means home cooks have easy access to premium and restaurant-quality ingredients such Wagyu beef, Black Angus cuts, grain-fed lamb in the meat section alone. When it comes to the frozen seafood selection, take your pick amongst Spanish carabinero, cod loins, langoustines, to name a few. Of course, the offerings expand to fresh fruits and vegetables, caviar, foie gras, truffle-based condiments, snacks and more. Free delivery for orders above $100. Order here.
Tatler Tip
Order before 4.30pm to have your purchases delivered the next day (except Sunday).
2/10 The Grand Marketplace
Grand Hyatt Singapore has also launched its own online grocery store, giving you access to sustainably sourced produce and ingredients sold at trade prices. Stock up on organic vegetables from Malaysian farm, Weeds; free-range lamb from Roaring Forties in Australia; or certified-sustainable barramundi fish from local fish farm, Kühlbarra.
Tatler Tip
There is no delivery option when you buy supermarket items online, so you'll need to self-collect or drive-through the hotel to pick up your purchase.
3/10 Ryan's Grocery
The gourmet store and butcher is home to a dizzying array of premium and organic meats sourced from sustainable farms in Australia. Bestsellers from the meat section include the first carbon-neutral beef cubes in Singapore, free-range pork cutlets, and grass-fed Black Angus beef.
The store prides itself on its extensive range of gluten-free products—from snacks like almond brittle and caramel, walnut fudge, to wines like the Logan Weemala Merlot 2017 and Pietradolce Archineri Bianco Doc 2019. For a limited period only, free delivery is available for purchases over $120 (including public holidays).
Tatler Tip
The grocery often restocks its fresh produce, so do check the website regularly.
4/10 Little Farms
Look no further than this speciality store for delicious and wholesome fresh foods, as well as organic products that'll come in handy for those healthy recipes you've been meaning to cook while hunkering down.
There's a tempting repertoire of meats from the Little Farms butcher, among which are the thick slab of Little Joe Porterhouse striploin and King Island extra lean minced beef. You've also got freshly-made gluten-free breads, including its famous sourdough, as well as ready-to-eat meals and salads for lazy days. From Mondays to Saturdays, the grocery offers free and same-day delivery for purchases over $100.
Tatler Tip
Check the recipe section that's filled with a ton of simple and delicious meals, made with ingredients you can find on the e-store.
5/10 Amazon Fresh
Amazon's online grocery store has been rebranded to Amazon Fresh; it continues to offer a wide array of food essentials from fruits, vegetables, meats that are neatly organised in its more user-friendly site. Standard delivery, which takes about 2 to 3 days, is free for orders above $40.
Tatler Tip
Spend a minimum of $60 to get an Amazon gift card worth $15.
6/10 Cold Storage
This is your one-stop online shop for generic grocery needs, whether it's fruits and vegetables, frozen meat and seafood, or kitchen essentials such as canned goods, instant noodles, and condiments and sauces. For speciality items, you can choose from brands like Waitrose, offering dry goods such as shortbread cookies, tea and more.
The website is often updated to highlight weekly promotions as well as celebratory specials. With Easter Sunday coming up, there's a whole range of snacks dedicated to curating your home party—from bunny-shaped chocolates to Easter egg chocolates and tote bags. Free delivery is available for purchases above $60.
Tatler Tip
The supermarket has placed a buying limit on various products due to the surge in demand due to the coronavirus. Remember to check the website before making your purchase.
7/10 Fairprice Online
As the largest supermarket chain in the country, with over 100 outlets across the city, it might be challenging to book a delivery slot due to the larger demand and its islandwide delivery service. Once you do get a slot, you will have access to its expansive range of offerings ranging from food necessities, beauty products to lifestyle items. Regular customers can take advantage of special deals. Free delivery for purchases above $60.
Tatler Tip
You can request for contactless delivery and the folks will leave your purchases at your doorstep.
8/10 Huber's Butchery
Get your week's worth of meat from this store, focusing on prized cuts from Australia, New Zealand and beyond. The beef section alone has options like Argentine fillet and ribeye, as well as Australian Wagyu ribeye—ideal for roasting.
Explore the website and discover a meaty selection of osso buco, lamb chop and US kurobuta pork chop. Also available on the e-store is a comprehensive selection of condiments, pantry staples and cold cuts. Minimum order of delivery is $100.
Tatler Tip
Get useful advice from the butcher shop's meat experts on how to best cook your meat here.
9/10 FoodXervices Inc
Seeing the increased demand for online grocery delivery in light of the coronavirus pandemic, the same folks from FoodBank Singapore have launched their online grocery store. "FoodXervices Inc hopes to play a part in ensuring that everyone is able to gain access to food and daily essentials, and ease some panic and inconvenience during this period," said Nichol Ng, Managing Director, FoodXervices Inc. Their warehouse stocks more than 4,000 types of products—from pantry essentials like salt, sugar and condiments, to cleaning essentials and paper products. Delivery fee is waived for purchases above $60.
Tatler Tip
After purchase, customers can opt to pick-up their groceries at the warehouse (218 Pandan Loop, Singapore 128408).
10/10 Redmart
Lazada's digital retail arm is home to all your daily essentials—from frozen cuts of meats and seafood, vegetables and fruits, to snacks and condiments, sold at reasonable prices. These are available a la carte or in bulk. And if you check the website daily, you may even take advantage of the regular promotions.
Tatler Tip
Orders above $60 have no delivery charge. If it's less than the said amount, choose the Saver Delivery and your purchases will arrive within the six-hour window.