Star Of Netflix's Singapore Social Mae Tan Reveals Behind-The-Scenes Details About The Show To Singapore Tatler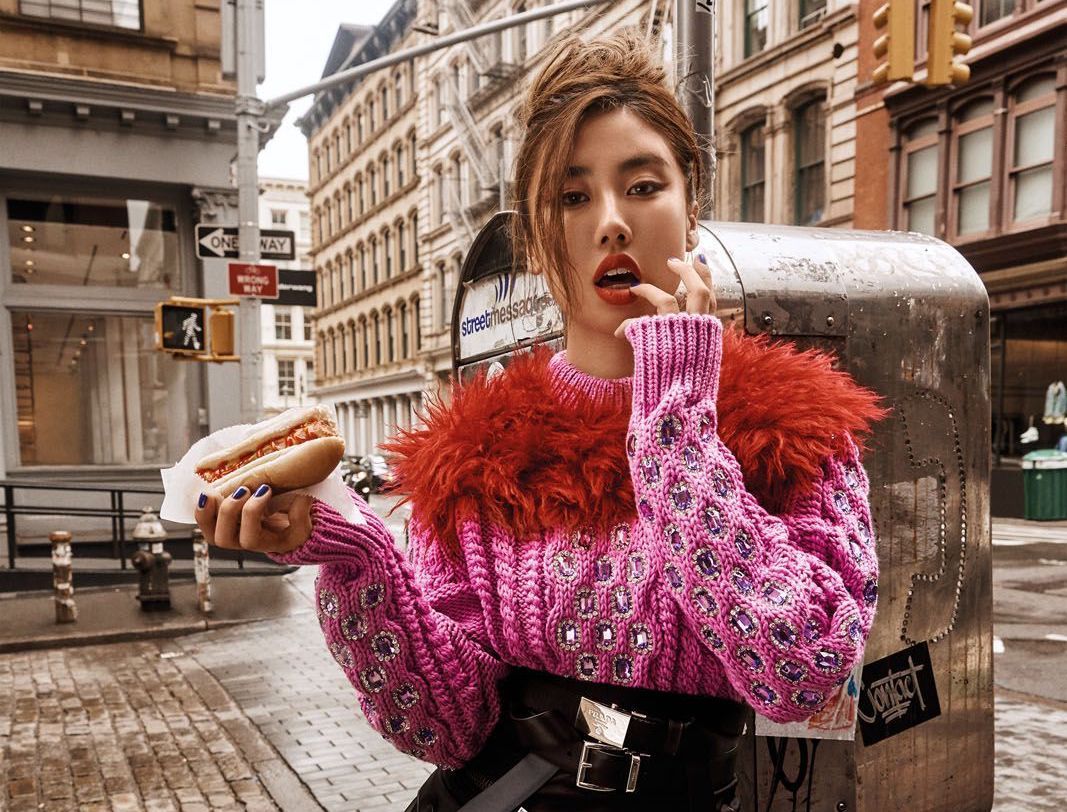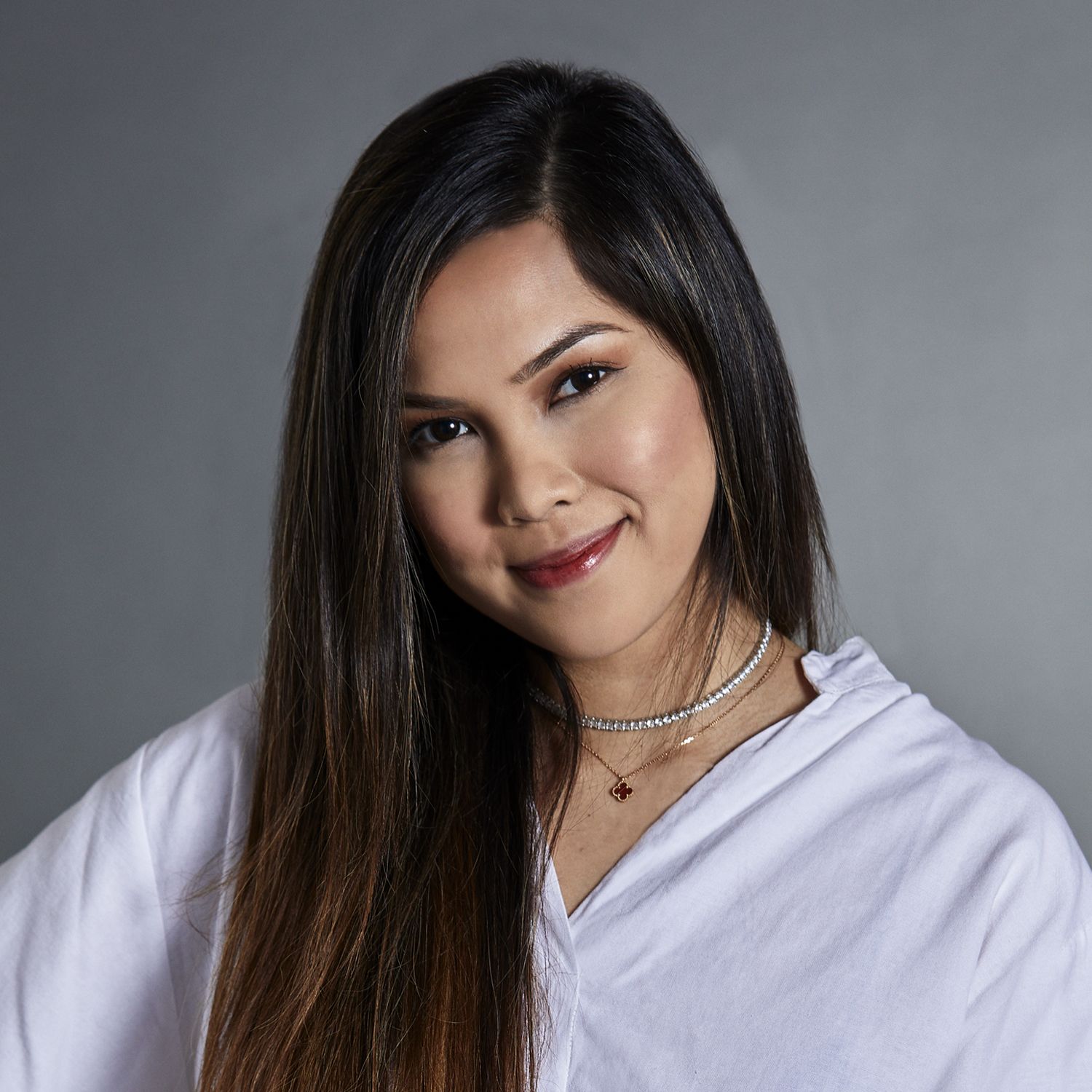 By Andrea Saadan
December 05, 2019
We find out the truths behind the show, what went down once the cameras were turned off—and if there's going to be a season two
It's been about two weeks since the worldwide premiere of the Netflix reality series, Singapore Social, which has since blown up the internet and taken social media by storm. Cast members (the first three mentioned are coincidentally Generation T honourees) Mae Tan, Tabitha Nauser, Sukki Singapora, Nicole Ong, Vinny Sharp and Paul Foster have been thrown into the limelight as they hog headlines all over the country and even the region.
The show has been widely received in general, with its fair share of naysayers. But the media scrutiny is unsurprising since the show is indeed the very first Netflix series based on the lives of Singaporeans.
We caught up with one of the stars and Singapore Tatler friend Mae Tan as she tells us what really happened behind the scenes, who's still in touch with whom, her relationship updates (hint: he's not from the show) and the question on everyone's minds—will there be a season two?
(Related: #Tatlergram: What Are The Cast Of Netflix's Singapore Social Up To Now?)
How did you get involved in this Netflix series?
Mae Tan (MT) The producers contacted me a few years ago, looking to do the show. And who doesn't want to be in a Netflix show, right? They gave me the opportunity, I took it and that's how I got involved.
What was the process of being part of the cast like? Did you have to audition for the role?
MT There wasn't any casting or audition or anything like that; the production crew came down to Singapore and met with locals and did some Skype calls to get to know not only the community and culture better but to also know us. And through that, they narrowed it down to a select few that could make the show. Some people they initially wanted couldn't make it due to prior commitments. We were told that we'd be part of the show at the end of 2018 and started filming in January 2019.
How long did filming last?
MT Filming went on for about four to five months until sometime in June 2019 and was later launched globally.
(Related: Meet The Cast Of Singapore Social, Netflix's New Reality Show About Young Singaporeans)
Is there a season two?
MT Uh, not that I know of! Wow, I don't know, it's too early to tell. The craziest thing is people are asking when it's going to be out and I'm like: guys, we haven't filmed anything yet! It's been overwhelming in terms of feedback that we've gotten, there's so much good stuff and plenty of people who relate to the show and love it. I'm so happy to hear that it's become bigger than ourselves.
How has the last week been?
MT On the day of the launch... I got drunk. Guan Min [Mae's best friend] and my boyfriend wanted me to hold a screening. And so I did, only because I wanted to hang out with them and have drinks together. But I apparently stopped the screening at episode six while drunk!
The next day, I was devastated when I woke up because all my friends were talking about it but I had no clue what went down. So I spent my Sunday watching it, alone! All of us in the cast saw the show the same time as everyone else did—although technically, I saw it a day later.
So who is this boyfriend?
MT I'm seeing a practising artist and lecturer. Although I'm dating someone new, the journey to NYC continues. And that's that. I met him recently; after the show, in fact, so that's nice.
Is it still confirmed that you're moving to NYC in mid-January?
MT Yes, I didn't make it in time for last year's August intake. I'll be going to the Fashion Institute of Technology to study fashion business management.
(Related: Tatler Scions In New York City: Mae Tan And Twins Brandon and Julien Leo)
During this period of filming, did you and the cast members meet when the cameras weren't rolling?
MT No, we weren't allowed to because we needed to capture everything on camera. A lot of times, even when we planned to meet each other, they would separate us until the cameras were rolling. They wanted to capture as much conversation as they could because it wasn't scripted.
Who are you closest to in the group?
MT I was closest to Tabitha before the show started but not so much everyone else; we were just acquaintances. During the show, I got to know everyone on a fair playing field. Currently, I'm closest to Vinny and Paul, and of course, Tabitha since we've known each other for a long time. My relationship with Vinny was a bit exaggerated in the show; we knew each other briefly from parties and then through this, I was very interested in his work and wanted to know him better as a person.
I still hang out with him, Cristina, Tabby and Louie. We have common interests and he's into philosophy so he talks to my boyfriend about it a lot. As for Paul, if you've watched the show, you'll know that we've been interested in environmental causes and he's kept me involved in the things he's doing so I can help him too. We've been crossing paths non-stop throughout the process after the show, which is amazing.
Pre- and post-Singapore Social, who changed the most?
MT I wouldn't say they've changed, but maybe I've seen different sides to people after watching the show. For Tabby, I might've known her for a long time but I wasn't always around as she filmed her scenes. So the scenes of her and Adam [Tabitha's ex-boyfriend], especially the vulnerable parts—seeing them open up like that was very new to me. So because it wasn't scripted—and to see that side I'd never seen before—it almost made me cry to see my friends go through that.
And even with Paul, seeing his relationship with his mum and how we all have this heavy sense of duty to our parents, I felt that same way so strongly and it's very relatable. I felt like I only knew my friends on the surface and then now it's like I know them on a deeper level after the show. It's been a really interesting experience for me. I actually feel like I know my friends and myself even more.
Do you think the show portrayed you accurately?
MT There's a lot more to me than what the show portrayed, which I wish we could capture everything. We had more than 500 hours of filming and could only cram in five hours worth of footage, so of course, it's not entirely what I am. In terms of feedback that I've heard about myself, I am exactly how I am on the show; and I'm not amping anything up for TV or cameras. There was a scene where my mother was supposedly buying me jewellery, but that was exaggerated because she was being sarcastic but you couldn't tell because the scene was cut in a certain way. She obviously didn't buy me a tennis necklace just because I'm going to NYC to study! I wouldn't let her do that either.
When you asked your mother if she wanted to be involved, what was her first reaction?
MT If you know my mother, she'd be like 'Huh, really ah, don't want lah'. But then she knew how much it meant to me to be involved in a project like that, and of the conversations I wanted to start. When you're put in front of the camera and told what to say by the director—to sit down and talk about things that you don't normally talk about—like me leaving for New York, for instance, sitting down to talk about it was refreshing for both of us especially when we don't practise talking about our feelings on a day-to-day basis, so that was nice.
How were topics of conversation usually chosen?
MT Well, we'd share our schedules and tell them what we're doing at this time, what we're doing and so on. And they will try to get approval to shoot at these places. At that point in time when you see me packing for Paris, it was because I was leaving for work, and I told the producers I wouldn't be in town for two weeks. So that's why they decided to film me and my mum talking about me leaving for NYC. It just felt natural and wasn't very much planned.
You've done a couple of TV shows before, how was this experience different?
MT I think it's different firstly because I'm more aware of myself and my actions. Through the process, I allowed the show to help me grow. I was honest on the show and because the producers needed a narrative for me, and my life story, they had to understand me before, what I am now and what I want to achieve in the future. I told the team about my dilemma, about the industry I was in and the desire to switch to doing something more socially conscious like social work and environmental work. So the producers suggested that I call Paul and that we do something together. I think that if it weren't for them and the show, I wouldn't have had the courage to do so.
Seeing what others said about each other in the confession room, did it change your opinion on them?
MT I don't think so, I said everything with a clear conscience and was my most authentic self. There was no way they could have skewed it because we said everything we did. The producers' job was to not make it trashy television.
A commentary that ran in national broadsheet The Straits Times had this line: 'Conversations that conveniently tie up loose threads might have been producer-prompted' What do you have to say in response to that?
MT I honestly don't think so, no one prompted us on what to talk about. But they did put us together and say 'Ok, guys talk about your week, catch up with each other's lives, find out what you've all been doing'. If not, what would we talk about? Naturally, we'd catch up and that's what we did on the show. I don't think it's prompted, I know it sounds that way because there is a narrative.
And also this? 'Some of the cast might not have been friends in real life before filming but had been selected after auditions'
MT It's funny because I already knew everyone before. For example, my mum knows Nicole. And Sukki, she performed at a Tatler event that I was at so I got to know her through Shigga Shay who was also performing with her. For Vinny, we worked on a project together as he used to throw underground parties. As for Paul, I knew him through events and we have mutual friends and we hadn't met except once. Even Nara, I have known since she used to emcee at Phuture at the old Zouk.
Have doors opened since the show aired?
MT Well, people have reached out to me via DMs on Instagram; and I've gained lots of followers, so that's fun. I have even gone furniture shopping and on coffee runs and had people come up to me to say that they've watched the show and they love it.
What's your biggest gripe about misconceptions on the show?
MT I'm not sure actually, because I haven't been paying attention to the stuff people have been saying, especially the negative bits. I haven't been focusing on it.
I do know that people have been saying it's vapid and shallow. I also heard people saying it's not relatable and that we're privileged, but at the end of the day, I hope people will just watch it with an open heart and mind. Our experiences are just something we want to share. Falling in and out of love, dealing with expectations, and friends—everyone deals with these things, no matter where you come from. Don't look too much into every little thing and just have fun, enjoy the show. At the end of the day, it's just television.