Zenith Beats All Odds With Its Most Revolutionary Watch Yet—The Defy Inventor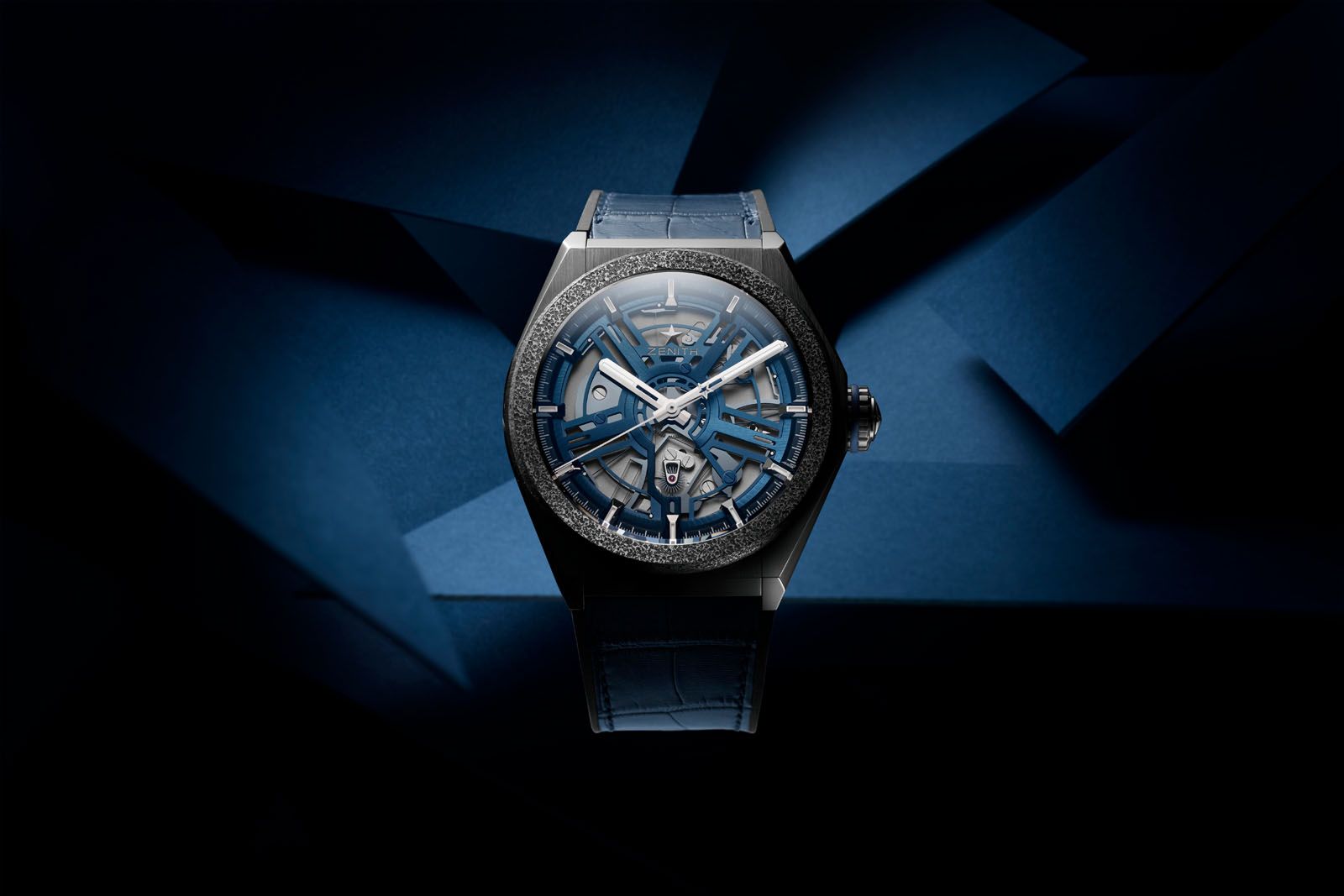 Zenith's new Defy Inventor proves that limits do not exist
Zenith does not pull its punches when it comes to precision watchmaking. It is, after all, most famous for its 1969 El Primero movement, which is not only the first automatic chronograph in history, but also the world's most accurate chronograph movement then, thanks to its oscillation rate of 5Hz (36,000 vibrations per hour)—such a mechanical feat was unheard of at the time and is still impressive even today. Fortunately for us, Zenith is not content to rest on its laurels. This year, on the 50th anniversary of the El Primero, Zenith has one-upped itself with the Defy Inventor, a revolutionary creation that oscillates at an unbelievable rate of 18Hz.

The story of the Defy Inventor began in 2017, when the watchmaker unveiled its equally groundbreaking precursor, the Defy Lab. The Defy Lab introduced the Zenith Oscillator, a radical mechanism that replaces some 30 parts normally used in an ordinary movement's regulating system, including the sprung balance that has been used in watchmaking for over three centuries.
The significance of the Zenith Oscillator, which is composed of only one single part, is massive. For one, the single-part Zenith Oscillator eliminates the friction and general wear and tear that happens with the interaction of multiple components, making the watch more reliable and less likely to require servicing, especially since no lubrication is required. It is also more stable than a typical regulator, as it is made out of monocrystalline silicon and therefore insensitive to both temperature variations and magnetic fields.
While the new Defy Inventor shares these qualities of the Defy Lab, it does not mean that it is a mere replica of its predecessor.
For instance, the Defy Inventor oscillates at 18Hz, a significant improvement over the Defy Lab's 15Hz frequency. The higher oscillating rate, however, means the Defy Inventor has a power reserve of 50 hours, less than the Defy Lab's 60 hours.
Here is the biggest difference: the Defy Lab was essentially a laboratory experiment with only 10 pieces ever made, and all were pre-sold to collectors.The Defy Inventor, on the other hand, has been released in unlimited serial production. It is a mark of both Zenith's confidence in the watch and mechanism, and in its own ability to optimise production systems. Will the Defy Inventor take off like how its El Primero movement did 50 years ago? Whatever the case, Zenith and its Defy Inventor look set to create history.
Watch the video below to learn more about the Zenith Defy Lab, the timepiece that laid the foundation for the Defy Inventor