Double Cleansing: Why it's an Important Skincare Step and the Best Ways to Do it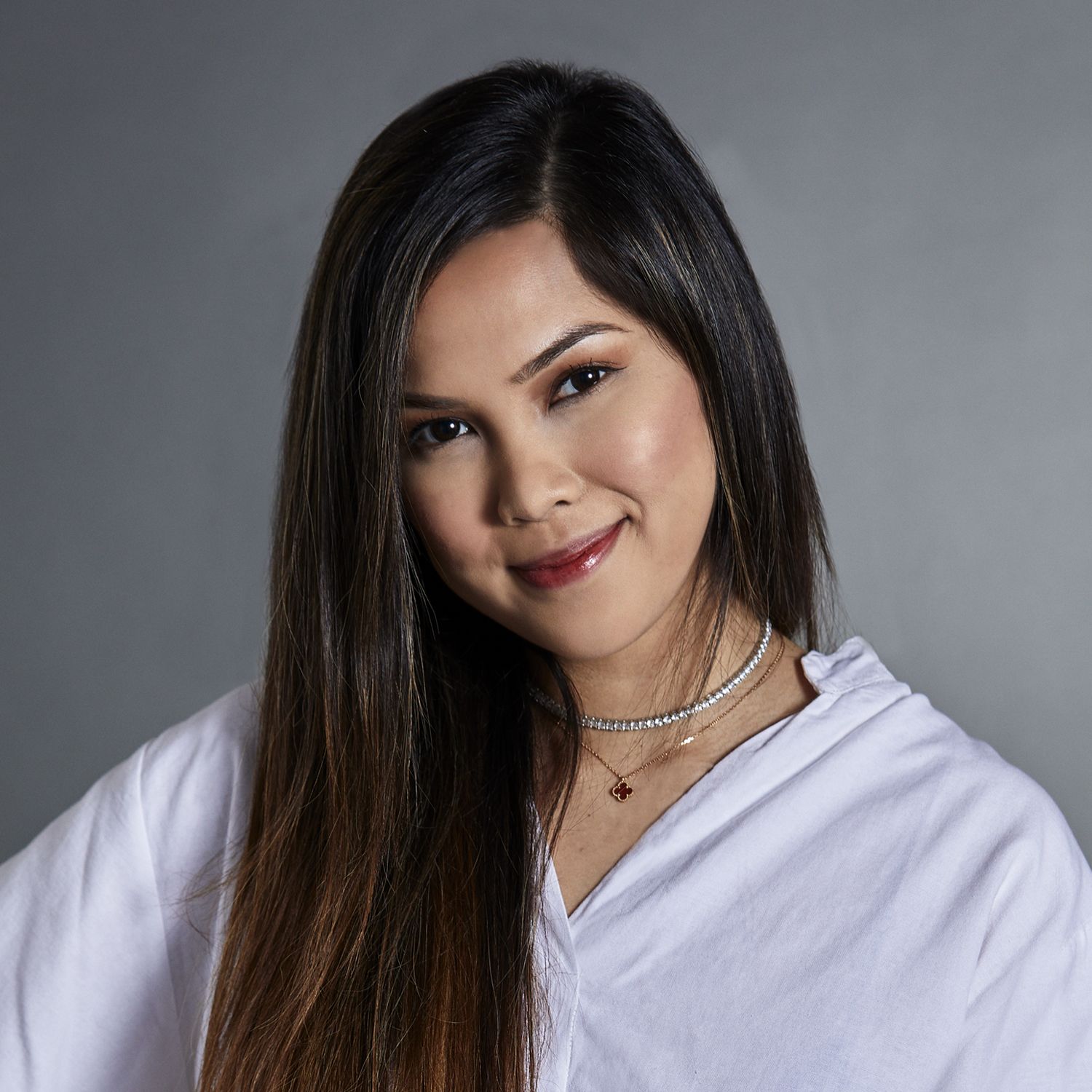 By Andrea Saadan
June 07, 2021
How do you double cleanse and when should you do it? We find out how, as well as the best skincare products to use when cleansing the face
One of the best feelings in the world is when you get to remove all of your makeup that's been sitting on your face after a long day. As much as one enjoys a beautifully snatched face, it is absolutely important to ensure that your makeup is removed properly. This means adhering to a proper method and using the best products for your skin type.
The most important step in skincare lies in its basics: cleansing. For years, beauty enthusiasts and experts alike have been emphasising one simple method in makeup removal—double cleansing. In fact, this method of cleansing is one of the fundamentals of Korean beauty.
Related: Skincare Secrets: Clarence Lee Shares Why He's Been Visiting the Same Facialist for 10 Years
Many of us may have wondered why even after using makeup wipes and cleansers, you may still find makeup residue on your face. This is why double cleansing is key. It is not sufficient to use one type of cleanser to remove a full face of makeup—especially if you want to ensure the efficacy of your remaining skincare regime that should follow after cleansing.
To help us explain more about double cleansing, we speak to three experts in both the local and international beauty industry: Serene Seah, director of Freia Aesthetics; Sarah Lee, co-founder of Glow Recipe; and Mathilde Thomas, founder of Caudalie.
What is double cleansing?
"Double cleansing is the way to be certain that any makeup, products, dirt or oil, is properly and gently removed from the skin. Proper double cleansing should be done with two different formulas—one oil-based, and another water-based. This is because not all makeup and skincare products are removed with just water-soluble formulas. Some formulas such as waterproof mascara and SPF, require an oil-soluble for removal," said Lee.
In fact, Seah refers to double cleansing as "a gold standard in cleansing your face twice".
"I always emphasise to clients that this should be the norm rather than the exception ... Double cleansing is a must as it's the only way to go about to properly remove your makeup and sunscreen. For this reason, it is also common that double cleansing is reserved for night cleansing while morning cleansing can be a single cleanse," Seah added.
Using two different formulas (oil-based and water-based cleansers, as Lee mentioned) while you cleanse will ensure that you remove every inch of makeup and even sunscreen, which ensures that your clear pores as well as cleaner and softer skin.
Related: Tatler's Beauty Guide June 2021: Shop Our Favourites This Week
What are the steps of double cleansing?
The first step requires an oil-based cleansing balm while the second step is to clean dirt and debris with a gentle sodium laureth sulfate (SLS)-free foaming cleanser, said Lee.
"Using dry hands, apply to dry skin, so that you do not dilute the efficacy of the cleanser, and then gently begin massaging into the skin. Don't forget to take this time to give yourself some extra TLC and massage your facial pressure points! Lastly, you will emulsify with warm water and rinse off," Lee said.
Seah added that she always advocates doing a facial massage for at least one minute as part of the first cleanse as it "stimulates sluggish facial muscles, releases tension, creates space & promotes good lymphatic drainage".
Related: The Best Beauty Treatments to Try in Singapore
For the second step, Thomas recommended adding a second, deeper, exfoliating cleanse to remove away the dead skin cells that sit on the surface of the skin.
If you're going to take the time to apply amazing efficacious [skincare] products, you definitely want to go the extra mile with double cleansing to make sure they can properly do their job.
—Sarah Lee, Glow Recipe
Why is it encouraged?
"Cleansing is the most important step in your beauty ritual. Our dermis is exposed to different environmental factors such as pollution and air conditioning, all of which contribute to irritate our skin and clog our pores and if they aren't washed away properly, they could potentially contribute to ageing, pigmentation and breakouts," said Thomas.
Do not be mistaken that your skin is clean and clear even if you apply nothing more than moisturiser and sunscreen throughout the day.
Lee explained: "Regardless of whether you wear makeup or not, it's always important to make sure that your skin is clean, hydrated, and protected. Over time, traces of products left on your skin can leave you with clogged pores, which can sometimes even lead to unwanted discolouration. It is no wonder that double cleansing is a staple method in Korean beauty!"
Related: Glow Recipe in Singapore: The Founders Reveal How To Achieve Glass Skin and More
What are the benefits?
As mentioned earlier, you want the effort spent in your skincare regime to be worth it. Double cleansing ensures that you will not waste any product (and time) because you would have prepped your skin for the rest of your beauty routine.
Seah said: "The main benefit of double cleansing is to create a clear gateway for the best serums and creams, which many of us invest in, to penetrate into the skin properly and to ensure any residue, debris that might have been missed out during the first cleanse, are removed."
"Double cleanse to make sure traces of anything are removed from your face, but just as important, it ensures that the active ingredients applied next in your routine can effectively reach and penetrate your skin—instead of being blocked by dead skin cells and debris. If you're going to take the time to apply amazing efficacious [skincare] products, you definitely want to go the extra mile with double cleansing to make sure they can properly do their job," Lee shared.
---
Keen on starting your double cleansing journey? Here are some products to try, as recommended by the experts above.
"The Papaya Sorbet Enzyme Cleansing Balm is formulated to remove even the most stubborn oil-soluble products, such as sunscreen and waterproof makeup while the Blueberry Bounce Gentle Cleanser recreates that satisfying lather with micro-foaming bubbles, while AHAs unglue dead skin cells. Rinse thoroughly with lukewarm water, as hot water can be drying. Finally, #ditchthetowel and use your fingertips to pat the skin gently until it is moist, but no longer wet—a practice which can help skin stay hydrated and toned." —Sarah Lee, Glow Recipe
"Personally, I love Oil Dissolution Theory from Oumere, Clear Makeup Remover from Future or Hyalogy P-effect Clearance Cleansing from Forlle'd. There is often a misconception that oil cleansers will add more oil to the skin, but oil actually dissolves oil, removes makeup, eliminates contaminants that accumulate on your skin through the day; and is an effective and gentle way to remove makeup and surface impurities, while maintaining skin integrity. As a second cleanse, I'm in love with Flash 10 Botanical Cleanser by Future (It is a 100 per cent soap-free cleanser that leaves this gorgeously clean feel without any tightness.) or Hyalogy Creamy Wash from Forlle'd (on days when skin is more sensitive)." —Serene Seah, Freia Aesthetics
"You can use a natural cleansing oil such as Caudalie Make-Up Removing Cleansing Oil (100 per cent of natural ingredients; no silicones, mineral oils or preservatives) or micellar water to break down make-up, SPF and sebum on the surface of your skin first, then following it with a deeper water-based cleanse. If you suffer from Maskne, purify your skin with Vinopure Clear Skin Purifying Toner (99 per cent natural origin ingredients) and prepare it for the next stages of the skincare routine." —Mathilde Thomas, Caudalie
Below are some of Tatler's favourite cleansing products: