How Panerai and CruCycle Change Their Games to Reach Greater Heights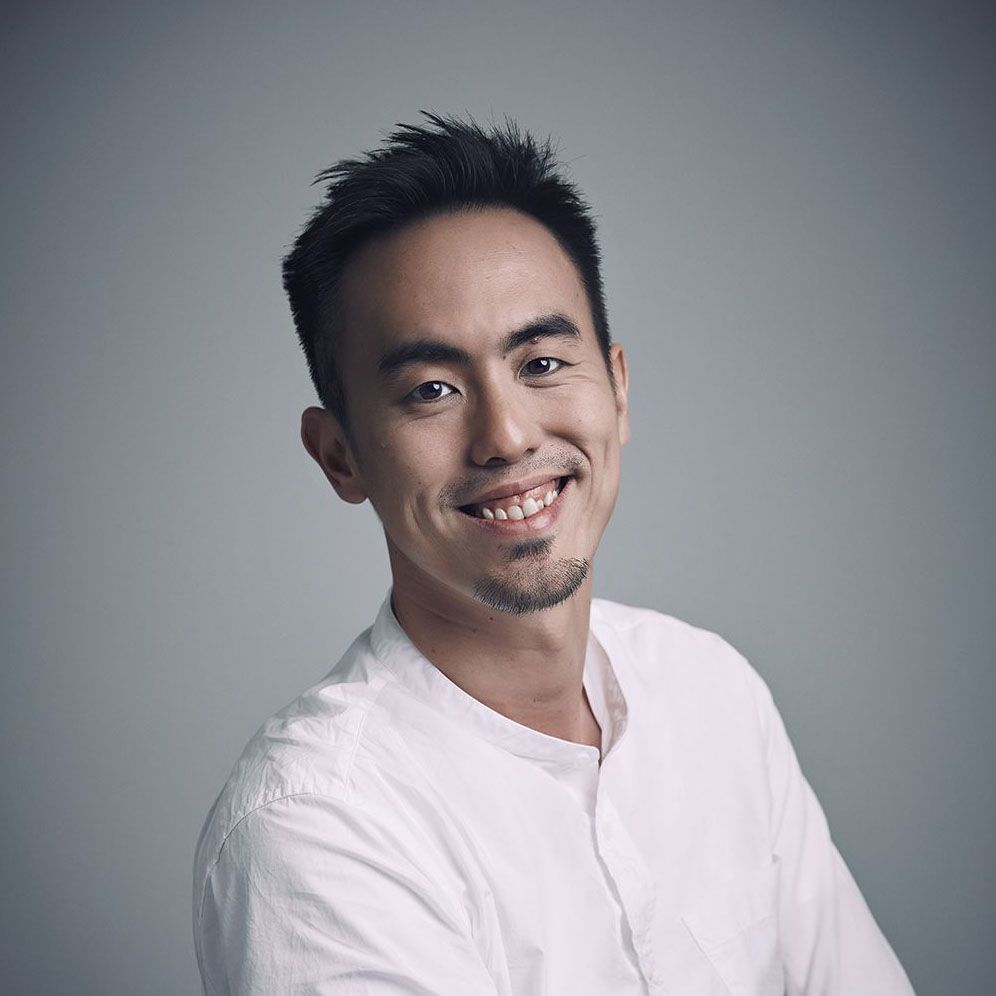 By Terence Lim
March 31, 2021
Tatler+
Panerai is changing the game by appealing to more women and with innovation. Find out how CruCycle's Valerie, Beatrice and Calvin Ding emulate the Italian luxury watchmaker to bring their indoor cycling studio more success
While the fitness industry tends to be male-dominated, Valerie Ding stands out among the crowd. After all, together with her siblings, Calvin and Beatrice, she co-founded indoor cycling specialist CruCycle in 2014. Back then, female fitness entrepreneurs are few and far between. What CruCycle did was to create a conducive environment for everyone—both men and women—to exercise and maintain their fitness levels. The situation has improved today as we see more female instructors and fitness influencers in the industry, making it a much more balanced scene.
In the same way, Panerai, a traditionally male-skewed brand, is gradually changing the direction it is charting. There are more women these days, who appreciate fine watchmaking like their male counterparts. Oversized watches do not scare them and some, like Valerie, even openly say that they like their watches with presence. That is why the Italian luxury watchmaker is crafting timepieces such as the Panerai Submersible Goldtech OroCarbo - 44mm that appeal to both men and women. The combination of gold with high-tech carbon softens the originally masculine watch design significantly and with it fitting the wrist snugly, the piece can complement any outfit, making it suitable for both work and play.
(Related: What's In CruBox CEO And Co-Founder Valerie Ding's Closet?)
By playing with material innovation, it has opened new doors to watchmaking for Panerai. Unorthodox materials can improve strength, performance or aesthetics, allowing the watchmaker more room to mix and match to create different aesthetics. Case in point: the Panerai Luminor Marina DMLS, which employs a futuristic 3D printing process called Direct Metal Laser Sintering (DMLS) technology. Typically used in the medical and dentistry fields, the process uses titanium powder, sintered by a high power fibre optic laser, to produce strong, functional metal components. DMLS titanium is combined with Carbotech, a carbon composite developed by the Panerai Laboratorio di Idee—the brand's R&D facility—for the watch. This allows Panerai to construct a watch that is sturdy, highly technical and aesthetically unconventional at the same time.
Similarly, the Dings had to think out of the box when CruCycle had to shut its studios—"our core business", as Valerie calls them—during the circuit breaker period last April due to Singapore's fight against Covid-19.
"Our customers generally value the studio atmosphere and the energy drawn from the community when they come to a class at the studios. Typically after class, there is camaraderie exchanged and experienced in the common areas. But all these had to come to a halt when Covid-19 happened," says the 32-year-old, adding that they had to deliver their workout content online. Valerie shares more about fitness, business and Panerai with Tatler Singapore.
How can health and fitness empower women?
Valerie Ding (VD) Health and fitness definitely makes women feel more self-confident. It also enables them to go about their daily lives more efficiently and experience less risk of them injuring their bodies. Being fit makes them feel more independent in business fields previously dominated by men too.
How does Cru ensure its facilities are inclusive and open to all—young or old, man or woman, for fitness or for fun?
VD Our tagline is #jointhepack, and we have always wanted to be a brand that is inclusive regardless of age, gender, size or weight. We make sure our classes appeal across the spectrum and that it's fun for everyone and in particular, less intimidating for females or beginners. We are big on the "community" and "the pack" even with our CruBox boxing concept—we made our program to the beat of the music—so it would be more fun and not too serious, which would turn women away in a predominantly male sport—just like how Panerai is creating more watches to cater to its female clientele.
Speaking about Panerai, what was your personal impression of the brand?
VD I always thought it was a watch brand for guys. I have only only seen my male friends wear the steel and classic Panerai watches and I admit I have never seen the gold and black or full-black creations before.
After acquainting yourself with the watches, what are your thoughts of the brand and has your impression changed?
VD It has definitely piqued my interest in the brand. Wearing the Panerai Submersible Goldtech OroCarbo - 44mm with sporty clothes for this shoot is really cool. I thought it really suited the whole fitness and female vibe that my sister and I have. Plus, I generally like over-sized watches and the Submersible I wore was really quite a beauty.
Tell us about some of the key challenges in the business that you faced in 2020.
VD One of the key challenges we faced was also trying to keep our "pack"—what we call our staff—motivated through these uncertain times. Most of them do this for a living and may have felt unmotivated, and isolated during this period. We tried our best to support them both emotionally and financially. Another challenge was also to think of ways to help our community and clients stay in touch and motivated. So, we came up with a series of community classes and charity classes online, which raised some $22,000, to help several Covid relief funds. Our online charity classes over Zoom—we actually had over 380 people working out at the same time, every Saturday—had an amazing turnout and we are very grateful to our community and staff. We learn that we are all stronger together—anything can be done through community and love. This is a family-run business and we try to instil that "family" culture into our company.
How quickly and effectively did you pivot and navigate the business out of trouble?
VD Following the success of our online charity classes, we ran daily Zoom workouts to support our clientele, and for them to see one another working out, it was really fulfilling for our instructors and us. As our digital offerings were very well-received, we feel that there is definitely a place for such products in a post-Covid world. CruTV, which we will officially launch soon, is our newest product! We have also developed an immersive app, which will include CruCycle, CruBox, CruYoga and more. You can download it from the App Store and work out from anywhere in the world.
As a watchmaker, Panerai focuses a lot of its research and work on innovation. Would innovation be something that resonates with you as an entrepreneur too?
VD We share the same sentiments as Panerai and believe that every entrepreneur has to be an innovator and adapt to ever-changing circumstances in order to stay ahead in their field. We also think that pushing boundaries is necessary for constant improvement and change no matter what your field, just like what Panerai does with its material innovation and watchmaking.
Photography Darren Gabriel Leow
Styling Joey Tan
Grooming Zhou Aiyi/Makeup Entourage
Hair Ann Lin