The Tatler Guide To Maximising The Spring/Summer 2018 Trends
TATLER FOCUS
From Monday meetings to happy hour with the girls, Scotts Square has all the style inspiration that you'll need in order to stay chic 24/7.
Now that the runway shows are over, it's time to focus on the key looks of the season that you need to have on your radar. Forget about over-the-top and unwearable trends. With our ultimate styling guide to spring/summer 2018, you'll be able to work these pieces from Scotts Square into fun and fresh new looks that can be easily incorporated into your wardrobe for both day and night.
Start adding these pieces to your wishlist now!
1. Extra Textures
This season, designers play with our sense of touch with bold and striking textured pieces. Think crochet lace, fuzzy tweed, fringing and exposed fabrics that you'll want to feel and caress.
It's all about taking an individualistic approach to dressing by choosing fabrics with three-dimensional textures to create fun and eye-catching looks that will give your outfits depth and personality.
Daytime: Keep things light and fresh with a boxy lace crop top and matching lace skirt that's perfect for weekend brunch. Let the gorgeous fabric be the focus of the look by keeping your accessories minimal, save for a straw fedora and a pair of simple white kicks.
Night time: A demure bustier dress can be made appropriate for night time with a switch of accessories. Now isn't the time to play it safe! Vamp up your outfit by piling on the statement jewellery and a pair of edgy brogues for an unexpected twist.
2. Suit Up
If there's one thing that you need to own besides a Little Black Dress, it's a classic trouser suit. Unlike the stuffy corporate styles of the '80s, the modern day tailored two-piece is all about playing with proportions and finding a silhouette that fits your body type and your lifestyle.
From casual lightweight fabrics that can be paired with sneakers, to satin tuxedos that will score you some serious style points, a great suit is a real statement maker and it's bound to make any woman feel powerful when in one.
Daytime: If a tailored suit feels too formal, especially on casual days, try a pinstriped suit in a relaxed and slouchy fit with cropped pants instead. For a look that says off-duty cool, pair it with a t-shirt and a smattering of gold jewellery. Throw on a pair of pumps and your sleekest hairdo and you've got yourself a killer look.
Night time: Who says suits can't be sexy? Take your suit from office to date night by swapping out a shirt with a sheer lace halter top instead. It's a great way to show off some skin while still remaining classy at the same time.
3. Short Order
Now here's a trend that we can fully embrace with Singapore's soaring heat. More convenient than a mini skirt but less restricting than a pair of pants, designers are starting to embrace the rise of power shorts by incorporating pieces into their collections that can work for every occasion in your life, and not just for holidays.
But these aren't your typical daisy dukes or barely there hot pants, but rather high-waisted styles that are polished enough for you to wear for occasions that you need to be a bit more dressed up.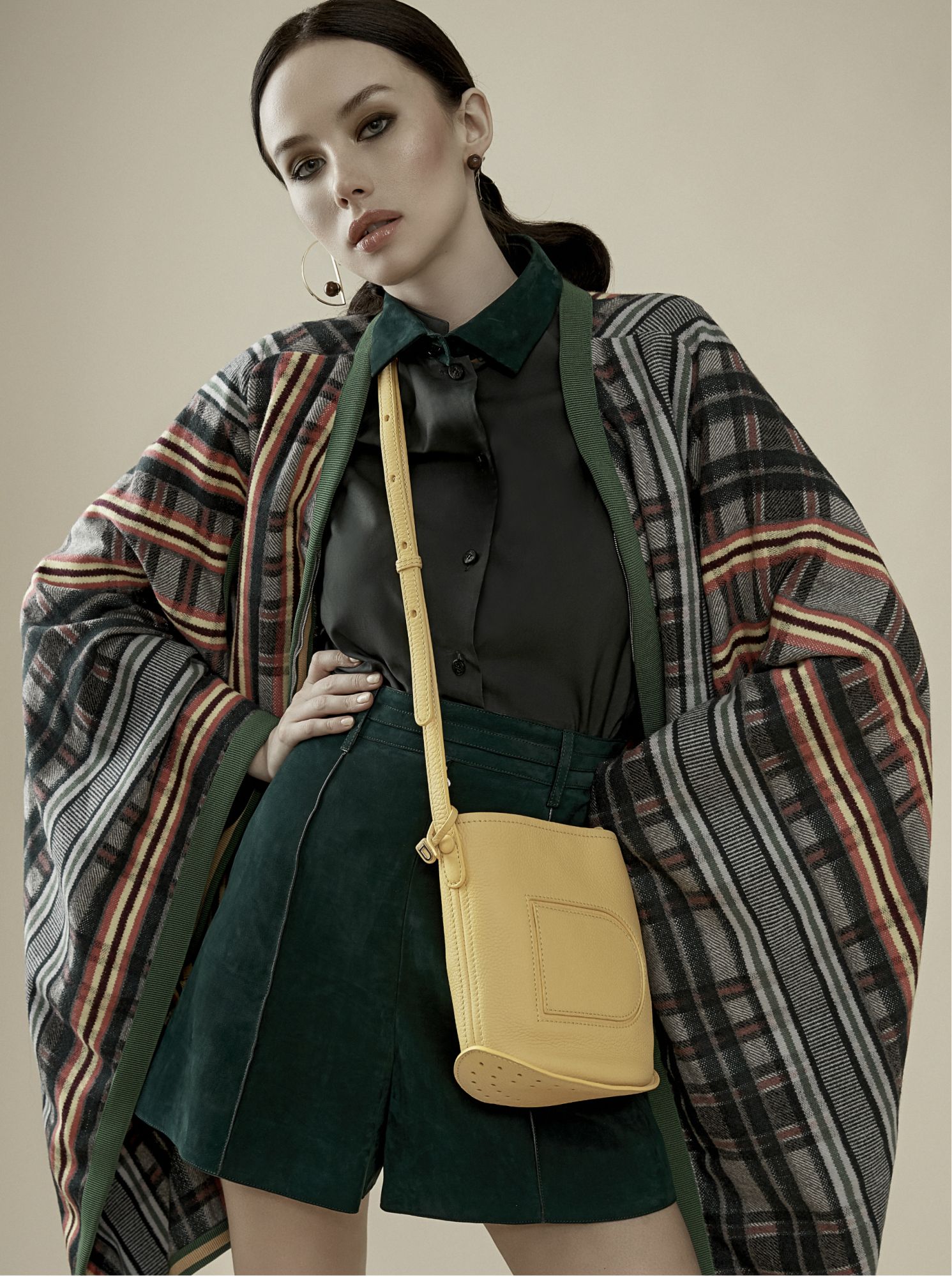 Daytime: Go for a seamless and put-together look by matching the colour of your shirt with your shorts. By keeping the main part of your outfit monochromatic, you'll be able to take some risks with the rest of your outfit. Channel Talitha Getty's gypset look by pairing it with a patterned poncho and a bright yellow handbag that will add just the right amount of colour.
Night time: Shorts for a night out might not usually be the first choice, but we beg to differ. Not only is it a great way to showcase your legs, you'll be able to dance the night away in this flirty shorts-skirt hybrid without worrying about any wardrobe malfunctions!
(Related: Watch: How Well Do You Know Your Loved Ones)
Shop accompanying pieces from Scotts Square here: