Skincare Secrets: Ole Henriksen Reveals What His Experience With Cystic Acne Taught Him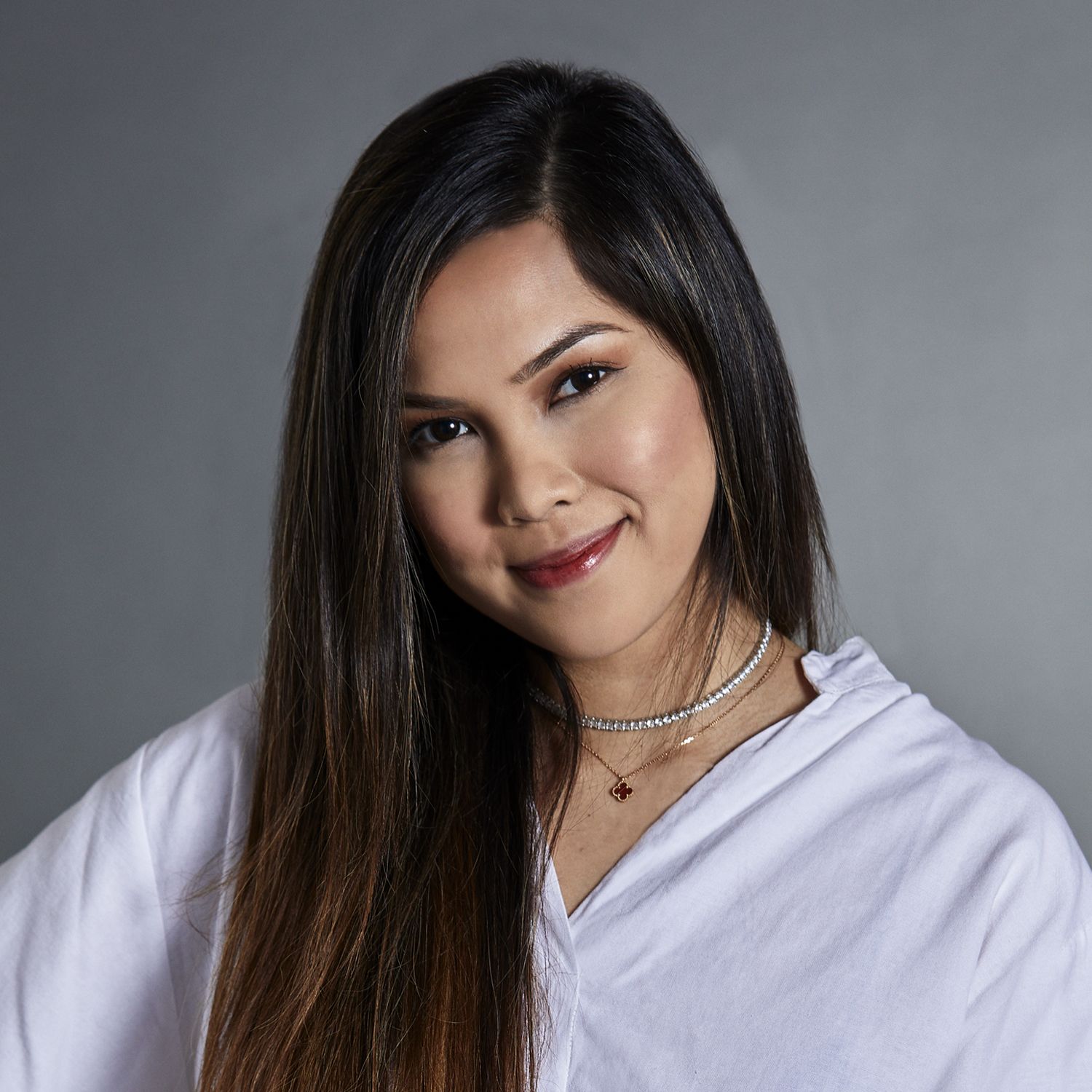 By Andrea Saadan
June 15, 2021
Did you know Henriksen used to be a show dancer in Indonesia? But it was also this period in his life when he faced a traumatic experience with cystic acne. Find out how he overcame it below
If there's a beauty brand founder who genuinely emphasises happiness as consumers seek glowing and radiant skin, it has to be Ole Henriksen.
The Danish skincare expert founded his eponymous brand in 1975 and it is a direct reflection of his Scandinavian heritage. The skincare range finally made its Southeast Asian debut this year and arrived on our shores back in April.
For Henriksen, great skin begins with a positive outlook. His Scandinavian heritage and joy for life led him to design a "simple, joyful, yet powerful approach to skincare"—and it worked because his brand has not only gone global but also produced the bestselling cult-favourite Banana Bright Eye Crème.
Related: Ole Henriksen, Chanel Beauty, Nars and More: Shop Our Beauty Picks For June 2021
We've heard that Henriksen is truly a joy to speak with and his positivity is infectious, so we just had to find out his secrets to achieving that coveted joyful glow—both inside and out.
In fact, did you know Henriksen used to be a show dancer in Indonesia? However, it was also this period in his life when Henriksen battled cystic acne.
Read on below for how he overcame this as well as his best skincare tips.
When did you start paying extra attention to your skin?
While living as a show dancer in Indonesia during my early 20s, I developed cystic acne. A bad diet filled with sugar and a hectic lifestyle were some of the main causes. My saviour was a brilliant local aesthetician named Lagita, who healed my acne after a couple of months of treatments using natural botanicals native to Indonesia. It was a traumatic experience but one that inspired me to dive deeper into skincare and learn the importance of a healthy diet and exercise in maintaining a good complexion.
How long do you typically spend on your skincare routine?
The first thing I do before starting my routine is close my eyes to do some deep breathing to centre myself. When I treat my skin, I want it to feel like I'm at a spa and I always say it doesn't take any longer to do it this way than to rush the process. We are talking about only 5 minutes every morning and night.
Then, of course, twice a week at night, I like to use my Lemonade Smoothing Scrub which gives my skin both a physical and chemical exfoliation. Followed by my Cold Plunge Pore Mask. While the mask dries, I like to place a big bath towel on my bathroom floor, lay on my back, palms facing up, and meditate for about 15 minutes before rinsing off the mask. What I love is that when you rinse the mask with water it foams up and rinses off easily.
What is your skincare routine like for day?
With my daily skincare routine, I try to stay consistent and faithful to my products. I like to start with a good cleanser, my favourite is the Truth Juice Daily Cleanser, which I use morning and night. It's gentle, made with orange fruit water and removes even the most stubborn dirt and makeup. The next step is to moisturise—I apply the Banana Bright Vitamin C Serum on my face and neck, which is packed with Vitamin C. Followed by the C-Rush Brightening Gel Crème—this is applied evenly on my face and neck by massaging it in an upward, circular motion. I also love to mix my C-Rush in my palm with my Banana Bright Face Primer for that beautiful Ole Glow. Lastly, I apply the Banana Bright Eye Crème to the entire eye area using my fingertips.
What is your skincare routine for night?
At night, I always cleanse with the Truth Juice Daily Cleanser, and twice a week at night I use my Lemonade Smoothing Scrub in the shower. What I love about the vegan formulation in the Lemonade Smoothing Scrub is that it combines both benefits of a physical and chemical exfoliation and I love the refreshing aroma of the lemon peel extract in the formulation.
Then every night I am faithful with my C-Rush Brightening Gel Crème, which hydrates for 24 hours, firms and targets fine lines and wrinkles. This gel moisturizer is powered by a unique combination of three sources of vitamin C, Rose of Winter extract from Jeju, all working together to nourish your skin. The final step is Wrinkle Blur Bakuchiol Eye Gel Crème. I apply to my entire eye region, including the brow bone.
What was the last skincare product that you bought?
I am very blessed as the founder of Ole Henriksen skincare and a co-creator of all the skincare products that I don't have to shop for products! I have an overwhelming amount of the most extraordinary vegan-based and transformative products.
Related: Skincare Secrets: MTM Skincare's Kelly Keak Shares Her Top Tips For Glowing Skin
What's one skincare must-have you've "influenced" others to purchase?
The Banana Bright Eye Crème for sure! Since its launch, it became a best-seller all around the globe and is the number one eye crème in Sephora North America. Inspired by the makeup artist must-have 'banana powder,' this eye cream instantly brightens and colour-corrects the eye area. It's lightweight but extremely hydrating, targeting fine lines and wrinkles.
Related: Skincare Secrets: Jade Rasif Swears By This Skin Superfood
What's a skincare product you can't live without?
My current favourite has to be our Lemonade Smoothing Scrub, which is part of the Transform range. This gives you the benefit of a home facial being both a physical and chemical exfoliant. This multi-tasker polishes, retexturises and refreshes all skin types in all climates. We've combined ingredients like lemon peel, natural sugars that naturally exfoliates and melts into the skin; a blend of holy basil, liquorice and chamomile extracts to soothe and comfort; and a host of Alpha Hydroxy Acids.
What's the most important skincare step to you?
It's all about having positivity and self-love from the inside. I believe in a holistic approach to both skincare and lifestyle to bring out the #Oleglow for everyone. It's about having that inner glow, a celebration of life and all things beautiful. It's also about embracing yourself and loving the person you are inside and out.
The outer glow is indeed the skin, that's luminous like sunshine. We carry a comprehensive range of extraordinary, potent products that are packed with nature's most skin-transformational ingredients to help achieve the #Oleglow.
Where and what is your go-to facial?
For the benefits of a professional facial at home, once a week I use my Phat Glow Facial Mask before an evening out. I love the fact that it completely melts away any dead skin cells and dullness in my skin.
Related: Skincare Secrets: Clarence Lee Shares Why He's Been Visiting the Same Facialist for 10 Years
Is skincare the new self-care? What are your thoughts on this?
There is absolutely no doubt in my mind that skincare has become the new self-care phenomenon and I believe that the devastating global pandemic is behind this. As an expert in the field of skincare, I'm happy to see this new trend because our skin has to last us a lifetime!
Related: 6 Wellness Retreats and Self-Care Staycations in Singapore to Boost Your Mental Health
What is one piece of skincare advice that you live by?
To start every day by lending yourself a smile in the mirror to embrace yourself and remember that you are #1 in your life!