Skincare Secrets: Why Ksisters Founder Jungmin Lee Uses Face Masks Twice a Day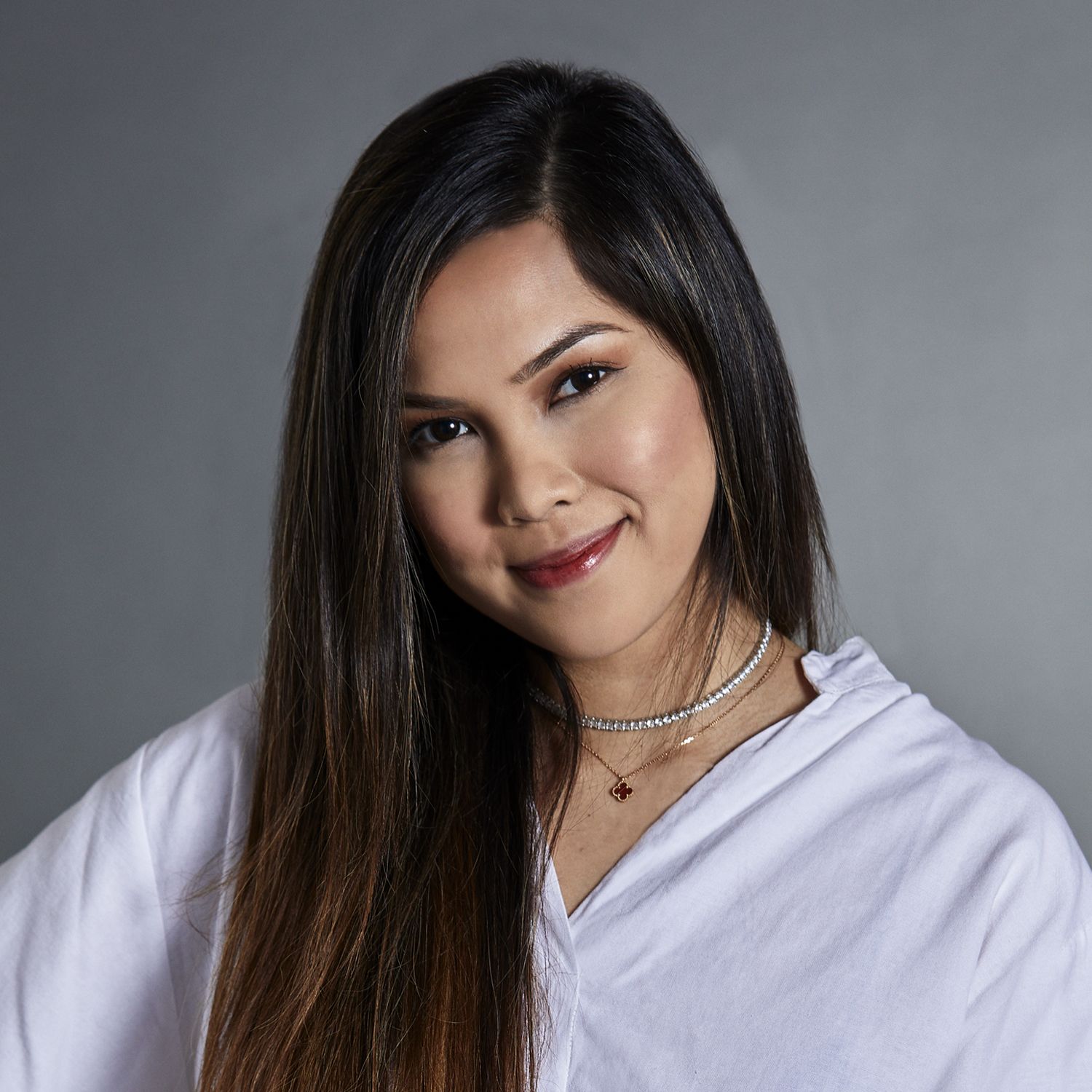 By Andrea Saadan
July 06, 2021
South Korean beauty entrepreneur Jungmin Lee shares why and how she switched up her beauty routine after moving to Singapore and adjusting to our tropical climate
Every self-confessed Korean beauty enthusiast will know that it is not easy to find cult K-beauty brands in Singapore. Sure, we have access to the usual skincare brands endorsed by our favourite hallyu stars—but what about products used and loved by Koreans themselves?
Luckily for us, Korean beauty entrepreneur Jungmin Lee founded Ksisters, an online destination for all things K-beauty and K-fashion, after she relocated to Singapore from South Korea back in 2015. Through Ksisters, she introduces trusted Korean beauty products that she uses every day to her consumers. All the products are also tried and tested within the Ksisters team as well as with consumer testers before they are launched online for sale.
In fact, Lee handpicks and curates every collection, in the same manner as she organises her two young daughters' closets. Today, her online store carries popular brands such as I Woke Up Like This, By Ecom, Common Labs, Ohiohoo, Lavien and even her own namesake brand, Jung Beauty.
Having lived in Singapore for three years now, Lee had to acclimate to Singapore's humid weather while recognising her strong beliefs in the fundamental Korean approach to skincare—maintaining healthy and plump skin with good products and a strong beauty regime.
With that, we spoke to the beauty brand founder for some of her best K-inspired skincare tips that we can also follow while living in this tropical climate.
How long do you typically spend on your skincare routine?
I spend around eight minutes in the morning, and 30 minutes at night. Usually, it consists of these four steps: cleanser, prep, treat, protect.
What is your skincare routine like for the day?
Firstly, I cleanse with a foam cleanser in my bathroom. My recent favourite is the Lavien Mugwort Cleanser, and Spray Mugwort Toning Mist, to protect my skin moisture level during this golden time.
I continue the rest of my morning skincare routine in my bedroom. Next, I prep my skin with the IWLT Toner and treat my skin with a light ampoule. A recent favourite is the Lavien Carni V Ampoule for detox, and it changes depending on my skin condition every day.
Lastly, I follow up with moisturiser and protect my skin with the IWLT Suncream.
Suncream is actually the most important step for me, and if I have to only choose one product to apply in the morning, it would be suncream.
Related: 10 Best Non-Greasy Sunscreens For Everyday Use—Especially in Singapore's Weather
What is your skincare routine for the night?
I love my nighttime skincare routine as it's also like a ritual for me to end my day on a good note. First, I start off with a double cleanse. I use cleansing water from I Woke Up Like This, or Lavien Cleansing Milk to remove my makeup before washing them off with a foam cleanser.
Related: Double Cleansing: Why it's an Important Skincare Step and the Best Ways to Do it
Next, I apply the Lavien Toning Mist or Ohiohoo Water Brick Pack to protect my moisture level before I move to my room for the rest of my skincare routine.
The time period after washing your face is known as the golden time, and it is when your skin has lost a lot of moisture from cleansing and requires protection and care.
Next, I prep my skin with the Ohiohoo Apple Tok Tok Toner. After this, I treat my skin, and the product choices always change depending on each day's skin condition and concerns. I usually rotate different mask packs such as the wash-off mask from Ohiohoo Re'Juice (Beet) for de-puffing and the MTS roller routine with Bebetox peptide ampoule.
Finally, I end it with a rich moisturiser to protect my skin, and my most recent favourite is the CLE Serumide to enhance my skin barrier.
What was the last skincare product that you bought?
The last skincare product I bought is Bebetox. It is from a notable dermatologist clinic known as You & Me in Korea, they offer a very famous programme called the Babyskin Program. This program offers a homecare version, which consists of a MTS roller, and a trademarked peptide ampoule. Ksisters has recently introduced this product to the Singapore #ksistersfam, and it has been very well-received.
Are there any new skincare trends that you're excited to try?
Recently, more beauty devices are entering the Korean market! I am pretty adventurous in trying beauty products, so I am always buying new products to try! I am planning to introduce some of them to Singapore.
When did you start paying extra attention to your skin?
Since I was young, I was drawn to beauty products. I started paying more attention to them when I moved to Singapore. With the change in environment and weather, I too had to change my skincare routine. My classic 10-step skincare no longer worked, so I simplified it to just four steps, which is to cleanse, prep, treat and protect.
What's one skincare must-have you've "influenced" others to purchase?
Definitely suncream! When Ksisters first started to venture out to beauty products, my first beauty product pick was the I Woke Up Like This suncream. I was so shocked to learn that some of my Singaporean friends do not use suncream. They disliked the sticky texture and felt that it was tough to apply makeup after applying suncream.
Back in Korea, suncream is considered a necessity. I encourage everyone to find a sun cream that suits their skin, and to try different products and brands! Ksisters offers a range of different sun creams, and I am sure we have one that you will find suitable.
Related: Skincare Secrets: Adeline Teo Never Leaves Home Without This Beauty Product
What's a skincare product you can't live without?
I can't live without sheet masks! I always have more than 20 different masks at home, and I use them at least twice daily.
What I love to do in the morning is to use one sheet mask while washing my face and drying my hair. I find that it protects my skin from the heat and keeps my skin moisturised. I usually use masks with oil or sebum control, such as the Ohiohoo Oh No Red Mask with anti sebum P, which helps control excess oil on my face! I feel that my makeup sets much nicer after using this kind of mask.
As for evenings, I would usually use brightening sheet masks such as the I Woke Up Like This Centella Soothing Mask or Ohiohoo Oh My God.
What's the most important skincare step to you?
Prepping the skin is the most important skincare step to me.
I think we tend to undermine the importance of toner. Toning your skin with the right product will enhance your next skincare product absorption and penetration! So I always make sure to use them generously, and to massage them into my skin, so that they can be fully absorbed!
Where and what is your go-to facial?
I actually couldn't find "the one" yet, because I usually do it myself at home.
Is skincare the new self-care? What are your thoughts on this?
Yes it has always been. It is really about listening to what your body wants and how you communicate with them. It also depends on how you follow up with the results of your current skincare routine, such as checking for results consistently.
So I do feel that it is meaningful to have some me-time and to really listen to myself. Put on some candles and music, and start your mini home spa. After working so hard, I think we all deserve this luxury!
Related: Bathroom Ideas: How to Create a Luxurious Home Spa Experience
What is one piece of skincare advice that you live by?
My Skin But Better. It is the Ksisters motto too. I don't believe in perfect skin. But with the right skincare routine, you can surely have better skin. It still requires your investment in the time and effort to understand your skin, and to do the right routine in order for it to work. Remember that there is no such thing as overnight magic. Good skin comes from accumulative work.
Related: Skincare Secrets: Dollei Seah on Why This is the Most Important Step in Her Beauty Routine
What is the most unique beauty treatment you've tried overseas?
I've tried gold modelling masks in Korea before, which was quite a unique feeling! I loved my super soft skin after that.
What is your beauty tool of choice?
After applying my sheet mask, I use a galvanic ion machine that has a LED function, to ionise the ingredients and accelerate absorption. I also use an aqua peeling machine, to remove blackheads and dead skin cells, such as the Reclar Water Peeling Device.