Skincare Secrets: Which Beauty Tool Does Jessica Wang Use as a Form of 'Natural Botox'?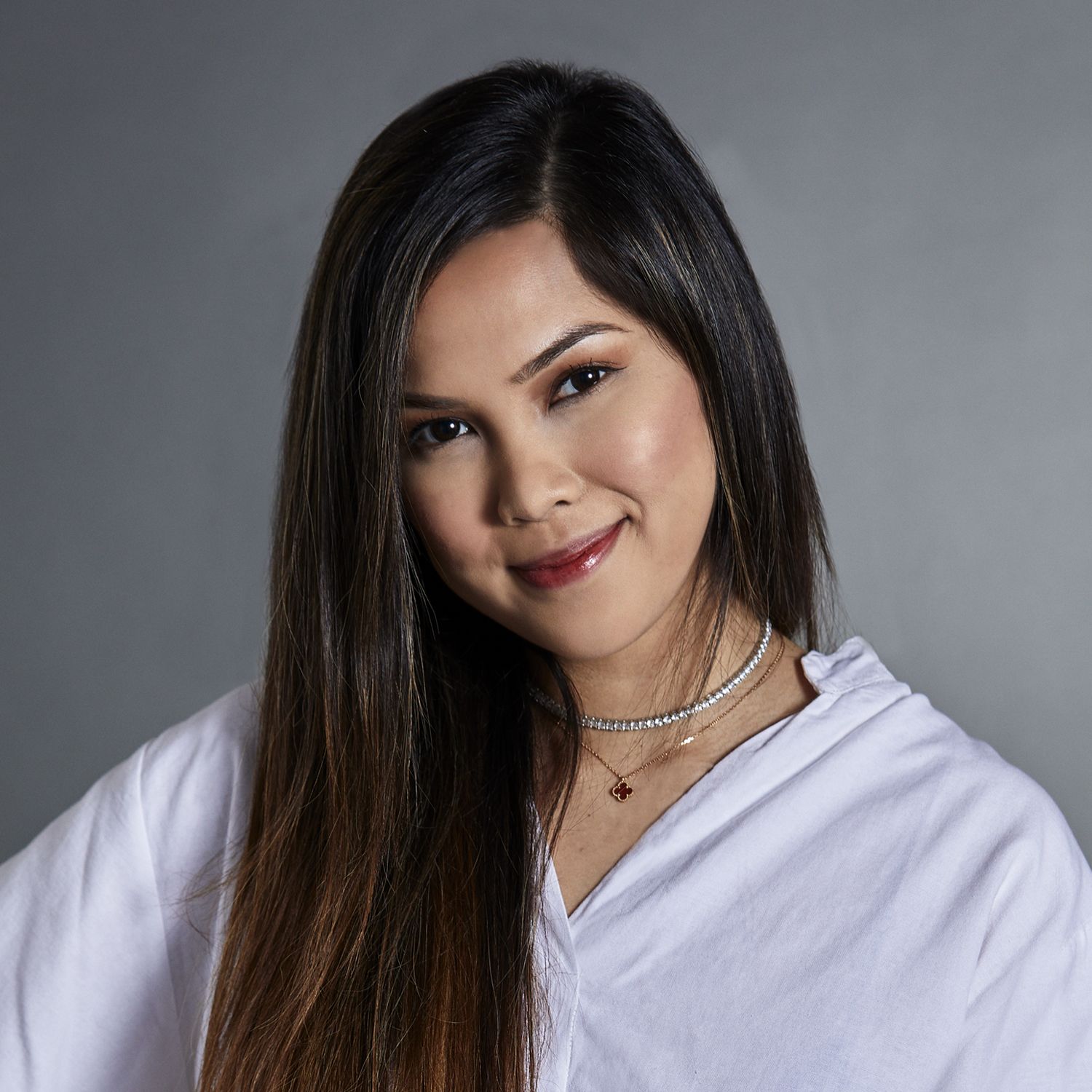 By Andrea Saadan
July 21, 2021
The social media superstar spills her biggest beauty secrets and reveals why she thinks 'less is more' when it comes to skincare
It is not every day that you meet someone who managed to grow from 0 to 5.1 million TikTok followers in just four months. An impossible feat, you say? That's not the case for fashion and beauty influencer Jessica Wang. The US-based digital star rose to prominence by sharing relatable hacks through content that focuses on fashion, beauty, motherhood and more.
Related: 9 Best Tiktok Beauty Trends You Need to Try Now
Wang also uses her platform to champion diversity and inclusively, raising awareness on important topics such as female empowerment. Her influence reaches far and wide, with some of her videos amassing over 20 million views each.
A familiar face during the fashion month scene, Wang is also quite the beauty aficionado who has collaborated with luxury brands including La Mer, Tom Ford, Chanel and more. She constantly complements her style with flawless makeup looks but one thing we can't help but wonder is just how she keeps her skin glowing and healthy in spite of her busy days and long hours.
We get the social media superstar to share her best skincare tips below.
How long do you typically spend on your skincare routine?
I usually spend five to 10 minutes on my skincare routine in the morning and at night.
What is your skincare routine like for the day?
Typically, my mornings are really fast-paced, so I need to get ready quite quickly during the day, so I cleanse, apply a vitamin C serum, face cream, and finish up with sunscreen. However, if it's a Sunday morning I try to spend a little bit more time on my skin. I like to use beauty tools such as facial rollers which are great massagers, not to mention they help reduce swelling and redness. Gua sha rollers are also considered to be a form of natural botox that everyone is talking about so if I can squeeze this in the mornings my day has already started out wonderfully!
What is your skincare routine for the night?
In the evenings, I'll double cleanse to remove makeup, apply a retinol product, and finish off with a hydrating cream. Twice a week, I'll also apply a face mask after cleansing depending on what my skin needs. I do think that regularly applying a facemask has been a game-changer for me both in terms of making this a self-care activity but also because a good face mask is basically an at-home facial. My favourite has to be 111skin's Bio Cellulose Facial Treatment Mask which really nourishes and brightens my complexion. At night I also like to hop into the shower and apply some clay from Kion Cosmetics and a seed scrub, which helps with circulation and stimulates oxygenation of the skin while nourishing it, then I'll unwind with a good face mask while reading a book and sip on a glass of red wine which seems like the perfect way to end a long day!
Related: Double Cleansing: Why it's an Important Skincare Step and the Best Ways to Do it
What was the last skincare product that you bought?
Revive Vitamin C Serum. It's a daily treatment boost that's packed with pure vitamin C and moisturising properties. What makes this treatment special is the dual-chamber packaging, which keeps the vitamin C fresh until dispensed. It always leaves my skin supple and radiant.
Are there any new skincare trends that you're excited to try?
I'm excited about at-home devices, like LED light therapy. These tools will hopefully minimise the need for regular costly treatments—and make effective skincare more accessible.
When did you start paying extra attention to your skin?
I have been fortunate enough to not have any major skin problems and today there are so many new treatments that are available for everyone; you no longer have to spend a fortune to find good quality products which really encourages everyone to invest more in caring for their skin.
When I was younger, I never used to take care of my skin, I used to tan all the time and didn't think about the consequences. It wasn't until my late 20s that I got serious about skincare. My skin is probably in much better shape now than in my early 20s, but I'm a big believer that it's never too late to start.
What's one skincare must-have you've "influenced" others to purchase?
Vitamin C! It's the best solution for any complexion concern from fine lines to hyperpigmentation or uneven texture. I use it every single day and recommend others to do the same.
What's a skincare product you can't live without?
Sunscreen. Sun damage is one of the leading causes of uneven skin tone and premature ageing, so it's important to be diligent. I apply it all the time whether or not I'm outside to help protect against the sun's harmful effects.
Related: 10 Best Non-Greasy Sunscreens For Everyday Use—Especially in Singapore's Weather
What's the most important skincare step to you?
I wear makeup on a regular basis, so I'd have to say cleansing. There's nothing more satisfying than a fresh, clean face at the end of the day. Additionally, an essential step that I practise is cleaning my makeup brushes regularly. I truly recommend this as an essential tip because you never know what type of bacteria may be living on your brushes and that may be the reason behind breakouts, so I truly think that it's an important part of skincare.
Where and what is your go-to facial?
My go-to facial is the HydraFacial. It's a three-step process that involves a deep cleanse and exfoliation paired with hydrating serums. It always clears my acne and makes my skin feel flawless.
Is skincare the new self-care? What are your thoughts on this?
Skincare has always been a form of self-care to me. I do believe that the two are intrinsically linked, a healthy glow starts from within; taking care of yourself on the outside is linked to wellbeing on the inside. Having a skincare routine, is so therapeutic and a great way to unwind after a long day or during stressful moments. In my opinion, the pandemic really cast a light on the importance and power of skincare as a self-care ritual to focus solely on yourself.
What is one piece of skincare advice that you live by?
Less is more. You don't need to mix a ton of products to get better skin. In fact, some ingredients shouldn't be mixed and piling on too many products can irritate the skin.
Have you tried out aesthetic treatments? Why or why not?
I've done laser treatments to help fade acne scars and sunspots as well as chemical peels.
What is the most unique beauty treatment you've tried overseas?
When I was in Milan a couple of years ago, I stayed in a hotel that had the most unique spa. They had a therapeutic salt room with Himalayan Salt Walls and spending time in that room was so therapeutic because salt rooms are part of halotherapy, aka salt therapy and salt particles clear the airways, reduce inflammation and remove toxins from the respiratory system. On top of this, in terms of a beauty treatment, this Italian spa offered a jet lag therapy massage which was an overall stress reliever after a long flight.
Related: The Best Alternative Wellness Treatments to Try in Singapore