Skincare Secrets: Jade Rasif Swears By This Skin Superfood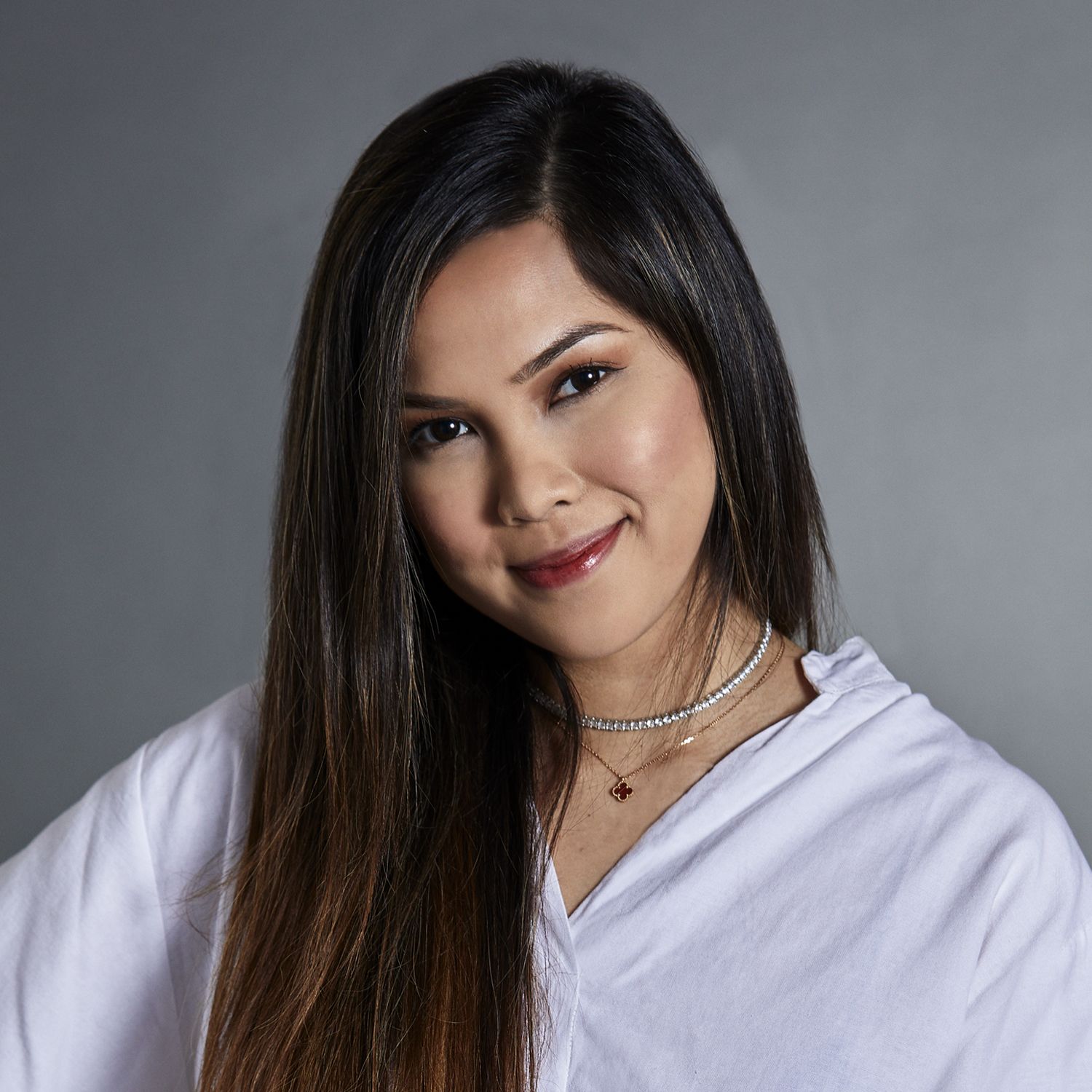 By Andrea Saadan
June 08, 2021
When it comes to skincare, local influencer Jade Rasif knows a thing or two on how to achieve a flawless visage. She shares her best tips below—and how Paris Hilton influenced her to change her beauty routine
As the old adage goes, mothers know best.
Singaporean social media star Jade Rasif may have taken that phrase a tad too seriously when she was a kid as that was the time she started stealing her mother's SK-II Facial Treatment Essence. And that probably gave her a headstart in the skincare sphere.
The former DJ turned healthcare worker is a self-professed beauty junkie who takes great pride in her skin—which is undeniably flawless. And no, it's not due to the use of beauty filters.
From keeping a simple skincare regime to never letting anyone touch her face, find out Jade's best skincare practices and why she consumes fish collagen every day.
How long do you typically spend on your skincare routine?
I have different routines depending on the day. I believe in skinimalism: spot treating, keeping products free from unnecessary additives, and only using products as needed, not out of habit. Most days I'm on the go! So I just wash my face and apply sunscreen.
What is your skincare routine like for day?
I love leaving my skin to breathe, so it's just a gentle cleanse and sunblock with another round of gentle cleansing before bed. If I'm filming and I have a full face [of makeup] on, I double cleanse and exfoliate with a light chemical exfoliant. I especially love the two-step Alpha Beta Ultra Gentle Daily Peel by Dr Dennis Gross.
Related: Double Cleansing: Why it's an Important Skincare Step and the Best Ways to Do it
I also love using red light therapy. I started using red light therapy after seeing it [as part of] Paris Hilton's skincare routine. She uploaded it on US Vogue's Youtube channel and I have been a convert ever since. I also enjoy using blue light therapy with Dr Dennis Gross' DRx SpectraLite FaceWare Pro. I highly recommend you try it if you have acne-prone skin with post-acne hyperpigmentation (like mine).
Around the time of my period cycle, I like ending my routine with a retinol, and when I'm ovulating I tend to have dryness around my nose so a hydrating mask or cream works well. I used to use the Crème de la Mer Moisturizing Cream but since I started on my skinimalism journey, I've been using Drunk Elephant's Virgin Marula Luxury Face Oil and it's been miles better.
What is your skincare routine for night?
Cleansing is the most important step in all my makeup routines and something I do daily. I use Cerave Hydrating Cleanser—which is my holy grail product. Once my face is clean, I make sure to use light therapy with the Cellreturn Platinum Mask before I sleep. My skin can get so dry and is so sensitive, that I have to be very picky with what I put on all night. I opt for a light and fragrance-free moisturiser like Drunk Elephant's Virgin Marula Luxury Face Oil.
What was the last skincare product that you bought?
The last product I bought was Differin, a prescription-strength retinol I've used religiously for the last 10 years! It's amazing for reducing inflammation. I use it to prevent the red bumps I typically get around my period.
Are there any new skincare trends that you're excited to try?
I've been aching to try Rejuran healer! But from the last time I tried injectables in the form of Platelet Rich Plasma, it led to a horrible breakout so I'm hesitant.
Related: Skincare Secrets: Clarence Lee Shares Why He's Been Visiting the Same Facialist for 10 Years
When did you start paying extra attention to your skin?
My mother has the most beautiful skin I've ever seen, it's perfectly smooth and porcelain. She is a huge skincare junkie and she introduced me to the world of retinols, peptides, sunscreen and all things magical from as early as I can remember. It really inspired me to take care of my skin from a young age. I starting stealing her SK-II Facial Treatment Essence since I was a kid.
What's one skincare must-have you've "influenced" others to purchase?
Sunscreen! I use Sunplay's Ultra Shield SPF 130.
What's a skincare product you can't live without?
My Cerave Hydrating Cleanser. It's fragrance-free, incredibly gentle, and really cheap. I have oily and sensitive skin and it's the only one that I can use consistently without having any irritation.
What's the most important skincare step to you?
I believe skincare goes far beyond the stuff we put on our face! The most important thing I do for my skin is to keep to a clean diet, ever since I cut oil, dairy and sugars, my acne seemed to clear out as well. I also drink a heaping spoonful of marine collagen first thing in the morning. It tastes and smells absolutely disgusting but it's been great for my skin.
Related: Collagen, Fish Oil and More: All About Supplements and Superfoods For Glowing Skin
Where and what is your go-to facial?
I don't go for facials. At the risk of sounding kiasu, I don't allow anyone to touch my skin. But one skin laser I loved was the Pixel Pro Laser at Goken Aesthetics. It was great for the redness around my nose.
Is skincare the new self-care? What are your thoughts on this?
I believe it's the other way around! Our skin is often a reflection of overall health. Stress and hormonal imbalance show up on our skin. Take care of yourself, and it will show on your face. Self-care has always been skincare.
What is one piece of skincare advice that you live by?
I subscribe to the philosophy that I am what I eat. Good skincare starts with good nutrition. Collagen supplements, a balanced diet, and sleep are way more crucial to my routine than any product I slap on my face. I make sure to take a heaping spoonful of fish collagen and Omega-3 oil daily. Tastes disgusting, but does the trick!