Skincare Secrets: The Best K-Beauty Tips by Glow Recipe's Sarah Lee and Christine Chang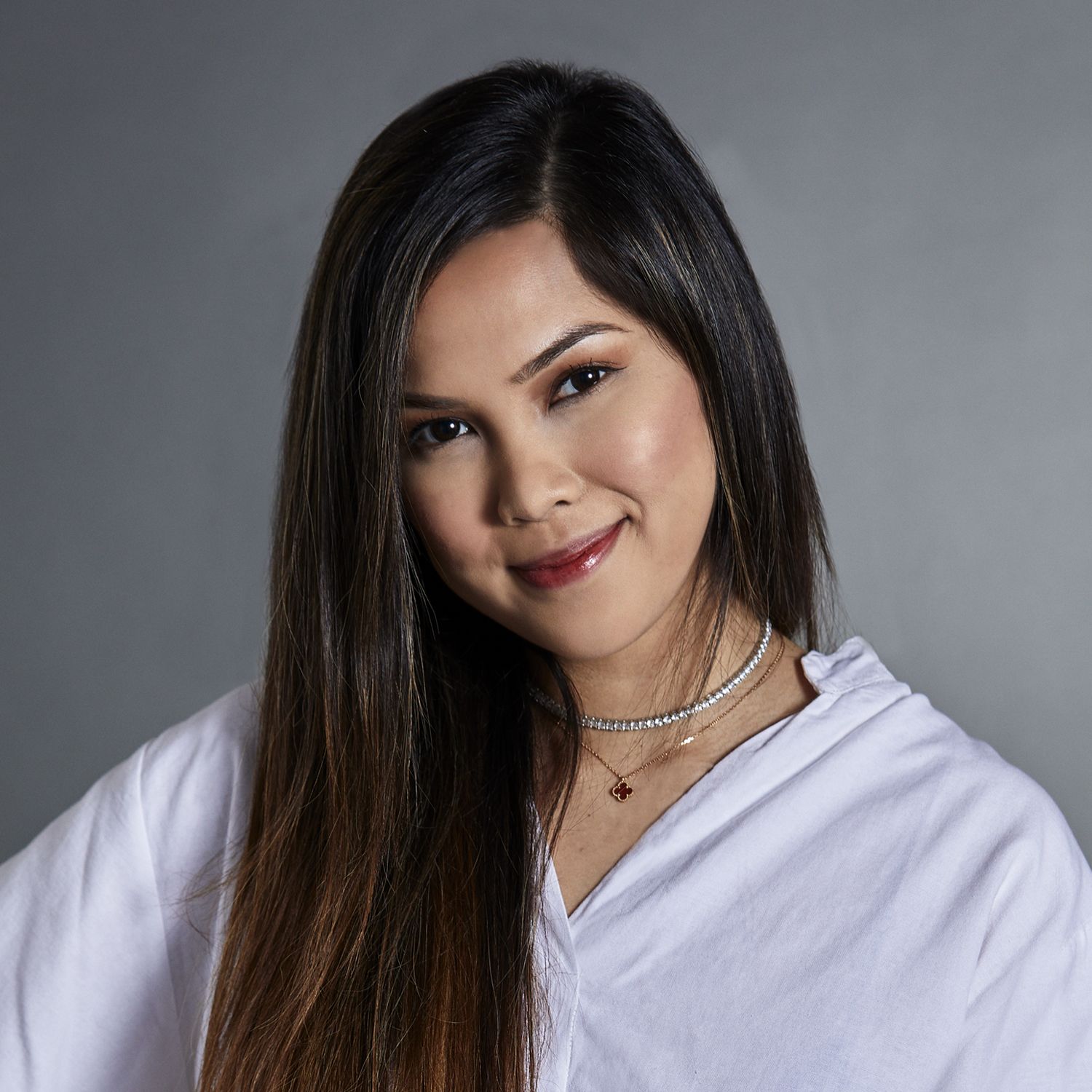 By Andrea Saadan
July 14, 2021
Curious about Korean beauty and its skincare benefits? The founders of Glow Recipe share more below along with their best advice on how to achieve and maintain good skin
They are famous for having enviable skin and never seem to run out of ideas on new products to treat their loyal fans and customers.
Meet the founders of Glow Recipe, Sarah Lee and Christine Chang. By now, if you haven't already heard of or tried the brand's best-selling Watermelon Glow range—you (and your skin) are seriously missing out.
The beauty entrepreneurs started their journey in skincare from a very young age and inspired them as adults to start an e-commerce site curating cult Korean beauty products. Following their success, the duo launched their very own skincare line which has grown into an empire that offers fruit-based products that appeal to both skincare fanatics and those who are only beginning their journey.
At the heart of their brand lies Lee and Chang's commitment to embracing all aspects of Korean beauty. From inspiring others to have 'chok chok' skin or glass skin to emphasising the importance of double cleansing, we ask the beauty entrepreneurs to give us a lowdown on how they take care of their skin and to share their best tips on achieving enviable skin.
Related: Glow Recipe in Singapore: The Founders Reveal How To Achieve Glass Skin and More
How long do you typically spend on your skincare routine?
Sarah Lee (SL) My skincare routines are what I look forward to the most in a day—both for morning and night. I have combination, sensitive skin and I tailor my routine based on how my skin feels each day, because no one day is the same. I always make sure to focus on hydration for all steps, and pat in skincare vs rub or tug skin for a gentle approach and to avoid sensitisation. I believe that the approach to skincare is just as important as the products used and taking the time to gently apply each product but also giving my skin what it needs and not what it needs is key to healthy skin. There are days where I spend five to 10 minutes, and other days 30 minutes when I incorporate facial massages. Recently I've been dealing with 'maskne' due to wearing a mask every day, so I've been focused on double cleansing, gentle exfoliation, and adding skin barrier supporting ingredients such as ceramides.
Christine Chang (CC) My routine really varies each day depending on how my skin feels, but the usual building blocks are a thorough cleanse, a toner to soak the skin in essential ingredients, an eye cream, a serum (or two) and then sealing in everything with a moisturiser. It usually takes me five to 10 minutes and I like to gently pat in every step for maximum absorption. I use different products depending on my key skin concern—for example, if my skin feels a little sensitive, I'll mix in the Plum Plump Hyaluronic Serum with Avocado Ceramide Recovery Serum, and then seal in everything with a soothing moisturiser like Banana Souffle Moisture Cream.
What is your skincare routine like for the day?
SL I take my skincare day by day—which is a holistic K-beauty approach to skincare—so depending on what my skin feels like or needs that day, I'll adjust and customise my routine. On a typical day to get Zoom-ready quickly, I cleanse with Blueberry Bounce Gentle Cleanser, apply a generous amount of our best-selling Watermelon Glow BHA & PHA Pore-Tight Toner to keep my pores healthy and skin smooth, then follow it up with my daily go-to, the Plum Plump Hyaluronic Serum to intensely hydrate my skin, and then lock in moisture with the Watermelon Glow Pink Juice Moisturiser which is perfect as a morning moisturiser because it is lightweight and great for oily skin, and then I top my glow off with our Watermelon Glow Niacinamide Dew Drops for an instant camera-ready dewy glow.
CC In the morning, I like to keep it simple and do a quick cleanse with the Blueberry Bounce Gentle Cleanser. I followed with the Watermelon Glow Pore-Tight Toner which has a balance of hydrating and pore-refining ingredients, which I press into the skin gently with my fingertips. I always include the Plum Plump Hyaluronic Serum in my daily routine as I notice a difference in my skin's bounciness when I skip it and then follow with the Banana Souffle Moisture Cream. I like to do an extra spritz of our Watermelon Glow Ultra-Fine Mist at the end of the routine before sealing it in with an SPF.
What is your skincare routine for the night?
SL If I've worn makeup that day and need a gentle double cleanse, I'll start with our Papaya Sorbet Enzyme Cleansing Balm that harnesses papaya to gently resurface the skin and remove all makeup, dirt and oil, giving you a fresh clean canvas, and then follow it up with our Blueberry Bounce Gentle Cleanser.
I apply the 1:1 method, which is a K-beauty cleansing method that I swear by, which is massaging the skin for a full minute with each cleanser—oil-based and water-based, for an elevated self-care moment as well as a highly effective cleansing routine. I then 'set the tone' by using our Watermelon Glow Pore-Tight Toner which helps to refine pores, hydrate and smooth the skin. Then I apply our Avocado Melt Retinol Eye Sleeping Mask delicately around my eyes by tapping around the eye area in a circular motion with my ring fingers. And then lastly, I slather on our Watermelon Glow Sleeping Mask, which is our OG and the first product we created as a brand – it's full of skin-loving and radiance-boosting ingredients such as watermelon extract, hyaluronic acid, and AHA – so that I wake up with a beautiful, healthy, glowing skin. I love washing this sleeping mask off the next morning to reveal baby-soft skin.
CC For the night time, I'll do a more thorough cleanse, either a double cleanse or use the Blueberry Bounce Gentle Cleanser for a full minute on skin. After toning, I gently dab on the Avocado Melt Retinol Eye Cream all around my orbital bone. The formula allows retinol to gently absorb into the skin over time which makes it a great starter retinol for anyone. I like to mix serums depending on what my skin needs, usually Plum Plump Hyaluronic Serum and the Avocado Ceramide Recovery Serum together. I use a thicker, yet lightweight moisturiser like our Banana Souffle Moisture Cream to give my skin a soothing reset for the day ahead or sometimes I'll use the Watermelon Sleeping Mask instead of moisturiser to seal it all in for the night!
What was the last skincare product that you bought?
SL I recently walked over to my nearest Sephora store and bought the Watermelon Glow Niacinamide Dew Drops when I ran out of it. It's become a staple for me especially for that instant and lasting zoom-ready glow and I can't live a day without it!
CC I just bought a jade gua sha disc and I've been loving using this on top of a silky serum like the Plum Plump Hyaluronic Serum to help massage and depuff the skin.
Are there any new skincare trends that you're excited to try?
SL I'm excited to see consumers demanding products that are gentle without compromising on the efficacy—for example, instead of the typically harsher or astringent treatments focused on just pore refining, customers are appreciating a more holistic approach combining both hydration and pore treatments in a single product.
CC While I wouldn't call it a 'trend' as it's a fundamental shift in approach, I'm really excited to see how our customers are really taking their routine into their own hands and cocktailing and mixing treatments depending on their own skin concerns. Skin is so multifaceted and ever-changing that it makes sense to use different treatments as needed to address these concerns.
When did you start paying extra attention to your skin?
SL At an early age, I was taught by my mother that a skincare routine was a moment of pampering, indulging, and enjoyment, which has transferred over to our beauty philosophy at Glow Recipe. Skincare is deeply ingrained in Korean culture, where thousands of years of traditions are coupled with the most advanced skincare technologies in the world. I grew up skincare obsessed, with memories of my grandmother passing down centuries-old skincare rituals to my mother and to me. These rituals and childhood memories of DIY masking with my mother, and going to public bathhouses with both my grandmother and mother still inspire me to come up with ideas for product formulations as well as educational content. I believe this approach sets us apart in the beauty space. My work doesn't feel like work most of the time, because I'm passionate about sharing this experience and knowledge with our community, and it energises me when I hear customers showing their skin results online and telling us the new approach to the skin we introduced completely changed their skin game! It's what keeps me going and helps me stay focused on our mission of making skincare not just efficacious but joyful and fun, which is a core tenet of Korean skincare.
CC I moved back to Korea from the US in middle school and this is when I started a proper skincare routine. Almost every weekend I'd go to the bathhouse with my mother and aunts and learned to splash milk and tea-steeped water on my face. I loved seeing my family enjoy and pamper themselves through these rituals. It was only later I realised that these ingredients (milk for its lactic acid and teas for antioxidants) had skin benefits but it was also fascinating to see how natural ingredients were incorporated into everyday routines—and it sparked a lifelong interest in the enjoyment of skincare and self-care.
What's one skincare must-have you've "influenced" others to purchase?
SL Whenever I get asked what my secret to glowing skin is, I recommend the Watermelon Glow Niacinamide Dew Drops as it gives an instant dewy look while brightening the skin tone over time. Our Watermelon Glow Dew Drops harnesses Niacinamide with soothing and hydrating Watermelon to help skin effortlessly glow over time, when used day and night as your serum. What's unique about this product is that it's a first-of-its-kind skincare-makeup hybrid, and can also be used as a makeup-gripping and glow-prolonging primer, as well as a highlighter that can be used on the high points of your complexion.
Ever since I've started using lab submissions of Dew Drops, I've been using this formula for both my morning and nighttime skincare routines every single day and as primer and highlighter before my Zoom calls—and I've never gotten so many skin compliments!
CC I frequently talk about how much I love the Avocado Melt Retinol Eye Cream. I've always wanted to use retinol but it was an ingredient that also typically came with side effects like redness, peeling and irritation. It also has a myriad of benefits for the eye area such as brightening dark circles, smoothing and even potentially helping w milia. By encapsulating it for gentle timed release and also pairing it with nourishing, antioxidant-rich avocado extract, we created a formulation where everyone could easily approach incorporating retinol into their routine. I love using this above and below my eye area and gently pat in for a soothing mini eye massage – and know I've turned a lot of friends and family into fans of this formula.
What's the most important skincare step to you?
SL I've learned from a young age that cleansing is the most important step of the skincare routine as a clean canvas enables the rest of your skincare steps to work more efficiently and effectively and keeps the skin healthy. Double cleansing every night is an extremely effective way to thoroughly cleanse skin. Start off with an oil-based cleanser like our Papaya Sorbet Enzyme Cleansing Balm to melt away makeup, oils, and SPF from the day. Massage into skin for a full minute before rinsing off and going in with a water-based cleanser. Pollution is a real danger to your skin, but with the right anti-pollution skincare, you can keep your complexion clean, protected, and safe from all that ageing and skin-barrier depleting damage.
Related: Double Cleansing: Why it's an Important Skincare Step and the Best Ways to Do it
CC I believe the most important step after cleansing and SPF is to use a liquid treatment to soak the skin in essential ingredients, like our Watermelon Glow Pore-Tight Toner, post-cleansing. The bouncy, stretchy texture of this formulation is so unique due to a blend of pore refining and hydrating ingredients such as BHAs, watermelon extract and cactus extract. It makes a huge difference to apply the next skincare steps on skin that is plumped, smoothed and prepped and I can feel the difference when I skip this step. There's a Tiktok trend called 'moisture sandwiching' where you apply skincare to damp skin and layer hydration to help seal everything in, and it's fun to see this gaining awareness as it's always been a Korean beauty tenet to approach hydration and your overall routine in this way.
10. Where and what is your go-to facial?
CC I haven't been to a facialist in some time as I haven't been able to travel back to Korea, but in NYC, I sometimes visit Masa Kanai spa to help treat my scalp (scalp care is skincare!)
11. Is skincare the new self-care? What are your thoughts on this?
SL I've always enjoyed and looked forward to my skincare routines as my 'me time', and during the pandemic, I've enhanced my skincare ritual almost as a morning facial, giving a little more care and time—in replacement of my commute time. When our lives are busy, we forget to stick to a regimen every day. And we tend to take shortcuts or skip some important steps. While we are staying home, and we no longer commuting or travelling anywhere—we can use commute time to get a little more thorough and diligent about skincare. And to me, nighttime skincare is like hitting the 'undo button on the damage done to the skin during the day. During the night, your skin actually absorbs the nutrients in your products better than during the daytime. There is a reason why we call it "beauty rest" or "beauty sleep". So when I'm taking the time to feed my skin the necessary ingredients it needs and craves, I know I'm taking care of myself as I'm resetting and building a truly healthy foundation for my skin.
CC I grew up watching my mother really enjoy her daily, pampering skincare routine and it was inspiring to see her carve out this time for herself. I've made an effort to create my own self-care routine and skincare is a big part of this. I find the ritual of patting in each skincare step therapeutic and look forward to this time. Other ways I create moments of self-care include reading with my daughter, cooking each night with my husband and taking long baths where I always like to squeeze in a face mask and hair mask.
What is one piece of skincare advice that you live by?
SL Hydration is king. I've heard this and said this over and over again and it's still the most important skincare advice that I live by, for every step of the routine, every single day. Hydration is the most essential way to ensure skin is protected from environmental stressors and toxins, prevent skin from premature signs of ageing, acne, or breakouts, and fundamentally stay healthy.
CC My advice would be to approach skincare holistically and to be gentle with the skin. I love seeing the exploding interest in ingredients and skincare treatments but skincare formulation is complex and a formula is more than the sum of its parts or a single ingredient concentration. Higher doesn't necessarily mean better. Skincare is also more than a list of ingredients that aren't in the formula and I think brands should be as open as possible with customers around why certain formulation choices are made and what that could mean for skin. Everyone's skin is also different and what may work for one person may not work for another. My hope is that our customers continue to approach skincare in a way where ingredients are part of the important decision-making process but they also choose and test routines and approaches that spark joy—your skincare routine should be one of the best parts of your day.