Shiseido Spent Eight Years Researching This Revolutionary Ingredient
Beauty
August 21, 2017 | BY Jane Ngiam
Meet SkingenecellEnmei, the 'life-giving' ingredient in Shiseido's Future Solution LX skincare range.
"Why are you visiting Japan?" enquired the elderly officer politely at the immigration queue. We mentioned that we were there on the invitation of Shiseido. "Ah! Shiseido-neh? Please, write here! Dozo! Dozo!" We dutifully penned "Shiseido" on our arrival card and with that endorsement, we cleared immigration smoothly.
We had just touched down in Nagoya, and already we found that the Shiseido name is much revered in its home country. The cosmetics and skincare giant employs some 36,500 staff in Japan, and is a respected company known for hiring some of the best researchers and scientists in the country.
Of its 700 scientists, 300 are women. And on this trip, I was invited to meet Eriko Kawai, the research scientist responsible for the discovery of a new ingredient that would lead to a remarkable formulation change in the brand's Future Solution LX skincare range—SkingenecellEnmei.
Life-Giving Force
It has taken Shiseido researchers eight years to work on the formulation of this new ingredient and to incorporate it into its most premium skincare range, the Future Solution LX. Kawai revealed over dinner that her work on researching this new ingredient started even before the Future Solution LX was launched in 2009 and that her husband, also a scientist at the Shiseido Laboratories, is already working with a team on a third formulation of the product for a future launch. This offers a glimpse into the progressiveness Shiseido adopts towards its research; something the beauty house has always been proud of.
Kawai's discovery, as with most of Shiseido's groundbreaking work, is drawn from nature—from the leaf of the healing herb Enmei. Drunk as a tea and used in traditional Chinese medicine, this leaf has energising properties and is said to calm the body as well. Still, it begs the question why, among so many plants and herbs in the world, Kawai and her team decided to focus on researching the benefits of this particular plant when its existence and efficacy is little known outside of Japan.
To unveil the properties and peerless supremacy of the Enmei plant, Shiseido hosted a global media launch in Nagoya—including a visit to the Ise Shrine where we were taught the life-giving and healing powers of nature, and to the sacred Buddhist temple of Kobo Daishi in Mount Koya where the Enmei herb has a legendary history.
In the Zen and remote confines of the Amanemu in Nagoya, our journey of discovery began with an elementary lesson on the two largest religious practices in Japan—Shinto and Buddhism—delivered by renowned author and professor of Japanese studies, Azby Brown. Simply put, Shinto respects the life force and spirit energy in all living and non-living things. Buddhism propagates life after death; that rebirth is a certainty and the cycle of life goes on.
How did these two fields of thought collide in the reformulated Future Solution LX? It turns out that Shiseido sees its new ingredient discovery, the SkingenecellEnmei, as sitting squarely between both disciplines: it is the life-giving force in the Future Solution LX range, and it also births new energy to your skin and helps it renew naturally.
An Extraordiary Discovery
After the press conference, we sat down with Kawai to gain deeper insights into the new range. On the table was a pot of the humblelooking Enmei plant and we were served hot tea with a blend of its leaves.
On Shiseido's decision to research the herb, she shared: "We research thousands of plants. And the Enmei has been shown to have the highest efficacy among them. We collected the plant from Mount Koya, grew it in the lab, harvested it by hand and dried it to obtain an extract which we developed into the final product.
The Enmei herb is well-known in Japan for its health benefits. "In old Chinese pharmacology books, this herb is mentioned as having healing properties and was used as a drug," Kawai added. "According to Japanese legend, Kukai, also known as the Buddhist monk Kobo Daishi, cultivated the Enmei plant in Mount Koya and it was recorded in history that he revived a sick traveller after administering it to him."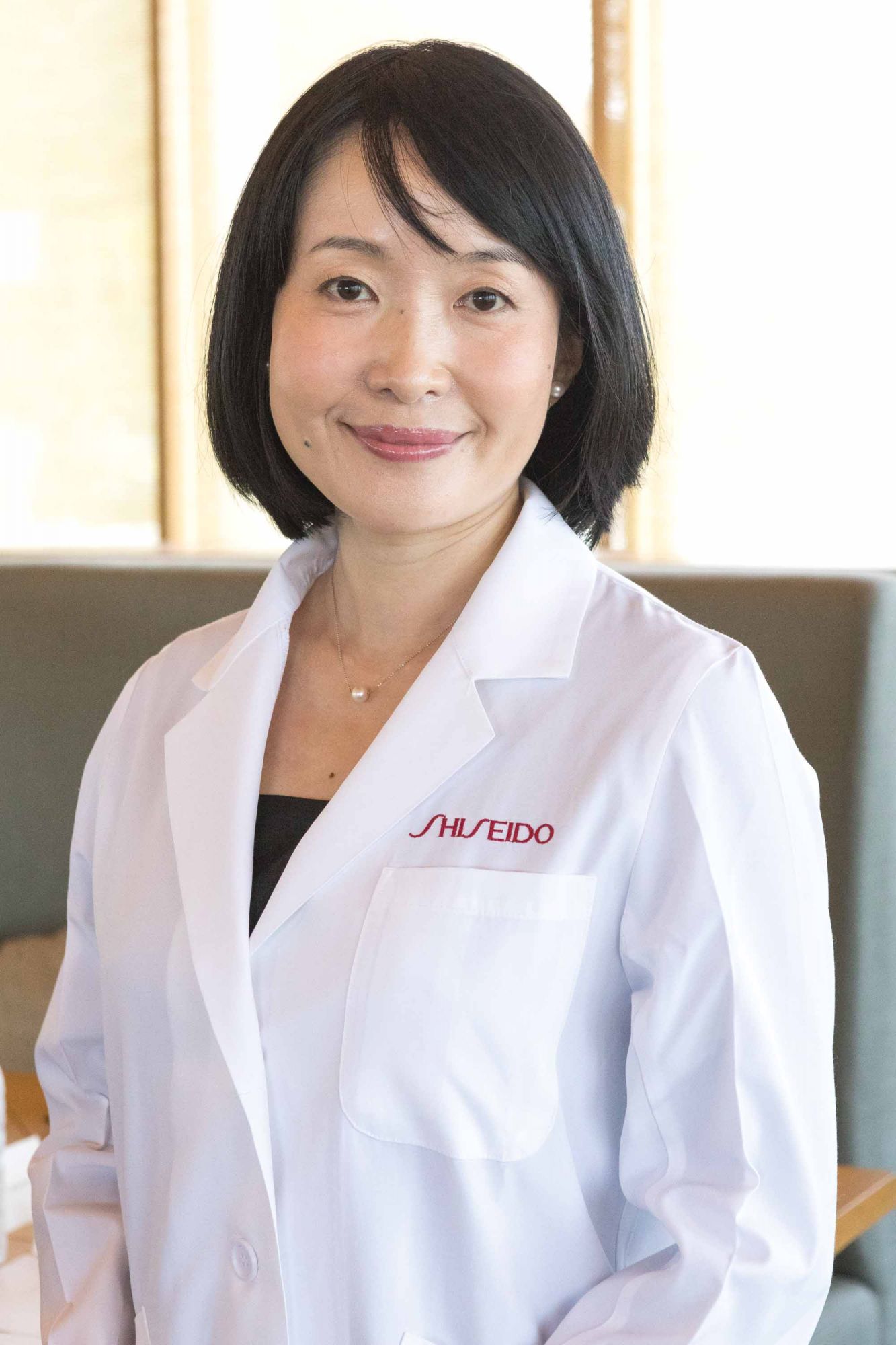 The lab-grown Enmei herb is paired with Shiseido's Skingenecell 1P and Vitamin C Ethyl II to create the SkingenecellEnmei, the key ingredient in the reformulated Future Solution LX range. SkingenecellEnmei has been found to promote the presence of longevity gene Sirtuin 1 in the skin, which brings out skin's own healing power as well as suppresses the production of skin-ageing protein, Serpin b3.
The result, as Kawai explained, is that "your skin's longevity gene and immune system is enhanced; subdermal damage to the skin is suppressed; and skin becomes firmer and even more radiant from within".
"In old Chinese pharmacology books, this herb (Enmei) is mentioned as having healing properties and was used as a drug," explains Eriko Kawai,
the research scientist behind Shiseido's Future Solution LX skincare range.
Into The Future
The reformulated Future Solution LX range promises to fully engage the senses of the user—from the black-and-gold packaging that unfolds like a camellia, to the unique fragrance of the range made up of cherry blossom, plum blossom and Japanese rose, to the nature soundtrack and warm smooth porcelain stones that glide over your skin during the Yutaka facial. Engaging the senses is not enough; Shiseido takes skincare yet a step further.
Over a group interview session, Shiseido brand director for the Global Prestige Brand Division, Yoshiaki Okabe, shared, "Today, we produce a range of products that addresses women's skincare needs. In future, it could very well be that people want customised skincare. For instance, sometimes they feel they have dry skin today, so they want something more moisturising. Customised skincare is one of the areas we are developing."
While the Shiseido Future Solution LX range is marketed to women aged 35 and above, the brand is very much engaged with younger customers. Says Okabe, "We have to make youngsters understand our product, otherwise they will not buy them."
The Yutaka Way
Along with its new formulation, a new dimension was added to the facial treatment of Shiseido Future Solution LX Yutaka—sound. The signature Yutaka facial treatment is now complemented with a relaxing aural repertoire, a composition of natural sounds recorded at Mount Koya.
Coined the Yutaka Omotenashi Sound, this soundtrack flows with the rhythm of the massage therapist's arm movements; a facial technique unique to Shiseido. New tools—the Yutaka Massager and Yutaka Stone—have also been added to the hour-long facial treatment to enhance relaxation and complete the sensory experience. Both contraptions are made of traditional Japanese Imari Nabeshima porcelain; both are heated and the former is smoothed over the face, neck, decolletage and upper arms during the facial, while the latter is placed on the stomach.
Was the facial effective? First off, the products were a dream on my skin; they were absorbed effortlessly and my face looked softer and brighter immediately after. I hardly noticed the soundtrack in the background during the facial, though the soft fragrance of the skincare range helped with relaxation. The therapist was highly skilled, applying featherlight touches during cleansing and firmer strokes when using the Yutaka Massager. I was lulled to sleep and woke up refreshed with soft, plump and touchable skin.
Five Steps To Sensational Skin
The Shiseido Future Solution LX range is a holistic ritual, infused with the life-giving and skin-renewing properties of SkingenecellEnmei to help your skin defend and regenerate itself, day and night.
Trending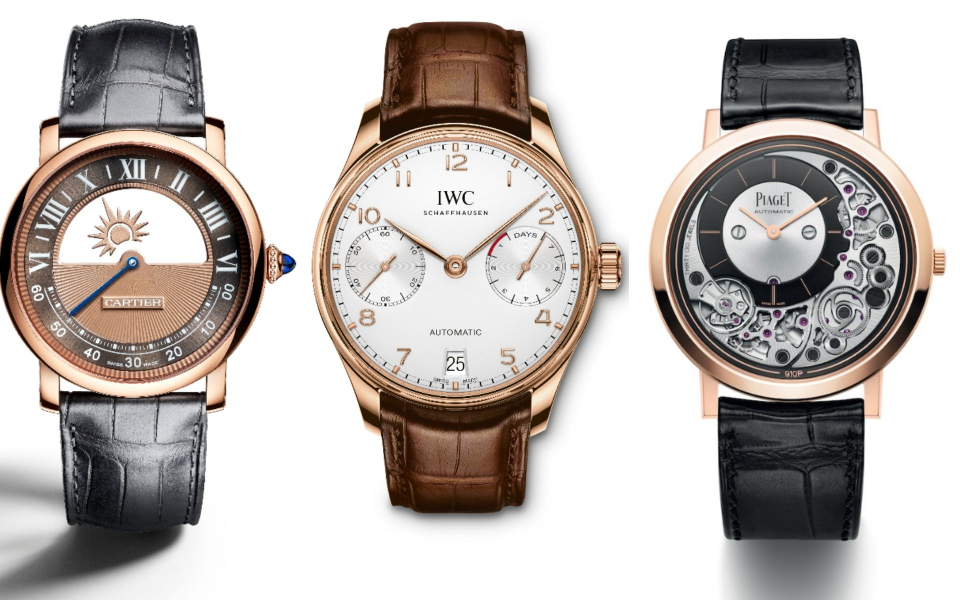 12 Men's Watches For Every Glamorous Occasion
November 10, 2018 | BY Brian Cheong
photo_library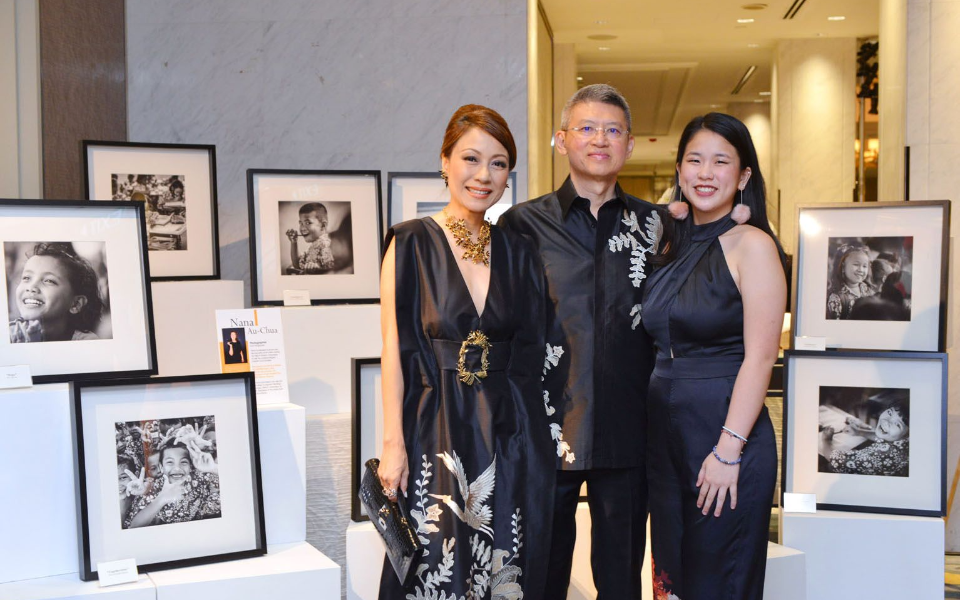 LOAF Gala Dinner 2018
October 30, 2018 | BY Kissa Castañeda
photo_library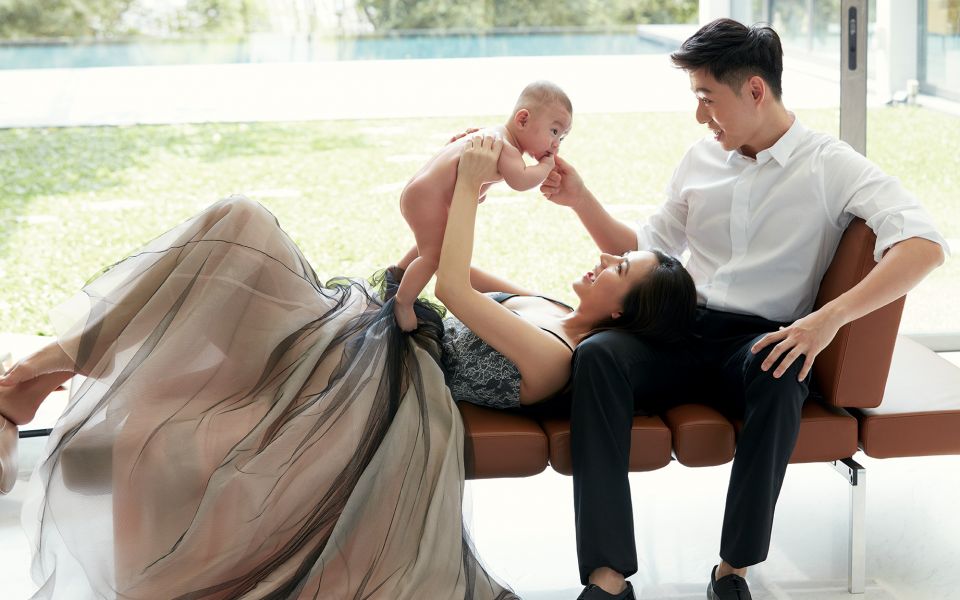 "Instagram, For Me, Isn't About Likes" Says Cheryl Wee
October 30, 2018 | BY Daphne Chen-Cordeiro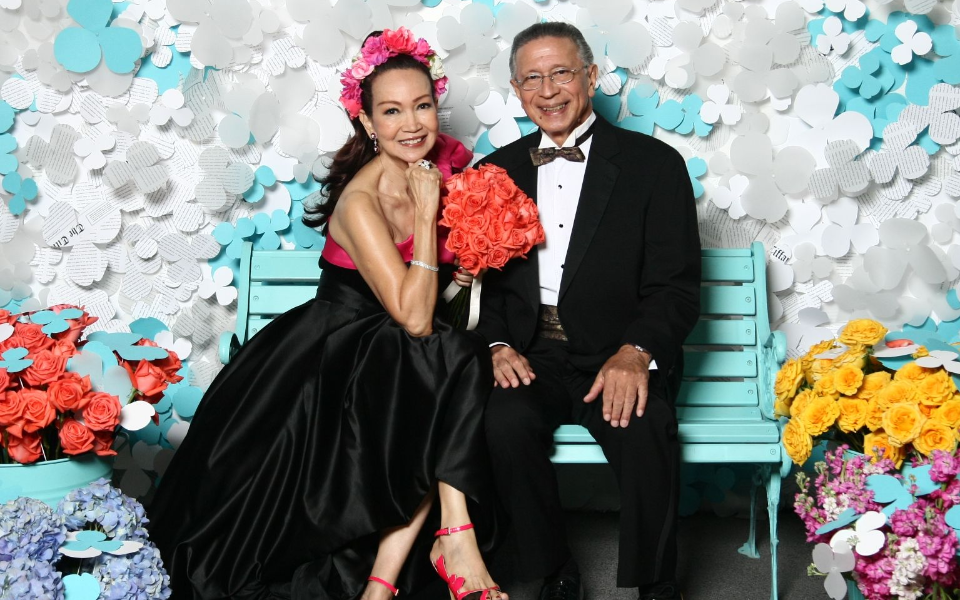 Best Photo Booth Moments From The Singapore Tatler Ball 2018
October 29, 2018 | BY Chloe Pek
photo_library
Celebrating 25 Years With Kim Robinson And Takashimaya S.C.
October 29, 2018 | BY Elizabeth Lee
photo_library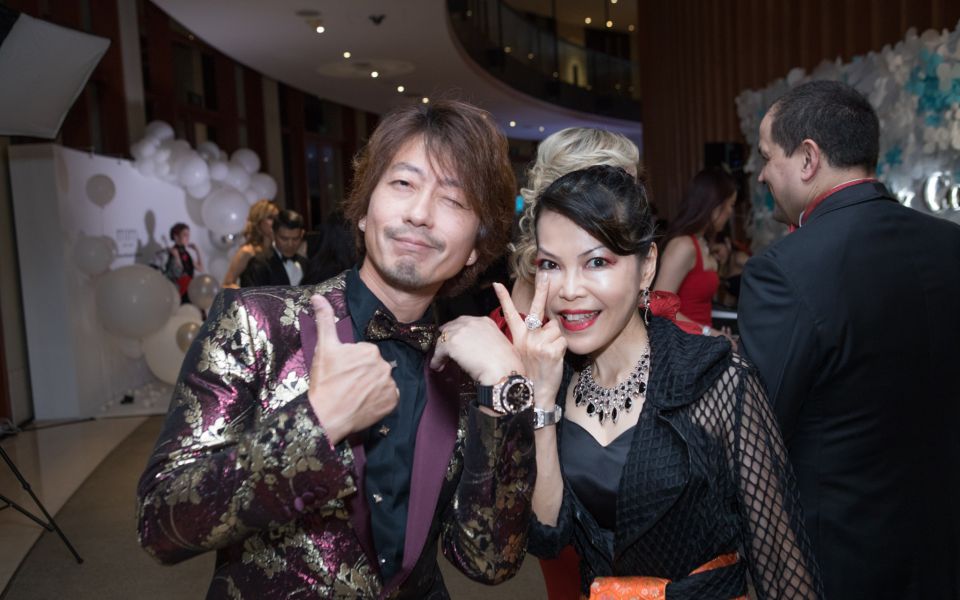 Singapore Tatler Ball 2018: The Bling Report
October 29, 2018 | BY Nicolette Wong
photo_library