Prada Re-Nylon Lands in Singapore at Ion Orchard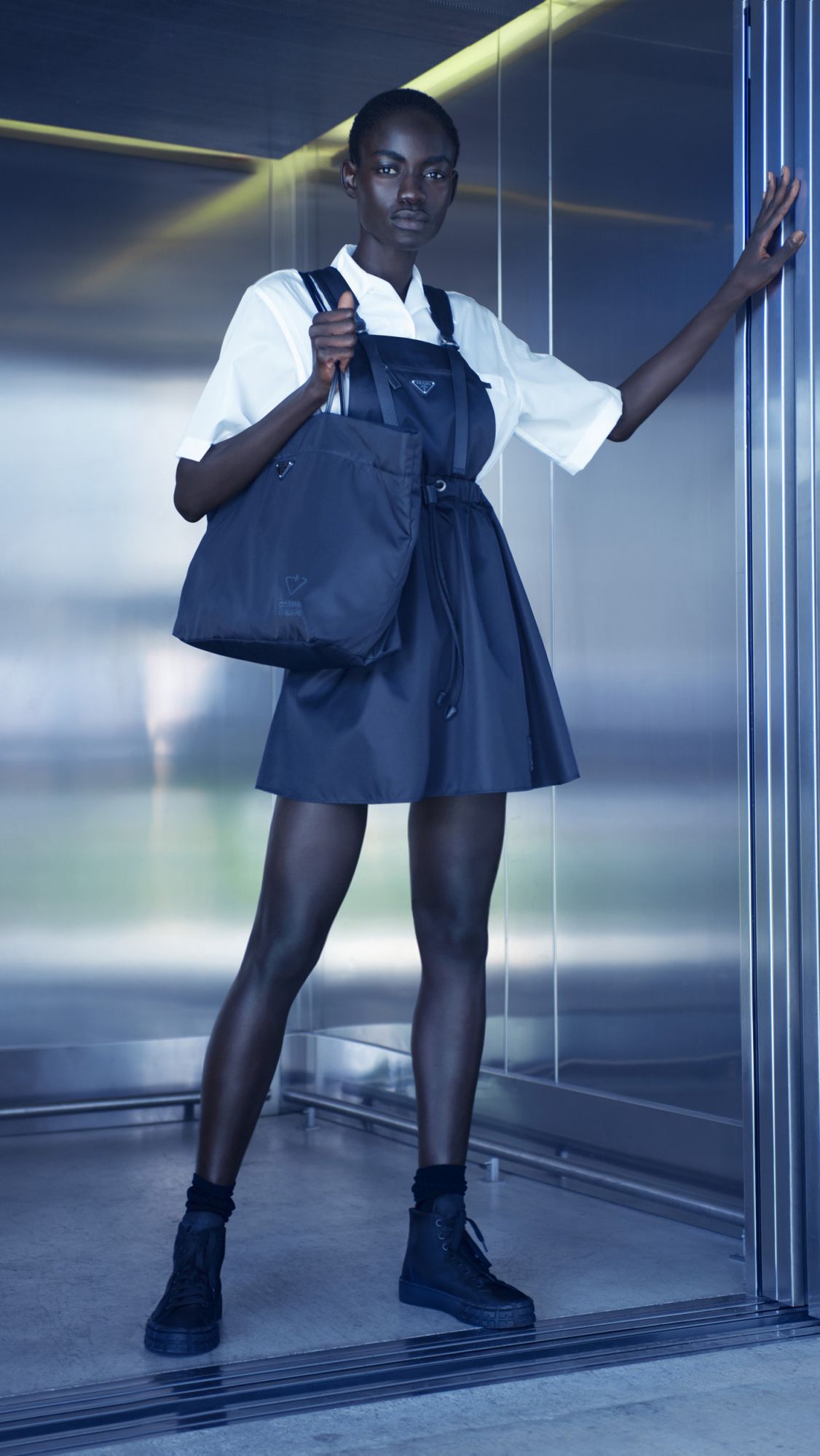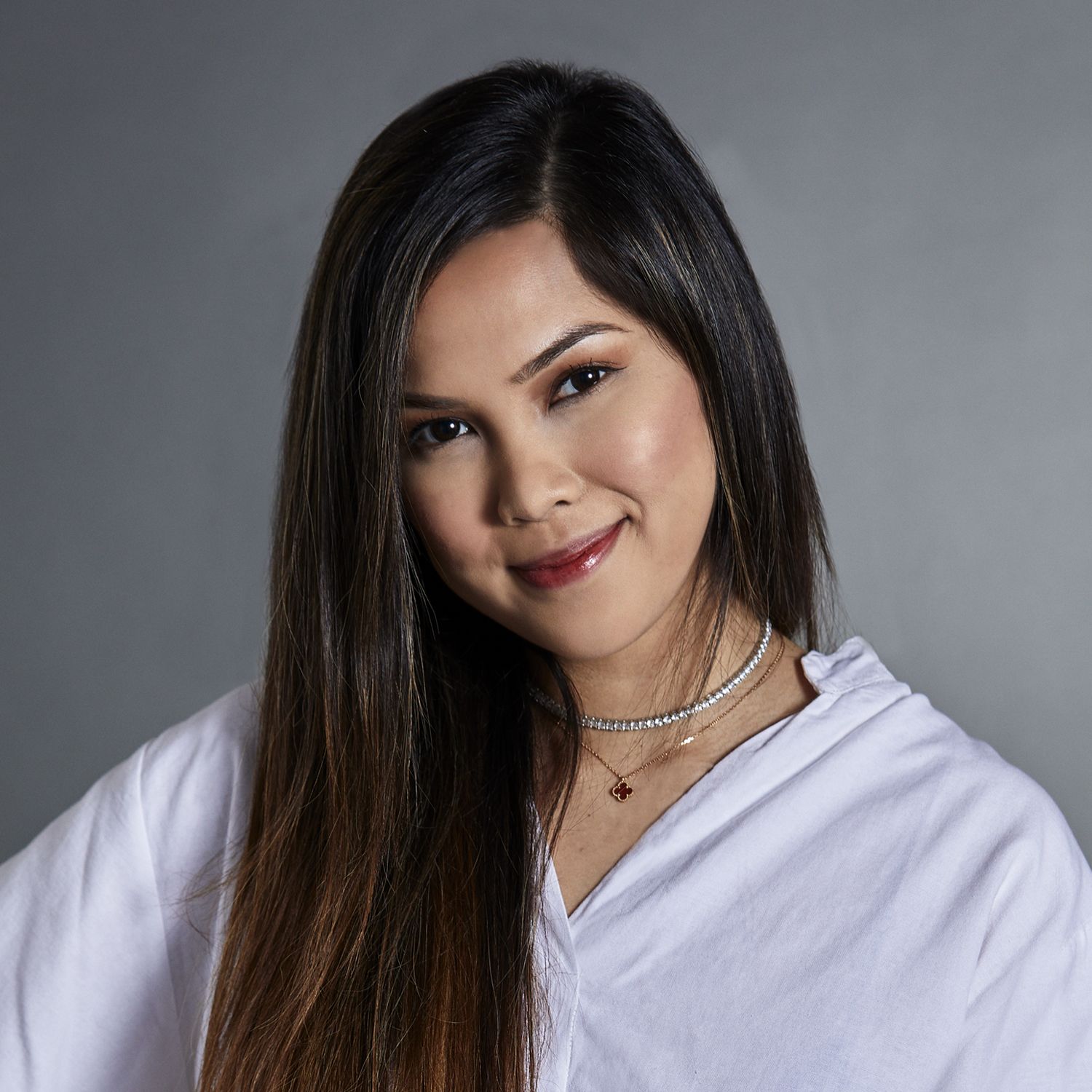 By Andrea Saadan
October 29, 2020
The collection includes ready-to-wear, footwear and accessories for men and women
Over the past year, Prada has proven that it's stepping up its sustainability efforts with its pioneering new project, Re-Nylon. The initiative launched last year with a capsule collection of six bags made using recycled nylon. Since then, the brand has been steadfast in its commitment to this sustainable practice by expanding the collection.
Now, an in-store installation titled Prada Re-Nylon is available at the Prada boutique in Ion Orchard—featuring the new Prada Re-Nylon collection.
The in-store installation features short movies produced by National Geographic. All surfaces are covered with video wallpaper, evoking the sustainability principles of the project with macro animations of natural elements as well as the Re-Nylon industrial process. In line with its monochromatic style, the video content is also shown entirely black and white.
The Re-Nylon collection includes classic Prada accessories as well as full men's and women's ready-to-wear collection, in black regenerated nylon.
This regenerated nylon was created through the recycling and purification of plastic collected from oceans, fishing nets, landfills and textile fibre waste globally. The products in this collection are all made with Econyl regenerated yarn, a more eco-conscious option as compared to the use of virgin nylon yarn.
For 2020, the Re-Nylon range has expanded to include ready-to-wear pieces for the first time. On top of that, both of Prada's signature nylon textiles are now offered in sustainable Re-Nylon fabrications. Available now are nylon gabardine (fine, yet hard-wearing and woven on silk looms) and nylon piuma (a fine and lightweight nylon that feels like silk), both reinvented for the purpose of sustainability at the heart of Prada's future.
Click through the gallery above for a closer look at the collection
Ready-to-wear pieces include slim-line tailored single-breasted overcoats for men, full-skirted and slender cocktail dresses and cocoon-coats for women as well as unisex sports apparel, padded jackets, spots-detailed trousers and shorts and T-shirts.
Dresses feature front-pockets, buckles and webbing shoulder-straps, as an homage to the iconic 1984 Prada nylon backpack—the brand's first nylon product.
Prada has also debuted Re-Nylon footwear, made with regenerated nylon to create new iterations of the Monolith combat boots and shoes, and low- and high-top sneakers. New Re-Nylon accessories include hats, belts and multiple bag silhouettes for men and women in a range of styles such as belt-bags, backpacks, cross-body styles and an archival Re-Edition style drawn from 2000.
All the clothes and accessories in the collection feature the soon-to-be iconic Prada Re-Nylon logo. Picture the Prada triangular logo reworked as a looping arrow, to signify renewal and of the cyclical, everlasting life of Re-Nylon.
The expansion of the Prada Re-Nylon collection represents the luxury house's ultimate goal in sustainability, which is to convert all Prada virgin nylon into regenerated nylon by the end of 2021.
The Prada Re-Nylon collection is now available at the Prada boutique at Ion Orchard.