New in Beauty: The Latest Skincare and Makeup to Try in May 2021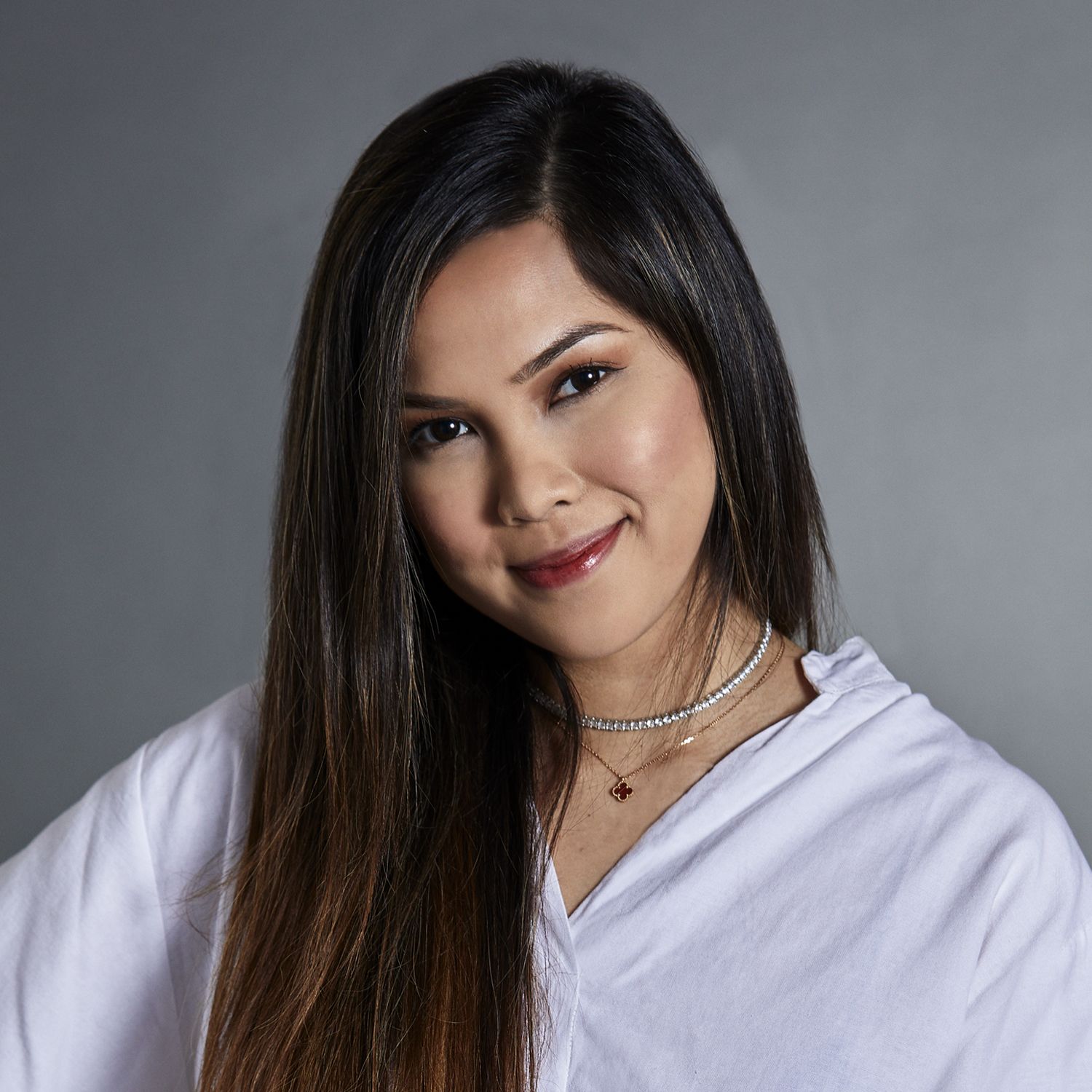 By Andrea Saadan
May 05, 2021
What are the key beauty brands that launched in Singapore this month?
The month of May brings plenty of new product launches by various beauty brands.
How has your beauty regime changed over the past year? Due to the pandemic, face masks took centre stage and our makeup products had to take a backseat. But that doesn't mean beauty brands have paused on debuting their new offerings. In fact, they are pulling out all the stops to bring beauty junkies what they want and that is the best products to pamper their skin with as they stay home.
From US brand Bite Beauty to Danish skincare giant Olehenriksen, there are plenty of launches to keep up with.
We round up the latest must-try products below.
(Related: Earth Day 2021: 15 Eco-Friendly Beauty Brands to Know)
1/16 Gucci Beauty
Gucci Beauty is back with the Rouge De Beauté Brillant, a special lip colour set apart by unique benefits. A hybrid lipstick with a long-lasting dual-action formula, it delivers 24 hours of moisture and a beautifully pigmented shine. If you're looking for a luxurious lip product that can hydrate your lips with excellent colour payoff, this is it.
It is truly a "hybrid lipstick" in that it deeply moisturises lips like a lip balm would, except it does so for hours. You can control the intensity through the number of coats applied, making it easier to try out new bold shades. Based on a precise combination of Flower Oils, Fruit Butters, and Hyaluronic Acid, the Rouge De Beauté Brillant formula helps to nourish the lips while delivering high shine colour. It is also infused with luxurious and moisturising Black Rose Oil and Peony Oil combined with Jojoba Seed Oil and Karité Butter.
Here are some tips by Thomas de Kluyver, Gucci Global Makeup Artist, on how to apply the lip colour:
- Apply Rouge De Beauté Brillant on bare lips, straight from the bullet
- Use a single swipe for a subtle glow, or layer up to three times for a high-impact shine, colour and intense caring hydration
- Press lips together once for an even, glowing finish
Available at Gucci Beauty counters at Takashimaya, BHG Bugis Junction, Tangs at Tang Plaza, Tangs.com, and Sephora stores and Sephora.sg.
2/16 Hermès Beauty
Hermès Beauty fans will be thrilled to know that the luxury house has released a special limited-edition collection.
The Rouge Hermès Spring-Summer 2021 limited edition collection comprises three different shades: Beige Ebloui, Rose Oasis, Corail Aqua—vibrant, sunny colours perfect for this season.
The lipsticks come with a shimmering satin finish and give off a luminous effect on the lips as well. Beige Ebloui is a beautiful rose-nude hue, Rose Oasis is neither quite fuchsia nor quite magenta while Corail Aqua is a bright and intense vermilion.
And as with earlier releases, the lipsticks in this spring-summer 2021 limited-edition collection are also refillable.
Available at Hermès Liat Towers, Hermès Marina Bay Sands, Hermès Takashimaya, Takashimaya Department Store, and Hermes.com.
3/16 Fenty Beauty Bright Fix Eye Brightener
Fenty Beauty and Rihanna have released another eye product to help you achieve bright peepers. This time around, they are introducing the Bright Fix Eye Brightener, an undereye brightener that easily hydrates, brightens, and blurs. It delivers a fast, natural, no-makeup makeup effect with sheer to buildable coverage. The texture is lightweight and smoothly melts right into your skin, leaving you with a flawless finish. You can also layer it with the Pro Filt'r Instant Retouch Concealer—and you will look like you had a good night's sleep in no time.
Available at Sephora.
4/16 Supergoop Mineral Sheerscreen SPF 30
Supergoop has legions of fans for good reason. Its range of sunscreens covers various types of needs from customers in a variety of finishes. Supergoop's Mineral Sheerscreen SPF 30 is a sheer, weightless, 100 per cent mineral daily sunscreen lotion that provides SPF 30 protection and helps shield skin from blue light. And this will be incredibly useful for most of us right now since the vast majority are still working from home—and that means extensive hours in front of the computer, exposed to blue light.
Sheerscreen's formula was made especially for those who have sensitive, normal to combination and oily to acne-prone skin and is similar to Supergoop's bestselling Unseen Sunscreen except it comes in a super sheer, physical sunscreen formula. The unique whipped texture instantly blends to a smooth, sheer finish on application and can double as a makeup-gripping primer.
Available at Sephora.
5/16 Bite Beauty
Beauty fans, rejoice—Bite Beauty has finally made its debut on our shores. The well-loved US makeup brand is famous for its creamy lipsticks and now, we can finally try it out for ourselves. The brand is launching several products including eye, face and lip makeup. The brand has released its first cream blush that's packaged in an adorable pocket-sized bottle that you can squeeze to dispense however much product you need. Whether it's a sun-kissed look or a dewy glow you're going for—the texture is easy to play with and gives you a luminous glow. It can also be applied to the eyelids.
On the topic of eye makeup, Bite Beauty has expanded its eye makeup collection with its new Upswing Full-Volume Mascara, which includes clean, vegan, gluten-free, and cruelty-free ingredients, including tree berry wax instead of beeswax. But that doesn't mean its performance is compromised. It delivers major volume and adds length, lifts and curls in an intense, black colour that will give your lashes the drama it needs. A plus point is that it is also smudge-proof.
Another eye product is its Upswing Extreme Longwear Liquid Eyeliner, which is Bite Beauty's first eyeliner. Applying eyeliner can be a stressful experience for some but this product aims to remove the intimidation factor and ensures easy application. The colour payoff is jet black so creating a winged-eye or cat-eyed look will be precise and easy. This 12-hour longwear liquid eyeliner also features a dip format with an ultra-fine felt tip that deposits justthe right amountof product for a solid, super-pigmented black color payoff in one smooth swipe.
Available at Sephora.
6/16 Nudestix
How do we express ourselves through makeup with face masks on, you ask? Why, through strong brows and flirty lashes, of course. Nudestix's all-new Brow Boost & Set Gel XL, Vegan Splash-proof Mascara and Lash Lengthening Mascara can help ensure you keep your brow game strong alongside voluminous lashes.
The Brow Boost & Set Gel is a long-lasting, medium hold clear gel that locks in and sets brows in place throughout the day. It is also made with 5% Peptide Complex, which strengthens eyebrows and increases hair density. It has also been clinically proven to increase hair density and thickness by 59 per cent in just four weeks. The gel, which is available in a universal tint, could be your brows' new best friend.
The two mascaras by Nudestix offer different purposes. First, besides being waterproof, the Vegan Splash-proof Mascara is also sweatproof as it makes sure your eyelashes stay clump-free all day. It is enriched with Argan Oil, Mango Seed Oil, Rice Bran Wax and Bamboo Extract and multi-vitamins that moisturise, strengthen and protect your lashes. The vegan-powered actives are gentle on natural lashes and can be removed with an oil-based cleanser.
The Lash Lengthening Mascara doubles up as a treatment mascara too, with 4% Tri-Peptide Booster Complex that has the ability to extend the physiological growth phase of lashes. With daily use, natural lashes can healthily grow longer and thicker. The mascara also comes in a rich creamy texture, which is best for those who have lash extensions and even falsies—an amazing feature, if you ask us. It can be easily removed using a gentle water-based cleanser.
All of these products are vegan and gluten-free too, which is great if you are keen on leading a more eco-conscious beauty routine.
Available at Sephora.
7/16 Glow Recipe Avocado Ceramide Recovery Serum
The Avocado Ceramide Recovery Serum, it is perfect for those struggling with redness and skin irritation that doesn't seem to go away. Ceramide has been the beauty industry's key players in the past few years so it makes sense for Glow Recipe to include the ingredient in one of their new products. This serum will protect and heal the skin thanks to its powerful and nourishing ingredients that include avocado extract and butter, ceramides, allantoin and rice milk. Use it all over the visage or on troubled spots using just one to two pumps.
Calming, balancing, strengthening, and soothing, the Avocado Ceramide Recovery Serum is an absolute skin saver. Don't forget the neck area!
Available at Sephora.
8/16 Byredo
The latest addition to the Eyeshadow 5 Colours collection, Dysco offers a luminous new harmony of warm neutral shades. It is housed in a unique oyster compact, making it extra convenient to slip into your purse so touching up your makeup on a night out will be fuss-free.
The five swipe-down, finger-width shades instinctively encourage hands-on application, with each densely pressed powder specifically formulated for purpose.
The long-lasting eyeshadow formula gives perfect coverage with rich colour pay-off. It is lightweight, creamy and blendable, so you can perfect any eye makeup look with ease—whether it is a smokey eye you're going for or something muted. We love mixing Feather (a pearly peachy beige) with Faux Fur (a warm matte brown with coppery shimmer) for an easy, work-appropriate eye makeup look.
Available at Escentials
9/16 Spa Esprit Plantation Shower Cures
Your bathroom should be a peaceful sanctuary, especially after a long day. And what better way to help you heal in the shower than with bath gels infused with calming essential oils? Spa Esprit has released its range of Plantation Shower Cures which contains restorative powers of medicinal plants and essential oils. The range includes nine unique blends of body wash, formulated for any mood, ailment or ritual.
"Spa Esprit has always been championing personal healing and well-being of the mind, body, and spirit. This is why we formulated these nine unique essential oil blends specifically from issues and feedback we gathered from our customers and friends. Nothing soothes me more than a therapeutic bath at the end of a long or stressful day. I am an ardent believer in the power of essential oils in enhancing the simple act of bathing," says Cynthia Chua, founder of Spa Esprit.
Use your time in the shower to practise mindfulness and banish negativity with these scented shower gels, which you can even use to self-massage during your shower routine.
Available at all Spa Esprit outlets and Beauty Emporium.
10/16 Mac Studio Fix Tech Cream-To-Powder Foundation
Popular US cosmetics brand Mac has launched its newly formulated and repackaged Studio Fix Tech Cream-To-Powder Foundation. It is made for every skin tone (and climate) and now comes in a more lightweight, smooth and comfortable hyaluronic acid-infused formula—and we love makeup with skincare properties.
The Studio Fix Tech Cream-To- Powder Foundation glides smoothly on to the skin to create a second-skin look but don't worry about not being able to control the level of coverage. Available in 12 shades, the foundation is blendable, buildable and easily hides imperfections well enough without creating a cakey finish.
Available at Mac boutiques in Ion Orchard, Takashimaya S.C., Bugis Junction and Nex, select departmental stores, Sephora as well as Sephora.sg, and Lazada Official Store.
11/16 Jo Malone
British fragrance house Jo Malone has debuted a new fragrance collection themed around marmalade. Celine Roux, Global Head of Fragrance, said the limited-edition,
marmalade-inspired collection said she had thought about fragrances themed around jams and, in particular, marmalade.
"Using seasonal fruits to create homemade preserves that you can gift to family and friends seems like such a quintessentially British pastime, conjuring up images of English breakfasts, high teas and village fêtes," Roux said in a press statement.
The full collection is composed of five different scents: Tangy Rhubarb Cologne, Rose Blush Cologne, Orange Peel Cologne, Elderflower Cordial Cologne, and Blackberry & Bay Cologne. Natural fruit extracts were created specially for The Marmalade Collection by one of the UK's leading soft fruit processors in Blairgowrie, Scotland. Usually used in the food industry, fruits and berries from local growers are steam distilled into draughts that are added directly to the fragrance. These extracts help to capture the true vibrancy of tart rhubarb and juicy blackberry.
"For me, Orange Peel is all about the balance of bitterness and sensuality. Tangy Rhubarb is unexpected and a little bit wild, but so very wearable. Rose Blush
is dewy fresh with a characteristic Jo Malone London twist," Roux added.
Love collecting perfume bottles? These new bottle designs are absolutely covetable. They have been created exclusively for this collection, inspired by the shape and detailing seen on vintage marmalade jars.
Available at all Jo Malone London boutiques, selected Sephora outlets and via the Jo Malone London Concierge Service.
12/16 Dolce&Gabbana Beauty
Dolce&Gabbana Beauty adds an exquisite new floral member to its range of perfumes, Dolce Rose—a vivid and addictive Eau de Toilette catered to both the young and young at heart.
The fragrance opens with vibrant top notes of fruits, setting the sweetness of crisp green apple and juicy mandarin against the tangy redcurrants. In the heart of the fragrance, succulent white peach joins this mouthwatering cocktail, leading the way to a floral bouquet of creamy magnolia petals and majestic rose. Two different rose notes bloom in harmony at the heart, giving the fragrance its unique signature. Rose centifolia superessence reveals the crisp and fresh facets of the flower, while rose absolute brings a more sensual and powdery quality—the iconic rose note.
(Related: Dolce & Gabbana Beauty to Launch in Singapore in April 2021)
This rich rose heart is counterbalanced by a background of soft musks, mingling with sandalwood and white woods to create an addictive sensuality.
The perfume bottle shares the soft curves and elegant, feminine silhouette of the original Dolce scent, but now the glass takes on a luminous rosy hue, recalling the rose at the heart of the fragrance. The iconic flower cap is reimagined in vibrant red and the bottle is adorned with a thin black grosgrain ribbon, tied in an elegant bow— another signature of the Dolce line.
Available at the Dolce&Gabbana Beauty flagship store at Ion Orchard, at major department stores and in Sephora both in-store and online.
13/16 Olehenriksen
Danish skincare brand Olehenriksen is now available in Singapore, bringing its daily skincare products including cult-favourite Banana Bright Eye Crème to Southeast Asia for the first time.
There are four main franchises for the brand: The Truth Collection (which includes Banana Bright Eye Crème and other Vitamin C-infused products); The Transform Collection; The Transform Plus Collection; and The Balance Collection.
In addition to his experience in skincare, Ole drew inspiration from a makeup artist must-have he observed during his years of on-camera work: banana powder. The well-kept secret of banana powder inspired Banana Bright Eye Crème and Banana Bright Face Primer, which provide a subtly sunny tint to instantly bring radiance to the entire complexion. So give your skin a little Hygge love.
Available at Sephora.
14/16 Meeth
Minimalist luxury skincare brand Meeth was founded by renowned Japanese celebrity and former model Sonmi and has now made it way to Singapore. The brand prides itself on being extremely open about the quality of the ingredients that go into their products, as well as where these ingredients are sourced from. Focusing on three main elements: water, freshness and quality ingredients, Meeth sources highly nutritious water from very specific places to maintain its product quality.

With a renewed focus on caring better for our environment, Meeth has recently undergone rebranding and a change of logo. With a new focus on sustainability, their new packaging incorporates the use of eco-friendly, recyclable materials. The all-white packaging reminds one of the rise of Skinimalism or minimalist skincare in the beauty industry and how less is more. Meeth's product range is pretty extensive and includes face masks, cleanser, toner, makeup cleanser, skin oil, eyelash serum and a day cream.
Available at Meeth.
15/16 Origins
Origins expands its classic Drink Up masking franchise to include a new 2-in-1 lip butter that features the texture of a lip balm, combined with the nourishing benefits of superfood-infused hydration.
The new Drink Up Nourishing Avocado Lip Butter helps to instantly condition and moisturise lips with its 94 per cent naturally-derived formula. Made with eight naturally-derived plant oils and butters, including Origins Drink Up Intensive's hero ingredient, avocado butter, the formula works to deeply nourish and provide a comforting layer of moisture that leaves lips with a naturally beautiful, healthy sheen.
You can use it during the day as a lip treatment or balm and as a nighttime lip sleeping mask. Trust us when we say you will wake up with lips that feel cushiony-soft and luscious.
Available now at all Origins stores, Origins Concierge Service WhatsApp at 9657 0854, the Origins Official Flagship store on Lazada and at Sephora stores and Sephora.sg from May 20.
16/16 Tom Ford
The new Tom Ford Mediterranean Citrus Collection is a series of five transportive Private Blend fragrances capturing the vibrant luxury of the Italian coastal lifestyle—which is much needed now in a time when travel is restricted.
The scents remind one of where azure waters frame sunlit cliffs and terraced citrus groves; it is both uplifting and fresh, infused with florals and aromatics. With each exquisite scent, Tom Ford captures the aura of his favorite Italian destinations: Neroli Portofino and Neroli Portofino Acqua (Portofino); Mandarino di Amalfi (the Amalfi Coast); Fleur de Portofino (Portofino gardens) and Sole di Positano (Positano), while elevating the citrus note to the height of modern refinement. The collection is packaged in various shades of acqua, reminiscent of the waters of the Mediterranean sea.
Available at all Tom Ford counters islandwide and via Tom Ford Beauty at Home Advisor via +65 6732 5002.