Net-A-Porter Mentors Emerging Fashion Brands With The Vanguard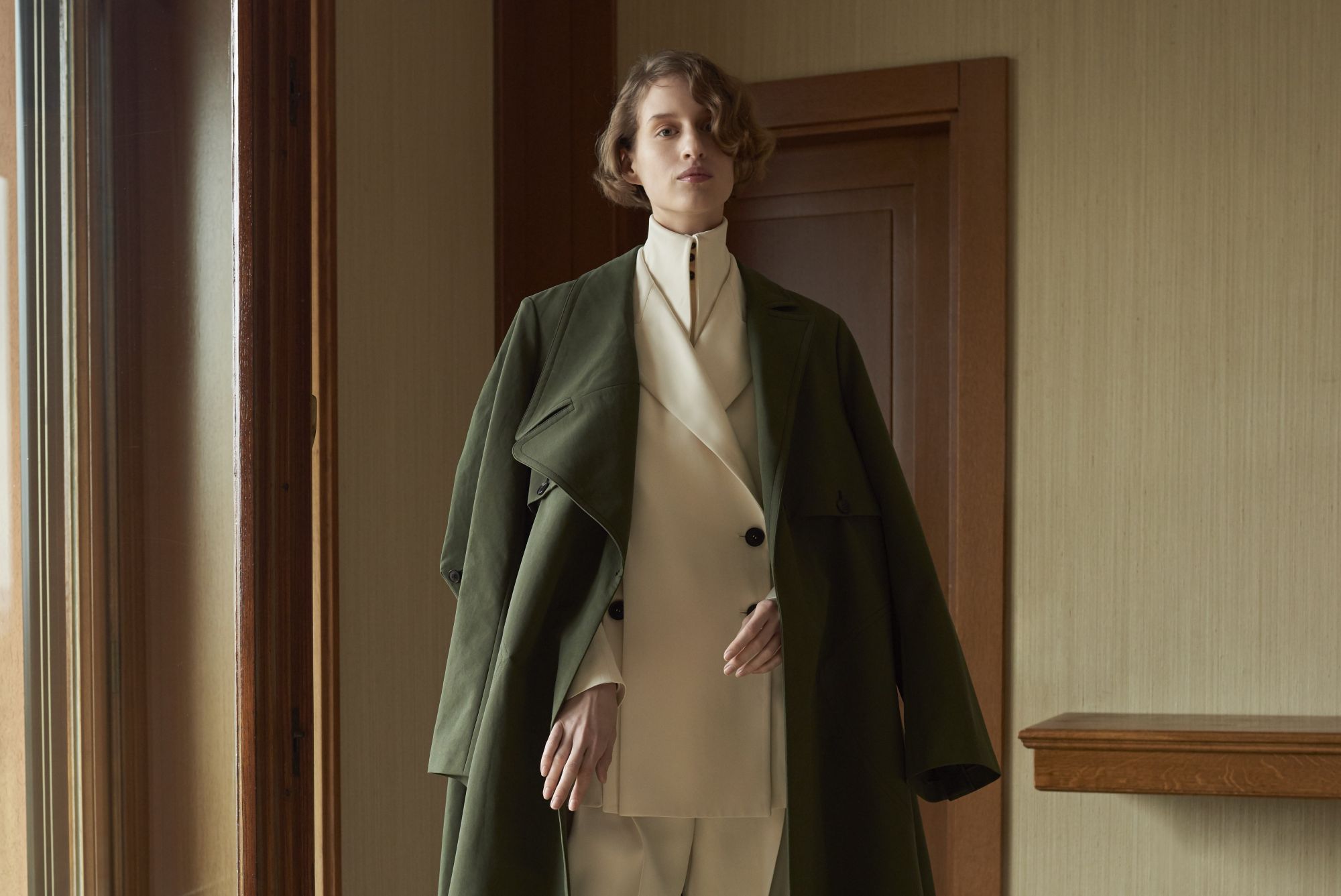 Net-a-Porter nurtures young rising designers under its new mentorship programme, The Vanguard. Sonia Trehan, founder of Rūh, tells us more about the experience of joining the series
Net-a-porter has always been a firm supporter of young, talented designers but it has never formalised a mentorship programme to help them grow their ventures into successful businesses. That is until now.
The luxury e-tailer has launched The Vanguard, a programme that will see four up-and-coming fashion labels receive mentorship, practical advice, and marketing support from its various departments. Once their businesses are deemed to be mature enough after a few seasons on the online shopping site, they will graduate from the programme. For autumn/winter 2018, four brands—Les Rêveries, Rūh, Gu_de, and Martinez—will be the first batch to participate in the programme.
Rūh founder Sonia Trehan tells us how the womenswear label will benefit from joining The Vanguard.
How did Rūh join The Vanguard programme?
Sonia Trehan (ST) We met Net‑a‑porter fashion director Lisa Aiken through a close friend when we introduced Rūh to buyers in London. A few weeks later, we were told about The Vanguard programme and it felt like an immediate fit.
(See related: Mr Porter And Ralph Lauren Launch Capsule Collection)
With Net‑a‑porter being an established global platform with a multitude of brands, how do you see Rūh standing out?
ST We've worked very hard to make sure our own channels are positioning Rūh as more than a fashion brand. We're building a real community online, united by a shared perspective and ethos, and I believe the strength of this universe will attract the right clientele. But in general, standing out is not something we think about too obsessively. If we did, I believe that it would feel inauthentic and over-wrought. We just focus on making the product beautiful and of the highest quality possible. After all, our customer isn't someone who scrolls mindlessly on e-commerce sites. She is someone who shops with a clear purpose and perspective. The trick for us is to simply get our products in front of her and allow them to speak for itself, which in essence is why the Vanguard Program is so attractive.
What aspects of the business is still lacking at Rūh?
ST I'd say experience. As a brand, we've really dug deep into what we believe is missing from the industry, and how we can better serve our customers. But in the end, it's a lot of hypothesising. Having an experienced partner who really understands the customer is truly priceless.
At this stage, how has the programme impacted you and your team?
ST It's taught us how to communicate our brand values clearly. We've had to describe our ethos and intended clientele to various parts of the organisation at Net-a-Porter, which has prepared us for doing the same with our clients and the press. This has been a wonderful exercise for both brands as we've enjoyed getting to know one another and aligning our messaging.
What is an essential off‑duty fashion item in your wardrobe?
ST I can't live without a beautifully tailored, classic blazer. It evokes both poise and, with the right styling, a little bit of insouciance—key ingredients in any outfit, in my opinion!
What is the one look from Rūh's current collection that every woman should have?
ST I believe it's rare for every woman to fall for the same garment, but our tailored coat is a timeless investment piece that will sit well in many wardrobes. We sourced the virgin wool from arguably the best Italian mill and manufactured it in Naples, also known as the heart of men's tailoring, so it's been a real labour of love. To me, the masculinity of the fabric and the femininity of the shape makes it a juxtaposition of strength and elegance.
(See related: Shop Gucci For Your Tatlings At Net-A-Porter)