Meet Véronique Nichanian, Artistic Director Of Hermès Men, Who Sparks Joy In The Lives And Wardrobes Of Men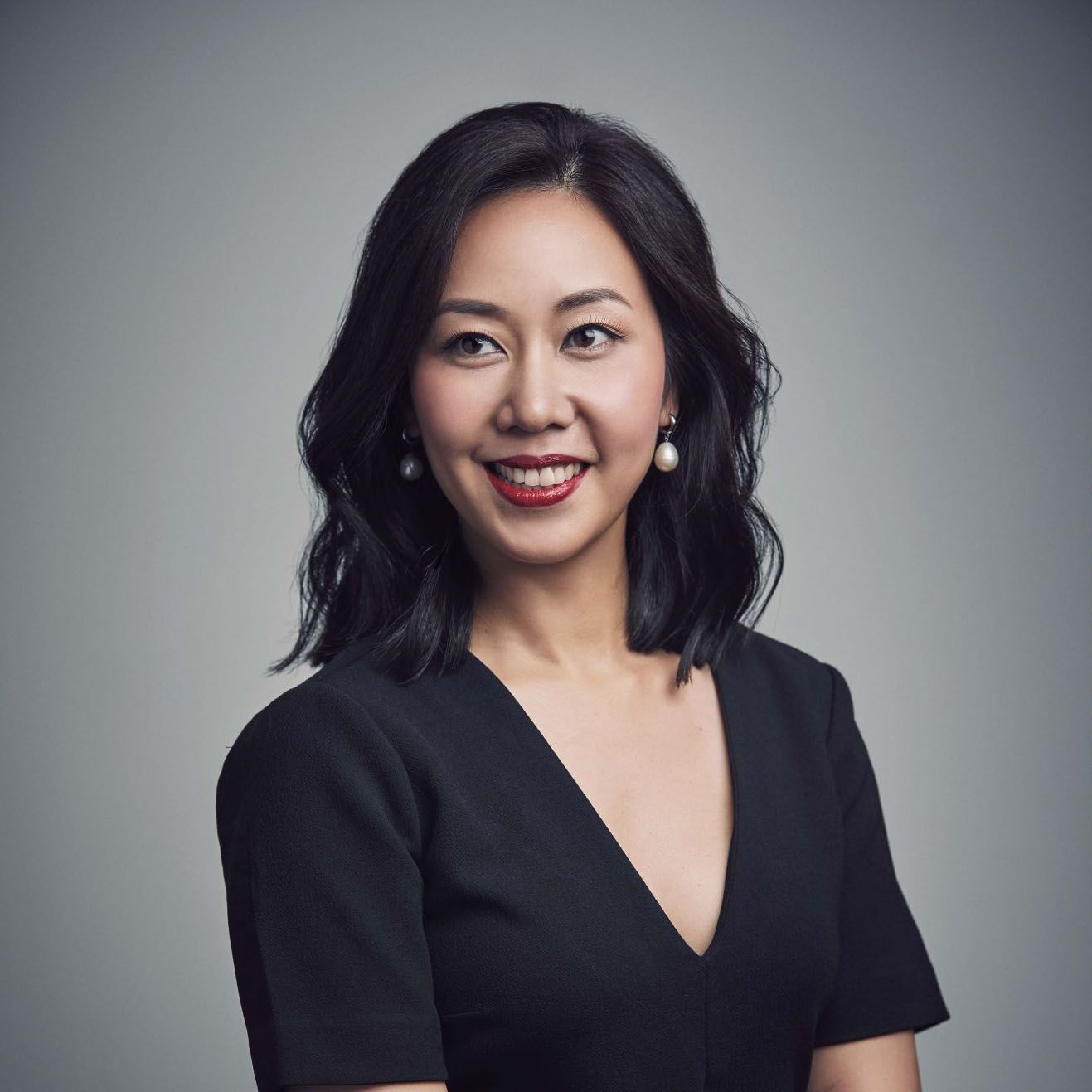 By Kissa Castañeda
June 19, 2019
She's also the longest-serving artistic director at a French maison
Behind every well-dressed man, I wouldn't be surprised to find the same woman—Véronique Nichanian. The artistic director of the Hermès men's universe has been clothing men with exacting standards since she joined the brand in 1988, and inspires fierce loyalty from a clientele that, it is safe to deduce, is not exactly short on resources to get what they want.

"I try to express how a man wants to dress today, but at the same time, I create clothes that they can keep for a long time," said Nichanian when we met for tea at Chiltern Firehouse in London.
"I try to seduce the men," she said with a hint of a smile and a twinkle in her eye, offering a glimpse of her excitement about designing a comprehensive collection, a task she has done with characteristic finesse for over three decades.
While keeping things current is a given for any fashion and lifestyle brand—hence the Instagram-friendly, immersive quality of the Step Into The Frame event held in London last March—longevity will always be at the centre of the conversation for both Nichanian and Hermès.
"It really is a matter of quality and style," she said when asked about the secret to bridging timeliness and timelessness in her designs. The reason for her unusually long tenure and enviable consistent output? "The past 31 years has been about creating with complete freedom and passion. It's like a love affair. When you're happy, time moves very fast." Here, we ask more questions about her creative journey with Hermès.
What attracted you to join Hermès?
Véronique Nichanian (VN) Jean-Louis Dumas, who was president of Hermès then, called me one day and said, "I heard about you. I want you to work at Hermès and design the men's collection." To think of a president calling you at home, inviting you for breakfast and offering you to design a collection—I thought it was a joke at first. But I was very proud to have been asked, so I decided to join the maison. The last 31 years has been a journey of discovering the deep history of artisanship at Hermès. To this day, the philosophy of putting craft first inspires me.
How have things evolved?
VN Everything has changed, but also nothing has changed. We say this a lot at Hermès and it is true. Yes, it is a big company now, but we retain the same values. I, myself, am proof of this—we still work in the same way and place the same demands when it comes to the materials we use. Of course, we have to reinvent ourselves all the time, and not only because we are in the digital era. But the heart and soul of Hermès remains the same, I would call it "innovative tradition".
You are known for your ingenious design details. Can you talk us through your creative process?
VN This season, I injected colours on the zipper, but when I say I pay attention to details, it also means looking at the ones I have released before. It could be a side pocket in beautiful leather, for example. When a man puts his hand inside the pocket, he feels that detail first-hand. I consider these details as my signature on the clothes, and some of them are less obvious to the eye. I use this to "talk" to the men who actually wear my clothes, not just those who look at the collection. I love the idea of them wearing clothes and discovering something new every day.
Streetwear is a fashion movement that has influenced the way all of us dress. What is your take on the relaxation of dress codes?
VN From its inception, Hermès has always been about the idea of "casual chic": the beauty of mixing pieces, colours and fabrics together, whether it's pairing a technical fabric with cashmere or wearing sneakers with a suit. Sportswear or technical details are interesting if they are combined with the excellence of highly skilled artisans with their know-how and exceptional materials.

I see streetwear as more of mixing things resulting in a new attitude. The biggest difference it has brought, and also what I find most interesting, is how it has increased the options in menswear. Traditionally, there hasn't been as many choices for men as there were for women. Today, there is a wider avenue for expression. There are so many styles as well as so many types of men, who want to express themselves through their clothes. It is really to fulfil the diversity of their desires.
How different is the men's universe event from the runway shows you stage during fashion week?
VN At the men's universe event, we showcased the spring/summer 2019 collection with both models and real people walking the runway. The first time I did this was in Paris in 2012, and wherever in the world we organise the event, we ask local personalities to join the show. I don't particularly care about their age or body—all I want is for them to express their personalities through the collection.
Some of them ask me how to walk and I say "walk as do you on the street". That's because I see my clothes as clothes for everyday life. Having real men wear our clothes showcases the emotional reality, and a lot of my work at Hermès is about decoding the emotions of how it is to wear a certain fabric or colour. There's a difference between wearing orange and navy blue.
How do you impart your interpretation of luxury to younger consumers, specifically millennials and Generation Z?
VN We didn't specifically change anything in order to attract the younger generation. We know who we are, and we are doing the same thing with the same level of attention. What I noticed about the younger generation is that they know the importance of quality and are also more concerned about sustainability. They are very particular of what they consume—they don't buy straight away and are much more conscious of their purchases. They know real value.
Our pieces are not luxury because we say it is. We pay attention to all the details and the high skills of our artisans—there is honesty behind each creation. We are very demanding about the materials, design and craftsmanship, and this comes at a certain cost. The younger generation really understands that. In fact, for them, they want lesser but better.
Lastly, what have you learned about men having designed for them for over 30 years?
VN When men find something they really like, something that fits them perfectly, they become very loyal. We, women, tend to ask for opinions, and we often change our minds when we shop. Men also used to say, "I need a new coat", but nowadays, especially in the past five years, they see it and then they buy it. They have become much more open-minded, perhaps because social codes are changing. In the past, certain jobs had certain "uniforms" but today, they don't need to wear a suit to be taken seriously. Today, men dare to wear different colours and shapes. This evolution, this confidence, it is amazing because it opens up so many opportunities for the masculine world.