MB&F Celebrated The Hour Glass' 4oth Anniversary With A Special Legacy Machine Thunderdome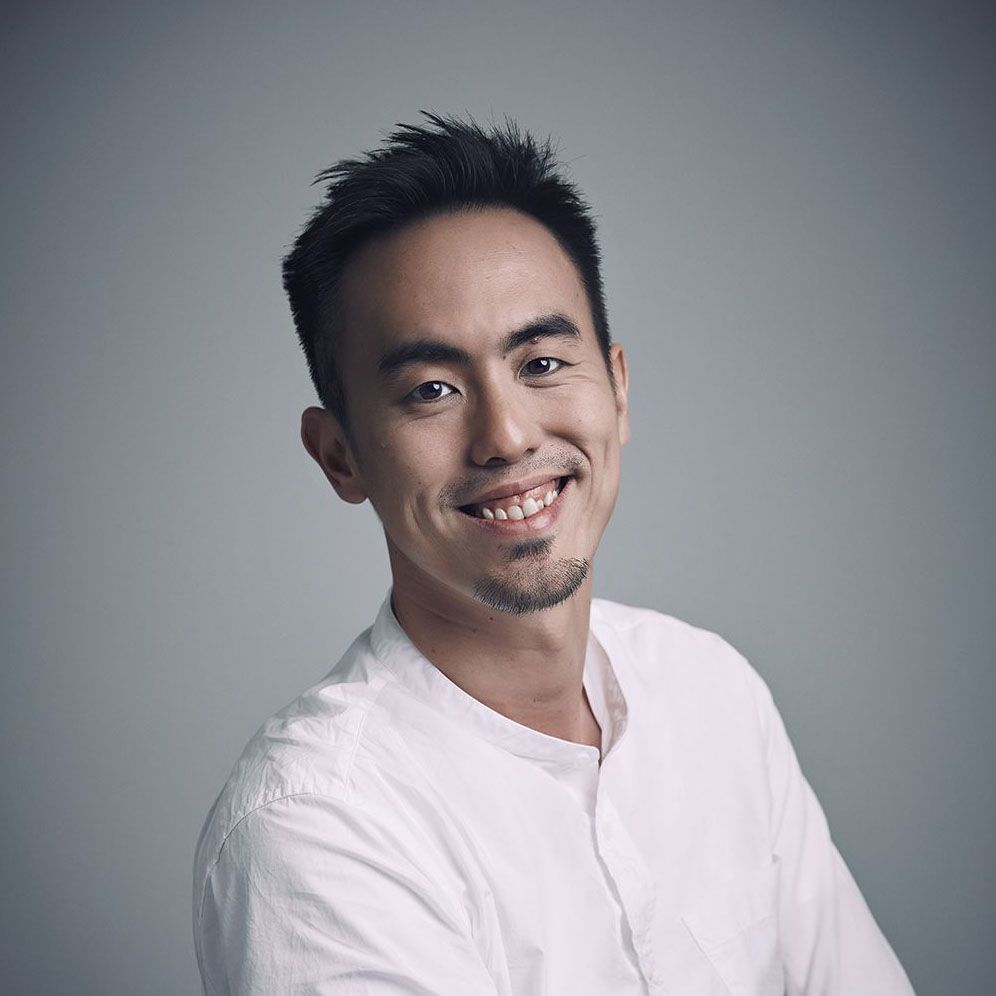 By Terence Lim
April 02, 2020
The commemorative The Hour Glass version of the LM Thunderdome is crafted out of tantulum
As part of a year-long celebration to mark its 40th anniversary last year, luxury watch retailer The Hour Glass commissioned a series of limited-edition commemorative watches with several brands, including Nomos Glashütte, Longines and Tag Heuer.
Independent watchmaker and long-time partner MB&F also joined in the festivities with a special piece announced last December. The avant-garde brand, known for its futuristic-looking watches, created 10 pieces of its new Legacy Machine (LM) Thunderdome in tantalum, with five bearing an aventurine dial and the others, a dark blue guilloched dial.
The regular LM Thunderdome, on the other hand, is crafted out of platinum 950 with a light blue guilloched dial, and there are only 33 pieces available.
To understand how this collaborative timepiece came about, one has to understand the relationship between MB&F founder Maximilian Büsser and The Hour Glass group managing director Michael Tay, who first met in 1998 when Büsser was still managing director of Harry Winston Rare Timepieces—and MB&F was then nothing but an idea waiting to hatch in Büsser's head.
"It's one of those rare relationships in my life where what started as a professional partnership has, over the past two decades, transformed into a lifelong friendship," Tay remarked. When Büsser started MB&F in 2005, Tay was one of his most fervent supporters from the very beginning. And he showed his support in the best way possible—The Hour Glass became one of only six luxury watch retailers in the world to sell the watches of MB&F, which was then an unknown, untested and independent watch start-up.
"The early days of MB&F were a personal and professional challenge, the likes of which I'd never faced before. If not for Michael and his belief in this crazy dream of mine, it's possible that Horological Machine No 1 might never have existed," said Büsser of his first watch release. Fifteen years on, MB&F is a thriving independent watchmaking company, whose machines—as its tickers are affectionately called—are highly prized and sought after. "I value Max because he's one of the few visionaries in the universe of contemporary horology and—of more significance to me—is both reliable and consistent in his approach to his brand and business," Tay said.
SUM OF ALL PARTS
Each MB&F machine is a collaborative effort with experts and specialists in various fields. In the case of the LM Thunderdome, the two headlining acts are watchmaker extraordinaires, Eric Coudray and Kari Voutilainen. Büsser said, "One of the many things that makes me incredibly happy about this piece is that we got to bring together two people I adore in the industry, who are incredibly talented, have completely different styles and personalities, and have never had the chance to work with each other." Tay concurred: "We're extremely proud to have this opportunity to launch this commemorative edition with MB&F. This project was first discussed with both Max and Eric as far back as 2012, and it's taken us the better part of seven years to see it realised. It's definitely one for the history books."
CRAZY AND CINEMATIC
MB&F's initial brief to Coudray, the creative mastermind behind Jaeger-LeCoultre's iconic first‑generation Gyrotourbillon, was to "make the craziest, most cinematic three-axis tourbillon ever". Looking at the LM Thunderdome, one can safely say the master watchmaker met the brief—and possibly went above and beyond.
His creation, the brand-new TriAx mechanism, featured a three-axis, two-cage configuration that showcased the beating escapement clearly. Typically, multi-axis systems would have one cage for every rotational axis, which made Coudray's unconventional and somewhat logic-defying. He also endowed the TriAx mechanism with a Potter escapement. Such a system is rarely used these days as most watchmakers favour the more commonly produced mobile escape wheels over the fixed one in a Potter escapement.
"It's one of those rare relationships in my life where what started as a professional partnership has, over the past two decades, transformed into a lifelong friendship"
—Michael Tay, The Hour Glass group managing director
But the fixed escape wheel allows for higher rotational speeds in such a mechanism. In this case, the innermost cage completes one turn in 8sec, the intermediate one rotates once every 12sec, and the outermost makes one full rotation every 20sec. This gives the LM Thunderdome the fastest combined rotation among multi-axis regulating mechanisms. From a horological perspective, the watch is highly precise and accurate. But from an aesthetic point of view, the busy whirling and rotation of the TriAx mechanism makes for a visual spectacle that will attract the attention of everyone—horophiles and otherwise.
(Related: The Hour Glass Celebrates Its 40th Anniversary By Commissioning Artists Such As Daniel Arsham, Marc Newson And More)
While Coudray worked on the TriAx mechanism and conceived the accompanying movement design, Voutilainen was the one who materialised the entire engine—with his typical aesthetics, at that. The manual‑winding, triple-barrel movement comes with smoothly rounded bridges, sharp hand-bevelled internal angles and mirrored curves—finishing details synonymous with Voutilainen's workshop. Also of particular mention is the use of Voutilainen's proprietary style of finishing on the ratchet wheels, which gives a wavy shimmer to the surface. This technique is a highly guarded trade secret never before used in movements made for other brands.
The special edition of the Legacy Machine Thunderdome is more than just a commemorative timepiece. It is symbolic of the ties—both professional and personal—between Büsser and Tay, and between MB&F and The Hour Glass. In any business, it is this close-knit relationship that matters more than anything else.
Watch MB&F founder Maximillian Büsser tell you the story behind the Legacy Machine Thunderdome.