Why Luxury Watchmakers Copy Design Ideas From Each Other All The Time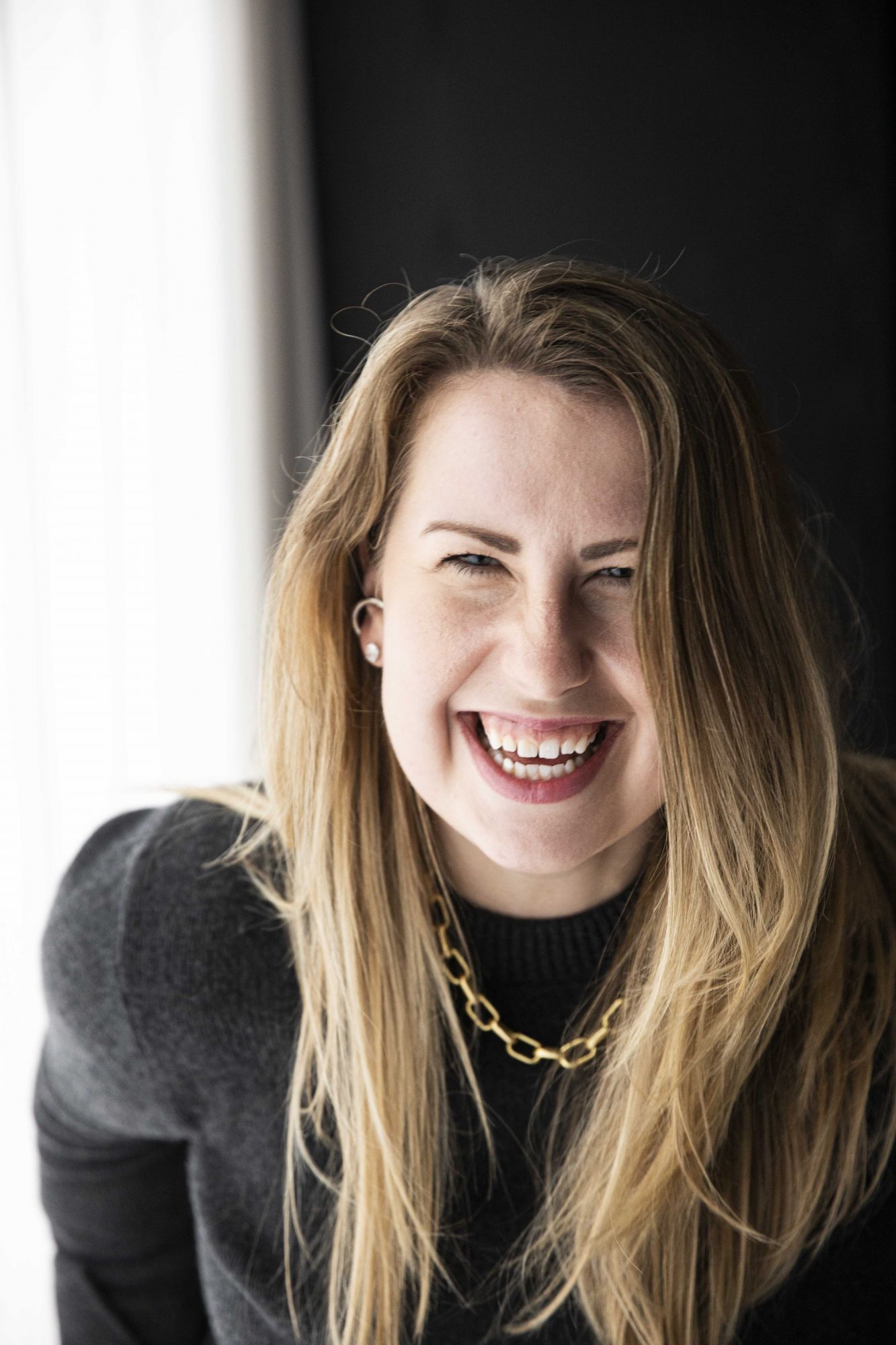 By Annie Darling
November 15, 2020
The deeper you dive into the watch industry, the clearer it is that brands steal ideas from one another
It amazes me how much I don't know about watches, despite being surrounded by high-end timepieces. I've written about this industry, almost exclusively, for several years and yet I know zip, zilch, nada in comparison to brand specialists who have seemingly endless, encyclopaedic knowledge.
"Did you know that Casio tests the shock resistance of G-Shock watches by throwing them out a window? Or that the most expensive wristwatch ever sold went for US$31 million? Or that Patek Philippe's calibres contain 1,728 parts?"
The pros know an obscene amount of trivia, constantly reminding me I have a long way to go before I can truly call myself a "watch expert".
This is why, when a friend of mine who has worked for Swiss watchmakers for decades told me he'd discovered something surprising, my interest was piqued. "Check this out," he told me over drinks, as he pulled up an auction house's website on his phone. It showed a 'Serpenti' model in yellow gold—it looked like a vintage Bulgari wristwatch. Launched in 1948, Bulgari's Serpenti watch collection is defined by a coiled snake-inspired bracelet that is designed using long bands of gold or steel wrapped around a flexible tube. The specific goldsmithing technique is called Tubogas. This easily recognisable style has become synonymous with the Italian house and has been worn by countless trendsetters, including Elizabeth Taylor and Naomi Campbell.
The timepiece being auctioned, however, had a different name etched onto its moss-green dial: Baume & Mercier, circa 1960. I had no idea Baume & Mercier designed Tubogas-style watches, let alone at the same time Bulgari's Serpenti collection would have really taken off. My friend showed me another model that looked strikingly similar by Jaeger-LeCoultre, circa 1980.
And not long afterwards, I came across a yellow gold Piaget timepiece, circa 1970, with a lapis-set dial at Hong Kong's Extraordinary Women, Extraordinary Timepieces exhibition. I couldn't help but notice its likeness to the previous two, although this watch was held together by yellow gold strands that coiled around an oval-shaped dial, rather than a single bracelet. The snake motif wouldn't be so obvious if it weren't for the barely-there tip of the tail, which loops around the wrist.
"The majority of people who create in this industry live here, in Switzerland, surrounded by the same environment and the same inspirations," says Edouard Meylan, CEO of H Moser & Cie. "It's fair to say we're similar in a lot of ways and that we probably have similar ideas at the same time." The single-link integrated bracelet, which seamlessly blends into a watch's case, was first designed for Audemars Piguet's 1972 Royal Oak and Patek Philippe's 1976 Nautilus. It's recently enjoyed a resurgence thanks to H Moser, Chopard and Richard Mille, to name a few.
(Related: How Luxury Watch Brands Are Outdoing Each Other With Innovative Integrated Bracelets)
The Royal Oak's octagonal bezel, complete with exposed mounting screws and razor-sharp lines, has also been adopted by numerous watchmakers since its release last century. And ceramic, which was first used extensively by IWC Schaffhausen for its 1986 Da Vinci Perpetual Calendar Moonphase, has been championed by Chanel for its iconic J12 line. Ceramic is now a fundamental material used by Rolex, Omega and Hublot, among others.
H Moser has always thought outside the box, and once even went so far as to launch a timepiece covered in moss, mini echeveria, cress, spiderwort and onion sets, all of which needed to be watered twice per day. The dial was set with stone and lichen from the Swiss Alps, and the rubber strap had a cloth-like cover with grass growing out of it. That being said, Meylan admits that it's a constant struggle to stand out from the crowd. "It's difficult to create something that's unique after centuries of innovation. How different can you be when you're designing a round watch with an automatic movement and three hands?"
Audemars Piguet CEO François-Henry Bennahmias was born in Paris and says broadening a brand's horizons past Switzerland's borders is key to being inspired. "I always say that if our founders, Jules Audemars and Edward Piguet, were 25 years old in today's world, they wouldn't live in Switzerland. They would be visiting places across the globe. They'd be travelling in the ultimate quest for incredible new watches. There would never be that notion of: 'We can relax now, because we're good enough.'" The fact that Audemars remains independent and family-owned pushes the brand forward, he says. "We have innovation in our blood. That's what we work towards every single day. We want to make a difference and carve out our own path."
When asked how Audemars stops copycats, Bennahmias jokes: "We kill people!" The watchmaker was awarded US$9.8 million in damages in a recent US court case after a judge ruled that the trademark rights of its Royal Oak model had been infringed by an imitator. "We have a lot of people looking around to see what's going on elsewhere," says Bennahmias, so that if another watchmaker tries to replicate his brand's watches, "We come after them as hard as we can."
But this isn't just a problem for watchmakers, he adds. "Take fashion, for example. A certain colour becomes popular and everyone starts to use it. We're obviously one of our industry's most iconic designers, so people look at us very carefully each and every day to see what we're doing."
Michel Navas, co-founder of La Fabrique du Temps, agrees. Louis Vuitton acquired his company in 2012, and Navas is widely credited for the fashion house being awarded the Geneva Seal. Also known as Poinçon de Genève, the certification was established in 1886 as a prized hallmark for high-end timepieces. "People lack imagination, so they're always on the lookout for what their competition is doing," he tells me. Over a decade ago, Navas launched Louis Vuitton's Spin Time watch, which uses 12 rotating cubes to display the hours—a movement made possible thanks to an exclusive calibre, LV88, manufactured by his team. "Lots of brands have tried to do the same thing," he says, "but customers can't be fooled. They notice it."
Stefan Ihnen, associate director of technics, research and development at IWC Schaffhausen, says that although some companies knowingly copy their competition, "Most of the time brands are working on the same topics without being aware of it." And it doesn't help that watchmakers are traditionalists at heart, which is further encouraged by today's increased interest in vintage watches, including the 1917 Cartier Tank and 1963 Rolex Daytona. "The underlying technology used to build mechanical timepieces has been around for several hundred years," says Ihnen. "Even when you think about new complications, it's astonishing how many times you come across archive documents that are centuries old, which show somebody already thought of building them back then."
And headhunting has only exacerbated watchmakers' tendency to repeat their own design history. "Brands like to hire employees who have experience with their competition, because it helps brands evolve," says Mathias Buttet, Hublot's research and development director. For example, the Royal Oak was designed by Gérald Genta, who would go on to design Patek Philippe's Nautilus, and revamp Omega's Constellation and several other watch models. Designers will jump from one brand to another and take their design fetishes with them.
"It's natural that trends will arise, and different brands will try to follow them," says Raynald Aeschlimann, president and CEO of Omega, adding that it's important that watchmakers have their own unique history. "Nobody else has a story like ours," he says of Omega. "We were the first watch worn on the moon. We are the official timekeeper of the Olympic Games. We are the watch worn by James Bond."
(Related: US President-Elect Joe Biden is a Huge Fan of Omega Watches)
Brands also need to offer something that's impossible to replicate. For Aeschlimann, that includes Omega's antimagnetic movements, its Master Chronometer Precision certification, which guarantees that its timepieces meet certain precision standards, and its unique 18-karat gold alloys, including Omega Moonshine, which is slightly paler than traditional yellow gold. IWC Schaffhausen has also developed its own alloy, Ceratanium, which the brand claims is as light and tough as titanium and as scratch-resistant as ceramic. And Hublot has created patented alloys including Hublonium (magnesium and aluminium), King Gold (gold and platinum) and Magic Gold. This last material—a fusion of 24-karat gold and ceramic—is virtually scratch-proof.
"At Hublot, we have a philosophy: 'Be the first, be unique, be different,'" says Buttet. "I follow these values on a daily basis. For example, if we're developing a new design but we're not the first to do it, we stop development of that watch. I think that in life there are people who decide what path they want to take. There are the very few who do something different, and then others who follow."
I hadn't previously given much thought to the recurring design features that have been used time and time again by different watchmakers, but it seems that this copycat culture has gone on, unchecked, for decades. Will watchmakers continue to take design cues from other watchmakers? On behalf of collectors everywhere: let's hope not.