Jewels & Time 2020: 4 Homegrown Jewellers Share Their Proudest Moments Of The Year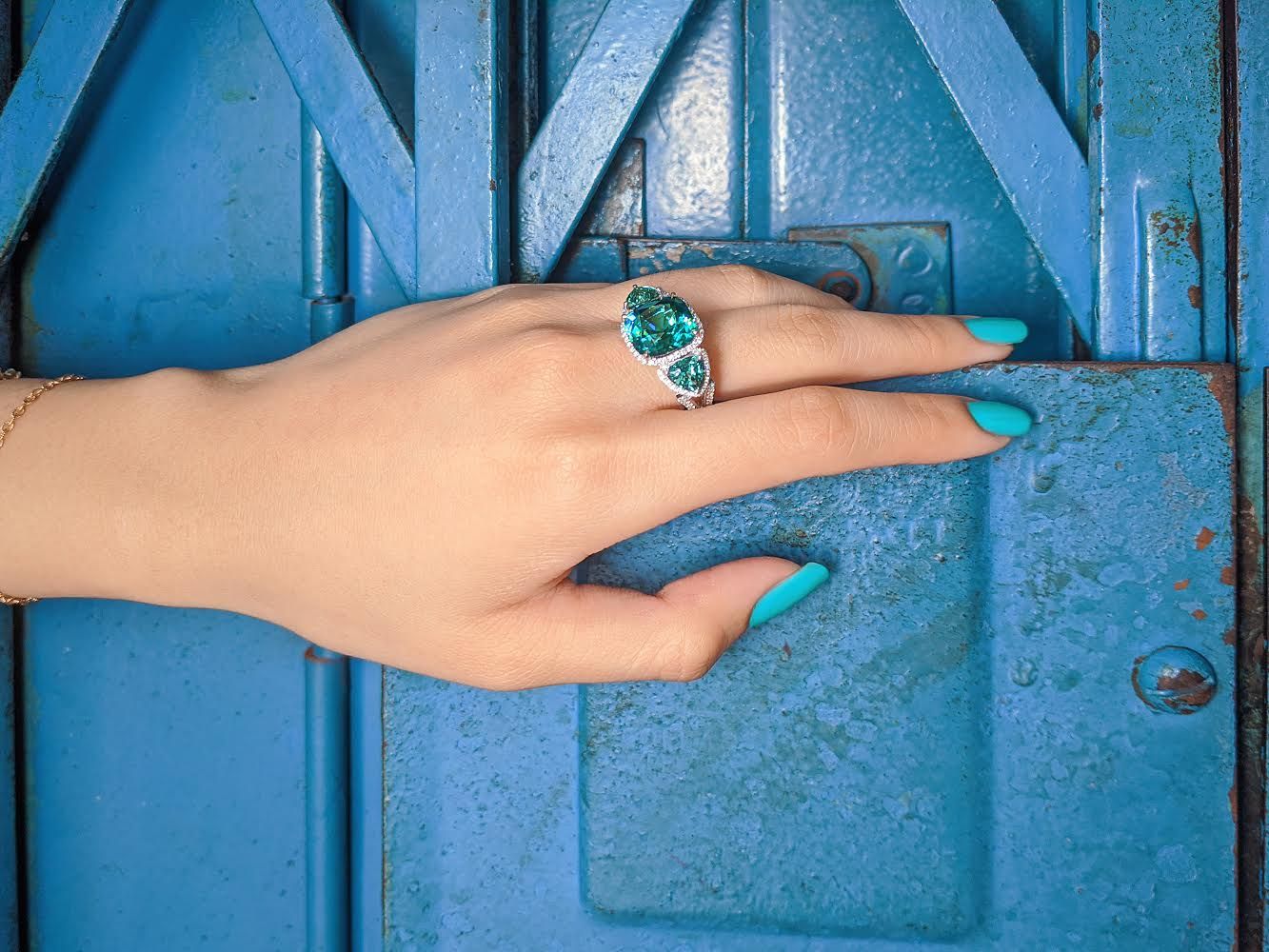 Think there can't be anything good to come from the pandemic? These four Singapore jewellers tell us that there definitely is
It's been a challenging year for everyone, to say the least. Just about every industry and type of business has been affected in one way or another by the Covid-19 pandemic—some bearing the brunt of the impact, while others unexpectedly see unprecedented profits.
Retail is, of course, one of the most hard-hit sectors of the economy, with luxury brands facing unique challenges in terms of the mode of retailing, among other difficulties. Jewellery retail is particularly affected by this, since, well, very few people are likely to buy big-ticket items without having looked at it or reviewing the gemstones in person.
How have homegrown jewellers dealt with this? Here, four local brands, all of whom have established their own niche over the years, share with us their experiences and unexpected successes through the ongoing pandemic, as well as the moments they truly cherish.
1/4 Madly
"Madly is known for our coloured gems—each is one-of-a-kind and that's why we always insist on having our clients see them in person, against their skin. But with the circuit breaker, we had to pivot, relying more heavily on our designs to breathe life into the gems that could only be presented to clients via phone screens. But it worked! I dare say our pieces have become more adventurous when the designers have the space and freedom to let their imagination run wild.
We launched Madly Ready, our new line that's made for gifting. So many clients wanted meaningful pieces to give to their loved ones in these trying times and during the lull, we finally had the time and space to dream up these fun talismans!
There's always a silver lining to every dark cloud—periods like the circuit breaker are the times to rest, recharge and regroup. As much as we put in our 100 per cent for the sprint, we need to know where we are and where we're heading. Nothing makes me more proud than to know that I have a dedicated team that's invested in Madly's success—that's our most valuable asset."
— Maddy Barber, founder of Madly
2/4 Simone Jewels
"Our business model is very different from most jewellery brands in Singapore—we are by-appointment-only. The pandemic has definitely made us push beyond our boundaries. Being able to transform quickly saved us. In general, our customers have been supporting us virtually and in person throughout, and we are very thankful for this blessing. Everything else was not significantly affected.
We've also just begun our presence in Harrods London. Growing internationally is challenging without being there physically. But thanks to the various digital technologies available, managing and communicating from any part of the world has become much easier than in the past. Business in general is back to full swing now.
We were very surprised that during the circuit breaker period, we sold many pieces virtually. This is quite unconventional as most like to try and see the piece in person before committing. Our team became more resourceful and creative, resulting in a new way to showcase jewellery and provide consultations without being physically present.
My grandmother's invaluable advice definitely helped me stay strong during this period. She said, 'Be the master of your opportunities and not a slave to your challenges.' As for my proudest moment, it's a dream come true for us to get into Harrods and especially during these challenging times. It helps us take that big leap from a being a small brand towards being recognised worldwide."
— Simone Ng, founder and creative director of Simone Jewels
3/4 State Property
"In the early stages of the pandemic, demand was close to zero. But now that people have found their footing and accepted this to be the norm for a while, we're happy to see the demand for jewellery start to return. The pandemic has also accelerated our clientele's acceptance of online shopping. Now, we have clients who shop with us via WhatsApp or Instagram without ever meeting us. We were lucky because we've always been on Instagram and had built up a following over the years. And it was through social media that we were able to continue to engage our clientele. We're glad to see the modernisation of older businesses, as it will help strengthen and progress the jewellery scene here.
We've been improving our work processes over the past few years, moving them to be more cloud-based so as to allow flexible working arrangements for our team. Little did we know this would come in handy in 2020.
While I consider that a stroke of good luck, I think the main lesson here is to keep nimble. State Property is young. This pandemic is but one of many challenges we will have to overcome in the years to come and as much as we can plan or predict, there will be something that will take us by surprise. Being able to roll with the punches will make all the difference. And this is something that we will take note of as we grow the business. As for our proudest achievement this year, I think simply getting through it would be a pretty good result."
—Afzal Imram, co-founder of State Property
4/4 Caratell
"We were hit by Sars previously and had gone through many challenges then—that prepared us mentally in terms of facing the current pandemic. We already have our e-commerce business going, but during the circuit breaker, we took the opportunity to revamp our website, update our collections, as well as keep up with our presence on social media. Surprisingly, we've gotten more responses than before, with more people reaching out to us for bespoke pieces.
While the pandemic did have some impact on gemstone-sourcing, we were not affected in terms of fabrication since we had our own line of production in Singapore. Our theme for this year is wearable pieces, which is timely and helped business.
Business aside, we are proud to be able to do our little part for society during the circuit breaker period. We gathered members of our trade and clients to donate and deliver fruits to migrant worker dormitories through the Apple from Our Hearts initiative organised by myself, alongside YMCA, Hope Initiative Alliance, Agape and Enabling Village. We also sent food to the less fortunate from house to house and got to understand how the pandemic has affected them. In fact, by doing that, we realised how fortunate we are. We have learnt to stay positive, as well as how to plan ahead, motivate our staff and stay strong as a team."
—Michael Koh, founder of Caratell
The annual Tatler 10 Singapore's Best Jewellers initiative is on hiatus this year due to the pandemic. Given the current situation, it'd be hard and unfair to judge the talented crop of jewellers in Singapore. The list will be back next year.