9 Asian Luxury Watch and Jewellery Brand Ambassadors to Note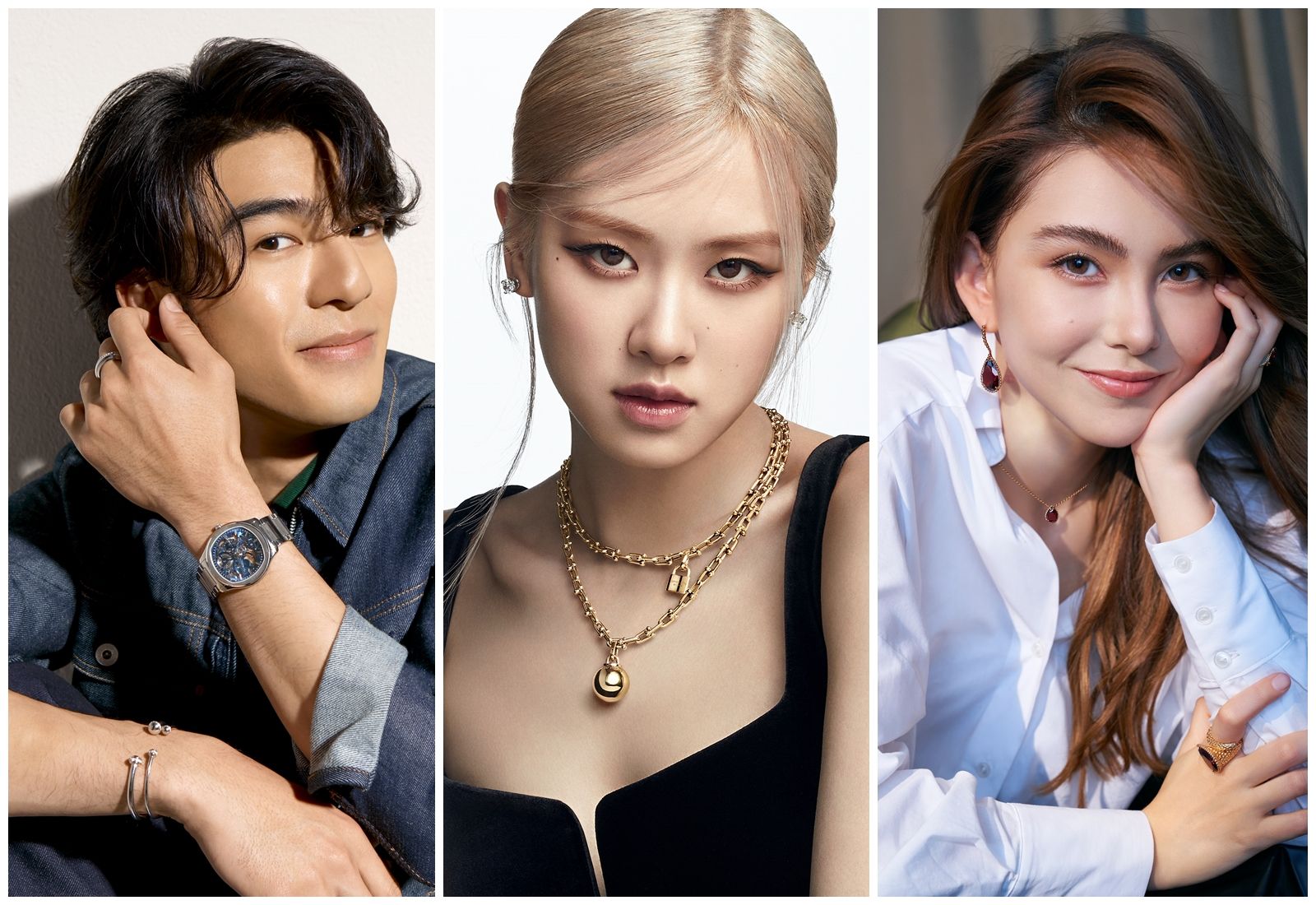 By Lulu Tsai
June 15, 2021
As the generational shift occurs, more international watch and jewellery houses are beginning to sign popular Asian celebrities as brand ambassadors to appeal to younger, Asian audiences
Luxury watches and jewellery have long been established as collectors' items of choice for those with a discerning eye. However, as the upcoming generational shift occurs, brands increasingly need to appeal to younger audiences in order to ensure long-term survival. They need to change how their items are perceived—from precious items locked away in safes to versatile pieces suitable for everyday wear. As the luxury market in Asia grows at a faster rate, brands also desire more than ever to connect with and appeal to Asian consumers—a trend reflected in the increasing number of international brands that have begun inviting Asian celebrities to serve as brand ambassadors. Here are nine Asian celebrities at the forefront of this industry shift.
Related: BTS Joins Louis Vuitton as its Newest Brand Ambassadors
1/9 Blackpink's Rosé with Tiffany
International superstar and member of Korean girl group Blackpink, Rosé, who released her debut album -R- in March this year, is a fashion icon in her own right—so it came as no surprise when Tiffany announced that Rosé would be the luxury jewellery house's global brand ambassador, fronting its 2021 Tiffany Hardwear campaign. The collection, inspired by the edge and energy of New York City, is no doubt the perfect fit for the singer, who has professed her love for the city that never sleeps.
Related: Exclusive: Blackpink's Rosé on What it's Like to Be Tiffany & Co's New Global Ambassador
2/9 Edward Chen with Piaget
Though not yet a veteran in the acting industry, Edward Chen, who made his debut in 2017, is beloved by fans and audiences alike for his natural talent and innate charisma. Chen, who rose to fame for his role in the film Your Name Engraved Herein, was chosen as Swiss jeweller and watchmaker Piaget's friend of the brand this April for his refreshing energy, which echoes the spirit of positivity that lies at the heart of the brand.
3/9 Hannah Quinlivan with Boucheron
From fashion designer to actress to model, Hannah Quinlivan has never had any qualms about adapting to play different roles in her life—this fearless attitude and spirit of freedom made her a perfect fit for French jewellery house Boucheron, which announced her as brand ambassador in 2020.
4/9 Koki with Bulgari
Japanese model Mitsuki Kimura, better known mononymously as Koki, was announced as the brand ambassador for Bulgari in 2018. Koki, the daughter of Japanese actor Takuya Kimura, is the Italian jewellery house's youngest ambassador to date, as well as its first Japanese ambassador.
5/9 Blackpink's Lisa with Bulgari
Lisa, a member of top Korean girl group Blackpink, is instantly recognisable for her striking features and energetic dance moves. The rapper and singer, who has over 53 million followers on Instagram and recently starred as a dance mentor on the popular reality programme Youth With You, became the new face of luxury jewellery house Bulgari in 2020. She was chosen for her bold performances and modern sense of style, which matched the identity of the brand.
Related: Lisa of Blackpink to Make Highly-Anticipated Solo Debut in June 2021
6/9 Dilraba Dilmurat with Mikimoto
In 2018, Japanese pearl brand Mikimoto signed Chinese actress Dilraba Dilmurat as its brand ambassador for Asia. Dilraba, whose positive personality embodies Mikimoto's image of dedication and commitment in the pursuit of perfection, was also named as ambassador for the brand in 2019.
7/9 Li Yifeng with Panerai
Chinese actor and singer Li Yifeng rose to fame after participating in the 2007 My Hero contest. Although Li has gradually shifted his focus from singing to acting, he remains a popular figure in the Chinese entertainment scene, and has landed multiple entries on the Forbes China Celebrity List over the years. Li's independent personality, as well as his unrestrained and dedicated spirit, led luxury watchmaker Panerai to sign him as its brand ambassador for 2021.
8/9 Zhou Dongyu with Omega
Since her outstanding 2010 debut in Zhang Yimou's film Under the Hawthorn Tree, Zhou Dongyu has gone from strength to strength, even winning the Best Actress accolade at the 53rd Golden Horse Awards for her performance in Soul Mate. Hardworking, gracious and original, Zhou represents Omega's spirit of reinvention and commitment to excellence.
9/9 Song Hye Kyo with Chaumet
Known across Asia for her work in Descendants of the Sun, Korean actress Song Hye Kyo personifies femininity, elegance, and conviction. For her fearlessness and inimitable style reminiscent of Chaumet's first muse, Empress Joséphine, Song was invited to be the jewellery house's brand ambassador for 2021.
This story was translated and edited by Claire Teo.