Glow Recipe in Singapore: The Founders Reveal How To Achieve Glass Skin and More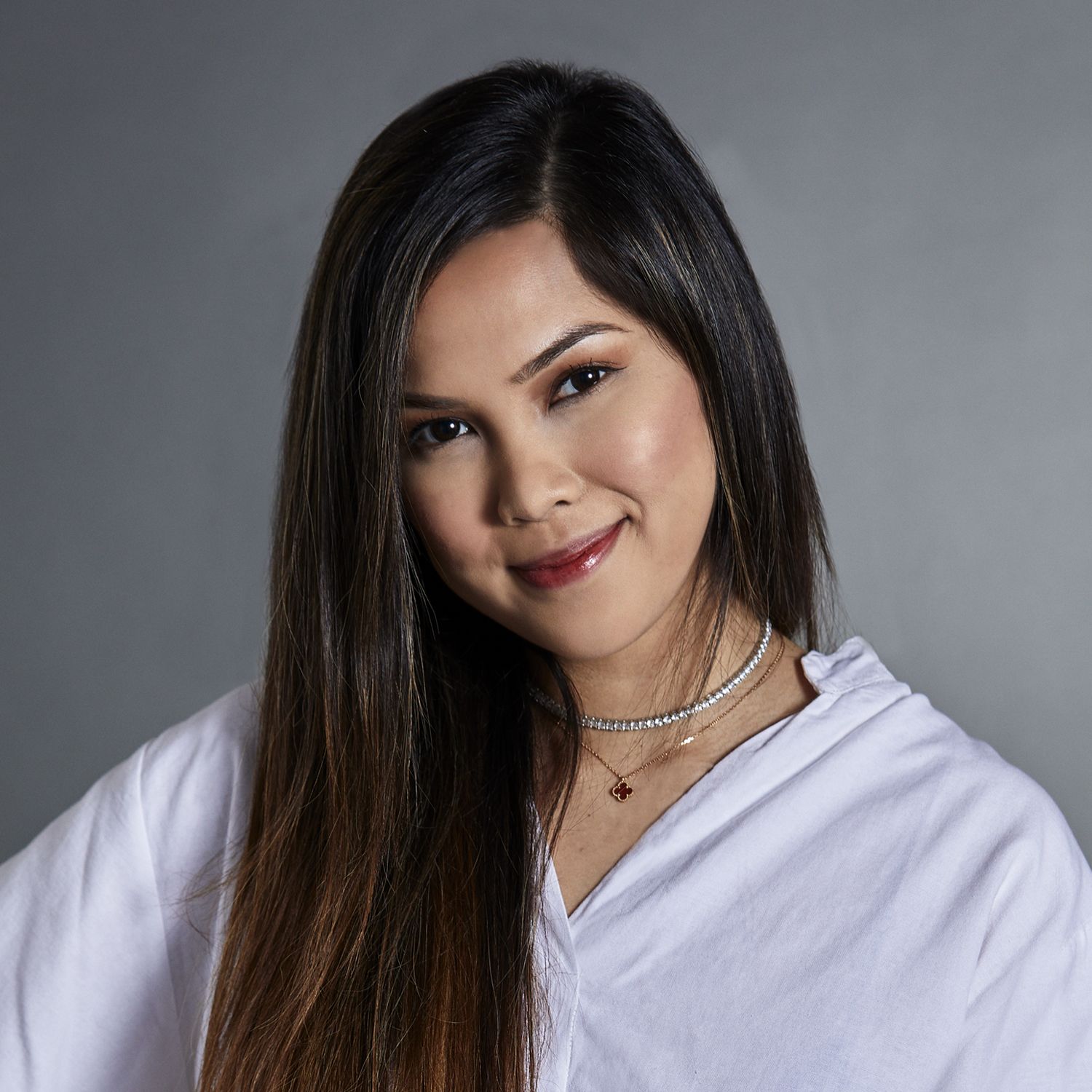 By Andrea Saadan
October 29, 2020
Their Watermelon Glow sleeping mask is said to be a K-beauty facial in a glass jar. What's the secret behind this cult beauty brand's success? We speak to Sarah Lee and Christine Chang, the co-founders of Glow Recipe, to find out why they chose to make their Asian debut in Singapore and more
Pastel hues and fruity names—these are the things that first come to mind when Glow Recipe is mentioned. The cult beauty brand, which shot to fame with its best-selling Watermelon Glow range, has finally arrived on our shores.
As a superfan of the brand, I jumped at the opportunity to interview the founders via e-mail earlier this month. I've been following the brand since its inception in 2014, when I was still a college student in the US, and was gutted to find out the brand didn't ship internationally and wasn't available via multi-brand retailers when I came home to Singapore. Thankfully, they started shipping worldwide—but things are even easier today, with Glow Recipe officially available at Sephora here.
Sarah Lee and Christine Chang, the Korean-American co-founders and CEOs of Glow Recipe, have come a long way. The two friends, who have over 25 combined years of beauty industry experience in Korea and the US, decided to team up to create something of their own with the sole purpose of educating people on taking care of their skin.
However, OG fans will know that they didn't immediately launch Glow Recipe as their business. What started was a curation of Korean beauty brands on their website, exposing foreign customers like me to the wonders of K-beauty. They introduced cult brands such as Huxley, Make P:rem, J.one and more, in a bid to bring K-beauty to their customers in America. Thanks to them, customers like myself have discovered the importance of double cleansing, incorporating actives in our skincare routine, how to follow the 7-skin moisturising method and more.
(Related: The Best Face Mists To Try In 2020)
It comes as no surprise that the launch of their own brand was highly anticipated and welcomed by longtime followers. When it first launched, the insanely popular Watermelon Glow Sleeping Mask sold out over seven times on both Glow Recipe's website and at Sephora, with a waitlist that exceeded 8,000 people. Fast forward to present day, and the brand has expanded its range to include more fruit products including blueberry, pineapple, papaya, banana, avocado and plum.
It's always a thrilling experience when the brand starts teasing fans about the next fruit product that they're launching. To date, I've tried almost every product (I can't wait to try the Papaya Sorbet Enzyme Cleansing Balm, which is sadly unavailable in Singapore but said to launch soon) and I've had no regrets so far. The founders chose to include fruits in their formulation thanks to their Korean mothers and grandmothers who taught them how to use kitchen ingredients as part of their skincare regime. In fact, the Watermelon Glow Sleeping Mask was inspired by Lee and Chang's grandmothers, who would rub cold watermelon rinds on their backs to soothe heat rash during hot summers in Korea.
Read on to find out more on tips to achieving glass skin (just like theirs) and what's next for the brand:
You've come a long way since the inception of the brand. What started as an e-commerce site that curated K-beauty brands has now become a platform for your very own skincare line. What inspired you to make this bold change?
Sarah Lee (SL) As global marketers, and having travelled to Korea multiple times annually, we were always astounded by the amazing innovations in Korean beauty but found that many Korean companies lacked the expertise to take their domestic success to global. And herein was the white space: the absence of a stakeholder who had the ability to identify, market, and nurtures Korean products and brands with the potential to become key players, and make them relevant and appealing to American consumers.
Since launching Glow Recipe at the end of 2014, we've built a strong community through our curations and skincare education. Glow Recipe Skincare was born three years ago as we wanted to combine the latest technologies from Korea with an easy, sensorial, results-driven approach. We've been beyond humbled by the response and with the growth and momentum of Glow Recipe Skincare since its inception.
The watermelon range is said to be your bestselling line. What are your favourites from this range and why?
SL Our watermelon products hold a special place in our hearts because the idea of our OG Watermelon Glow Sleeping Mask comes from our Korean heritage. Our grandmothers would rub cold watermelon rinds on our backs to soothe heat rash during hot summers in Korea. This inspired us to bring watermelon to the forefront of a product, which hadn't been done before. We were able to show the beauty community how powerful watermelon is as an ingredient and expand the range using this superfruit.
Aside from our sleeping mask, my other watermelon favourites would have to be the Watermelon Glow PHA+BHA Pore-Tight Toner and the Watermelon Glow Ultra Fine Mist. I love the Watermelon Toner because we were inspired by a Korean Aqua-Peel Facial and were able to combine pore-refining BHA+PHA with hydrating Hyaluronic Acid in a balanced formula to address multiple concerns at once. It's an amazing first treatment step after cleansing to really set the tone for the rest of your routine. A makeup artist and skincare fanatic favourite is the Watermelon Glow Ultra Fine Mist because it's so great at refreshing your skin and makeup with juicy ingredients like watermelon extract, hyaluronic acid, and more.
The Watermelon Glow Ultra Fine Mist is a perfect on-the-go skincare staple, especially for the tropical weather in Singapore!
—Sarah Lee, co-founder and co-CEO of Glow Recipe
Why did you choose to use fruit extracts in your skincare products and how do you stay creative when it comes to new formulations, product design, and type of fruit to use?
Christine Chang (CC) Fruits have always been an important part of our beauty rituals growing up and we were influenced by our mothers and grandmothers who would incorporate ingredients from the kitchen in DIY home recipes. Watermelon, in particular, was something that we both experienced with our grandmothers who would rub the chilled rind on heat rashes to soothe the skin in the summer months. We wanted to leverage the soothing and anti-inflammatory benefits of watermelon for our first product but also infuse the formula with AHAs, to provide the effects of a K-beauty facial in a jar.
We also have a strategy where we hero a synergistic fruit and active pairing in each product, such as watermelon combined with AHAs, avocado with encapsulated retinol, so that we're able to provide in-depth education on key ingredients and their effect on the skin.
Which products would you recommend for your fans in Singapore, taking into consideration that the weather is constantly hot and humid here?
CC Our community is always excited every time we launch something new and we're so honoured to have such a loving community in Singapore. Even though Singapore has a more humid, hotter climate, all our products are still extremely lightweight in texture making the line great for all skin types. Our Watermelon Glow Sleeping Mask is definitely one of our most popular products from the inception of Glow Recipe, and we were humbled to see it sell out multiple times and garner a long waitlist after launch.
Our customers love that it packs hydrating and gentle exfoliating benefits into one treatment for a post-facial result, as well as the sensorial, gel texture that makes application fun and enjoyable. Our Avocado Melt Retinol Eye Sleeping Mask introduces a powerful ingredient like retinol, in an approachable, gentle way with the encapsulated form. It has become one of our core products due to the amazing reviews and feedback on how it has helped customers treat their milia while brightening and firming the eye area. A recent launch from 2020 that has quickly become a top pick is our Watermelon Glow PHA+BHA Pore-Tight Toner. Inspired by the K-Beauty Aqua Peel Facial, we created a treatment that both refines pores while hydrating the skin so that customers could enjoy multiple skin benefits from the start of the routine, instead of using toners as an astringent cleansing step.
It's been said that going make-up free doesn't necessarily mean our skin is less congested. What are some fuss-free ways to take care of your skin as we're staying home more often?
SL Regardless of whether you wear makeup or not, it's always important to make sure that your skin is clean, hydrated and protected. Even if you're not outdoors, SPF is so important to wear every day! Double cleansing is also a staple method in Korean beauty to ensure that your skin is rid of any dirt, debris, and SPF from the day.
Start with an oil-based cleanser like our Papaya Sorbet Enzyme Cleansing Balm (launching soon in Singapore!) and then follow with our Blueberry Bounce Gentle Cleanser for a deep, thorough clean without stripping the skin of moisture. Hydration is also a cornerstone in Korean beauty so be sure to hydrate your skin with a lightweight moisturizer during the day like our Pink Juice Moisturizer, which is packed with 90 per cent watermelon. Being inside means you have your air conditioner blasting which can dry out your skin. I love keeping a Watermelon Mist nearby as well to continuously hydrate my skin throughout the day and give myself a watermelon pick-me-up!
(Related: From No Makeup to 'Maskne': How Mask-Wearing is Changing Beauty Habits Amid Covid-19)
Glass skin is a state of healthy, glowing-from-within skin that Korean women achieve with consistent hydration and exfoliation.
—Christine Chang, co-founder and co-CEO of Glow Recipe
Having glass skin or a glowy complexion is aspired by many. Can you share your go-to skincare routines (night and day) for our readers?
CC Glass skin, or yuri pibu in Korean, refers to translucent skin that is clear, radiant, poreless and smooth—almost like a pane of glass. Glass skin is a state of healthy, glowing-from-within skin that Korean women achieve with consistent hydration and exfoliation. Smooth skin texture and clarity are essential for a glassy complexion, so regular exfoliation is key. Vitamin C is a holy grail ingredient when it comes to glass skin and I love incorporating it into my daily skincare routine.
In the morning, I like to keep it simple and cleanse with the Blueberry Bounce Gentle Cleanser, followed by the Watermelon Toner to prep my skin for the day. Next, I'd use our Pineapple-C Bright Serum, which is a glass skin powerhouse that contains three potent forms of antioxidant-rich Vitamin C and 22 per cent Pineapple Juice. Pineapple is actually a naturally potent source of Vitamin C, while containing bromelain enzymes that help brighten, smooth, and hydrate skin. For a daytime moisturiser, I use Pink Juice with an extra spritz of Watermelon Mist to start my day before sealing it in with SPF.
For the night time, I like adding our Avocado Retinol Eye Cream to the lineup for treating my under eye area overnight. The formula allows retinol to gently absorb into the skin over time which makes it a great starter retinol for anyone. After my Pineapple Serum, I use a thicker, yet lightweight moisturiser like our Banana Souffle Moisture Cream to give my skin a soothing reset for the day ahead. Depending on how my skin is feeling, I may use either the Watermelon Sleeping Mask or Avocado Retinol Sleeping Mask to seal it all in for the night!
Finally, thank you for finally arriving here! What inspired you to make your debut in Singapore and what's next for Glow Recipe?
SL Our mission at Glow Recipe has always been to make skincare effective, easy and fun—it shouldn't have to be a chore but one of the most enjoyable self-care moments of your day. We were passionate about pairing superfruits with effective ingredients and sensorial textures, and at launch, the reactions from everyone truly validated our purpose and formulation philosophy.
Our headquarters are based in New York and we have Glow Recipe labs in Korea and the US. When we launched Glow Recipe, our goal was to bridge the gap between Korean beauty brands and consumers in the US. Since then, we've naturally been able to work with amazing retail partners both in the US and internationally. We are currently distributed in the US and Canada, Germany, Australia and New Zealand, and the UK, and are extremely excited to tap into the Asian market starting with Singapore. We can't wait for our brand and story to resonate with the Asian consumer and we can't wait to keep growing and spreading the glow.
CC We are so excited about what's coming next for our business. We are always looking for the next superfruit ingredient and product, as well as finding more ways to expand our business so that more customers are able to enjoy Glow Recipe.
Glow Recipe is now available at Sephora. Scroll through the gallery below for a closer look at their products: