Football Fever: Playing Ball With Hublot's First Ever Smartwatch
Watches
Hublot's Big Bang Referee 2018 Fifa World Cup Russia smartwatch may have been created especially for football fanatics, but it is also changing the entire smartwatch ball game.
Hublot loves football—the tagline was emblazoned everywhere at the Baselworld 2018 watch fair, and we bet that you will be seeing it even more often if you have even the slightest interest in football. After all, Hublot is a branded licensee for the 2018 Fifa World Cup, an event no football fan would dream of missing. Hublot Loves Football is the Swiss watchmaking brand's catchy tagline for any of its football-related campaigns, and already tells you everything you need to know about why Hublot has invested so heavily into the sport. Except that it doesn't. As with any partnerships, Hublot's link with the world of football is very much a calculated business decision—one we suspect will pay off very well for the brand.
(Related: Fever Pitch: Hublot Loves Football)
Why football in the first place? Despite being considered the most popular sport in the world, football was never on the radar of luxury watchmakers before Hublot entered the field. Perhaps it was the lack of focus on the wrists and the hands of the players (as opposed to tennis and golf), or perhaps it was the difficulty of isolating a single ambassador in a team sport, or perhaps it was simply due to the fact that football is known as the common man's sport.
Hublot CEO Ricardo Guadalupe explains, "When we started looking at marketing with [former Hublot CEO] Jean-Claude Biver back in 2004, we asked ourselves which platform we could use where we would be the only watch brand present. Golf was already being used, as was tennis, but we thought football could be an interesting platform for a watch brand."
Going into a sport such as football, which transcends social and national boundaries, also had the added benefit of raising brand awareness for Hublot. "If people recognise Hublot as a watch brand, even if they cannot afford to buy our watches, then that is already a great achievement," says Guadalupe. Aspiration, after all, has always been a valuable currency when developing a brand's identity.
Developing its brand identity is precisely what Hublot is doing by partnering Fifa for the 2018 World Cup in Russia. Hublot has always pegged itself as the watch brand to wear for the bold, unapologetically enthusiastic bon vivants of the world, and nobody is more enthusiastic than a football fan watching a match. With millions of these fans having their eyes glued to a screen, broadcasting the Hublot name on the scoreboard is a very valuable piece of subliminal marketing indeed.
Living Vicariously
Most fans, sadly, won't be able to watch most of the World Cup matches as they play live—time zones, work and life would generally get in the way. After all, there are a total of 64 matches to be played between 32 teams in 12 different venues across Russia—most would be hard-pressed to watch them all, let alone watch them live. But for football fans who derive pleasure from knowing scores in real time, Hublot has proposed that they keep their eyes glued to a different kind of screen—that of the new Big Bang Referee 2018 Fifa World Cup Russia smartwatch. That is right, Hublot has created its first-ever smartwatch in honour of the Fifa World Cup.
The Big Bang Referee watch runs on Google's Wear OS, which is the same as that of the Connected watch from sister LVMH brand Tag Heuer. But there are some differences—for one, you cannot eventually exchange the watch for a mechanical Hublot, as was the original proposition at Tag Heuer. For another, the Big Bang Referee is a whopping 49mm in diameter, significantly larger than the Connected, which is available in 41 or 45mm cases. Fortunately, the titanium case means that the watch is not as heavy as it looks. The larger size has both an aesthetic and functional use. As the name of the watch suggests, the World Cup referees will all be wearing the Big Bang Referee watch during the match, which necessitates easy visibility. Their watches will be connected to goal-line technology, an electronic video assistance system that follows the trajectory of the ball during the game, and determines whether or not it crosses the goal line entirely. This goal‑line technology, we suspect, is the primary reason for the creation of the Big Bang Referee—Guadalupe has mentioned that the creation of the watch was because of a "specific need expressed by Fifa". And this is possibly the only function that Fifa could possibly need from a smartwatch—at least, that we know of.
Of course, it could also be that Fifa simply wished to have a constant presence in the lives of its diehard fans. Another function—indeed, the biggest draw—of the Big Bang Referee watch is the application that was specially developed for the 2018 World Cup, which will announce matches 15min before kick-off, as well as every yellow and red card, and player substitution. The watch will also vibrate and display the word "goal" across the dial instantaneously each time a goal is scored. The dial will also display the match statistics for the duration of each match, including the score, number of cards, names of the goal-scorers, player substitutions, and match time. The primary purpose of the app is to allow diehard World Cup fans the ability to keep up with matches as they happen, whether they are watching a match or going about their daily activities.
This application is also breaking new ground in the watch world, as it involves creating an exclusive consumer experience that is only available to wearers of the Big Bang Referee. With all the chatter surrounding the economy of experiences and maximising consumer interactions, it is significant that Hublot should be the first to directly connect even far-flung customers to a special event happening in real life, using a watch.
Pledging Allegiances
Of course, as with all sports, football also fosters strong team allegiances that fans proudly display in the form of team apparel and merchandise. If you happen to buy the Big Bang Referee, it could become part of your team regalia as well, no matter which country you are rooting for. The watch offers 34 dial options, one for each of the 32 participating countries, as well as two neutral dials should you wish to stay an independent party. It is also possible to change the black straps to one decked out in country colours, thanks to Hublot's patented One Click strap changing system. The customisable aesthetic of the watch is a clever move—let's face it, whoever buys the Big Bang Referee watch is likely not out to buy a Hublot watch as much as a watch that ties them to the World Cup, announcing their allegiances to the football world at large.
The Big Bang Referee is also at an interesting point in the price spectrum. At just CHF4,900, it is Hublot's most accessibly-priced watch, but also the most expensive smartwatch currently available (discounting the diamond-paved Tag Heuer Connected). But despite the hefty price tag (for a smartwatch), we suspect that the Big Bang Referee will prove to be a far greater success than other highly-priced smartwatch predecessors, primarily because its point of differentiation is not the material that it is made of, as with the 18K gold Apple Watch, but its ability to create a rich experience for the wearer. And with only 2,018 watches available, we are certain that it will sell out in short order.
Changing Winds
The fact that the Big Bang Referee exists at all is a conundrum. It means a change in strategy for both Hublot and Biver, the watchmaking visionary at the head of LVMH's watch division and the man responsible for the resurrection of Hublot. He had said in a previous interview that a brand like Hublot would be "forbidden" from ever debuting a smartwatch, by dint of problems with pricing (being too far away from Hublot's entry level) and production. Evidently, those problems are no longer an issue.
The fact that Hublot has overcome these hurdles to actually create the Big Bang Referee 2018 FIFA World Cup Russia watch could be an indication that the smartwatch category is here to stay, and not merely confined to brands in the entry-level segment of the watch market. And given the near-guaranteed success of this entire endeavour, Hublot simply drives home the point that it loves football very much.
(Related: The Real Reason Why Hublot Teamed Up With A Tattoo Artist)
Trending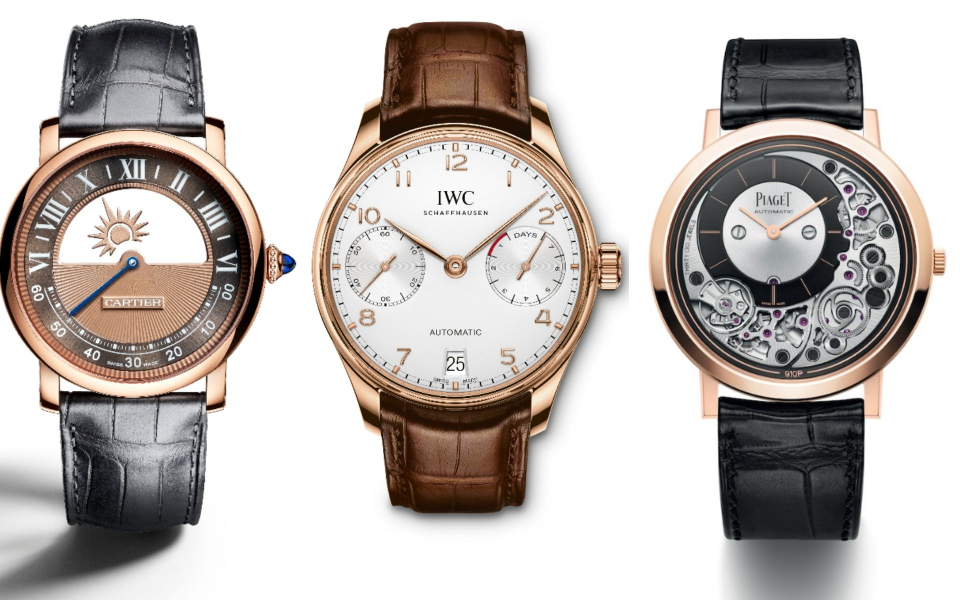 12 Men's Watches For Every Glamorous Occasion
November 10, 2018 | BY Brian Cheong
photo_library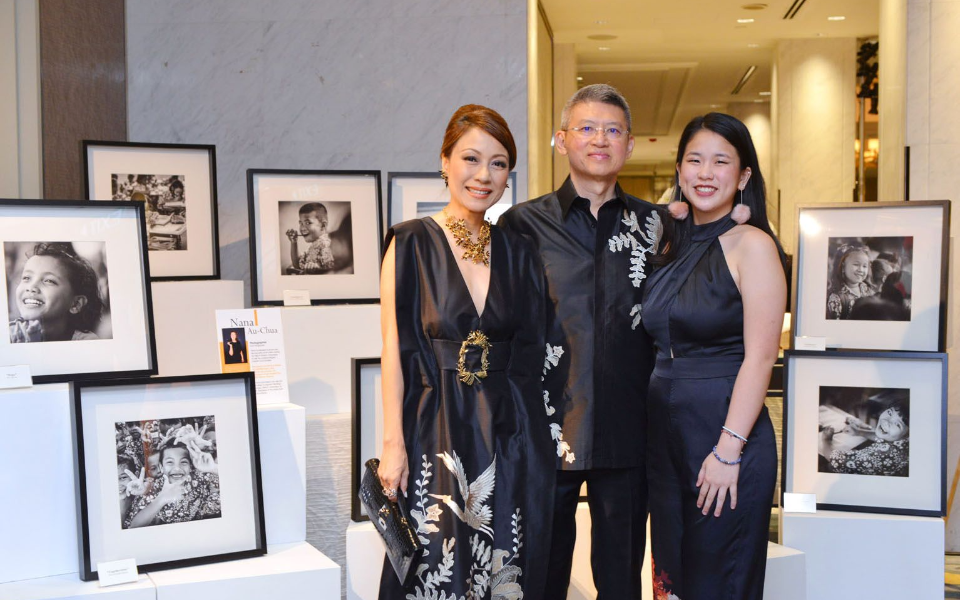 LOAF Gala Dinner 2018
October 30, 2018 | BY Kissa Castañeda
photo_library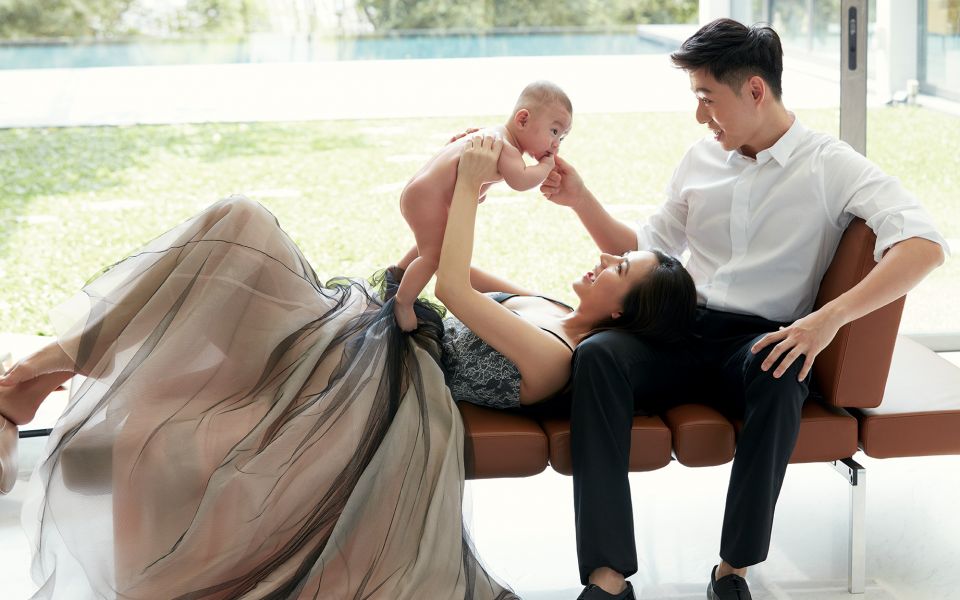 "Instagram, For Me, Isn't About Likes" Says Cheryl Wee
October 30, 2018 | BY Daphne Chen-Cordeiro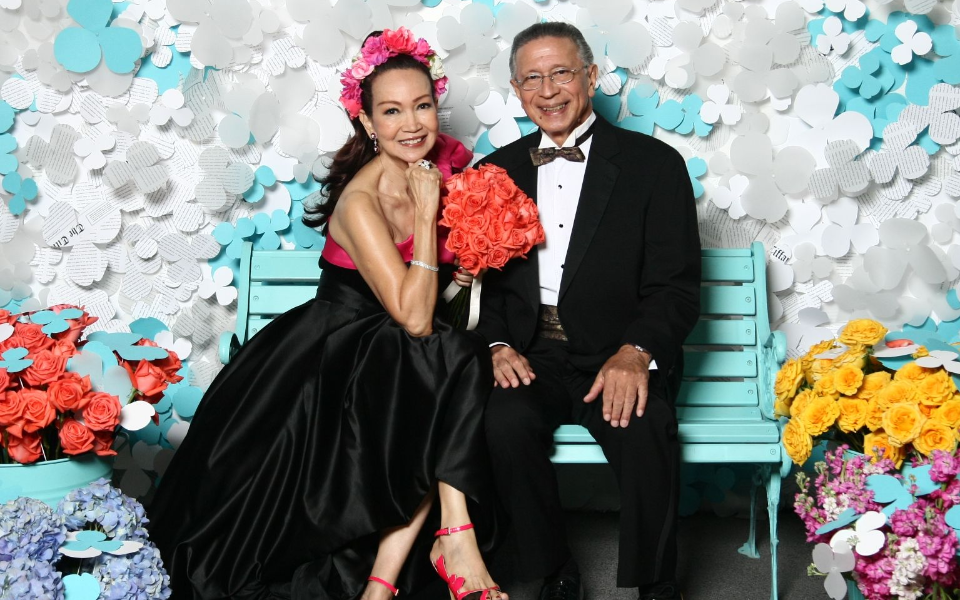 Best Photo Booth Moments From The Singapore Tatler Ball 2018
October 29, 2018 | BY Chloe Pek
photo_library
Celebrating 25 Years With Kim Robinson And Takashimaya S.C.
October 29, 2018 | BY Elizabeth Lee
photo_library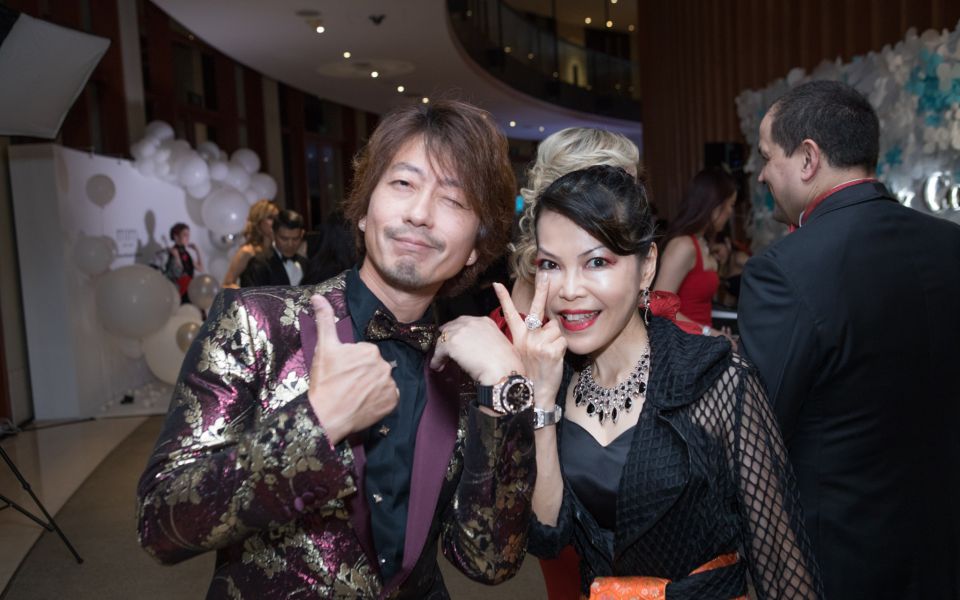 Singapore Tatler Ball 2018: The Bling Report
October 29, 2018 | BY Nicolette Wong
photo_library