4 Easy Ways to Achieve Office-Appropriate Hairstyles Like Jeon Yeo-Bin in 'Vincenzo'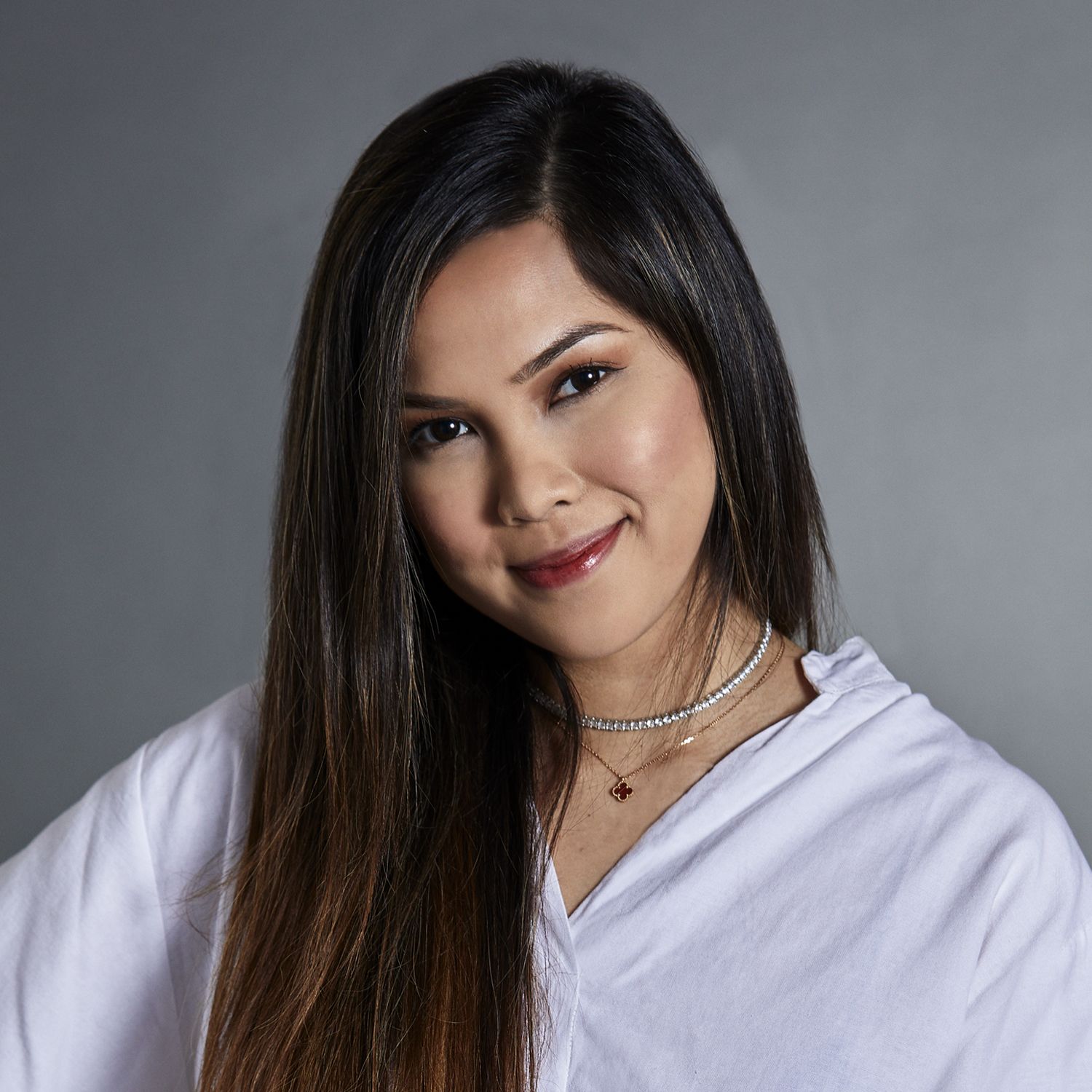 By Andrea Saadan
June 01, 2021
We find out the easiest hairstyles you can achieve with minimal effort, inspired by Vincenzo's resident #girlboss Cha Young, with the help of a Korean hair expert at Leekaja Beauty Salon
Remember the days of styling our hair on the morning of or even the night before a workday? Don't beat yourself up if you've forgotten what that was like.
Chances are, we've all fallen into the habit of showing up on our Zoom calls with I-woke-up-like-this hairdos—which may not necessarily be that sexy, artful bedhead look.
Related: 9 of the Hottest Women's Hairstyles and Trends to Know in 2021
But since we spend most of our time in meetings where we can only be seen from the neck up, it makes sense to spend more time on not just skincare but that one other major component that frames our face: our hair.
However, most of us aren't quite well-equipped when it comes to styling tools and techniques. And most of the hair tutorials available online either require advanced hairstyling skills or aren't appropriate for the workplace—even more so while you work from home. It's just not worth the effort sometimes.
If you've been wanting to look more presentable to bosses, colleagues and clients both online and offline, here are four hairstyles you can easily achieve with minimum effort and maximum effect, inspired by the female lead of the latest K-Drama series that took the world by storm: Vincenzo's Cha Young, played by the stunning Jeon Yeo-Bin.
We enlisted the help of Issac Ng, senior director stylist at Leekaja Beauty Salon, which specialises in Korean hairstyles, to share his best tips with us.
Soft, Effortless Waves
"Out of all the four hairstyles we were inspired by, the soft wavy hair worn by Cha Young throughout the series definitely has the most elegant appearance that helps make her look like a powerful executive," Ng said.
Related: 9 Things to Know About Vincenzo Star, Jeon Yeo-Bin
This hairstyle can be achieved in the following ways:
Overnight Braid
Split your hair into two (think pigtails) and part each section into three chunks of hair to weave into a braid up until the ends, and secure both sides with a hair tie before going to bed. If you usually take a shower in the morning to feel refreshed before going out, this may not be the method for you; but for those who take long showers at night right before you turn in, then this would certainly fit into your night routine.
Flat Iron
This method involves using a heat styling tool like a flat iron so it works for those who have spare time in the morning. Basically, you will use the standard technique of curling with a flat iron and curling all of the hair in one direction. Depending on the size of your flat iron (the smaller it is, the tighter the curls; the bigger it is, the looser the curls), your curls may come out very defined instead of loose and wavy. So adding an extra step of quickly running your hair through the straightener to tame down any tight curls is the key to this effortlessly glam hairstyle. For visual learners, this Youtube tutorial might be helpful.
Korean S-Curl Perm
The most time-saving method to achieve this hairstyle is going for an S-curl perm, which is also available at Leekaja Beauty Salon. By getting an S-Curl perm done, you can wake up every morning with perfectly curled hair.
Root Volume
"While most may argue that they don't really notice the top volume of the hair, it is undoubtedly true that it plays a significant role in creating a put-together look. It's what gives Cha Young's look an extra oomph in the episodes wherein she had her hair down," Ng shared.
"Even though she wasn't the top executive in her office, she most definitely looked the part, thanks to the subtle effect of adding volume to the crown of her hair."
One way to achieve a good amount of root volume is to tease the top section of your hair using a fine-toothed comb or get a Korean Root Perm for a semi-permanent root volume effect.
Related: 12 Women's Suits to Wear and Power Dress Like Jeon Yeo-Bin in Vincenzo
Loose Low Ponytail
"A loose, low ponytail is the easiest trick in the book to instantly look neat and well put together. Because this hairstyle keeps the hair chicly tucked up and away from the face, it goes without saying that this easy, low updo is your best bet to keep yourself cool all day and avoid sticky situations," Ng explained.
Another great tip from the hairstylist is to leave a small section of hair to wrap around and conceal the elastic tie. This extra step is the secret to elevating the look of a casual ponytail to a classy updo.
Side-swept hair
This is quite possibly the easiest and most effortless hairstyling trick to try at home. However, the effect is only possible if you have tresses that are long enough to do try this style. Make sure to use some hair serum or hair oil for that added shine. We'd add in a cute hair clip on one side for an extra oomph to the overall look.
Ng said: "Even though it seems pretty simple to sweep your mane to the side, doing so gives off such a sleek, soft glam look. Whether you want to refresh your look halfway through the day or sport a new look throughout the week, the side-swept hairstyle is the easiest way to switch up your appearance or show off a sparkly new pair of earrings."
Related: The Best Tips To Calm Frizzy Asian Hair In Humid Weather