Self-Portrait's Han Chong Reveals The Secret Behind His Brand's Global Success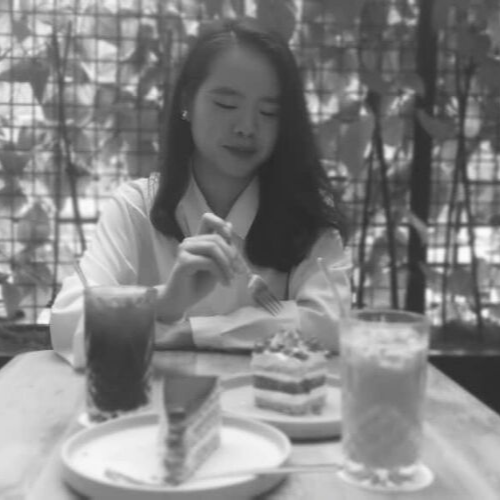 By Koyyi Chin
April 16, 2021
London-based Self-Portrait has become one of the biggest international cult fashion labels in just seven years, earning kudos from the likes of Kate Middleton, Zendaya and even Blackpink's Jisoo
For Chong, who grew up in his father's bak kwa store in Sungai Ara, Penang, the only connection he had with fashion were moments when his mother and aunts would dress up for weddings or the few special occasions held in the small, sleepy town. At the time, London seemed like a faraway dream woven by his tutor, whom Chong met while studying art and design in Kuala Lumpur.
"When I first arrived at Central Saint Martins, I could scarcely believe it, I was just so shocked," recalls Han Chong. "Here I was, standing before this famous institution with its rich history of amazing creatives! It was definitely a 'pinch me' moment."
Despite the initial culture shock, the simple pleasure of wearing one's best was a memory that stuck with him, and soon became the core purpose of Self- Portrait's highly sought-after pieces. Known for feminine, sartorial style and comparatively more affordable price points, the label's focus was to create accessible high-fashion without making it elitist. The designer sought to empower the wearer with comfort as well as style as she goes about her day.
(Related: How 10 Asian Designers Held Their Own At Fashion Week)
And while the label continues to use their signature guipure lace, Chong is always on the lookout for that constant shift as trends evolve just like people do. From colours and textiles to silhouettes, he makes sure to remix the classics with a modern edge.
"Whenever I design collections, I always think of the everyday woman—what she's feeling, what she needs or wants in her life at that very moment. I want the woman who wears my dresses to feel like she can do whatever she wants without feeling restricted or uncomfortable. I want her to live in my designs, to feel good in them and make memories with them, just like my mother as well as my aunts did. Like something you'd wear at an intimate dinner with friends, or a wild Friday night with the girls."
(Related: Rising Fashion Designer Caroline Hu on Which Celebrity She'd Love to Dress and More)
Though the designer is no less grateful for the label's achievements to date, being the creative director and owner of a global fashion label with physical stores across London, Taiwan, Bangkok as well as China is challenging, albeit a happy one.
"After I graduated, I basically threw myself into many different roles from the ground up as I wanted to try out all these creative roles. Even when it meant having to struggle with paying rent. Despite the difficulties, that experience was invaluable because in order to realise my vision, I needed to first build my foundation and expand my horizons."
Having had firsthand experience what it was like to struggle as a young graduate with little to no connection, and without the know-how of how the industry operates, Chong launched a five-year scholarship programme with his alma mater, which runs once a year from 2019 - 2023; the programme provides a total of five students the financial backing they needed to complete their MA degree in fashion.
"Running a fashion business takes a lot of work," states the designer. "It's not just about being creative, it's also about being aware of what it means to be commercial without having to compromise your artistic direction. You have to be willing to put your nose to the grindstone. Determination and resilience are the biggest contributors to success. Sometimes, the difficult moments end up being the greatest lessons. I often remind myself to follow my own instincts, and that you should never, ever be afraid of dreaming big. It's important to have a positive mindset, to focus on what works and what you want to achieve. By the time I created Self-Portrait, I was more mature and confident in my own abilities."
According to Chong, social media has been instrumental in the label's rapid growth, as it allows them to directly engage with their consumers, which in turn lets them feel like they are cared for. "Since physical connections are now limited, online communications are crucial for us to get customer feedback, which has always been my priority and inspiration whenever I create a collection, and that is to fulfil the everyday needs of the modern woman."
As people become more educated about sustainability and reassess the way they consume fashion, Self-Portrait also starts thinking seriously about greener production methods.
(Related: 8 Best Bespoke Fashion Designers In Asia For Your Made-To-Order Gowns)
"The pandemic has given us the opportunity to work differently," he explains. "Now that travel has become restricted, we're sort of forced to really amp up our tech game, which gives us a new perspective on how we can further reduce our carbon footprint."
He adds: "We've learned about what we can live with and without, so, moving forward, I think people will reassess what they really need as they become more conscious of the environment around us as well as how that inadvertently impacts our lives and vice versa."