Conjurer of Magic: Discover Part Two Of Cartier's Magicien Collection
Jewellery
January 6, 2017 | BY Susanah Cheok
Cartier launches the second chapter of its Magicien collection with 50 stunning new pieces that continue to weave magic much like part one. Susanah Cheok takes a mesmerising tour of the Magicien exhibition, held at the Tokyo National Museum, with Cartier's creative director Jacqueline Karachi.
The Tokyo National Museum is the perfect setting for the unveiling of the second chapter of Cartier's Magicien collection of high jewellery pieces, not least for its unique architecture, which is part minimalist zen, part classical European. The collection by Cartier, which unveiled part one in July last year, is the reason of our visit to the storied, historical venue.
I take mincing steps from the ancient palatial private entrance through a manicured garden to enter the mysterious cloak-and-dagger environs of the museum proper. I feel like I am on an interstellar treasure hunt, with the treasure-maker herself as my guide, to expound the tatler_tatler_stories behind each of the pieces, while I make serendipitous discoveries myself.
As I enter the museum, I am struck by the pitch-dark environs, as the only pockets of brilliance are the jewellery pieces shining with utmost luminosity. I train my eyes upwards, towards the domed ceiling of the central atrium, where a feast for the eyes in the form of a scintillating light show of shimmering forms pulsate, cascade and burst into yet more fiery brilliance.
LIGHT SHOW
"The eclectic Magicien collection is encapsulated by the magic of light, the magic of design and the magic of the real," says the chic and understated Jacqueline Karachi, Cartier's creative director, who leads us on our treasure hunt today. "By invoking the magic of light, we are able to enhance the beauty of the stones, go beyond showing what's apparent and what the eye sees. In this way, design and colour come to life, and we are able to give light to and make magic from the inanimate."
Karachi singles out key pieces from the Light chapter: the Luminance necklace, designed with unusual shaped triangular stones. Their brilliance is further enhanced by the technique of faceted mirroring, with each stone looking larger thanks to the spaces between each triangular diamond. The lower white gold pave frame increases the interplay of light, so everything shines bright and pure.
Our attention is then drawn to another grand collectible piece, the Merveilleux necklace, classic with a touch of exotic, made of rare and fancy yellow diamonds. Says Karachi, "There is a symmetry in the necklace achieved by the repeated shape of the centre stone. With the airy, openwork of the setting, this piece looks like a precious piece of lace."
Superlative sparkle and scintillation are understatements to describe the luminosity of the Clairvoyant ring, a glittering jewelled geode, achieved by the dense structure of briolettes, and crowned by a brilliant 3-carat diamond. How do colourless stones radiate with such colour? "When stones of varying cuts are set together, it plays up the refraction phenomenon of light, which skips from one stone to another, from one facet to another. That's how the magic of light truly works!" Karachi shares.
MOVING ILLUSIONS
Regarding the magic of design, Karachi says, "It is movement, graphic rigour, dynamism, and is absolutely hypnotic! It's a clever collection that uses geometry and optical illusion to create energy in inanimate objects, like how mirrors trick the eye in terms of how it perceives space, distorting one's visual sense and creating infinite space."
Indeed, the Cinétique bracelet is irresistible. There's an asymmetry surrounding the generous 40.57-carat emerald from Brazil that draws you in, the work of square emeralds, onyx and brilliant-cut diamonds. And from there it "hypnotises and holds your gaze, giving you a multitude of perspectives, mostly unexpected", Karachi's words roll out like a magician's alluring incantations. But their job is really to draw your gaze to the central emerald, the main focal point of this spellbindingly exquisite creation.
REAL MAGIC
Don't we all just love the concept of magic being real? Through the finesse of Cartier's spell as a jeweller, flora and fauna are true to form, reptilian windings are so sinuous that they seem to actually be moving, leaves look like they are trembling in the breeze, and nature comes to life.
Karachi explains that in the Disa bracelet, realism is achieved "with a wealth of precious materials that feel and look lifelike, and that evoke emotions". On the Disa bracelet, green beryl, green tourmalines, cabochon-cut star pink rubies from Burma, ruby beads, cabochon-cut rubies and brilliant-cut diamonds mimic a bucolic scene.
My magical journey ends with the unforgettable and opulent Rajasthan necklace that's named for the ancient stronghold of the Mughal Empire. In Tutti Frutti style, the piece shows off a 136.97-carat carved Colombian emerald in a slightly convex cushion shape with a dainty floral motif engraving on it. Talk about an abundant harvest. And always as proof that there's real magic in every Cartier design, the bib of the necklace, composed of rubies, sapphires and emeralds carved in natural forms and all also engraved with floral motifs, can be removed. This heavyweight choker is made up of 48 gadrooned emerald beads harvested from the Panshir mines of Afghanistan.
Spinning Cartier's brand of magic is all in day's work for Karachi. "It's about catching colours in white light, capturing the movement of a floating dandelion, achieving the sinuous movement of an animal, and even mimicking grand buildings in terms of construction and architecture."
Trending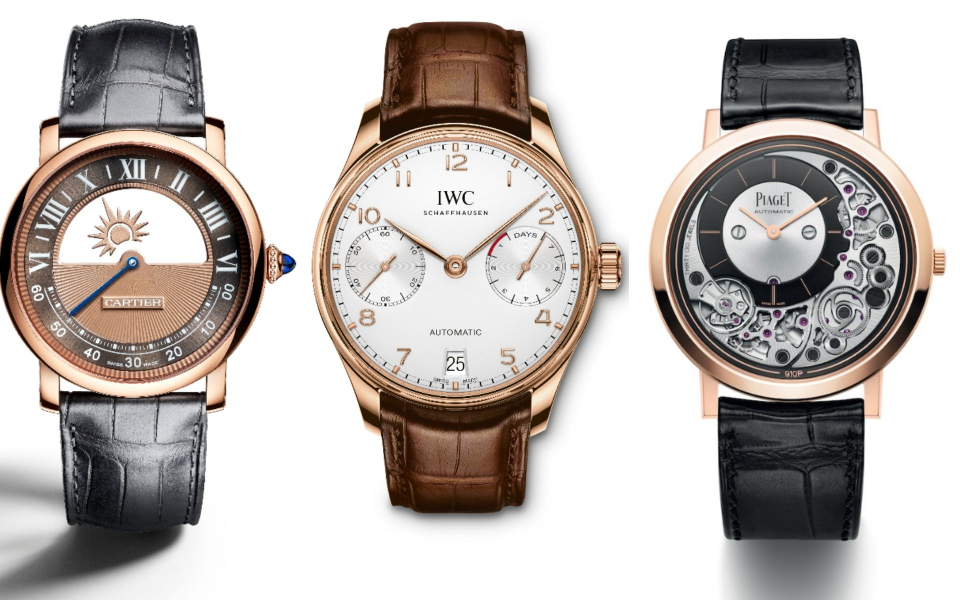 12 Men's Watches For Every Glamorous Occasion
November 10, 2018 | BY Brian Cheong
photo_library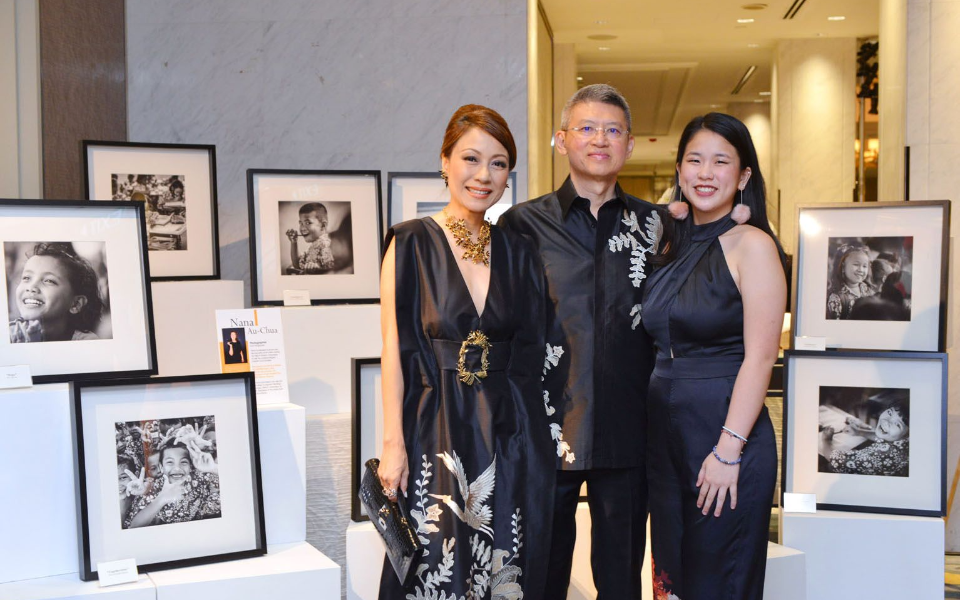 LOAF Gala Dinner 2018
October 30, 2018 | BY Kissa Castañeda
photo_library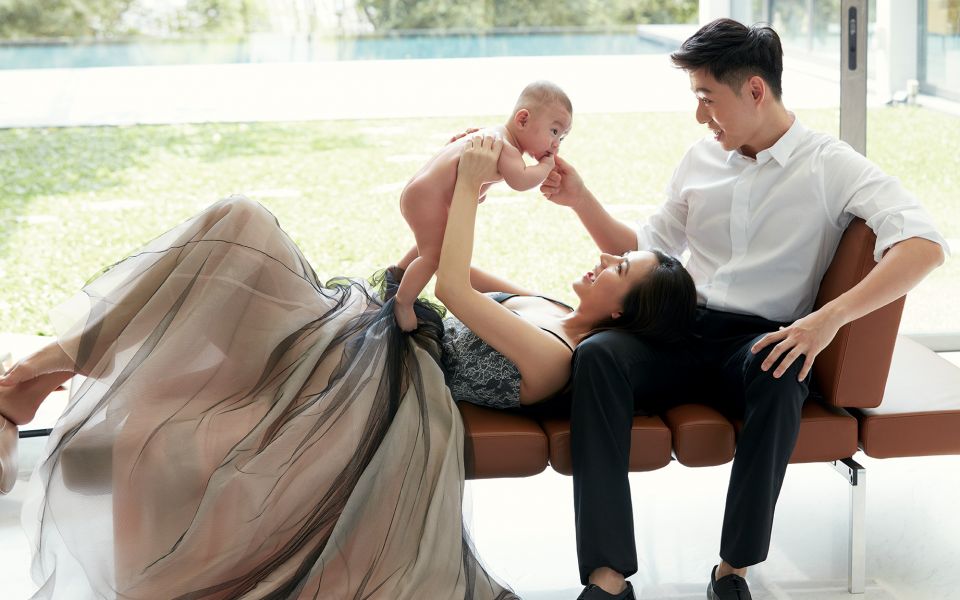 "Instagram, For Me, Isn't About Likes" Says Cheryl Wee
October 30, 2018 | BY Daphne Chen-Cordeiro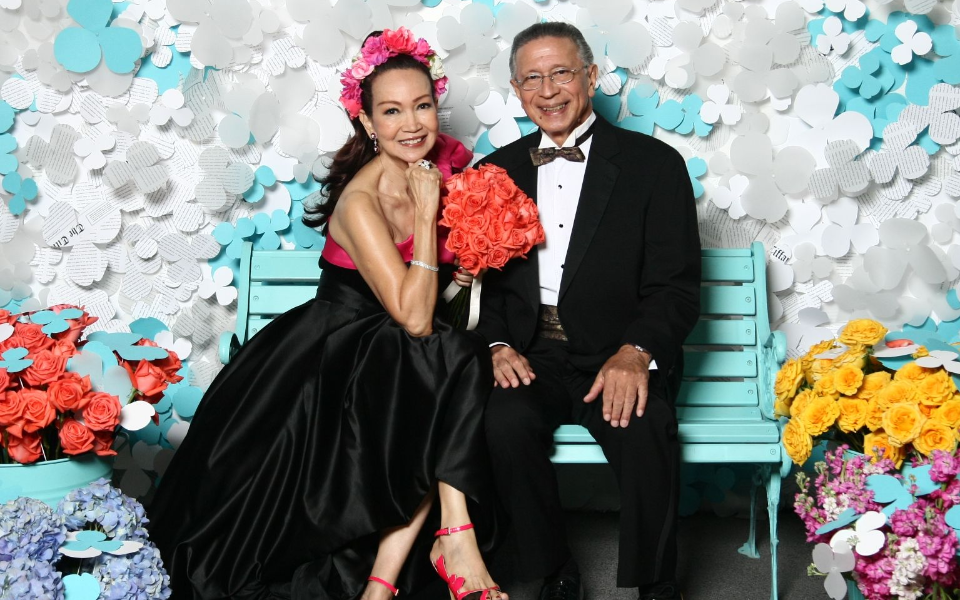 Best Photo Booth Moments From The Singapore Tatler Ball 2018
October 29, 2018 | BY Chloe Pek
photo_library
Celebrating 25 Years With Kim Robinson And Takashimaya S.C.
October 29, 2018 | BY Elizabeth Lee
photo_library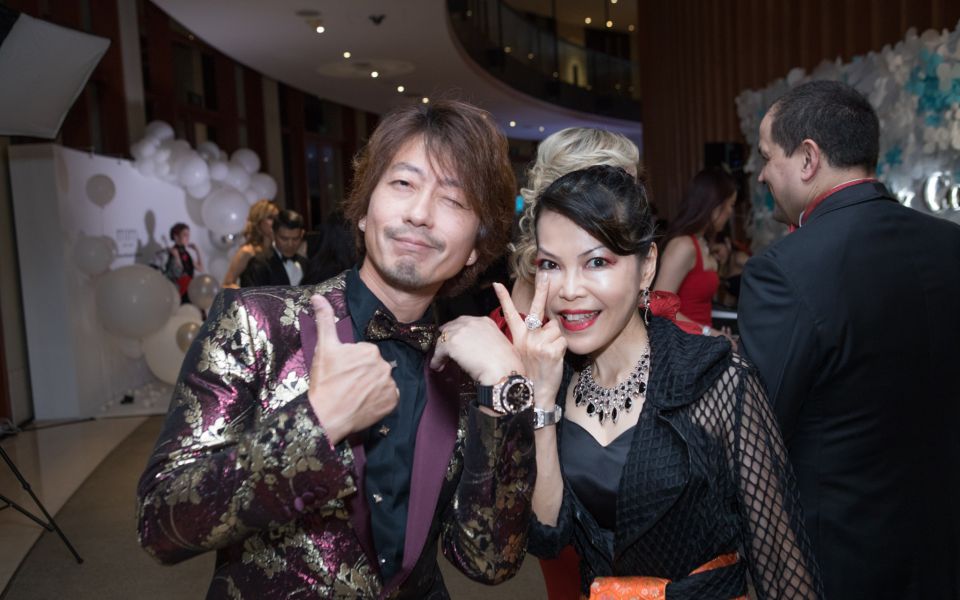 Singapore Tatler Ball 2018: The Bling Report
October 29, 2018 | BY Nicolette Wong
photo_library