This Christian Louboutin Bag Helps To Preserve Mexican Craft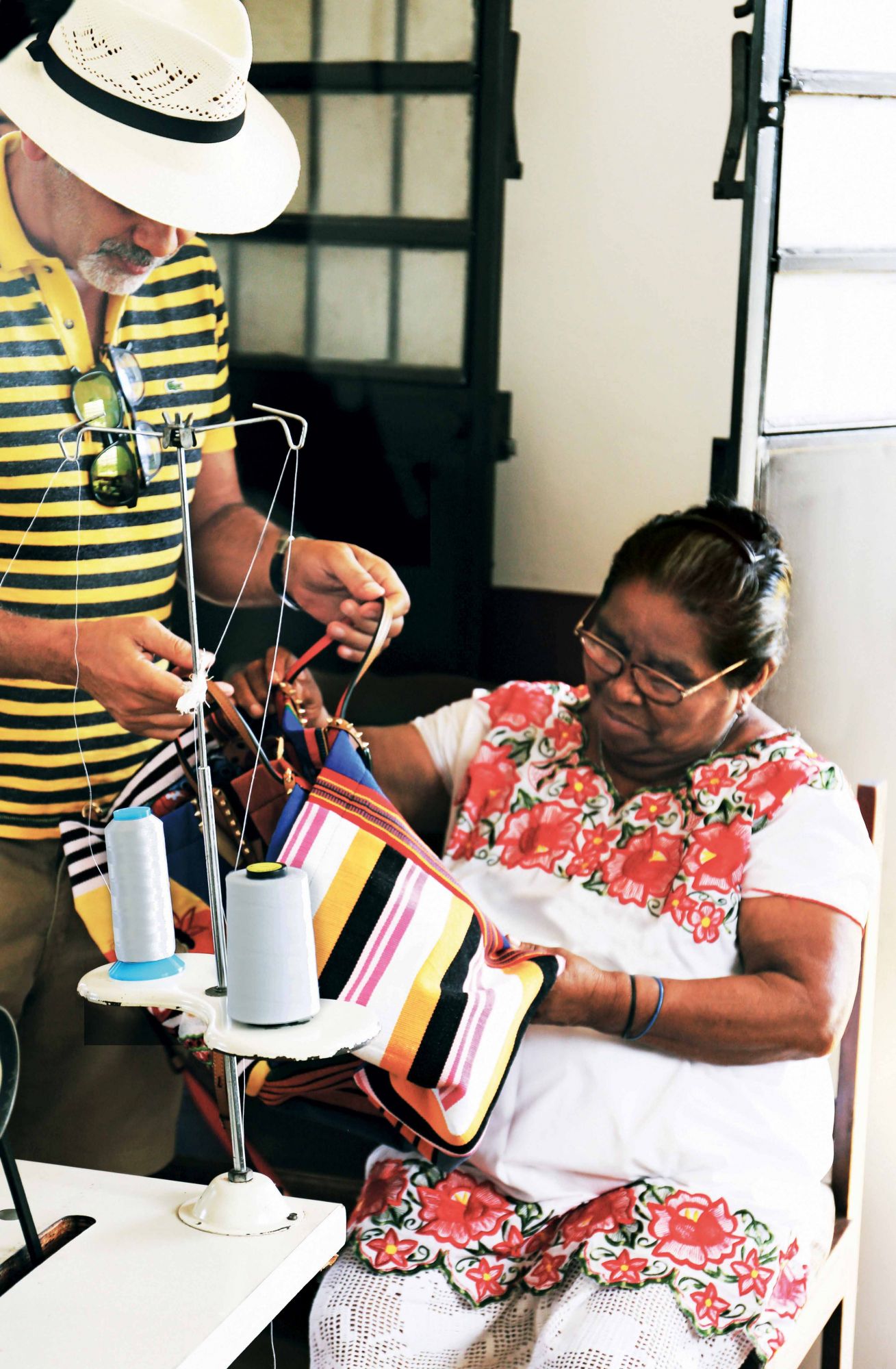 The Mexicaba, a tote bag, will feature embroidery, colours and motifs of the country's culture.
PHILANTHROPY
His red-soled shoes are a sartorial signature recognised by fashionistas around the globe. Now, French footwear maestro Christian Louboutin is on a mission to shine a spotlight on the signature styles of artisans from around the world, one country at a time.
He set the ball rolling with last year's vibrant Africaba tote bag featuring textiles and embroidery originating from West Africa. The tote was created in collaboration with charitable organisation CSAO (Company of Senegal and West Africa), which helps young mothers in Senegal.
This year, he has teamed up with Taller Maya, a part of Fundación Haciendas del Mundo Maya, a foundation that works to help those in the Yucatan Peninsula of Mexico preserve their unique crafts and skills. The Mayan artisans, who are mostly women, work at Taller Maya workshops where they specialise in traditional crafts such as cross-stitch embroidery and weaving.
(Related: Christian Louboutin's Fall Winter 2017 Collection Preview)
"You only need to visit my house and see all the stuff I've brought back over the years to know I really love the diversity of Mexican design," says Louboutin on choosing to work with Mexican artisans. "The heritage is so rich, from the indigenous side, to the arrival of the Spanish, to the melange when these come together. I love the embroideries, the colours, the pagan motifs of wild animals that are a little naive, and all the images of death. They're taken in such a light way, and it isn't so scary anymore."
With panels of colourful handwoven cotton, vivid Mayan embroidery of flora and fauna, bone beads carved from bull cattle horns and wooden beads painted with motifs of mythical beasts, the Mexicaba is an exuberant showcase of the iconic crafts of the region. Roomy enough to stash all the necessities of the day within, the bag comes with leather handles as well as a convenient shoulder strap. Moreover, for every bag sold, 10 per cent of the profits will be donated directly to the foundation. The artisans too were paid equitably for their work.
Maria-Carola Diez, director of the foundation, says, "Even beyond the economic impact and positive social impact on more than 100 families, what everyone loves is the special energy. Working with Christian Louboutin's team has opened our minds to new possibilities."
(Related: Christian Louboutin Makes His Debut At Pitti Uomo)