Can Flowers Last Forever? Bvlgari Has The Answer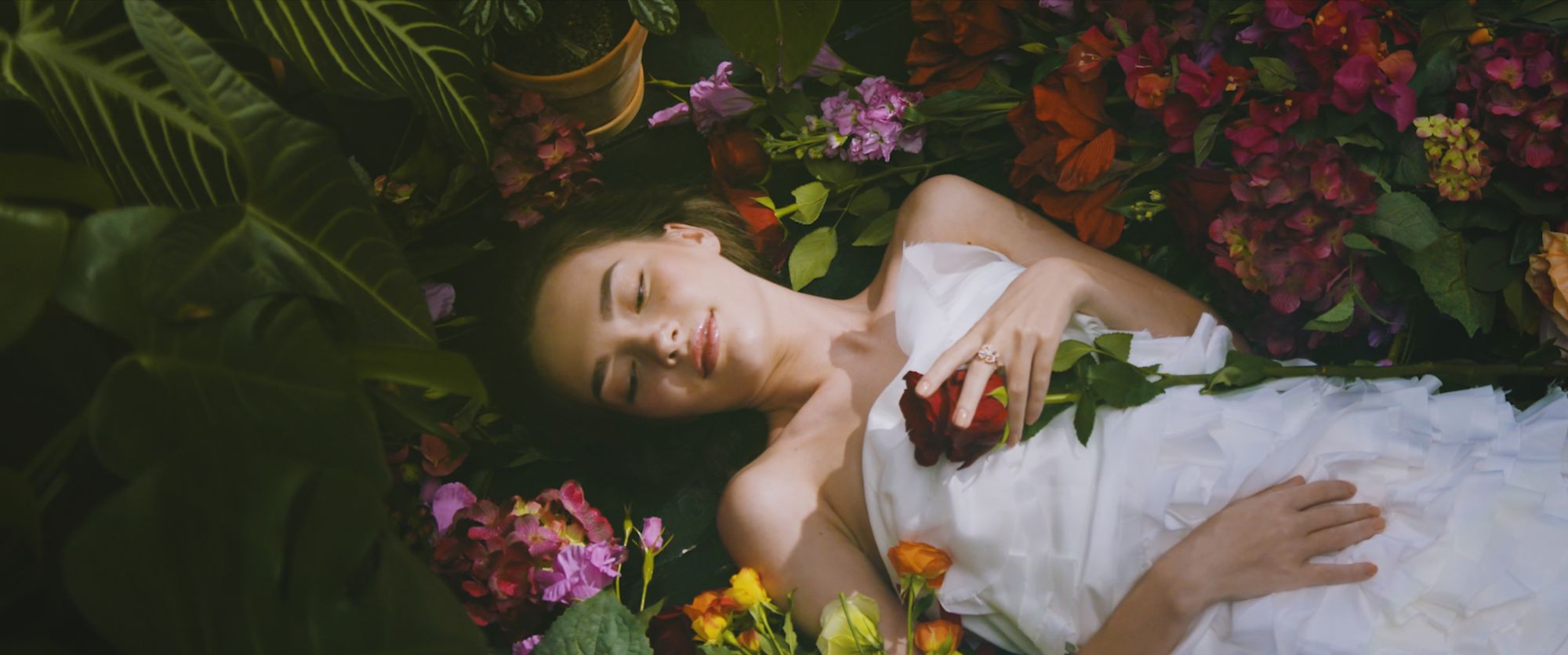 Bvlgari's new Fiorever collection is an ode to blooms and blossoms, making up a blooming bouquet that any woman would love to receive
The vibrant colours and sweet fragrance of flowers bring joy to birds, bees and humans a like. We send flowers in celebration, pick them as gifts of love, and even offer them to the gods. Sadly, however, their beauty is ephemeral. Once cut, they wither and die within days. Some would argue that the transience of these blossoms is what makes them beautiful, but that doesn't make us stop wishing that they could last forever. And maybe they can...
The urge to preserve the fleeting beauty of flowers is partially the inspiration behind Bvlgari's latest jewellery collection, Fiorever. As you might suspect, the name is a portmanteau of fiore, the Italian word for flower, and the English word forever—appropriate because crafting flowers out of gold and diamonds will give them eternal life, caught forever in the prime of their beauty.
(Related: What To Know About Bvlgari's Wild Pop High Jewellery)
Bvlgari is not the first to immortalise flowers in the form of precious jewellery—the floral motif is common throughout the industry—but it certainly interprets it in its unique way. For instance, the Fiorever flower is not a true-to-life bloom, but a four-petaled flower crafted in Bvlgari's characteristic graphic style. It has triangular petals with smoothly rounded edges and a diamond-encrusted heart. The petals on some of the pieces are linear and hollowed out, adding to the stylisation of the flower motif, while others are split into different layers, each radiating outwards from the heart of the flower and studded with diamonds or other precious gems. Each petal is tilted upwards to emphasise the volume and sculptural quality of the jewellery, and many of the pieces have the petals mounted on spring mechanisms, allowing them to move and vibrate when touched, as though it were a real bloom.
The Fiorever collection comprises both high and fine jewellery pieces, all of which have been impeccably crafted by Bvlgari's master artisans. While some of the high jewellery pieces have been previously introduced in 2015, the 24 fine jewellery pieces are entirely new. These pieces are excellent for everyday wear, and appeal to the modern woman with a contemporary and feminine style. We are particularly fond of the double-flower ear cuff, and the bracelets and rings make for easy stacking. We're particularly fond of stacking the fine jewellery pieces for a high-impact daily wear look. Besides, being covered in beautiful blooms never hurt anyone, right?
(Related: Bvlgari: A Tribute To Femininity Party In Moscow)
For a closer look at the new fine jewellery pieces, click through below: