Why Adrian Ong is a Fan of Breitling's Premier Heritage and Super Chronomat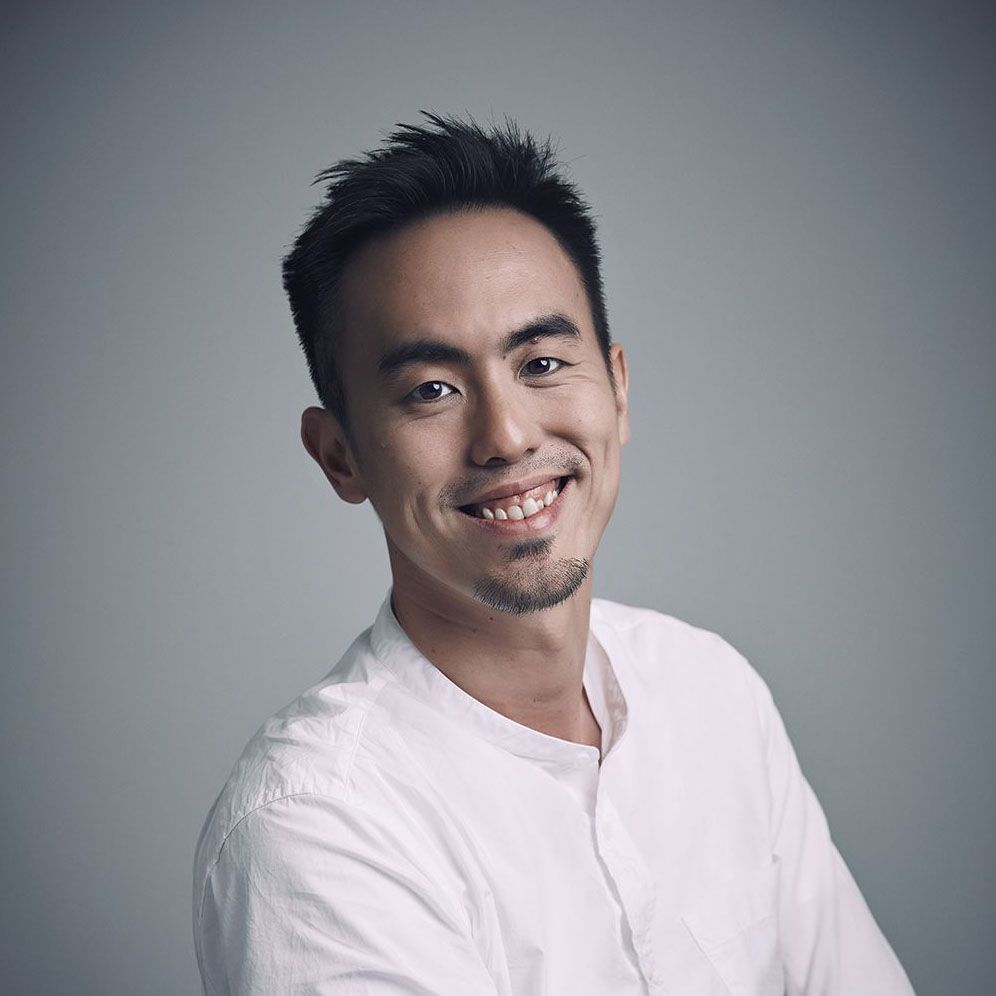 By Terence Lim
May 25, 2021
Tatler+
A balanced mix of heritage and modernity, says watch enthusiast and entrepreneur Adrian Ong, gives the new Breitling collections the winning edge
In the past month or so, it felt like the team at Breitling, together with its CEO Georges Kern, has taken a trip back in time to collect inspiration for its two latest watch collections, the Premier Heritage and the Super Chronomat. Both collections are hugely inspired by the brand's glorious past and storied heritage but imbued with touches of modernity and sophistication urbanites today will appreciate.
In early May, a select group of Tatler Singapore readers had the opportunity to preview the two new collections around the same time the pieces were launched at the brand's boutique and introduced to the markets globally. One of whom who was in attendance that evening was Adrian Ong, managing director of lighting specialist E-Lume and a huge watch enthusiast. Pointing to the Premier Heritage Datora 42 with a copper-coloured dial, he said: "That looks good, and it offers good value-for-money." So impressed was he with the two collections that Ong agreed to star in the collaborative video effort with Breitling and share his business philosophy, of which many values resonate with what the Swiss watchmaker believes in.
Case in point: the respect for legacy. "A cup of tea is nothing but a drink unless it is brewed with an appreciation for an ancient craft," noted Ong. "I manage my business likewise. This way, it pays tribute to heritage while continuing to thrive in a modern setting."
This utmost respect for history also lays the foundation for the new Premier Heritage collection, which consist of six watches from three distinctive categories: the Chronograph, the Duograph, and the abovementioned Datora.
"This heritage-inspired design with a stylish modern twist embodies some of Breitling's most famous innovations, and revives Breitling's legacy of inventing the modern chronograph. This truly is our heritage revived," said Kern of the collection, which pays tribute to the brand's founders and its horological achievements over the decades.
Besides the eye-catching pistachio green dial, the retro-looking Breitling Premier Chronograph 40 in stainless steel stands out with rectangular pushers, a bi-compax dial layout, vintage-inspired hands and an open sapphire caseback. Another version bearing a silver dial with an 18K red gold case is also available.
Also available in either stainless steel or 18K red gold is the 42mm-wide Premier Heritage Duograph. It features a rattrapante function, which allows the wearer to measure two elapsed times simultaneously thanks to its two superimposed chronograph hands. The Breitling Premier Datora 42, on the other hand, is a sophisticated chronograph with a complete calendar and moon-phase.
Unlike its sportier creations, the Breitling Premier Heritage collection is timeless and elegant, making its watches transcend time and trends while remaining suitable for both work and play.
While the Premier Heritage collection boasts classicism and sophistication, the new Super Chronomat is an all-purpose sports watch that is bold and masculine.
"This is a watch you'll get noticed in without having to worry about it," said Kern. "This watch is tough enough for every pursuit, but it won't get in the way of your sense of style."
The new collection is made up of the Super Chronomat B01 44 and the Super Chronomat 44 Four-Year Calendar, both of which are powered by the Cosc-certified Breitling Manufacture Caliber 01 that provides about 70 hours of power reserve.
Key new features in the Super Chronomat collection include a stainless steel bezel with a ceramic insert as well as the choice of a Rouleaux-inspired rubber strap or the iconic metallic one with a butterfly clasp. The rubber strap is created with state-of-the-art injection moulding techniques to achieve depth and a close resemblance to that of the original metal bracelet.
The Super Chronomat B01 44 comes in three versions: two in stainless steel cases with blue or black dial-and-bezel combinations, and the last a brown dial-and-bezel combination with a red gold case. There is also a black dial version with a UTC-module (Universal Time Coordinated) embedded in a Rouleaux bracelet, a feature popular during the 1980s to keep track of a second time zone.
On the other hand, the Super Chronomat 44 Four-Year Calendar is available in two versions: black dial with a stainless steel bezel with a black ceramic bezel insert with red gold elements, and or blue dial with a red gold bezel with a blue ceramic insert.
When asked why Ong thinks the Premier Heritage and the Super Chronomat collection will appeal to enthusiasts and regular consumers alike, he quipped: "Like I always say, it's the devil in the details that makes the difference." We cannot help but agree.
Content Direction Terence Lim
Videography Nicola Ng
Camera Crew Jufri Husne
Camera Crew Timothy Koh
Camera Crew Keane Tan
Grooming Delanie Wong-Bonnefoy
Styling Joey Tan
Location The Clan Hotel Singapore