Meet 8 Of Asia's Most Stylish Women
The word style conjures different meanings for many people. It can describe flair and grace, a confident demeanour, a fuss-free attitude to fashion, innate elegance, a penchant for trend-setting, a skill for breaking tradition, or the ability to set a unique personal standard. It was with such factors in mind that the editorial teams of Asia's eight Tatler titles set about selecting their region's most stylish woman.
As in previous years, the eight icons they chose are enviable standard-bearers in their own unique ways, busy women who exemplify style as they negotiate the constant demands of career and family. To reflect that, the editors had them photographed on the go, as they so often are, using modes of transport traditionally associated with their cities. These are women on the move, modern urban mavens pushing boundaries and boldly stepping forward.
1/8 Karen Ong-Tan, Singapore
Statuesque. That is the first word that comes to mind when Karen Ong-Tan enters the room. Which is why she was inducted into Singapore Tatler's Fashion Hall of Fame in 2016, and picked as the Most Stylish Lady for 2017. This fashion maven knows how to cut a striking figure in daring ensembles, topping the best‑dressed list at most events she attends. Her demeanour, too, exudes pure elegance, but also strength—the mark of a woman supremely comfortable in her body.
"Karen is the epitome of elegance," says Singapore Tatler editor-in-chief Kissa Castañeda. "Whatever the occasion, she is always impeccably dressed and polished. This, however, doesn't mean that she is predictable. Far from it. The corporate consultant and mother of one has a flair for adding unexpected elements, resulting in looks that are at once timely and timeless."
In Karen's words, "Style is the way a person chooses to approach the everyday. It's inherently rooted in a person's disposition, and his or her outlook on life. Fashion is just a small part of it, but it's certainly a fabulous way to express it. So I like to play with it."
The daughter of prominent society maven Lilian Ong, Karen, a lawyer by training, is the co-founder and corporate director of professional services consultancy Stockbridge, which advises clients in areas such as company and project structuring, asset purchase and finance. She also supports charitable causes focused on the elderly and palliative care.
Married to Samuel Tan, who she affectionately calls her life captain, she credits their five-year-old daughter, Kara—who accompanies her everywhere dressed in equally stylish and complementary outfits—as her biggest inspiration in life and style.
"After having Kara, I've learnt that fashion has a practical aspect that cannot be ignored," Karen says. "Since becoming a mother, I've expanded my wardrobe to include an extensive playground and playwear section, and realised ballgowns are fabulous hiding places. I've also learnt that mishaps happen. Like getting your new H Stern earrings accidentally pulled out of shape, beautiful clothes torn and stained, or even having milk spilt in your crocodile Birkin bag."
But it is all worth it. "Kara has given me a new perspective on life, but also made me look at material things for what they are: ephemeral objects we're blessed to have but, at the end of the day, don't matter."
2/8 Crystal Mu, Taiwan
If there is a maxim Crystal Mu swears by, it is that "Cashmere just makes everything better". The Taiwanese beauty should know. She moved to Vancouver in Canada in her early twenties to study English at the University of British Columbia and had to get used to sub-zero temperatures. She quickly learnt to layer up with cosy, premium wool garments—a style she continues to flaunt today in balmier Taipei.
Bitter winters enhanced, not tainted, her innate sense of style and beauty. In 1999, Crystal won the Miss Chinese Vancouver Pageant, the annual beauty competition organised by Canadian-Cantonese broadcast channel Fairchild TV to select the city's representative for the Hong Kong-based Miss Chinese International Pageant. She was second runner-up in the latter and has been in the limelight ever since. She has hosted TV shows and modelled, become a regular fixture on Taipei's social scene, and is one of Taiwan's most admired public figures for her fashion savvy.
"With her stunning figure, Crystal can pull off any kind of style," says Taiwan Tatler vice editor-in-chief Tracy Huang. "She always looks amazing. Not to mention she's a joy to talk to: she's smart, informed and deeply involved with the community. That, to us, is the quintessence of style."
Besides her public role, Crystal has reinvented herself in recent years as an author, publishing two best-selling books: Toffy's Diary, about her pet, and a short stories collection, Those Who Have Seen Love, the rights of which have been purchased by a Taiwanese TV network for a future series. Crystal is also an active champion of animal rights.
3/8 Fatimah Syahrini Jaelani, Indonesia
Fatimah Syahrini Jaelani's angelic voice may have propelled her to fame, but it is her impeccable sense of style that has always helped her stand out among Indonesia's A-list. Whether she is starring in one of her music videos, hosting a TV show or taking a selfie to share with her 19 million Instagram followers, Syahrini's hair is always coiffed, her make-up unfailingly flawless and her outfits consistently bold and branded.
Since she exploded onto the national stage in 2008 with her first solo album, My Lovely, Syahrini has released 13 singles, starred in three films and hosted her own reality TV show, Princess Syahrini. Having her own TV series isn't the only thing Syahrini has in common with Kim Kardashian. Like those of the American star, Syahrini's outfits are often figure-hugging, sophisticated and finished off with luxurious faux fur coats and oversized sunglasses.
Her looks are perfectly complemented by her extensive wardrobe of accessories (she has more than 100 handbags) and jewellery. She is particularly fond of oversized diamond rings, striking diamond necklaces and sparkling tiaras. So perhaps it is not surprising that when she is asked for style advice, she simply says, "Always wear diamonds."
But beneath Syahrini's outfits and dazzling jewellery is a heart of gold. "Syahrini is one of Indonesia's most fashionable musical icons, but she's also a talented TV personality who's humble and hardworking in everything she does," says Indonesia Tatler managing editor Maina Harjani. Syahrini recently used her star power to raise funds for cancer sufferers and is also funding roughly 20 Muslims who lost money in a recent online travel scam to travel to Mecca on the hajj.
4/8 Adrienne Hui, Hong Kong
"When Hong Kong Tatler told me I was going to receive the Most Stylish Woman award, my first reaction was, 'Are you sure you've got the right person?' I was stunned, because I don't think of myself as stylish. I just wear what I want and set my own dress code, always. I simply see fashion as a reflection of my personality. I like to have fun with it," says Adrienne Hui, who is delightfully direct and straightforward when discussing matters of style.
Even in cut-off denim shorts and a plain blouse she looks amazing, but it is this blase attitude that makes you instantly covet anything she is wearing. And yearn to peek into her closet, too (she has two), because chances are it will be the stuff fashion dreams are made of. Cool without trying is, after all, the secret recipe for real panache.
A regular on Hong Kong's social scene, the former private banker and mother of two often sports laid-back-but-so-on-it outfits that exude body confidence and a killer fashion sense well beyond fads and trends. "I believe in looks that appear effortless, even if a lot of effort has been put into them," Adrienne says. "I know what I like and what I look good in. It's all about how I feel. It has to be me."
On the red carpet, that translates into looks that are bold and free-spirited—like the stunning macrame lace dress by Versace she wore to this year's Hong Kong Tatler Ball—but also timeless. "I only purchase gowns I know I can wear again," she says. "That's a rule I apply to everything in my closet. I'm quite a savvy shopper."
Away from the limelight, comfort and premium quality are of the utmost importance: "Hermès, Chanel and Max Mara are my go-to for cashmere and coats," she says. "I like things that stand the test of time."
"Adrienne embodies the edgy face of style—ballsy, understated and sleek regardless of the situation," says Hong Kong Tatler editor-in-chief Jakki Phillips. "She always looks well put-together yet is willing to take risks. She can pull off any style, from short, tight sequinned dresses to long, flowy chiffon gowns. She's also really great at styling looks for herself that mix high fashion and streetwear."
5/8 Orawan Setabandhu, Thailand
Fashionista, entrepreneur, designer, wife and mother of two young boys: Orawan Setabandhu is one busy woman. The petite Thai beauty is the owner and mastermind behind Olivia Diamonds, one of the first jewellery brands in the country to present cutting-edge designs focusing on coloured stones and sculptural shapes.
A graduate of the London College of Fashion, Orawan has a great deal of panache, which she shows not only in her bright gem creations but also through her sartorial choices. Favouring classic over trendy, Orawan's look is simple, understated elegance. Her favourite designers are Balenciaga and Alber Elbaz, although her wardrobe would not be complete without Chanel tweed jackets. "Effortless" is the way she describes her style, and from a glimpse at her up-to-the-minute, always on-point outfits, we can only agree.
"Good things come in small packages," says Thailand Tatler editor-in-chief Naphalai Areesorn. "Orawan may be petite, but she has a strong presence that makes her stand out anywhere."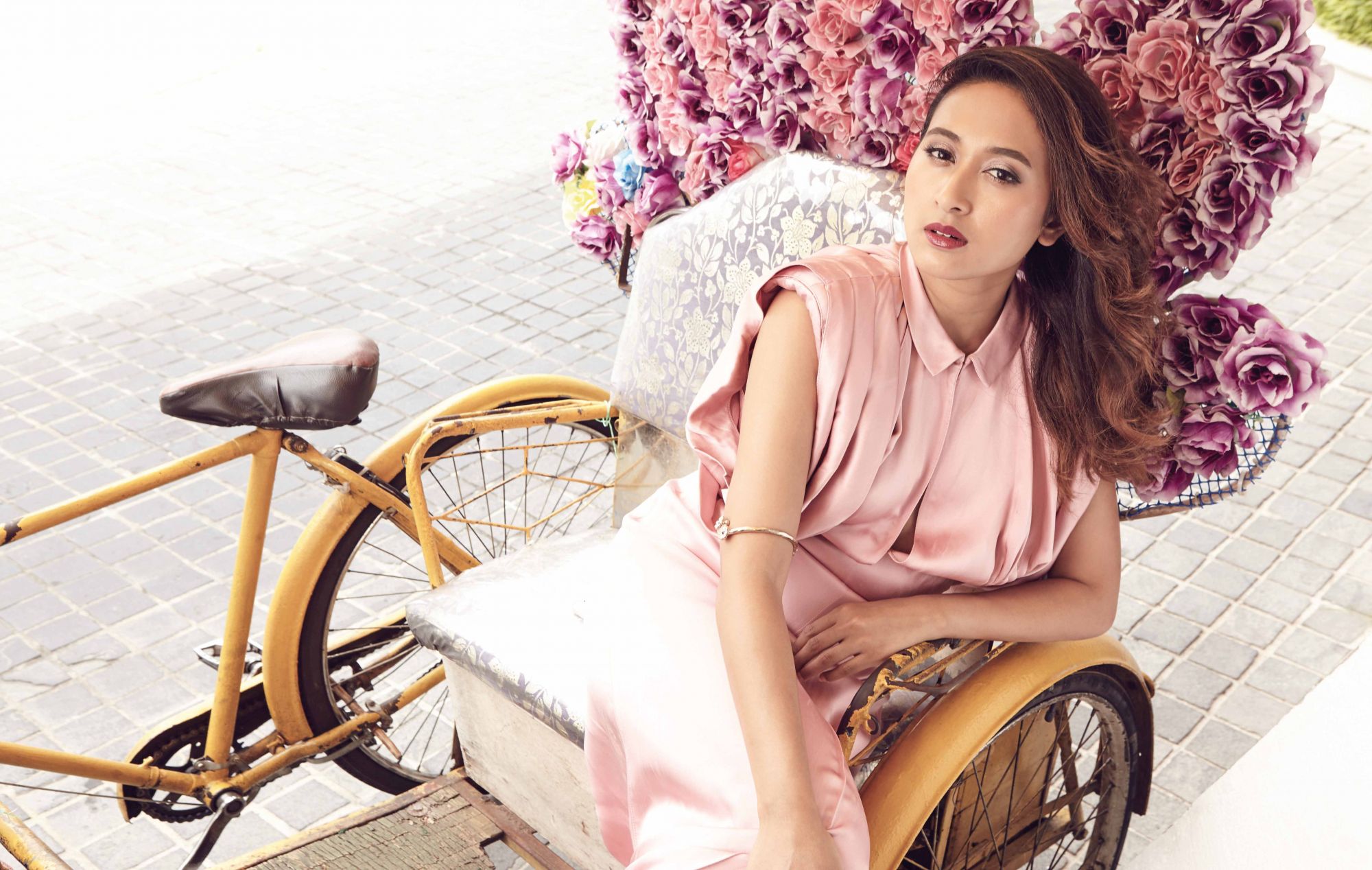 6/8 Nadia Nasimuddin, Malaysia  
The youngest daughter of the late SM Nasimuddin SM Amin, one of Malaysia's most successful tycoons, Nadia Nasimuddin fell in love with fashion the moment her father gave her first Prada bag at the age of 12. Since then, she has become a regular at New York, Paris and London fashion weeks, and developed a style that is both minimalist and classic. She has assembled a remarkable collection of couture pieces over the years, spanning Chanel, "anything from Raf Simons", Tom Ford and Victoria Beckham. "Fashion evolves constantly," she says. "So what's really important is to love what you wear, regardless of trends."
Nadia has applied this no-nonsense attitude beyond the realm of clothes. With her three older brothers and one older sister, she continues her father's legacy as director of the family's food and beverage companies (the Nasimuddin clan runs a business empire that stretches from the automotive industry to property management and F&B). She has also steadily nurtured her own entrepreneurial ambitions: Nadia is the creative director of Portluxe, a digital platform for buying and selling authentic branded pre-owned luxury fashion items. What's more, she and her sister co-founded MySmink, a portal purveying local beauty brands. "I think entrepreneurship runs in my DNA," she laughs. When she isn't running two start-ups or jet-setting around the world for fashion shows and business meetings, Nadia spends time at home with husband Hamzah Alang—of the Holiday Villa Hotels & Resorts empire—and their two young children.
"Nadia is the stylish personification of a woman who has it all," says Malaysia Tatler managing editor Elizabeth Soong. "She manages to successfully and graciously divide her time between family, work and herself, and she's at a place where she seems to be very comfortable with herself. We really admire her for who she is and what she's achieved, and cannot think of anyone else more deserving of the Most Stylish Woman title."
7/8 Wendy Yu, China
To Wendy Yu, style is about individuality. "Whether it's a dress or a pair of shoes, make it your own," the young fashion maverick says. "And really have the confidence to be yourself." Such sensible words for a 27-year-old who knows exactly what she wants.
Born in Zhejiang province, the daughter of Mengtian Group founder Jingyuan Yu developed a penchant for couture while attending boarding school in the UK, and later honed it by studying fashion management at the London College of Fashion and interning at Vogue China.
Her acquaintance with the sector's upper echelons, both as a student and a young professional, spurred her to launch in 2015 her own endeavour, venture capital company Yu Capital, to support high-potential, high-growth fashion, lifestyle and technology enterprises. Over the past two years, the company has invested in fashion brands such as Mary Katrantzou and Tujia, the Chinese equivalent of Airbnb, and granted Wendy plenty of visibility in the industry. "Wendy is a pioneer, both in style and business," says Shangliu Tatler editor-in-chief Paris Kuo. "She's driven in everything she does and sets her mind to, while always staying glamorous. That, to us, is the essence of style."
Such determination extends to her philanthropic work as well. A patron of the arts, Wendy is a founding member of the V&A Museum Young Patrons' Circle and a supporter of cultural organisations such as the British Museum, the Design Museum and the National Portrait Gallery, and her philanthropic interests include amfAR, the Naked Heart Foundation and the British Fashion Trust.
8/8 Elvira Angara, Philippines
Known simply as "Tootsy", Elvira Angara has been dazzling Philippine society for quite some time. She is always one of the best-dressed women at any high-profile event, often showcasing beautifully elegant outfits by local designers, who she fervently supports.
"Style is an extension of one's personality and taste," she says. "Filipino is how I would describe mine."
Married to senator Sonny Angara, with whom she has three children, Tootsy handles the entertainment, sport and cable sales for the ABS-CBN television network, juggling a brilliant executive career with the demands of being a politician's wife. She does so with remarkable ease and a constant air of sophistication—always pairing her stunning couture gowns and impeccable accessories with a courteous smile. Her poise, figure and beauty, as well as her gracious, generous demeanour never fail to enchant.
"I've always believed that style is more than just about what you wear," says Philippine Tatler editor-in-chief Anton San Diego. "It's an innate quality that seeps through your everyday life—from the way you walk, talk, look, and even how you treat people. Tootsy is stylish, no doubt, and looks good in anything, but she's also a woman who's beautiful inside. She possesses that added flair that goes beyond appearance."