15 Ways To Rock The Velvet Trend This Winter
It's luxe. It's lovely. It's officially the material of the season and we're crushing on it hard.
It happens. From time to time, a perfectly lovely material will be thrown to the back of the fashion cupboard and forgotten, discarded like an unwanted toy and forced to wait for the gods of style to awake from their stupor and champion its brilliance once more. This autumn, it is well and truly velvet's turn. Just as the '70s obsessed over corduroy and the '80s had a love-in with lycra and polka-dot silk, today we're seeing a major moment for that fabric so beloved of the Tudors. The runways were awash—from the crushed velvet looks at 3.1 Phillip Lim and Etro to the sublime accessories at Prada. And it's no longer just stiff girly evening dresses and blazers; the new velvet comes in pastels, embroidered gowns and jumpsuits. We look at three ways to wear the velvet trend this season.
---
Trend 1: All In One
This is the new essential Little Black Dress for the season, from Dion Lee
---
This grey velvet gown by Rick Owens hugs and drapes in all the right places
---
This sophisticated one-shouldered velvet zip gown from Tom Ford also has a detachable velvet bandeau top, for extra flexible wear
---
Add a splash of autumn colours with this gorgeous printed velvet and lace Anna Sui mini dress
---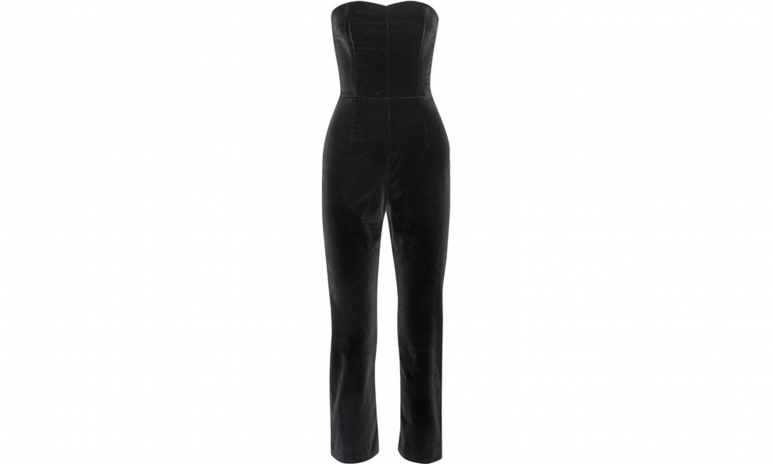 Create a stunning silhouette with this sweetheart neckline Isa Arfenjumpsuit
---
Trend 2: Luxe Velvet Touch
Add a touch of velvet to your look with a choker, like this pastel pink one from Aamaya By Priyanka
---
The devil's in the detail with this scarlet Pradabelt
---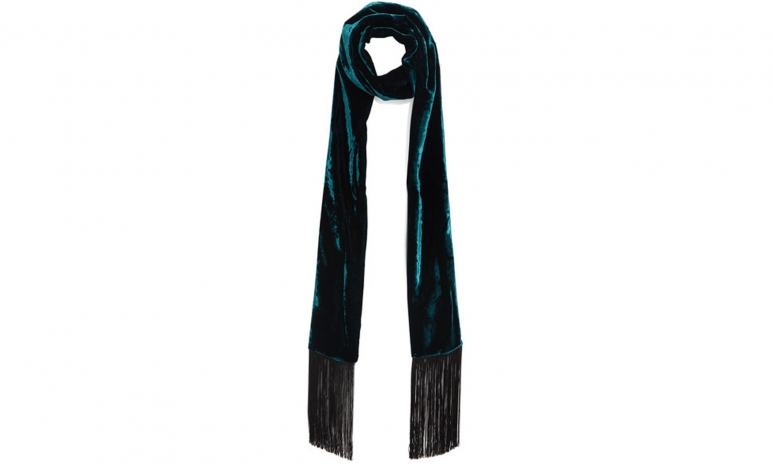 Wrap up in velvet with this cosy Vanessa Sewardscarf
---
Adopt a subtle velvet accessory like this Clare V velvet and leather patchwork clutch
---
Soften your jewellery with a luxurious velvet ring from Gucci
---
Trend 3: Relish Embellished
These jewelled and beaded Alexander McQueenpumps are a glitzy twist on the velvet trend
---
Embrace bold colours with this beautifully embroidered Anna Sui waistcoat
---
Wear this silver beaded skirt from Alice and Olivia with a sheer shirt for an office to evening look
---
Combines three trends in one with this luxurious embroidered, black velvet bomber jacket from Saint Laurent
---
Spice up any evening gown with these delicately embroidered Malone Souliermules
---
This article first appeared on hk.asiatatler.com