Top Female Entrepreneurs Share Their Lessons Learnt From Running A Business At The Inaugural Bumble Bizz Summit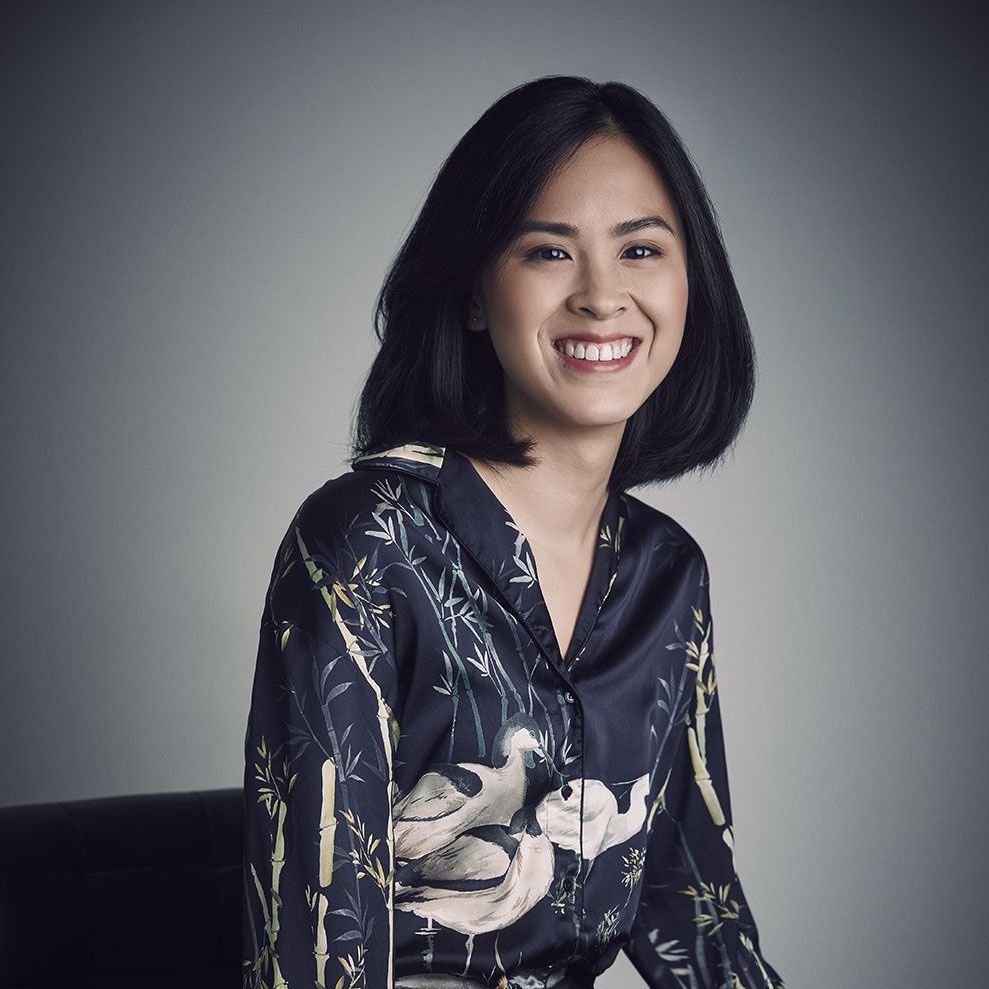 By Chong Seow Wei
November 01, 2019
Enterprising women leaders from around the region candidly discussed the ups and downs of running their own brand, and what they learned in between at the region's first Bumble Bizz Summit in Sydney
Most people would identify Bumble as a dating app. But it is more than just that. Did you know that when members of the opposite sex match on the location-based social and dating platform, women are required to make the first move? The platform is all about women empowerment and to further drive that notion, it organised its very first Bumble Bizz Summit in Sydney, Australia last month.
There were two goals to be achieved at the end of this inaugural summit. First, to promote awareness about the platform's overall mission to "empower women to make the first move in dating, friendship and professional networking"; and secondly, to also fuel the entrepreneurial spirit in its users who attended the event, which took place at Australia's largest contemporary multi-arts precinct, Carriageworks.
Singapore Tatler was invited to attend the summit, which also included panel discussions on topics such as breaking the mould, failure and creating a sustainable business.
(Related: Who Were The Winners At The Women Entrepreneur Awards 2019?)
Founded in 2014 by Whitney Wolfe Herd, who is also a co-founder of dating app Tinder, the US-headquartered app operates in three different spaces: Bumble Date for dating, Bumble BFF for friend-finding and Bumble Bizz for professional networking. And in all these areas, women are encouraged to initiate the first conversation in a bid to debunk traditional gender roles and the expectations of how men and women should behave and interact with each other. Since its founding five years ago, the app has amassed a strong community of over 70 million registered users across 150 countries.
At the recent summit, Bumble organised its first Bumble Bizz pitch competition for the region and selected one winner from each of the six markets it operates in the region, which includes Singapore and Hong Kong. Each winner received a US$5,000 grant to fund their start-up and kick-start their entrepreneurial dream.
The summit programme also included panel discussions on topics such as breaking the mould, failure and creating a sustainable business. The influential and enterprising female leaders that were featured included Generation T honouree Lindsay Jang of Yard Bird in Hong Kong as well as social media star-turned beauty entrepreneur Elle Ferguson of self-tanning brand Elle Effect.
(Related: 10 Women Who Are Shaping Singapore)
Here are four key takeaways from the talks.
1/4 Be open to making mistakes
Any entrepreneur will tell you this: things can and will go wrong as you achieve milestones and success in your career. What matters more is how you react and what you learn from these mistakes. "Whenever I fail [to do something], I take a deep breath and count to 10 before thinking of how I can make things work again. You've got to figure out a way to undo the mistake anyway, so take a deep breath and find a solution," said Ferguson.
To her point, high-profile Australian PR guru Roxy Jacenko of Sweaty Betty PR added: "I actually don't like the word 'fail'. Every move you make is a learning curve. It's a mistake, not a failure because it helps you to put better systems in place and teaches you something such that you can do better next time. So when I look back now, I don't believe I've encountered any failures, just lessons that have made me a better businessperson than before."
(Related: Who Are The Women Behind Asia's Most Innovative Entrepreneurs?)
2/4 Work with smarter people than you
"Find people who understand areas of the business you don't have expertise in," said Jacenko, to which fellow panellist and celebrity stylist Lana Wilkinson concurred: "Now, I have someone to talk through the things that I'm uncomfortable or not the most well-informed about. And I can focus on what I'm familiar and good at."
In the same vein, Canadian-born serial entrepreneur Lindsay Jang, who is behind famous dining establishments in Hong Kong such as Yard Bird and Ronin, emphasised the importance of this element in ensuring a business remains relevant and future-ready: "I'm always on the lookout for people smarter than me to work with. I think about this every single day. I tell my team that there's no space for ego in my company; it just takes up unnecessary space. I find comfort in working with a team where I don't have to make autonomous decisions and I have a sounding board. For instance, you may think a certain way, but when you start to talk about your perspectives with your team, you may start to poke holes in your own ideas after hearing their viewpoints. After all, behind a successful person is usually a whole team of people."
3/4 Build an authentic brand
In the current digital era, people have greater access to information and thus, are more discerning of what they consume. For brands in particular, this has led to a trend to market what is called "aspirational realness", a term used by Rosie Findlay, a researcher at the London College of Fashion in an article published in the journal Communication, Culture and Critique. Effectively, it describes how brands (particularly those targeting millennials and Gen Z women) are increasingly deviating from promoting the traditional perspective of perfection in favour of the idea that there's beauty in diversity—be it body shape or skin tone.
The concept of "aspirational realness" is seen in the social media space as well, where users of platforms such as Instagram seek honest yet covetable content that they can also relate to.
(Related: Banyan Tree Founders, Ho Kwon Ping And Claire Chiang, Together With Daughter, Ho Ren Yung Talk About Their Entrepreneurial Journey As A Family)
"A big mistake that people who want to create a social media presence make is dropping their entire personality and behaving robotically online, and being somebody they're not," said Malini Agarwal, an Indian social media darling with 64,500 followers and founder of MissMalini Entertainment, the go-to platform for all-things Bollywood and Indian television. "Social media is another form of reality—it's virtual reality. So I think it helps to take a step back and think, would you do this in real life too? By asking that question, you'll have a good idea of how you should be posting your social media content."
4/4 Respect is the cornerstone of success
Respect is one of the most important tools an entrepreneur can have. Whether it's within the office or in a business deal setting, showing understanding and consideration for other people's feelings and opinions can take you a long way. This can range from being sincere and truthful with your actions, to keeping communication open and transparent, to acknowledging an idea or perspective that doesn't align with yours (and embracing it when it makes sense to).
As Wilkinson put it: "The way I treat someone who's well-known is the same as how I treat someone who is lesser known or who works for me. You also succeed when you support and lift others up as you climb."