Royal Families Around the World: A Guide to the Swedish Monarchy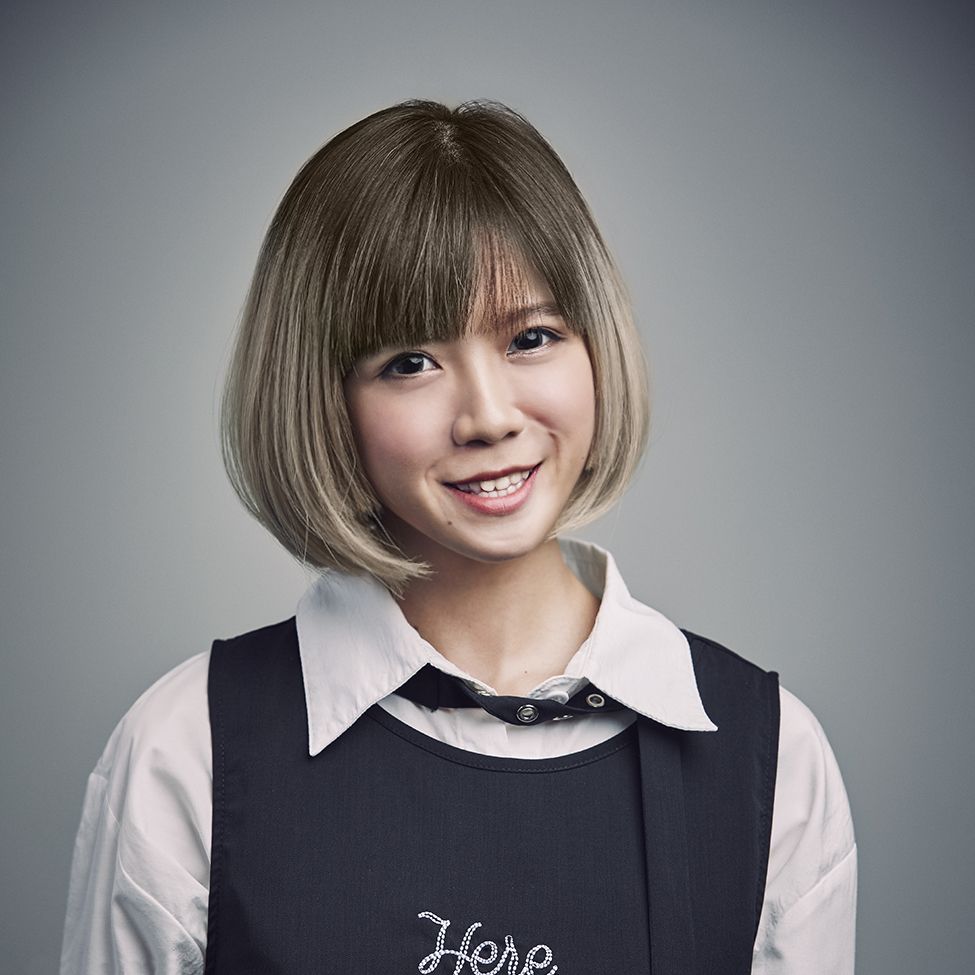 By Chloe Pek
July 13, 2020
Everything you need to know about the who's who of the Swedish royal family
The most prominent royal family in the world would undoubtedly be the Mountbatten-Windsors—the family of Queen Elizabeth II and Prince Philip, Duke of Edinburgh. But did you know that there are as many as 44 sovereign states in the world with a monarch as head of state?
Excluding the Pope of the Vatican City State, 43 states are led by royal families. One of these is the Swedish royal family, headed by King Carl XVI Gustaf and Queen Silvia—and they make the headlines pretty often as well. Here's a guide to the who's who of the Swedish monarchy.
King Carl XVI Gustaf
Ascending the throne in 1973—when he was just 27 years old—King Carl XVI Gustaf is the longest-reigning monarch in Swedish history. However, due to the Instrument of Government passed in 1974, his role is largely ceremonial, although he is still regularly informed of affairs of the state and heads the House of Bernadotte. The King and his Queen are generally well-liked for their down-to-earth nature.
King Carl Gustaf made the headlines in October last year when he removed five of his grandchildren from the royal house. This meant that the children of Princess Madeleine and Christopher O'Neill, and Prince Carl Philip and Princess Sofia, would lose their HRH status and would not be entitled to the appanage—a taxpayer-funded annual sum received by members of the royal house. According to royal watchers, the move was a response to the scrutiny over the increasing number of royals who are paid for official duties. It also gave the children the freedom to pursue their own careers and live ordinary lives. The royal couple won hearts once again in December when they flew a commercial flight to India, and the King was spotted carrying his own luggage at the airport.
Queen Silvia
The wife of King Carl Gustaf, Queen Silvia met the King during the 1972 Summer Olympics where she was an interpreter and host—she speaks six languages, including her native German, French, and Spanish. She is the first Swedish queen to have had a professional career prior to her royal role. Then a Crown Prince, King Carl Gustaf had explained in an interview that it just "clicked" when they met. The couple announced their engagement on March 12, 1976 and got married three months later on June 19. Fun fact—iconic Swedish musical group Abba dedicated the first performance of Dancing Queen as a tribute to the future queen at the pre-wedding gala.
As a member of the Royal House, the Queen's interests lie in the youth and elderly. She established Mentor International in 1994 in collaboration with the World Health Organisation to inspire and empower youth to make healthy life choices and co-founded the World Childhood Foundation in 1999. She also established Silviahemmet in 1996, a non-profit "devoted to improving the quality of life for persons affected by dementia and their families.
Crown Princess Victoria, Duchess of Västergötland
Due to the introduction of absolute primogeniture to the Act of Succession in 1980, Crown Princess Victoria, born in 1977, is set to become the first female monarch to succeed the Swedish throne since 1720, and the third in the kingdom's history.
The Princess suffers from dyslexia—like her father King Carl Gustaf and brother Carl Philip—and prosopagnosia, which makes it difficult for her to remember names and faces. Despite calling it a "big drawback" in her capacity, these conditions have not stopped the royal from performing her duties as heir apparent to the throne. She regularly attends the Advisory Council on Foreign Affairs and the information councils with Government ministers, and represents Sweden on official trips abroad. According to the official site of Sweden, Victoria "is in great demand as an ambassador for Swedish ventures in culture, art and design—which are also personal interests."
Prince Daniel, Duke of Västergötland
The husband of Victoria, Prince Daniel was the princess's personal trainer and the founder of Stockholm gym chain, Balance. Reports of the pair dating first broke in 2002, and the couple was the focus of Swedish media. Neither descended from royalty or nobility, Daniel's commoner status was poked fun of back then, and he was obviously uncomfortable with the attention. Victoria had also confirmed in a 2009 biography Victoria—Queen of the Time that her parents were concerned if Daniel was a good match.
Alas, the couple announced their betrothal in 2009, and wedded on June 19, 2010. They recently celebrated their 10-year anniversary with a series of new portraits. They have two children, Princess Estelle and Prince Oscar.
Princess Estelle, Duchess of Östergötland 
Eight-year-old Princess Estelle is the eldest child of Victoria and Daniel, second-in-line to the Swedish throne. Also holding the title of Duchess of Östergötland, Estelle's birth was celebrated with much fanfare as she was the first female royal to be born with the right to inherit the throne as heir apparent.
This is because Sweden adopted absolute primogeniture in 1980, which allowed for the eldest child to be first in the line of succession regardless of gender. Her birthday was marked by two 21-gun salutes on Skeppsholmen island, opposite the Royal Palace in Stockholm.
Prince Oscar, Duke of Skåne
The younger child of Victoria and Daniel, four-year-old Prince Oscar is the third-in-line to the Swedish throne, after his elder sister Estelle. Like his sister, his birth was greeted by two 21-gun salutes on Skeppsholmen island.
His godparents are Crown Prince Frederik of Denmark; Crown Princess Mette-Marit of Norway; Princess Madeleine of Sweden; Victoria's cousin, Oscar Magnuson; and Daniel's cousin, Hans Åström.
Prince Carl Philip, Duke of Värmland 
Born in May 1979, Prince Carl Philip is King Carl Gustaf and Queen Silvia's only son and the heir apparent to the Swedish throne for seven months, until the amendment to the Act of Succession came into effect. Now, he is the fourth in the line of succession.
An athlete who is passionate about skiing and car racing, among other sports, Carl Philip completed the "Vasaloppet" in Sweden—the longest cross country ski race in the world—in 2003, and completed a full season of Porsche Carrera Cup Scandinavia in 2011. It was last reported in January this year that he had committed to the entire 2020 season of Porsche Carrera Cup Scandinavia. The 41-year-old prince is married to former model Sofia Hellqvist, and have two children, Prince Alexander and Prince Gabriel.
Princess Sofia, Duchess of Värmland
The wife of Carl Philip, Princess Sofia's past as a model for men's magazine Slitz and reality show contestant on Paradise Hotel (2005) was the subject of much scrutiny when her relationship with the prince was confirmed in 2010. In the television special The Year With the Royal Family, Sofia said, "A lot has been written over the years, not only following our engagement. For me, it's pretty boring, [my modelling and reality TV days] happened 10 years ago and I've moved on with my life. But no regrets. Experience shapes a person."
Indeed, Sofia moved on to New York in 2005 where she studied accounting, specialising in business development at the New York Institute of English and Business and worked as a certified yoga instructor. She also studied global ethics, child and youth studies, the UN Convention on the Rights of the Child in theory and Swedish practice, and gender and international relations at Stockholm University, demonstrating her interest in child and youth issues. She wedded Carl Philip on June 13, 2015, and the couple recently celebrated their five-year anniversary with behind-the-scenes photos of their big day.
Princess Madeleine, Duchess of Hälsingland and Gästrikland
The youngest child of King Carl Gustaf and Queen Silvia, Princess Madeleine is seventh in the line of succession. She graduated in 2006 with a Bachelor of Arts in art history, ethnology and modern history, and went on to study child psychology at the University of Stockholm. She is also an equestrian who competed in showjumping as "Anna Svensson", with a scholarship fund created in her name to encourage youth involvement in horse riding.
The Princess's charity work is largely centred around children—she is the patron of Min Stora Dag, a non-profit that grants wishes for children and adolescents with critical illnesses, and interned for Unicef for six months in the division of Child Protective Services. She also co-founded the ThankYou by Childhood campaign in 2012, and the #EyesWideOpen campaign to raise awareness about the sexual abuse of children. She published a children's book, Stella och hemligheten in support of the World Childhood Foundation last year. Madeleine is married to American financier Christopher O'Neill and has three children—Princess Leonore, Prince Nicolas, and Princess Adrienne.