Pushing limits: Sabrina Ault, Ameer Jumabhoy, Sharanjit Leyl and Kevin Chua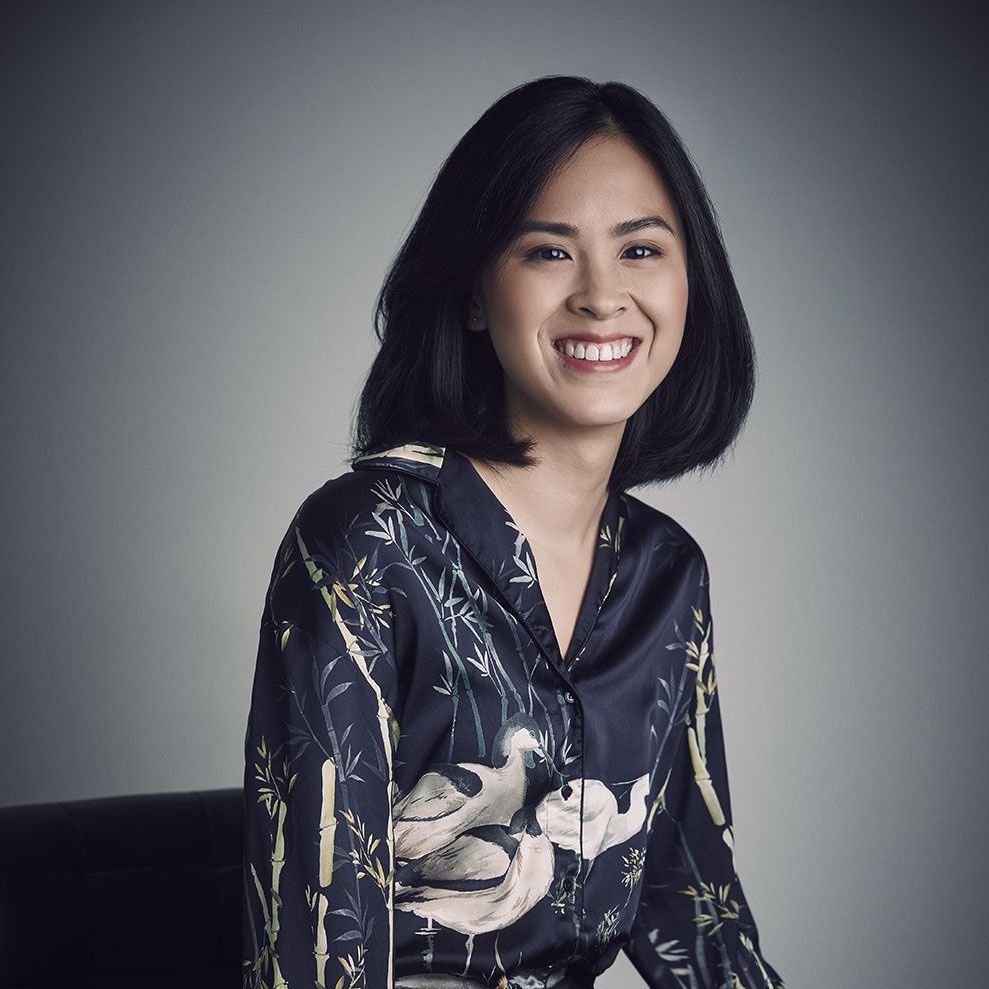 By Chong Seow Wei
March 12, 2015
Speak of fitness and adventure, and enthusiasts will assure you that it's often a case of mind over matter. Four tenacious individuals rave to Chong Seow Wei about their favourite heart-pumping sports.
Making Waves
Sabrina Ault, Dive devotee
Scuba and freediving is, for me, one of the greatest escapes from my mind and body. The hours I operate on a weekly basis as creative director and head of new business development at The Ault Group do take a tremendous toll, but diving deep underwater, where mobile phones, computers and gravity don't exist, is like a form of meditation. The sound of my breathing is the only thing I hear and I feel like I'm in a space-like trance. I also love to think of myself as an underwater discoverer of sorts.
I've been diving for over 16 years now and like how I can literally pick up a bag, head anywhere in the world and jump into the sea. I try a different dive spot each time and by myself most of the time. Sometimes I could be diving into waters that require me to wear a drysuit because the temperatures are near freezing.

In January, I spent three weeks in the Philippines and took my rescue diver and divemaster courses. I've always felt that the former is the most important and rigorous—the latter just takes it further—as you'll need to overcome numerous challenges like finding missing divers or bringing several drowning victims or panicked divers to the surface from great depths—all while an instructor is attempting to turn off your air supply, steal your fins, pull your regulator out and make it difficult to function, remove your weight belt and mask—and giving CPR for as long as 45min. You are tested on your ability to handle exhaustion and stress.
As a divemaster, I am certified to plan and lead dives. My ultimate goal is to educate others about conservation, the role of the sea in the world's ecosystem and what's left of it. It's heartbreaking to descend into 10m deep of trash and see garbage suffocating coral reefs."
Stable Swing
Ameer Jumabhoy, Polo pro
When i'm on my horse, I'm transported to a whole new world where all that matters is the elements of the game. I become one with the horse, the dynamics of the game are constantly in flux and I'm singularly focused on managing all of this while trying to control a ball that could be moving at 100km/h and trying to put it into a goal.
I play three to four times a week with my team La Sarita Polo and do two light gym sessions as well. During competition season, which lasts a good six to eight months a year, there really isn't much time to practise because fixtures come thick and fast, and you really need to make sure you're well rested and recovered for the next game. Polo is a sport that really takes a lot out of you, physically and mentally. Some people think that in polo, the horse does all the work. I'd encourage anyone who feels that way to take up a lesson or two—polo isn't classified as an extreme sport for nothing.
Last year, our team was invited to compete at the Newport International Series in Rhode Island in the US. I believe we were the first all-Singaporean team to have played polo since the 2007 Southeast Asian Games.
As an athlete, my aim is always to win trophies and improve as a player. I hope that people can take to the sport—I would like to see polo have a positive influence on society. My greater mission is to bring polo to the masses so that everyone can enjoy the sport in any way, shape or form, as well as to raise awareness for various social causes I feel close to, including cancer and underprivileged children—I've been lucky to have worked with great initiatives in the US, Pakistan, Malaysia and the Czech Republic.
What I love most about polo is the community it fosters. I could be travelling anywhere in the world, be it for appearances with La Martina, for which I am brand ambassador, or for business development duties with my family's business Tangerine Time, and I bump into old friends or make new ones almost instantly. It's also a very family-oriented sport that has played a big role in making my family close-knit. Having my family and people I love watch me play makes me want to prove myself even more. The feeling is such a natural thrill and even after 13 years of playing competitively, I'm glad it hasn't dwindled.
To describe how my life would be like without polo, I would associate it to the likes of Picasso without his art and Thierry Henry without his football. Polo to me is like a philosophy, a guiding path that has shaped my thoughts and personality."
Blade Runner
Sharanjit Leyl, Marathon maven
I was first inspired to run by my late father, who ran the Singapore Marathon in the 1980s to raise money for the visually impaired. Since 2005, I've been joining two to three races and half marathons a year as a way to honour him. My very first race was the Standard Chartered Marathon Singapore and I ran it to also commemorate my son's first birthday. Exactly 30 years ago, my father also brought visually impaired climbers up Mount Kinabalu in Sabah for the same charity and to commemorate this anniversary, I'm working on convincing my brothers to fly back from the US to climb the mountain with me.
I also run for two other reasons: to stay fit and for its therapeutic effects. As a producer-presenter covering regional tatler_tatler_stories with BBC World News, my day starts early. When a story breaks, I could be working on the scene for as long as 20 hours. As many of these tatler_tatler_stories are tragic, they do take a toll on me. Running provides relief from this and often, while I run, I also think of ideas. When I'm stuck with a problem, I find the endorphins help with providing solutions.
I typically run upwards of 10km twice a week and prefer doing it outside, getting the fresh air, hearing the sound of my own feet hitting the pavement, and seeing the sights and sounds of the city. When I was still living in the River Valley area, the Singapore River was my usual running route for 10 years. In fact, I'm paying tribute to my memories of it with a running sequence shot there for a BBC documentary called Singapore at 50 that I'm presenting as part of SG50. And even though I don't listen to music while running, when I start getting tired, I'll hear in my head the cheesy song by Soul II Soul that goes, 'Keep on moving, don't stop.'"
Maximum Impact
Kevin Chua, Freeletics fanatic
It wasn't easy getting into Freeletics, which is a high-intensity body weight workout that involves doing five sets of various exercises such as short sprints, burpees, pull-ups, squats and push-ups continuously. The first set starts with you doing 50 times of each exercise then decreasing to 40, 30, 20 and finally 10 for the subsequent four sets.
The whole workout programme is supported by this concept of overburn, which occurs when you're exercising at a level of intensity so great that your metabolic rate increases by up to 10 per cent for the next two days. You do it at your own pace and you're your own competition, but it's a big challenge to continue doing it regularly because it really pushes you to the limit. It can get to a point where it gets dangerous and you may hurt yourself, but I do it to stay active and get fit, and see how far I can go.
I remember not being able to lift my arms up for at least two weeks after my first two sessions, and my body hurting every day for the first four weeks. But the hurt was the gratifying kind of pain that reminded me I was doing something that can only be good for me.
It's been 12 months since I got into the regime and I've definitely gotten stronger and improved my level of endurance—the first time I started, I was doing the easy version of the workout and took more than an hour to complete the sets, because my busy schedule as a medical doctor at my and my wife's own private practice Drs Chua & Partners made me pretty unfit. Five weeks later, I was able to move on to the tougher version and have since clocked 27min as my fastest time.
Currently, I'm doing a variation of the workout where I focus the training on specific parts of my body. I start with a 20min run, then move on to doing either 100 sit-ups and 100 leg raises today, 100 squats and 50 pull-ups tomorrow, and so on. I've also been experimenting with kettle bell exercises and going on 20 to 25min runs more regularly with my wife."
Photography: Cher Him/Soobin & Him Photography
Styling and Art Direction: Desmond Lim
Hair and Make-Up: GregO, using L'Oréal Professionnel Tecni.Art and Shu Uemura
You might also like: