Malaysian Energy Entrepreneur Christien New Is Powering The lives Of Many In Southeast Asia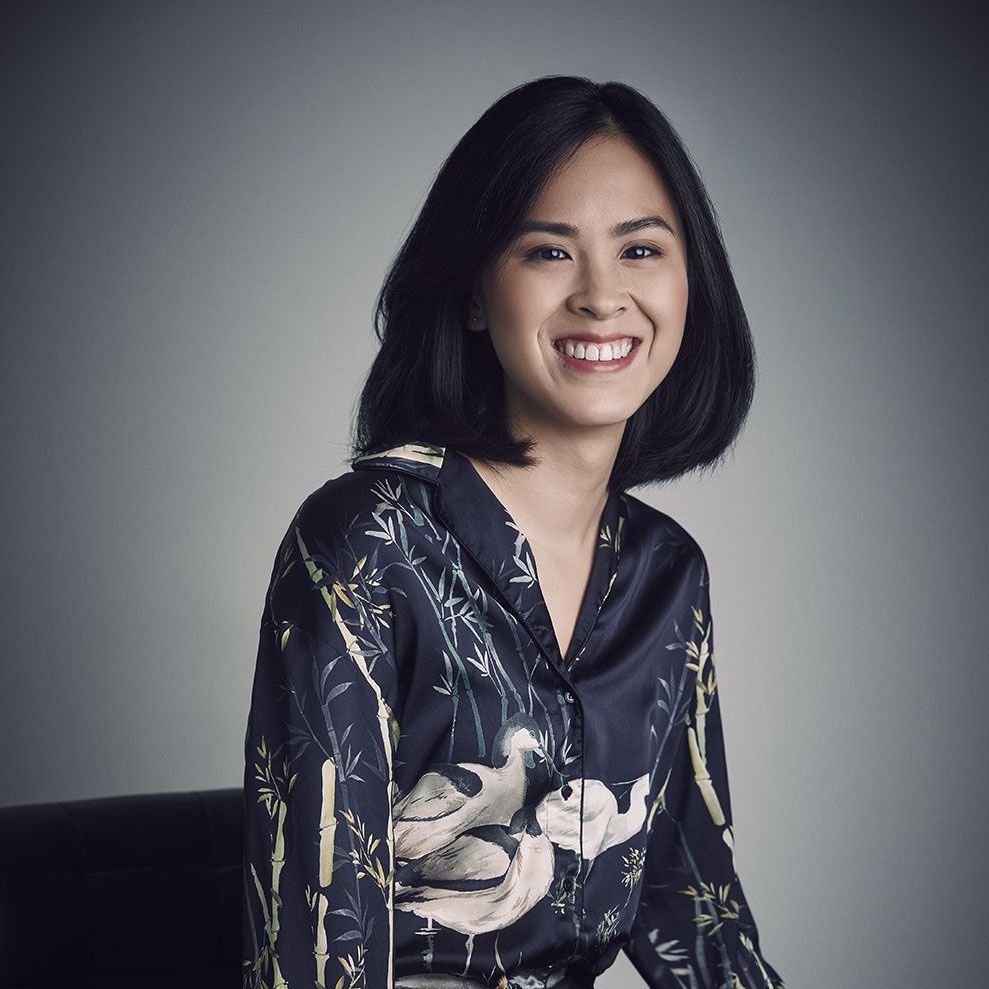 By Chong Seow Wei
May 22, 2019
He plans to take PT Bintan Power Plant forward with the use of blockchain and his new cryptocurrency, NewEnergy, to ensure its sustainability
The Internet of Things (IoT) and blockchain are pervading modern businesses, and companies are jumping on the bandwagon for fear of getting left behind by the digital transformation. Being the forward-thinking businessman that he is, Malaysian entrepreneur Christien New has already laid out plans, which have been in the works since 2017, to use these modern technologies for his energy company.

PT Bintan Power Plant, which he founded in 2002 and currently chairs, is a leading energy provider in Indonesia that reportedly generates 13,000MW of electricity to power nearly 15 million households across Southeast Asia. Earlier this year, New revealed plans to provide more affordable and sustainable energy to consumers using IoT and blockchain technology.
"There's always a disassociation between the actual power generated and what's being transmitted and distributed to end users," New explains, adding that his new master plan includes retrofitting current energy estates, spanning almost 150kha, in Southeast Asia with feedback sensors, gateways and wireless communications to collect real-time data via an IoT platform. This way, information on the inequalities and inefficiencies that emerge as power is deployed to the communities can be collected.

With the data, New says that he and his team will then develop more affordable solutions for consumers, and conceptualise new ideas to prevent energy wastage. The project is spearheaded by Best Power Ventures—a blockchain tech firm owned by New that focuses on providing smart solutions to the energy market—and will commence in the last quarter of this year. It is estimated to benefit nearly 40 million consumers in Indonesia, and a total of 100 million people across Southeast Asia.
AN ARDUOUS JOURNEY
Having come from humble beginnings, New's success did not come easy. Both his parents worked hard to put him through school, while instilling in him the right values.

He is particularly grateful to his Hong Kong-Japanese homemaker mother. "My mother is a woman of wisdom. She taught me to be fearless, even in the face of adversity and unfamiliarity. Her teachings have instilled in me the drive to give my very best in all that I do, and it has brought me to where I am today." It is because of her that New is not afraid to embrace new concepts or venture into uncharted territories.
That he believes in not giving up without a fight and persevering until the end helps too, when it comes to doing business. These also explain why in his younger days, New dipped his fingers into many different pies, some of which he had no prior experience in. As a celebrity in the Malaysian entertainment scene in the late 2000s, he acted in drama serials and hosted TV programmes, and even endorsed various lifestyle brands. He eventually left the limelight to further his studies in the US. After numerous corporate stints in the US and Singapore, he returned to Malaysia in 2000 upon being headhunted to join Konsortium Logistik. He took on the role of senior vice president for business development at the integrated logistics solutions provider and gained the invaluable leadership and industry experience he would need to build his own business later on. There, he also discovered a desire to bring change to the traditional energy industry.

Despite New's experience, it was not easy starting PT Bintan Power Plant on his own.
I built the business from ground up and it was definitely challenging in the beginning, but that's how most things worth doing are.
His perseverance through the hard times has since proven fruitful as the company is now reportedly valued at US$850m.
FUTURE PLANS
With PT Bintan Power Plant running smoothly and Best Power Ventures primed to help the former achieve optimum power transmission in time to come, New is planning to make further waves in the energy industry. His ultimate aim is to drive innovation and make the industry more inclusive.

One such plan is an energy utility cryptocurrency called NewEnergy, which seeks to open up the energy market and incentivise the everyday consumer to be vested stakeholders in the new energy ecosystem, keeping it transparent and fair for all players in the field. With this, consumers not only buy and sell energy, they can also use their tokens to pay their electricity bills without incurring any transactional fees from middleman platforms, hence making energy costs more affordable for them. "We want to buck the trend and lead the energy sector into the future," says New. "We hope to change the way consumers perceive and consume the energy they use on a daily basis."
Another project he is working on is the New World Fund, which will provide up to $100m in funding to start‑ups as well as small and medium enterprises developing newfangled green energy solutions that can drive the energy market towards a more sustainable future. "I've always believed that the best ideas can come from anyone," says New. "The New World Fund will give aspiring entrepreneurs with interesting ideas [for green energy solutions] the chance to power the next generation in a sustainable way."

At the rate in which the energy sector is changing and transforming, it may be tough to become the next big act. But with a detailed plan all mapped out, Christien New looks set to overcome all challenges and become a force to be reckoned with in the region.

Find out more at ptbpp.com