Prince Albert II Of Monaco On Saving The Oceans
Close Up
The history and future of Monaco, and indeed the world, is intimately linked to the health of the oceans, says the principality's reigning monarch
It may be one of the smallest countries in the world, but Monaco looms large in the popular imagination, wreathed in sun-kissed glamour. The belle epoque turrets of the Monte Carlo casino and hairpin turns of the Monaco Grand Prix number among its most famous attractions, but there is another draw here that is no less mesmerising—the Mediterranean Sea that laps at the coastline of this picturesque principality.
(Related: Here's What It's Like To Attend The Monaco Grand Prix As A VIP Client Of Louis Vuitton)
Views of crystalline blue waters are ubiquitous in the city state, and this geographical proximity to the sea contributes far more than a scenic backdrop. It has shaped Monaco's identity. "With the Alps at its back, the entire Rock of Monaco is sea-facing, to the point that, until the arrival of the railway in the 1860s, it was easier to reach Monaco by boat than over land," says His Serene Highness Prince Albert II, the reigning monarch of Monaco and head of the princely house of Grimaldi. He is referring to Le Rocher, the rocky promontory that is the oldest part of the country.
We are interviewing him ahead of his visit to Singapore to grace a fundraising gala dinner for the Prince Albert II of Monaco Foundation on November 9, and we were particularly curious to find out how his family influenced his foundation's focus on environmental protection and sustainable development.
"There is a steadfast, historic link connecting my family with the environment and in particular with the Mediterranean Sea. From our very earliest history, the Grimaldis have always had links with the sea," he responds.
(Related: 5 Watches That Help Save Our Oceans)
The Grimaldi dynasty traces its roots to Genoa, today part of northern Italy. It counts among its members those who have distinguished themselves by leading their ships in naval battles, including the battle of Zierikzee in 1304 and the battle of Lepanto in 1571, Prince Albert II points out. "And then there are emotional ties, which have been woven by some exceptional characters," he continues. "My father, Prince Rainier III, was actively involved in the protection of marine ecosystems through creating the Larvotto nature reserve in Monaco and initiating the Ramoge Agreement, a convention signed by France, Italy and Monaco in 1976 for the protection of the Mediterranean coastal waters. My mother [Hollywood icon Grace Kelly] also passed on to me a love of nature and the sea, and this was the way she brought up my sisters and me."
Perhaps the family figure most renowned for plumbing the ocean's depths was his great‑great-grandfather and namesake Prince Albert I, an oceanography pioneer who founded the stunning Musée Océanographique de Monaco. He created new techniques and instruments for measurement and exploration, supported many Arctic and Antarctic explorers, and undertook explorations himself, which resulted in groundbreaking oceanographic studies. In particular, this intrepid ancestor ventured several times into the Arctic region, visiting Norway's Svalbard archipelago to study its marine life and glaciers.
"His expeditions and research played a very important role in our understanding of the sea, the seabed, its currents and the life that it supports," says Prince Albert II.
With an affinity for the sea that spans generations, it comes as no surprise that protecting its wonders has become a priority for Prince Albert II. He ascended the throne in 2005, and "made it clear that the environment must be given a central place". In 2006, he set out on his own Arctic expedition, to pay tribute to his great-great-grandfather and raise awareness of global warming. Travelling with a team of seven on dog-pulled sledges, he became the first head of state in office to reach the North Pole. "The extraordinary adventure we have just experienced must not detract us from the fact that our planet is in great danger and that we must—more than ever before—rally together to preserve it," he declared upon arriving at his destination.
(Related: Here Is How Travel Can Save The Earth)
Soon after, he launched his eponymous foundation, and subsequent journeys have only deepened his commitment to environmentalism. "My travels in the Polar regions in 2006 and 2009, and also to Africa on many occasions, have strengthened my desire to play an active part in protecting our planet," he shares. "Beyond that, my many other field trips and meetings on these topics, over many years, have absolutely convinced me of the crisis. My voyage to the North Pole in particular made a deep impression on me. The Poles, more than any other region, are suffering the consequences of the deterioration in our climate, and I came back convinced that from now on, we must endeavour to take action to limit this deterioration and manage our planet's resources in a sustainable manner."
(Related: Louis XIII and Pharrell Will Release 100 Years - The Song We'll Only Hear If We Care In 2117)
BUILDING A FOUNDATION
The Prince Albert II of Monaco Foundation focuses its efforts on three geographical areas: the Mediterranean basin, due to the geographic position of Monaco; the polar regions, which are key indicators of shifts in climate change; and the Least Developed Countries (as defined by the United Nations), which are severely impacted by the effects of climate change, the loss of biodiversity and water shortage. Through partnerships, advocacy and funding support, the foundation seeks to limit the effects of climate change, promote renewable energies, safeguard biodiversity, manage water resources, and combat desertification. "The past 11 years have been very enriching. Already, more than 400 projects have been successfully carried out, totalling €36m," he notes.
Milestone projects include the 2013 reforestation of degraded areas near water points in Brazil (a collaboration with renowned Brazilian social documentary photographer Sebastião Salgado), and the creation of a Centre of Social Excellence, based in Cameroon, for the tropical forests of the Congo basin. There have also been, of course, many initiatives to protect the ocean. The foundation has spearheaded numerous studies and awareness campaigns to combat pollution caused by plastic waste. It initiated the creation of a Marine Protected Area around the Greek island Gyaros, which is home to a large colony of monk seals, an endangered species. It also succeeded in convincing the Intergovernmental Panel on Climate Change, the international body responsible for the scientific analysis of climate change, to prepare a special report on the oceans and the cryosphere—the parts of the Earth's surface where water is in solid form, such as glaciers and ice caps. This report will be completed in 2019, and will improve the understanding of key environmental developments such as sea level rise.
The accelerating pace of sea level rise has indeed been called the defining issue of the 21st century, especially by the coastal and island communities most vulnerable to its impact. Yet, this existential threat to human civilisation, along with other effects of climate change, remains hotly contested in some quarters, even as others believe it is already too late to arrest global warming's devastating momentum.
The way Prince Albert II sees it, though, there is reason to take heart. For instance, in 2016, the Ross Sea off Antarctica became the world's largest marine protected area, thanks to the Commission for the Conservation of Antarctic Marine Living Resources, which comprises 24 countries. "That is a step forward we can be proud of," he says. The opening of international negotiations concerning the high seas is also heartening, as this means states have begun a process aimed at reaching an agreement on conservation and the sustainable use of biodiversity beyond the maritime zones subject to national jurisdiction. "We should of course mention the Paris Agreement, the first universal climate agreement signed by 195 countries," he adds.
"Even though the US administration has chosen to withdraw from this agreement, the commitment of many states within the US remains. I, together with my foundation, have been actively involved in all these issues."
(Related: Green Living Inspiration: Nature-Inspired Decor, Sustainable Furniture And Eco Travel)
THE ROAD AHEAD
These macro developments are bracing indications that the enormous responsibility of combating climate change is being shouldered collectively. But individual action matters too, so we ask if he would like to share any encounters with inspiring people he met during the course of his work for the foundation. "I have met many people. And it is difficult to choose," is his diplomatic response. He mentions the Solar Impulse project, which aimed to bring attention to clean technologies, and which was supported by his foundation. "This solar aircraft travelled all the way around the world, a journey of over 40,000km, without a single drop of fuel. Two pilots took turns aboard the aircraft: Bertrand Piccard, founder of the project, and his partner André Borschberg."
Then there are the world leaders who are pushing for change. "There is Nicolas Hulot, who became France's minister for Ecological and Inclusive Transition some months ago, with whom I have regular discussions on every subject relating to the environment. A deep friendship has been sealed between us," he says. "I also meet with policy leaders, some of whom are strongly determined to change the practices in their countries. In this regard, I was very much impressed with the president of China, Xi Jinping, and his plans concerning the energy transition scheme for his country."
Closer to home, Monaco is punching above its weight in its sustainability initiatives. His foundation supports the World Wildlife Fund's pioneering tuna tagging project in the Mediterranean Sea, which gathers data about their migratory behaviour so as to provide better advice to fisheries on how best to protect the species.
(Related: Akaryn Hotel Group Is Going Single-Use Plastic-Free)
Monaco is also a pioneer in clean mobility. "The principality has one of the largest fleets of electric vehicles in the world, relative to population size. Four per cent of the fleet, amounting to 1,500 vehicles, are environmentally friendly," he points out. In the same spirit, Monaco hosts the Monte Carlo e-Rallye and the Formula E World Championship race, where competing cars run wholly on clean energy. "Moreover, I think that the energies derived from the sea and the sun will provide tremendous alternatives. In Monaco, we are currently developing these two sources of energy, promoting photovoltaics and developing seawater heat pumps."
When taken together, these initiatives paint an enchanting vision of what a clean and green world could look like one day, if we successfully keep the rising tide at bay. Perhaps the human race can overcome the greatest challenge facing our survival—ourselves. "The economic realities of our society can have a very strong impact on the best of intentions. Fossil fuel subsidies and all the plastic used in our daily lives are the most striking examples of this," says Prince Albert II.
"Making any change to the functioning of society takes time, but the early signs are there and I remain firmly optimistic."
Trending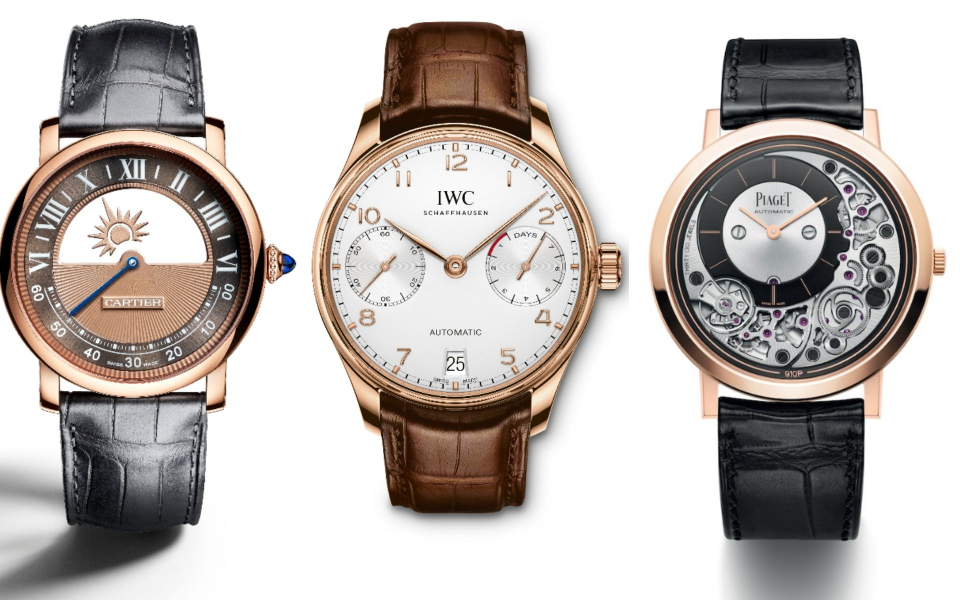 12 Men's Watches For Every Glamorous Occasion
November 10, 2018 | BY Brian Cheong
photo_library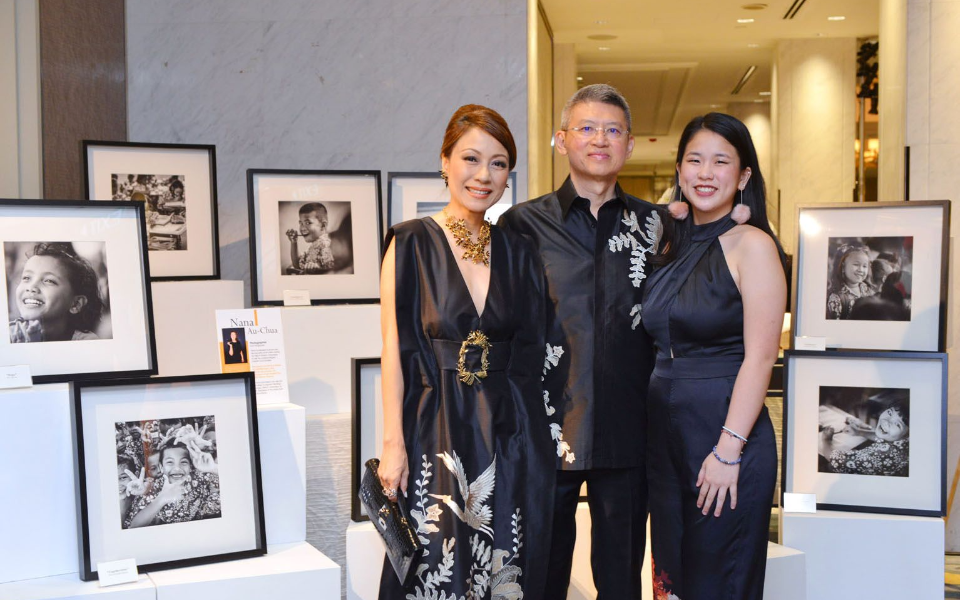 LOAF Gala Dinner 2018
October 30, 2018 | BY Kissa Castañeda
photo_library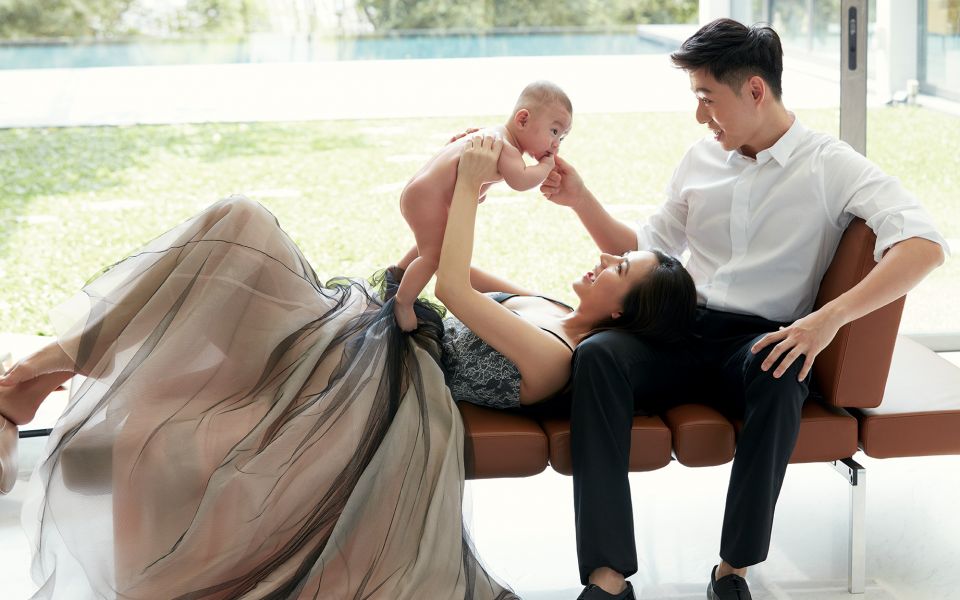 "Instagram, For Me, Isn't About Likes" Says Cheryl Wee
October 30, 2018 | BY Daphne Chen-Cordeiro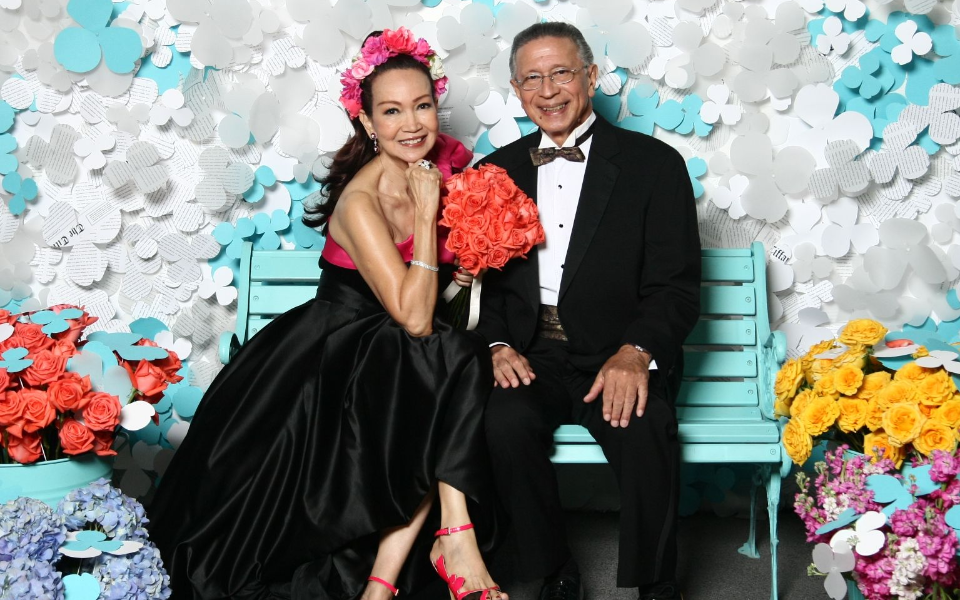 Best Photo Booth Moments From The Singapore Tatler Ball 2018
October 29, 2018 | BY Chloe Pek
photo_library
Celebrating 25 Years With Kim Robinson And Takashimaya S.C.
October 29, 2018 | BY Elizabeth Lee
photo_library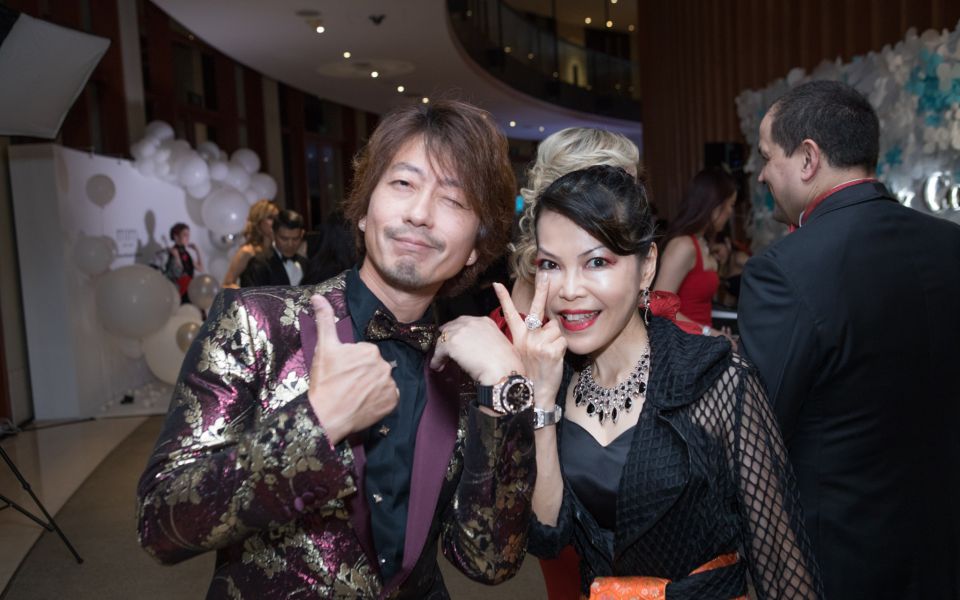 Singapore Tatler Ball 2018: The Bling Report
October 29, 2018 | BY Nicolette Wong
photo_library