Oscars 2021: 7 Asian Nominees and Winners Who Made History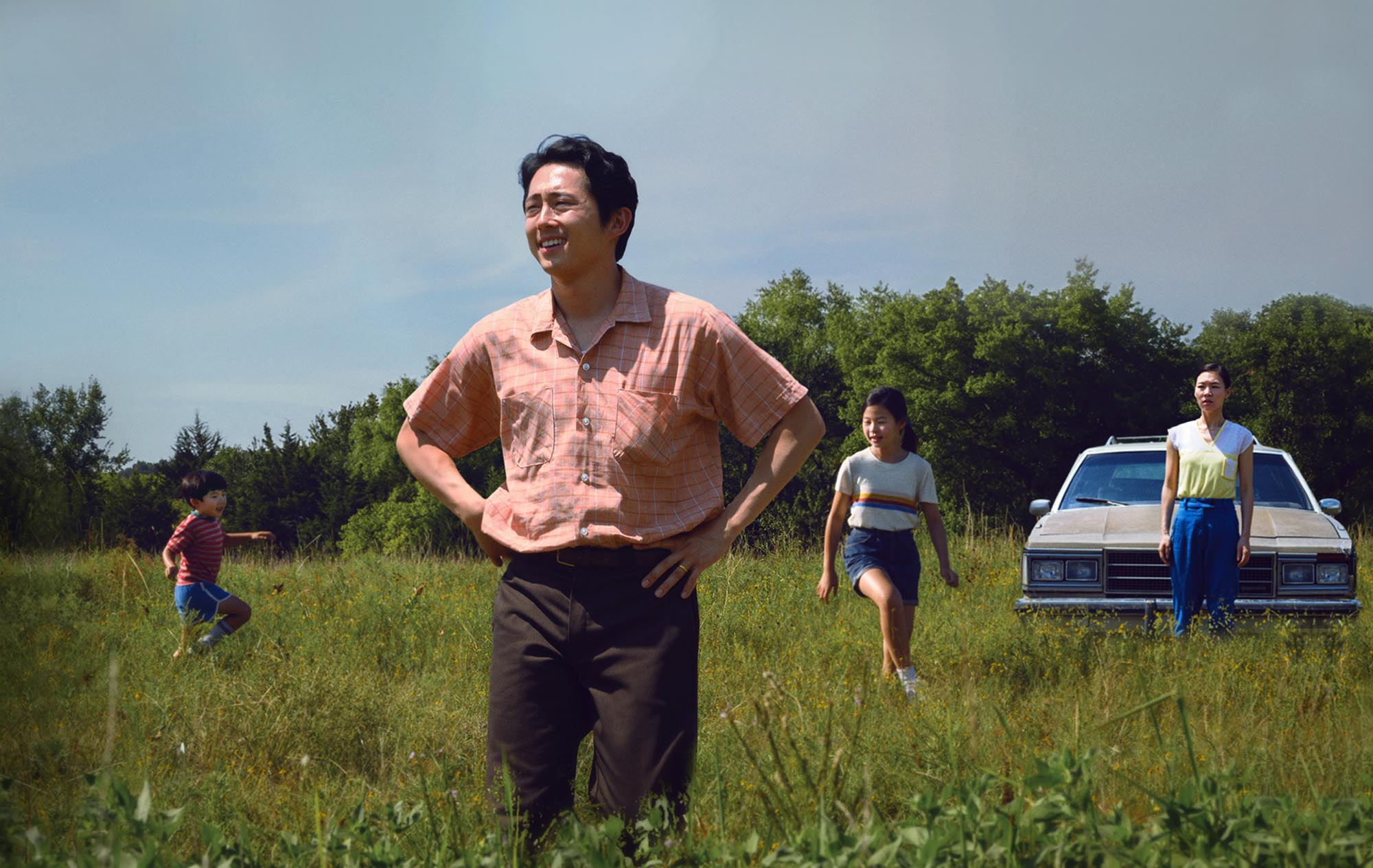 By Jianne Soriano
April 26, 2021
Here are some of the Asian talents that made history with the announcement of the Oscar 2021 nominations
This story was first published on March 23 and updated on April 26, 2021.
Additional reporting by Andrea Saadan.
Asians are slowly taking the reigns on the Oscar stage. After Bong Joon-ho's historic win last year, many wonder if the streak will continue.
And with the nominations for the 2021 awards just announced, it's looking to be the most diverse Oscars ever, with nine of the 20 acting nominees for people of colour. A total of 70 women also received 76 nominations, the most in Oscar history. It also marks the first time that many Asian performers have been nominated in their respective categories.
Get to know some of the Asian talents that have made history at the Oscars 2021.
(Related: Oscars 2021: The Full List of Winners)

1/7 Youn Yuh-Jung
Award: Best Supporting Actress for Minari
Veteran South Korean actress, Youn Yuh-jung is no stranger when it comes to awards and prizes. The 73-year-old actress boasts a career that spans over half a century, with numerous films and TV series under her belt. Her nomination for Best Supporting Actress for Minari (2020) is a feat that no South Korean artist has ever achieved, even last year's Oscar-winning Parasite (2019) did not get a nod for any of its cast.
Youn's rise to stardom is from Kim Ki-young's Fire Woman in 1971. She took home best actress prizes from Korean film awards and opened the path for more projects. Briefly taking a hiatus from the entertainment scene following her marriage even if she was at the peak of her career, Youn moved to the US. But after her divorce, she made a comeback to the screen in the 1980s battling the stigma placed around divorced women in the country.
But Youn rose to the challenge and played characters that helped shape the narratives of the films that she starred in. Her scene-stealing performance in Minari, carrying the emotional weight of the film with her.
With her historic win at the Oscars 2021, Youn is the first Asian woman to win in the acting category since 1957 and the first Korean actress to ever win.
2/7 Riz Ahmed
Nomination: Best Actor for Sound of Metal
Riz Ahmed follows up his historic win as the first Muslim and first Asian actor to bag a leading acting Emmy award in 2017 for the limited series, The Night Of. Now, the British-Pakistani actor has once again made his name known in the history books as the first Muslim nominated for the Oscars for Best Actor and the fourth Muslim actor overall after Omar Sharif, Shohreh Aghdashloo and Mahershala Ali to be nominated. Initially known for his work in independent films such as The Road to Guantanamo (2006), Four Lions (2010) and The Reluctant Fundamentalist (2013), Ahmed got his big break in Nightcrawler (2014).
Since then, the actor appeared in blockbuster films such as Jason Bourne (2016) and Rogue One (2016). But his critically acclaimed role in The Night Of cemented his talent as an actor. For the Sound of Metal (2019), he scored his second Golden Globe nomination. But that's not all there is to the actor. He's also a member of the hip-hop group, Swet Shop Boys and produced the chart-topping albums, Microscope and Cashmere, charting on the US Billboard 200.
3/7 Steven Yeun
Nomination: Best Actor for Minari
Most would recognise Steven Yeun from his role as Glenn Rhee in The Walking Dead. It's almost unbelievable that the Korean-American used to audition for a five-line role to now making history as the first Asian American actor to nab a Best Actor nomination. Along with Riz Ahmed, it's the first time in the 93-year history of the Oscars that two actors of Asian descent are nominated in the lead actor category.
Just like the zombies he faced in The Walking Dead, Steven Yeun came back to life, resurging his career and starring in critically acclaimed works from South Korea's most notable directors including Bong Joon-ho's Okja (2017) and Lee Chang-dong's Burning (2018), the latter earned him numerous best-supporting actor nominations. Yeun's performance in Minari may well be the highlight of his career, but the actor is just getting started.
(Related: Oscars 2021: Steven Yeun Makes History as the First Asian-American Best Actor Nominee)

4/7 Chloe Zhao
Nomination: Best Director for Nomadland
Fresh off making history as the first Asian woman to win Best Director at the Golden Globes, Chloe Zhao is back at it again. This time, she's the first Asian and woman of colour to get a Best Director nod at the Oscars. Together with Emerald Fennel, this is the first time that two women have been nominated for the category in the history of the awards. The Beijing-born filmmaker is known for her independent films, all of which have earned critical acclaim.
Her debut film, Song My Brothers Taught Me (2015) premiered at Sundance and got a nomination for the Independent Spirit Award for Best First Feature. Her next film, The Rider (2017) was also nominated for Best Film as well as Best Director at the Independent Spirit Awards. Nomadland (2020) thrust Zhao into the spotlight, gaining her international recognition.
(Related: Oscars 2021: Chloé Zhao Becomes First Asian Woman to Win Best Director)

5/7 Lee Isaac Chung
Nomination: Best Director for Minari
It's hard to imagine that Lee Isaac Chung was on the verge of quitting filmmaking before directing Minari (2020). The Korean-American director's debut feature Munyurangabo (2007) premiered with high praises at Cannes for Un Certain Regard. But that was 11 years ago. His follow-up works, Lucky Life (2010) and Abigail Harm (2012) didn't receive the same treatment.
Drawing from his childhood experiences on a farm in Arkansas, Minari was born and with that, Lee earned his first Best Director nomination, only the second Asian-American male director to earn a nod after M. Night Shyamalan in 1999 and the fourth male Asian director overall following Ang Lee and Bong Joon-ho. Lee joins Chloe Zhao in marking the first time that two directors of Asian descent are nominated in the category.
(Related: Bong Joon-Ho Confirms 2 Sequels to His Oscar-Winning Movie, Parasite)
Lee's powerful movie about the American dream premiered at Sundance and won over the jury and audience awards. Despite the controversy, the movie also bagged Best Foreign Language Film at the Golden Globes.
6/7 Derek Tsang
Nomination: Best International Feature Film for Better Days
If you've never heard of Derek Tsang, now's the time to put this rising director on your list. Tsang is the son of Hong Kong comedian and TV host, Eric Tsang. Despite Hong Kong movies being a constant presence at many international films festivals, the film is only the third ever Hong Kong submission to be acknowledged at the Oscars. Tsang also makes history as the first Hong Kong-born director to receive the honour.
Tsang also moonlights as an actor, making his debut in Men Suddenly in Black (2003) and took on the director's seat for Lover's Discourse (2010) which earned him a Best New Director nomination at the Golden Horse Awards in 2016. His 2016 film, Soul Mate bagged numerous nominations for Best Director at Hong Kong and Asian awards including the Golden Horse Awards, Asian Film Awards and Hong Kong Film Awards.
His magnum opus, Better Days (2019) swept eight awards Hong Kong Film Awards and became a hit national hit following its release in China, grossing over $220 million.
7/7 H.E.R
Award: Best Original Song for Fight For You from Judas and the Black Messiah
H.E.R (Having Everything Revealed) first made her presence in the music scene in 2016 with the release of her debut EP, H.E.R. Volume 2. She followed the release with Volume 2 and The Best Sides in 2017 then another two EPs in 2018, I Used to Know Her: The Prelude and I Used to Know Her: Part 2.
Her releases made her an artist to watch out for. Her first compilation album, H.E.R. was released in 2017, combining songs from each of her three EPs. The album received four nominations at the Grammys 2019, including Album of the Year and Best New Artist for H.E.R. She eventually won Best R&B Album and Best R&B Performance.
At the Grammys 2020, she bagged five nominations including Album of the Year and Song of the Year while she didn't win that year, she eventually won Best R&B Song and Song of the Year at the Grammys 2021.
H.E.R made history at the Oscars 2021, as the second person of Filipino descent to win an Oscar for Best Original Song after Robert Lopez won in the same category in 2013 and 2017.