Tokyo Olympics 2020: Meet the 23 Singapore Athletes Who Are Competing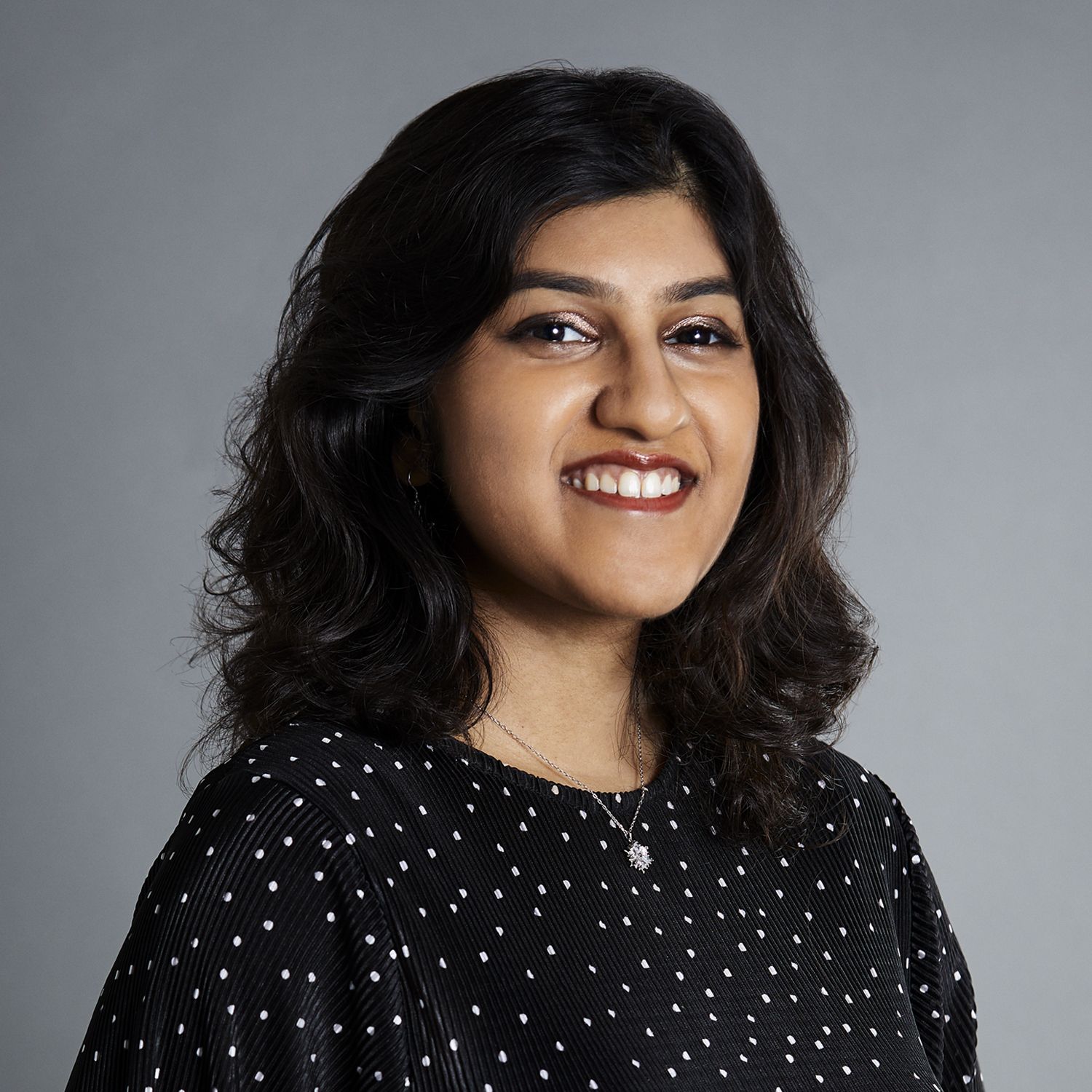 By Camillia Dass
July 06, 2021
Here are the 23 incredible athletes who will be competing for Team Singapore in the Tokyo Olympic Games which will be taking place from July 23
1/22 Kimberly Lim and Cecilia Low
Kimberly Lim and Cecilia Low, award-winning sailors, will be representing the country in the women's 49erFX sailing event at the Tokyo Olympics this year.
The pair, who were also Asian Games champions together, earned their spot after a spectacular performance at the Hyundai 49er, 49erFX and Nacra 17 World Championships in Auckland back in 2019.
2/22 Ryan Lo
3/22 Amanda Ng
Amanda Ng earned her spot at the Tokyo Olympics during the Mussanah Open Championship which took place earlier this year.
The 2018 Asian Games bronze medalist and sailor won seven out of 12 races to come out tops in her medal race.
This will be Ng's second Olympics after she participated in the 2016 Olympics in Rio de Janeiro.
4/22 Kiria Tikanah Abdul Rahman
Kiria Tikanah Abdul Rahman may only be 20 years old but she has already taken the fencing world by storm.
Early this year, Kiria participated in the Asia-Oceania Olympic Qualification Tournament in Tashkent, Uzbekistan and managed to beat her opponents to qualify for the Tokyo games alongside her teammate, Amita Berthier.
Related: Calm App Matches Naomi Osaka's Fine, Pledges to Pay Other Players' Penalties
5/22 Amita Berthier
Amita Berthier was the first Singaporean to win a National Collegiate Athletic Association (NCAA) fencing title earlier this year.
She then proceeded to beat Yana Alborova in the women's foil final at the Asia-Oceania Olympic Qualification Tournament in Tashkent, Uzbekistan which qualified her to play at the upcoming Tokyo Olympics.
Amita was Singapore's first female fencer to compete at the Olympics until she was joined by Kiria Tikanah. Together, the two young women are set to make history.
6/22 Tan Sze En
Tan Sze En is arguably one of Singapore's most accomplished and decorated gymnasts. She participated in the 2018 Asian Games and then moved to the United States at the Legacy Elite Gymnastics to train.
Following her participation in the 2019 World Gymnastics Championships in Stuttgart in Germany, the International Gymnastics Federation (FIG) released the list of Artistic Gymnastics 2020 Olympic Qualifiers and Tan Sze En found herself on the prestigious list.
7/22 Adele Tan
It was a brutal selection process that took over a year and a half but finally, the Singapore Shooting Association nominated Adele Tan as its women's 10m air rifle representative for the Olympics this year.
Tan was put through a selection process that comprised of four dedicated meets, the H&N Cup 2020 Munich and three internal shoots.
After winning gold at the H&N Cup and setting a new national record of 632.5 points while she was at it, Tan was a clear frontrunner to represent the nation at the Olympics.
8/22 Joseph Schooling
Joseph Schooling needs no introduction as one of Singapore's most successful and notable athletes. After winning Singapore's first and only Olympic gold in 2016, he shot to instant fame and very quickly became one of the country's darlings.
Since his big win, Schooling has participated in a number of swimming competitions including the 2019 SEA Games. He has also been training hard for the Tokyo Olympics which he will be competing in this year.
Related: Joseph Schooling: 5 Facts You May Not Know About the Olympic Champion
9/22 Quah Zheng Wen
Quah Zhang Wen is Joseph Schooling's talented and accomplished teammate who will be participating in the 100m butterfly and backstroke events at the Olympics.
He participated in the 2016 Rio Olympics and the 28th SEA Games. At the last Olympics, Quah achieved a personal best time of 200 meters butterfly in the heats.
10/22 Quah Ting Wen
Quah Ting Wen, who is the elder sister of Quah Zheng Wen, is living proof that talent really does run in the family. This year, she qualified for the upcoming Tokyo Olympics by being the "highest-ranked athlete based upon the FINA Points Table", according to the Singapore Swimming Association (SSA).
This will be the third time that Quah will be competing in the Olympics after participating in the 2008 Beijing Olympics, the 2016 Rio one and now the Tokyo games.
Related: Maria Sharapova is Retiring: A Look Back On Her Colourful Tennis Career
11/22 Chantal Liew
In June this year, Chantal Liew, an open water swimmer, secured her place for the Tokyo Olympics after finishing 29th in the 10km race at the FINA Olympic Marathon Swim Qualifier in Setubal, Portugal. She clocked a time of 2:12:19.5 and qualified by being the best Asian finisher.
Liew was also the first Singaporean woman to win an open water swimming medal at the SEA Games after she managed to score a silver medal.
12/22 Johnathan Chan
National diver, Johnathan Chan, qualified for the Olympics after he won the men's 10m platform final at the Asian Diving Cup in 2019.
Despite his happy-go-lucky attitude towards diving, Chan has two silver and three bronze medals from the Southeast Asian (SEA) Games in 2015 and 2017 respectively. The young athlete also has represented Singapore at the 2014 Youth Olympic Games in China.
Chan is the first Singaporean diver to ever qualify for the Olympics.
Related: Joseph Schooling on Defending His Olympic Gold and Life After Swimming
13/22 Freida Lim
Freida Lim is the first female Singaporean diver and the second diver in Singapore's history to qualify for the games.
The diver placed 15th in the women's 10m platform semi-final at the Fina Diving World Cup earlier this year but it was not confirmed if she was going to the Olympics or not. However, in June, Lim received the happy news that she will be joining Johnathan Tan in the games where her training will hopefully pay off.
14/22 Clarence Chew
Clarence Chew is the first Singapore-born table tennis player to qualify for the men's singles event.
In March, the 25-year-old defeated teammate Koen Pang, Southeast Asia Games Champion, in the Asian Olympic Qualification Tournament in Qatar in order to secure his place in the Olympics.
15/22 Feng Tianwei
Feng Tianwei first made headlines during the 2008 Beijing Olympic Games. The table tennis star won a silver medal which was Singapore's second-ever Olympic medal.
She then went on to the next games where she won a bronze medal of her own. She became the second Singaporean to win an individual Olympic medal.
She ended up bowing out of the quarter-finals at the 2016 Rio Olympics but is back this year to fight for her title at the Tokyo Olympics.
Related: Tokyo Olympics 2021: Inside the Olympic Games Athletes' Village
16/22 Yu Mengyu
At 31, the Tokyo Olympics looks set to be Yu Mengyu's last one. However, she is determined to go out with a bang.
After finishing fourth with the women's team and making the women's singles quarter-finals at the last Olympics, Yu is determined to improve her standings despite the recent flare-up of her chronic back injury.
17/22 Lin Ye
This year, Lin Ye will be making her Olympic debut and will be representing Singapore in the women's team event.
Lin will be leaving with her local teammates soon for acclimatisation training until July 17. She is one to watch and looks set to prove her talent in the upcoming games.
Related: Skims by Kim Kardashian Will Dress Team USA For Tokyo Olympics 2021
18/22 Loh Kean Yew
Loh Kean Yew, one of Singapore's national shuttlers, qualified for the Olympics in early June after securing 18th place in the Race to Tokyo men's ranking.
This will be his Olympic debut and he will be playing alongside Yeo Jia Min.
19/22 Yeo Jia Min
20/22 Shanti Pereira
Veronica Shanti Pereira will be Singapore's only representative at the track and field event during the Tokyo Olympics after she qualified for the prestigious sporting event early this month.
Pereira currently holds national records in the women's 100m and 200m and will compete in the women's 200m in Tokyo.
21/22 Caroline Chew
It was a last-minute withdrawal by New Zealand that allowed for Caroline Chew to slip into the line-up of athletes that will be competing for Singapore at the Olympics.
In fact, Chew has just become the first Singaporean to compete in equestrian at the Olympics after she and her house, Tribiani, registered a personal best of 69.674. Her score surpassed the minimum requirement of 66 needed to qualify for the Olympics and scored her a place in the games.
Chew has, in the past, won silver in the dressage individual and team events at the 2015 SEA Games. She also won the bronze individual and team medals in the 2017 edition of the games.
Related: Who will Emerge as US Open 2021 Champion at Torrey Pines Golf Course?
22/22 Joan Poh
Joan Poh is certainly a force to behold. Not only is she a nurse and front-line worker but she also managed to qualify for the Olympics this year after working incredibly hard.
In 2018, Poh competed in the 2018 Asian Games in Palembang, Indonesia. She finished ninth in the women's 2,000m single sculls and decided to set her sights on the Olympics next.
To do this, she went on unpaid leave from the start of 2019 in order to train in Hong Kong, China, Greece, Canada and Australia.
Poh returned to her work in the hospital when she realised that the Olympics would be postponed. In May this year though, Poh managed to earn a spot on Team Singapore for the rowing women's single sculls event in Tokyo where she intends to achieve her Olympic dreams.
Related: Tennis Star Naomi Osaka is Tag Heuer's Newest Brand Ambassador