Family Recipes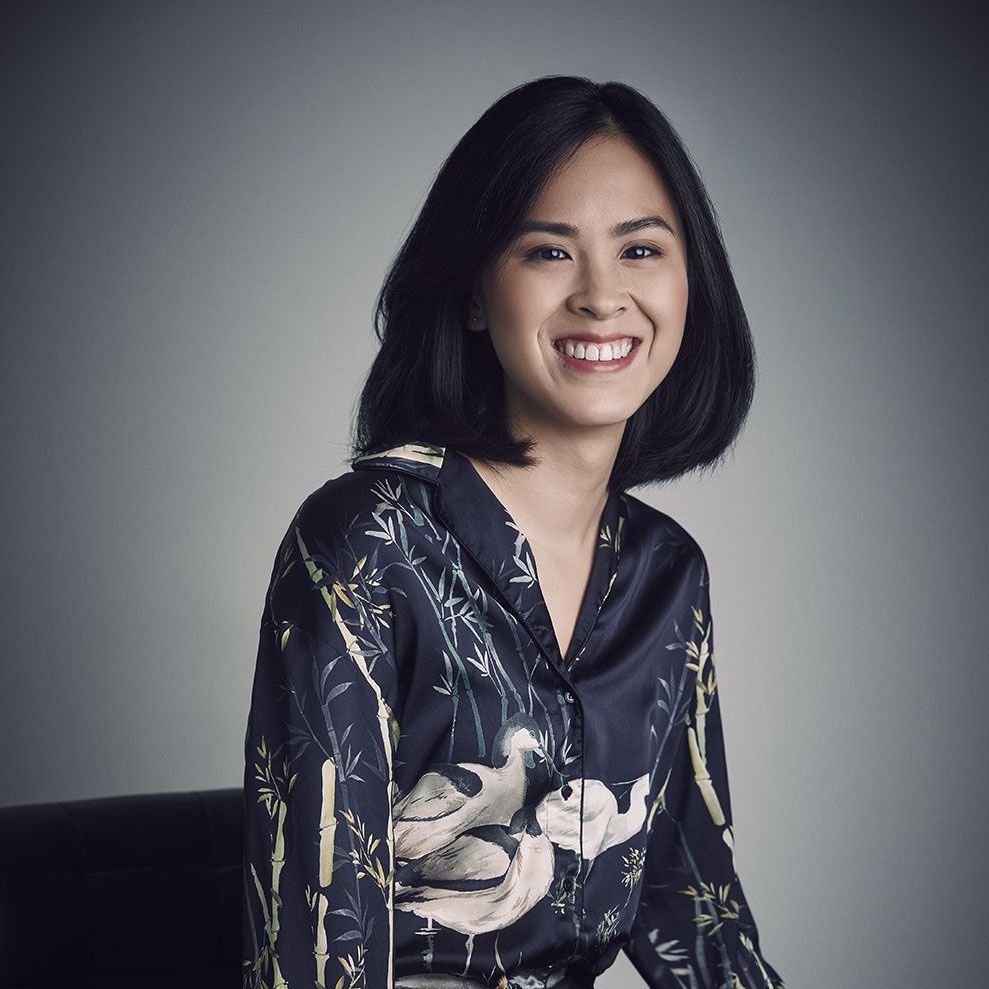 By Chong Seow Wei
February 05, 2015
Romance is in the air this month, but the family behind Italian restaurant group, Da Paolo tells Chong Seow Wei how theirs is a love story about an unconditional devotion to food, family and authenticity.
Ask for a recommendation of an Italian restaurant in town and Da Paolo would likely make the list. Once a humble trattoria in Tanjong Pagar, it is now a recognised brand and name of a thriving food company, the Da Paolo Group. Despite having since grown into a business with four dining concepts and a fan base that stretches regionally from Jakarta to Hong Kong, the company hasn't once departed from its initial vision to provide its diners with simple and unpretentious Italian food of uncompromised quality.
Keeping its businesses on the same track is the close-knit family behind them. Italian native Paolo and Singapore-born Judie Scarpa founded the company in 1989, and have since 2010 passed on primary leadership responsibilities to their two children Andrea and Francesca, and son-in-law Guillaume Pichoir, while family discussions continue to be held when it comes to planning of key strategies.
The Simple Life
Simple meals have triumphed with Paolo and Judie even before the first Trattoria Da Paolo was conceptualised; meals during their dating days were mostly handmade by Paolo, who grew up observing his professionally-trained mother and aunt bake and cook before going on to hone his pasta- and pastry-making skills at London's reputable Italian restaurant Cecconi's. "We treasure good homecooked food, and we also could not afford dining at restaurants when we were dating," says Judie. The two recipes that still warm their hearts today are of fresh pasta served with green peas, butter, sage and a dash of Parmesan cheese, as well as of flaky pastries topped with fresh whipped cream and bananas or strawberries.
For Andrea and Francesca, who work closely as executive chef and product manager of the family's restaurant business in coming up with menus and new products, it's a matter of getting the basics right and keeping their food true and wholesome. "The signature items my dad created remain on our menu unchanged, because they are as popular today as they were in the past, if not more so now," says Andrea, the younger of the two siblings, who also oversees the company's two central kitchens in Woodlands. "Da Paolo is about being organic, not in the sense of the certification, but in the sense of offering fresh products that have not been tampered with too much or whose quality have been compromised."
Guillaume and Francesca got married in 2010, and that same year he was asked by his in-laws to join the group as chief executive. "Singaporeans like good food and Da Paolo has always been about that, with different settings, different concepts, but honest, non-overpriced fare," the Frenchman observes. The Da Paolo Group now runs gourmet deli chain called Gastronomia, a modern European restaurant at Rochester Park named Bistro Bar, a pizza and salad specialty restaurant called Pizza Bar, and a catering arm.
Back at home, meals are also kept quick and easy, mostly taken on by Francesca—who lives with her parents at the family's laidback Balinese-inspired home at Bukit Timah with Guillaume and their sons, two-year-old Malo and six-month-old Arno—or Andrea whenever he visits during the weekends. Meals typically comprise hearty, comfort food such as cheese platters, barbecued meat, and homemade pastas and pizzas.


For the Future
While their devotion to tradition is unshakeable, the Scarpas show that they are equally comfortable keeping up with trends, with products that meld the classic with something novel. Cases in point are two recent additions to their Gastronomia menu: one, a Da Paolo-style croissant-donut hybrid dubbed the Crodo; the other, a rich Nutella cake.
At Bistro Bar, its cuisine has evolved from purely Venetian to modern European, with influences from France, Italy, Spain and Holland. "There are lots of Italian restaurants popping up here and that meant we had to make our food different and diverse. So when I stepped in as executive chef in 2012, I switched the menu to modern European to give it more life and modernity, to keep up with everything else that's going on in the country," explains Andrea, who drew inspiration from his Michelin-starred restaurant stints.
The company has also become more organised in terms of its corporate structure: "The way we used to run the company was a typical family-run business where we did everything ourselves. After Guillaume came on board, we built a team and assigned people to head different departments. Now, everyone has his or her own role," explains Francesca.


Family Matters
With food and family high on the Scarpas' priority list, it's only natural that they hope to keep Da Paolo a fully family-owned business. And this means keeping both realms closely linked.
"My parents opened our first restaurant when I was six, so that's where the school bus would drop me off every day and where I did my homework. I watched my parents serving customers during lunchtime and close up at night, so when I started working part-time during the holidays, I didn't really need to be taught what to do because everything came naturally," recalls Francesca. "It's all so nostalgic: the smell of the restaurant at closing, the smell of the food, and the egg scent my father used to smell of from making pasta every day. When my mum eventually asked me if I wanted to work for the company, it was a logical yes." Francesca's current level of knowledge of the Italian cuisine is top-notch, thanks to her frequent travels to Italy.
The same decision, though, was less straightforward for Andrea, despite having started helping his father in the kitchen at home since age five. At 14, the outdoors lover even declared to his parents one day in the car his disinterest in following in his father's footsteps, saying, "I don't want to be boiling eggs for the rest of my life!"
Perceptions really only changed, to the delight of Judie and Paolo, after the latter "bamboozled" an 18-year-old Andrea into enrolling in a one-year advanced course at Alma La Scuola Internazionale di Cucina Italiana, a renowned culinary institution in Italy. "I didn't understand or speak Italian, and the school was for professional chefs with at least five years of working experience. It was the worst period of my life. But after a while, once I got the basics down, it was like art—things clicked," recalls Andrea. "I could have quit anytime, but my dad knew I wasn't that kind of person, so I did what I could. It wasn't the most effective way to get me to learn how to cook professionally, but it was useful and probably the fastest method."
Upon returning home, the promising chef also brought back close to three years of culinary experience at Michelin-starred restaurants in Holland, Milan and Venice, which included a rewarding 14-month stint at Trussardi alla Scala under award-winning Italian chef Andrea Berton.
For Guillaume, a personal enthusiasm for food and Italian cuisine, especially, made adapting to the Scarpas food and business philosophies effortless. "Food is really one thing that brings people together and I like it for that reason, as well as the discovery of it and eating good food," he says. "I felt that there was tremendous potential to take Da Paolo further, and the opportunity to work with Francesca and to build something as a family was very interesting and challenging."
Outside of work, the family remains united, regularly heading to their vacation home in Johor for a quick weekend getaway of sun, sea and surf. Occasionally, Paolo and Guillaume, the petrolheads of the family would also take their BMW and Ducati motorcycles out for a ride around town together. As the phrase goes, "A family that cooks together stays together."
You might also like: