A Drink With... Rachel Lim, Co-Founder Of Love, Bonito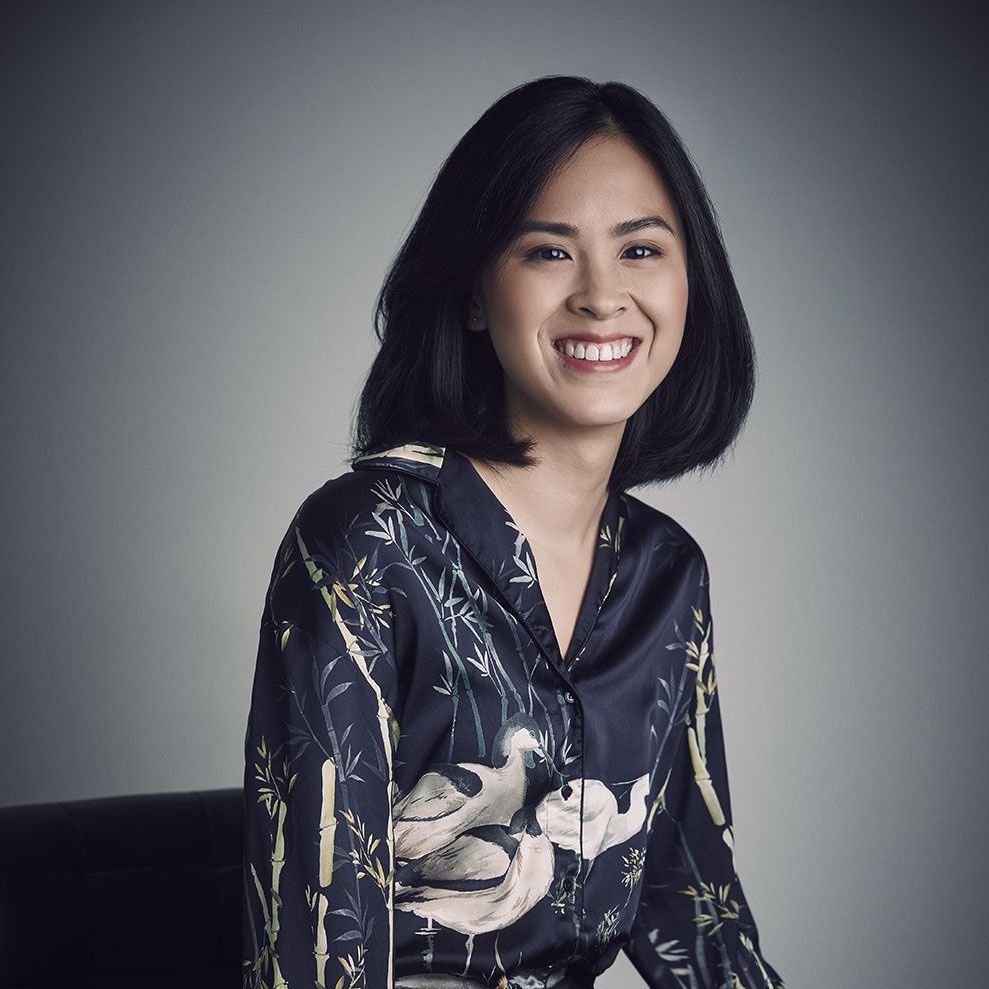 By Chong Seow Wei
May 24, 2018
The co-founder of homegrown fashion label Love, Bonito dishes four things you might not know about herself and the company she runs
You can't talk about the fashion e-commerce scene in Singapore without mentioning Love, Bonito. The pioneering online fashion label was founded by Rachel Lim and her close friends, Viola and Velda Tan, in 2006 as a blogshop called BonitoChico, when e-commerce here was still in its infancy. The business selling chic, affordable womenswear boomed and was rebranded to Love, Bonito in 2010.
With the rebranding came the chance to make the business more focused. Its new goal: to fill a gap in the market, focusing on quality and fit. "Back then, clothes didn't fit Asian women well because most brands out there catered mainly to international sizes," says Rachel, who is chief brand officer.
She adds that the decision to concentrate on perfecting proportions has paid off, and in February this year, the company received a US$13m investment from Japanese internet services company, kakaku.com, and existing investor, NSI Ventures. Last November, the e-retailer also made a counter-intuitive decision in this digital age and established a bricks-and-mortar store at 313@Somerset. Here, she tells us more about the brands that inspire her and the future of Love, Bonito.
Daily regime
"I usually work long hours. On a regular day, I wake up early to work out, grab a juice, shower, head into the office, have my coffee—usually a Starbucks flat white with soy milk as it helps me mentally prepare myself for the rest of the day—then I start proper. I'll be in meetings all day, before I have a late dinner in the office with my team at about 9pm, and then head home."
(Related: A Drink With... Nicolas Travis)
Digital to physical
"We decided to open a brick-and-mortar store after years of experimenting with pop-ups because we realised we wanted a physical platform to further connect with our customers, who can in turn get to know us and the brand better."
Growing a community
"As a brand for women, we want to go beyond fashion and provide a space to hold workshops, panel discussions and meaningful events that bring women together as well as benefit and empower them. We already have concrete plans to do this at our boutique in the near future."
Inclusive fashion
"Our design team sits down together weekly to discuss how we can design clothes that help more women dress well, so they become more confident. Right now, we already have a wide range of sizes for our clothes—from XXS to XXL—and are brainstorming how to design for more body types and personal styles."
(Related: The Beautiful Gowns That Ruled The Red Carpet At Cannes 2018)
Brand envy
"There are three companies I look up to: Glossier, for constantly engaging with its customers and staying relevant to their needs; Apple, for its consistent and clever marketing; and Gucci, for its recent move to revolutionise and bring life back into its brand."