A Drink With... Quek Sue-Shan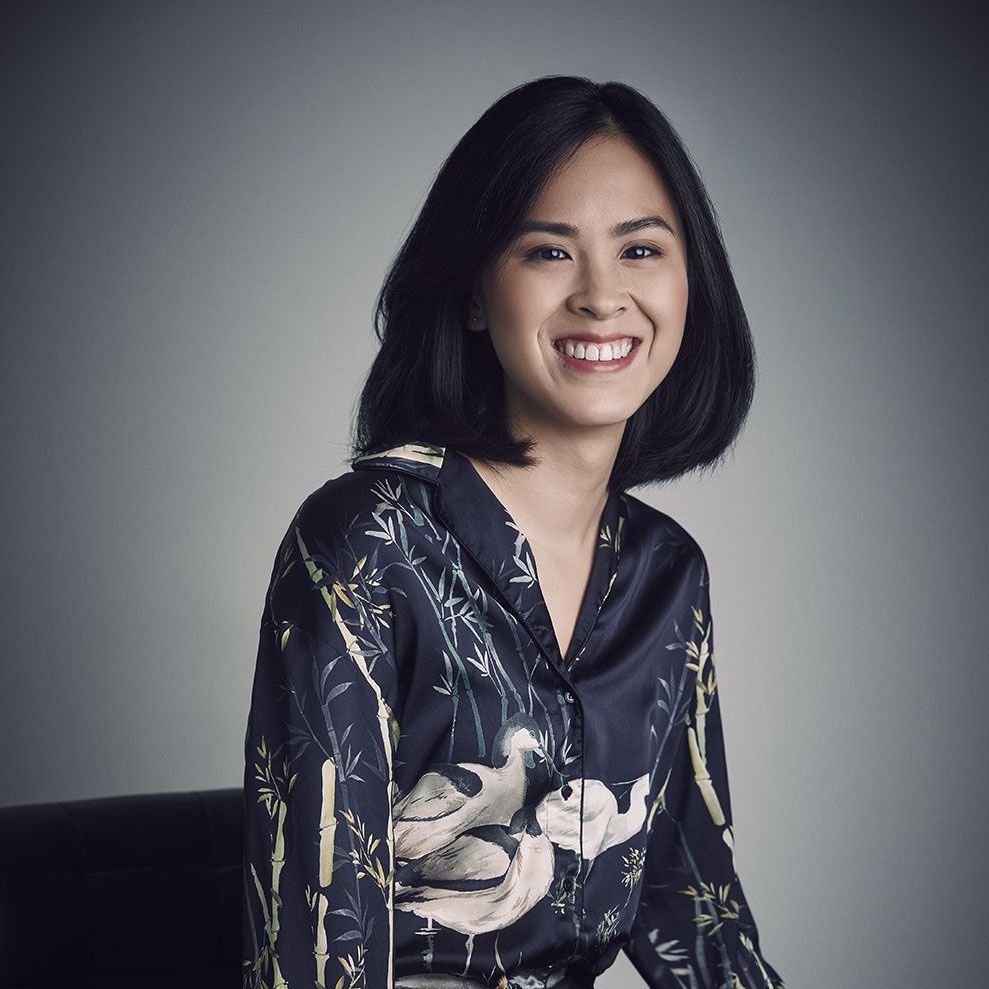 By Chong Seow Wei
May 10, 2017
The entrepreneur behind Sprmrkt has a penchant for art, rose champagne and spaces that inspire.
The genesis of sprmrkt was sparked by Quek Sue-Shan's desire for a space where she could "imagine spending hours in and leave feeling happy or inspired". In 2012, after five years of planning, the three-in-one concept restaurant, retail and art space in McCallum Street was born.
Along with business partner Joseph Yeo, the duo wanted to change people's perception of a restaurant and supermarket experience, by building a destination where they could "get what they needed for their kitchen and home, be inspired to pick up an item they didn't need, and dine and drink in comfort," says Sue-Shan. Clearly, the formula works, and Sprmrkt's second branch opened in 2016 at STPI – Creative Workshop & Gallery in Robertson Quay.
(Related: A Drink With Vashty Soegomo)
If there's anything Sue-Shan wants to stock more of at the two outlets, it's likely rose champagne, especially the super dry varietal. Her champagne house of choice these days: Egly-Ouriet, a revered grower from the Grand Cru village of Ambonnay in northeastern France.
"I love discovering the hidden treasures of Southeast Asia. Recently, my husband and I decided to explore the Beji Guwang Hidden Canyon, just off Ubud in Bali. We didn't know what to expect before we went, and ended up having to scale the canyon!"
"Since young, I always knew that I wanted to run my own cafe. When I was in primary school, it was a music cafe with a live band and DJ. Then in junior college, it became a Gotham City-themed club. Of course, things have changed again since then!"
"A quote that resonates with me is by Liu Chuanzhi (pictured), the founder of Lenovo, to his daughter Liu Qing, the head of Didi Chuxing, China's version of Uber. He once told her, 'It's supposed to be hard'. There'll always be problems, we just need to find the best solutions."
"I'm obsessed with the works of South Korean artist Do Ho Suh. I saw his Hub series at London's Victoria Miro gallery, where he used sheer polyester fabric structures to represent the cities he has lived in. It's remarkable how he enlivened the mundanity of architecture in such a profound manner."