5 of Singapore's leading female moguls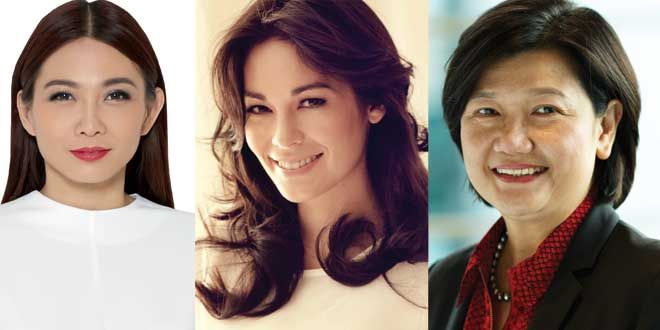 Armed with the fortitude and vision to push their passions into reality, here's our selection of female legacy trailers to take inspiration from.
If there's one common thread that runs through the five female entrepreneurs we've picked for this story, it would be their fearless determination. Leaders and pioneers in their industries, we chronicle the tatler_tatler_stories and successes of these leading entrepreneurs of our times.
---
Sabrina Tan
Founder and CEO of Skin Inc
At 34 years old, Sabrina gave up her flourishing 10-year career in IT to set up Skin Inc in 2007, when the mother-of-two became frustrated with the lack of beauty solutions for her eczema-prone skin. When research led her to discover Japanese serums that could be customised to treat specific skin concerns, this solution sparked a bold idea in Sabrina to bring this concept into Singapore. In just four years the beauty company opened 10 boutiques worldwide, recently registered a massive 300 per cent growth in 2014, and is expected to have a global reach into 100 cities by the end of 2015.
---
Olivia Lum
Executive chairman and Group CEO of Hyflux
A fierce go-getter who never allowed life's circumstances to get to her, Olivia left her poverty-stricken town in Malaysia for Singapore in search of better work opportunities, when she was just 15 years old. Upon graduating from university, her first job as a chemist led Olivia to see immense potential in the water treatment industry, and so she sold her condominium and started Hyflux in 1989. Her initial S$20,000 investment snowballed to S$680 million by 2012, and Olivia isn't slowing down, having just opened the Magtaa Desalination Plant, the largest desalination plant in Algeria last year.
---
Chong Phit Lian
Director at Singbridge Corporate
Life wasn't always smooth for Phit Lian, especially after she became the sole breadwinner of the family after her two brothers' untimely deaths. Despite that, hard work propelled Phit Lian into the managerial ranks at the Singapore Mint, before she became the first female CEO of Jetstar Asia Airways in 2006. Today at Singbridge, a leading large-scale developer, she manages Singapore's efforts in supporting the birth of integrated cities internationally, including the Sino-Singapore Jilin Food Zone project, as well as the Sino-Singapore Guangzhou Knowledge City scheme.
Photo credit: Singapore Polytechnic
---
Stephanie Chai
CEO and Founder of The Luxe Nomad
She could have rested on her laurels and continued her flourishing career in modelling, but Stephanie had other plans. In 2012, the Singapore-based entrepreneur launched The Luxe Nomad, a curator of luxury hotels and resorts in the most divine holiday destinations imaginable. Stepping into a completely new industry with just S$60,000 in personal savings, the members-only online startup received swift success thanks to Stephanie's celebrity friends, such as Taiwanese Model, Godfrey Gao, and local entrepreneur, Tracy Phillips, who contributed travel tips to the site. Today, the online startup has partnerships with over 400 hoteliers worldwide, supported by a handy panel of travel experts who regularly share their jet setting finds for the best escapes.
---
Jannie Chan
Co-Founder of The Hour Glass Limited
Ask anyone about Jannie Chan, and they'd most likely talk about the 70-year-old entrepreneur's role in founding local luxury watch retailer, The Hour Glass in 1979. What not many people know is that at the height of her success in 2004 – which included her newly conferred title of Dato' – Jannie sold her houses and even diamond collections, to begin her plans on fighting global warming. Today, through Save Our Planet Investments (SOPI), the company has funded the growth of a specific group of trees and plants, which have been certified to enhance the greening of our planet at a faster pace.
---