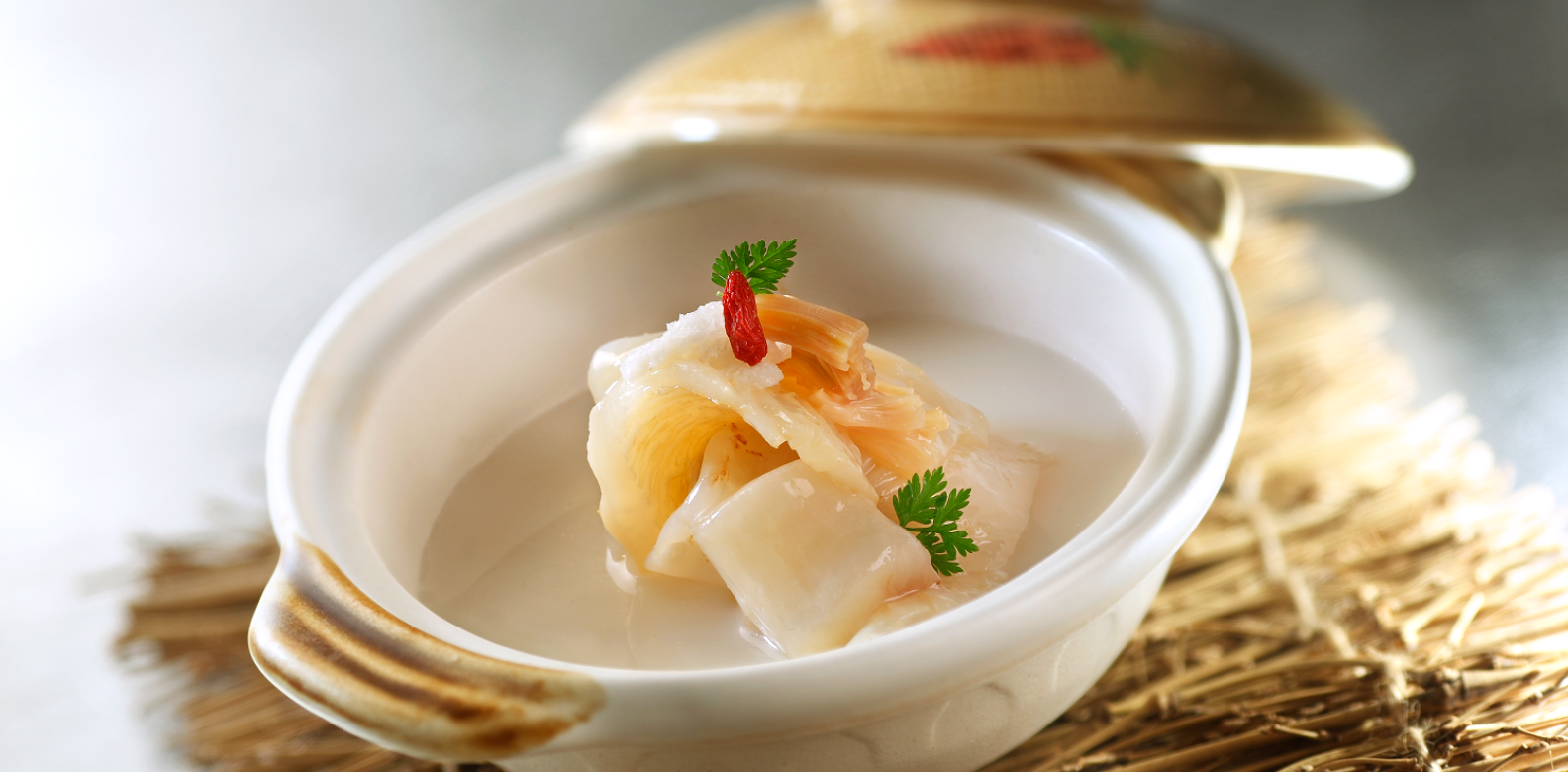 Even on weekday nights, Peach Garden has loyal followers who appreciate the reliable and consistent quality of its Chinese cuisine. Dishes here range from dim sum to local favourites and banquet dishes. The restaurant looks a bit dated, but table service is attentive and prompt. The fried carrot cake with XO chilli sauce features traditional savoury carrot cake with lots of chopped Chinese sausage, bean sprouts, egg and spring onions stir-fried in the restaurant's special XO chilli sauce. The braised assorted seafood in pumpkin broth features fresh prawn and scallop in a soup that tends to be overly thick and claggy due to the use of too much flour. One of the highlights among the seafood dishes is the deep-fried prawn with wasabi salad cream, which is flavourful and has a special zing. Another recommended dish, the stewed vermicelli, fish fillet, bitter gourd and black bean sauce, seeks to balance stronger flavours with the subtle, but the black bean sauce tilts towards the salty side.
TatlerTip(s)
• For a family gathering or a company dinner, this restaurant has five private dining rooms.
• Most of the staff speak Putonghua, so ask for an English-speaking manager if needed.