Why Kata Rocks Superyacht Rendezvous Is The Swankiest Yachting Event In Thailand
The key activities and luxury yachts to keep an eye out for at this three-day affair in Phuket.
Phuket may be where the tom yam goong is deliciously spicy, the beaches expansive and the views picturesque, with limestone karsts rising up from the sea floor like totems to the gods, but come December 8, this island in the Andaman Sea will see tourists flocking to it for a different purpose. For three days, the bay around Phuket's southwest coast will play host to 17 splendid superyachts, which will be part of the highlights of the second edition of the Kata Rocks Superyacht Rendezvous (KRSR).
The event is a collaborative effort by Phuket-based real estate developer Infinite Luxury and its flagship resort Kata Rocks, and by invitation only. If you're lucky to get access, expect to be fascinated and inspired.
These are the highlights not to be missed.
1/4 Sights, Sounds and Sea
Weekends are always better when there's some self-indulgence involved. At Kata Rocks Superyacht Rendezvous, you'll be attending glamorous, champagne-drenched parties by the sea, or onboard a different superyacht every night, each promising unobstructed views of the golden sunset and glowing moon as you revel till the break of dawn. In the day, exclusive brunches and alcohol tastings await. Art pieces by renowned French artist, Arnaud Nazre-Aga, will also be showing in Phuket for the first time.
2/4 King's Cup Regatta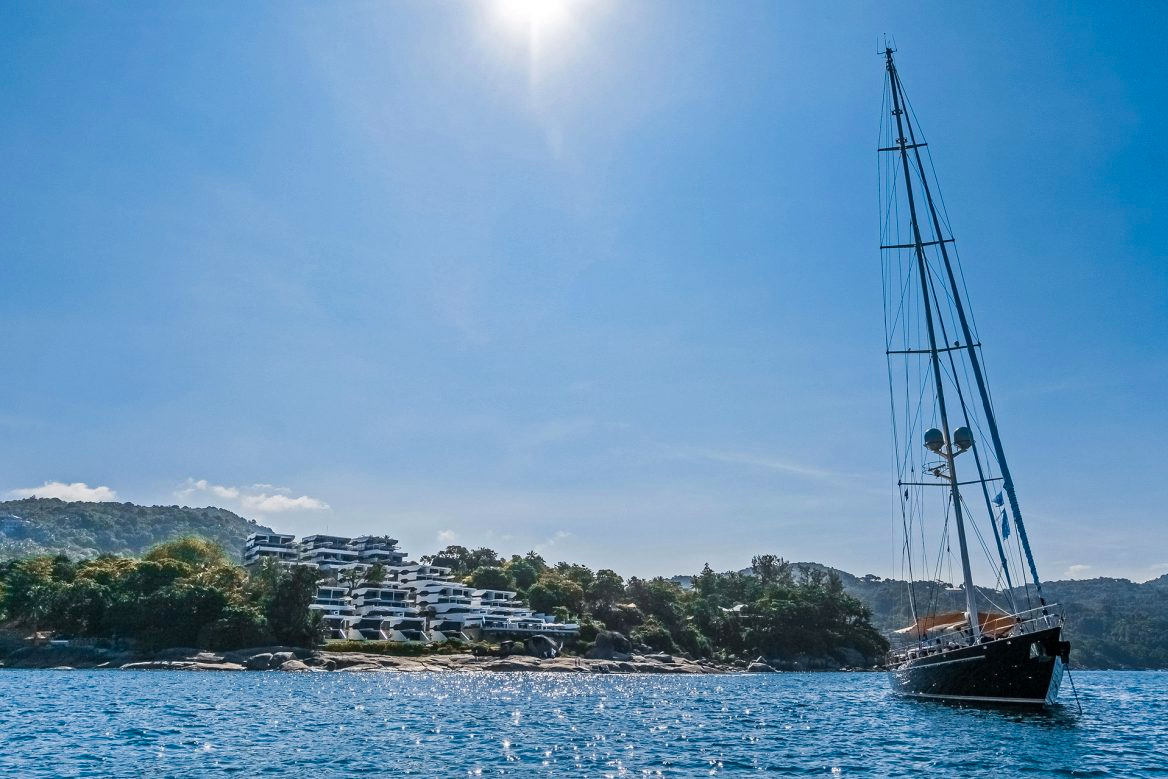 First organised as a 60th birthday tribute to the King of Thailand, the highly attended and anticipated boat race continues to grow in stature as one of the principal fixtures on the Asian yachting circuit. On December 8, keep your eyes peeled for an intense final day of races by full-sized keelboats and multihulls jostling for bragging rights on the high seas.
3/4 Cruise Day
Get up close and personal with the entire fleet of luxury vessels, including the 70m Feadship Lady Christine, as they drop anchor for photographs and visits aboard on the second day of the event. Guests will also get the opportunity to experience the full suite of luxuries as the boats cruise their way to The Surin Phuket, an idyllic resort on Pansea Beach, for a beach barbeque feast.
4/4 VIP Dinners
In the same way no two yachts are built the same, no two dinners hosted by the participating shipbuilders will be the same. Their only similarities: a menu of fine food and wines and top-notch entertainment. One of the most coveted dinners is the Feadship Owners' Dinner, which will be attend by a select group of VIP guests and held at a Kata Rocks Penthouse. Benetti and VistaJet will also be hosting a private dinner for their owners at another penthouse.