7 Wedding Trends To Look Out For In 2018
Weddings
February 26, 2018 | BY Wanlin Low
Planning to tie the knot soon? Here are seven ways to add an interesting twist to your wedding celebrations.
1
Flower bars
Used in decor and bridal bouquets, flowers are an inseparable part of weddings. Lately, they have been given a more social function. Flower bars not only invite guest interaction as they create flower arrangements together, their creations also make unique mementos of your event. Why not experiment with paper flowers? According to Ektory, known for its paper art creations, paper not only lasts longer, it can create a greater range of textures than real flowers. ektory.com
SCROLL TO CONTINUE
7 Wedding Trends To Look Out For In 2018
2
Personalised trinkets for the bridal party
Beyond invitation cards, couples are creating tailored gift packs when asking relatives and friends to be their bridesmaids and groomsmen. Gift items include sunglasses and cologne for men, and perfume and personalised accessories for ladies, say Olivia Low and Vivian Ng of Our Fairytale Wedding. Think bigger and throw a surprise 'Will You Be My Bridesmaid/Groomsman?' staycation or picnic to secure a "yes"! ourfairytalewedding.com.sg
3
Cinemagraphs
Photography and videography services are almost indispensable in a wedding, but it takes a lot more to impress these days. Instead of the usual videography services, Allure Weddings offers a combination of both to produce cinemagraphs—still images with subtly moving objects. Imagine everything in the picture above remains still except the ship moving in the background—this captivating visual not only breathes life into an otherwise static image, it also makes an incredibly unique background slideshow or Instagram post. allure.com.sg
SCROLL TO CONTINUE
7 Wedding Trends To Look Out For In 2018
4
Dreamy gowns
High-neckline dresses offer a regal look, but while they are best suited for taller brides, average-height brides can nail the look by using mesh or lace at the neckline area to make the gown appear less heavy and more alluring. Malena Bridal Haute Couture's Malena Gong says that bringing out the bride's personality comes before pushing the boundaries of bridal fashion, but when they can do both, she suggests adding elements like shorter hemlines and fairy-like streamer sleeves for a stylish edge. malenabridal.com
5
Live paintings
While photo-taking has become second nature with smartphones, live wedding painters offer a refreshingly slow-paced experience on a supposedly hectic day. Both newlyweds and guests can live in the moment instead of constantly having to pose for the camera with stiffly-held smiles, says Tahoe-based artist Talia Koval—who also travels around the world to paint for weddings. While these paintings may not replace the instant gratification of snapping photos, Koval believes they capture the entirety of the wedding in a single frame and can live to tell the story of the special day for a long time to come. They are also an interesting sight for the wedding guests and make a unique memento for the couple's new home. taliakoval.com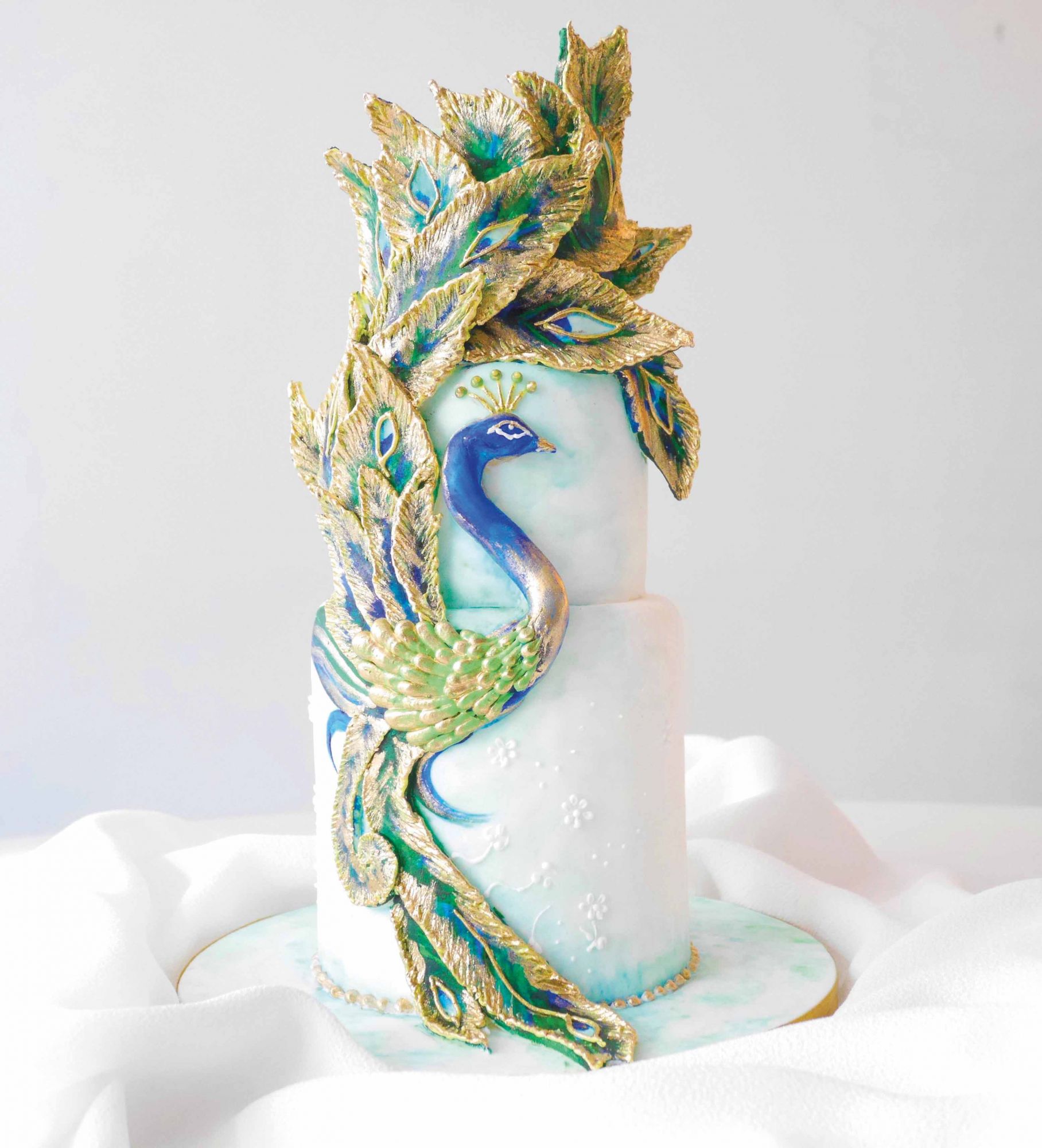 SCROLL TO CONTINUE
7 Wedding Trends To Look Out For In 2018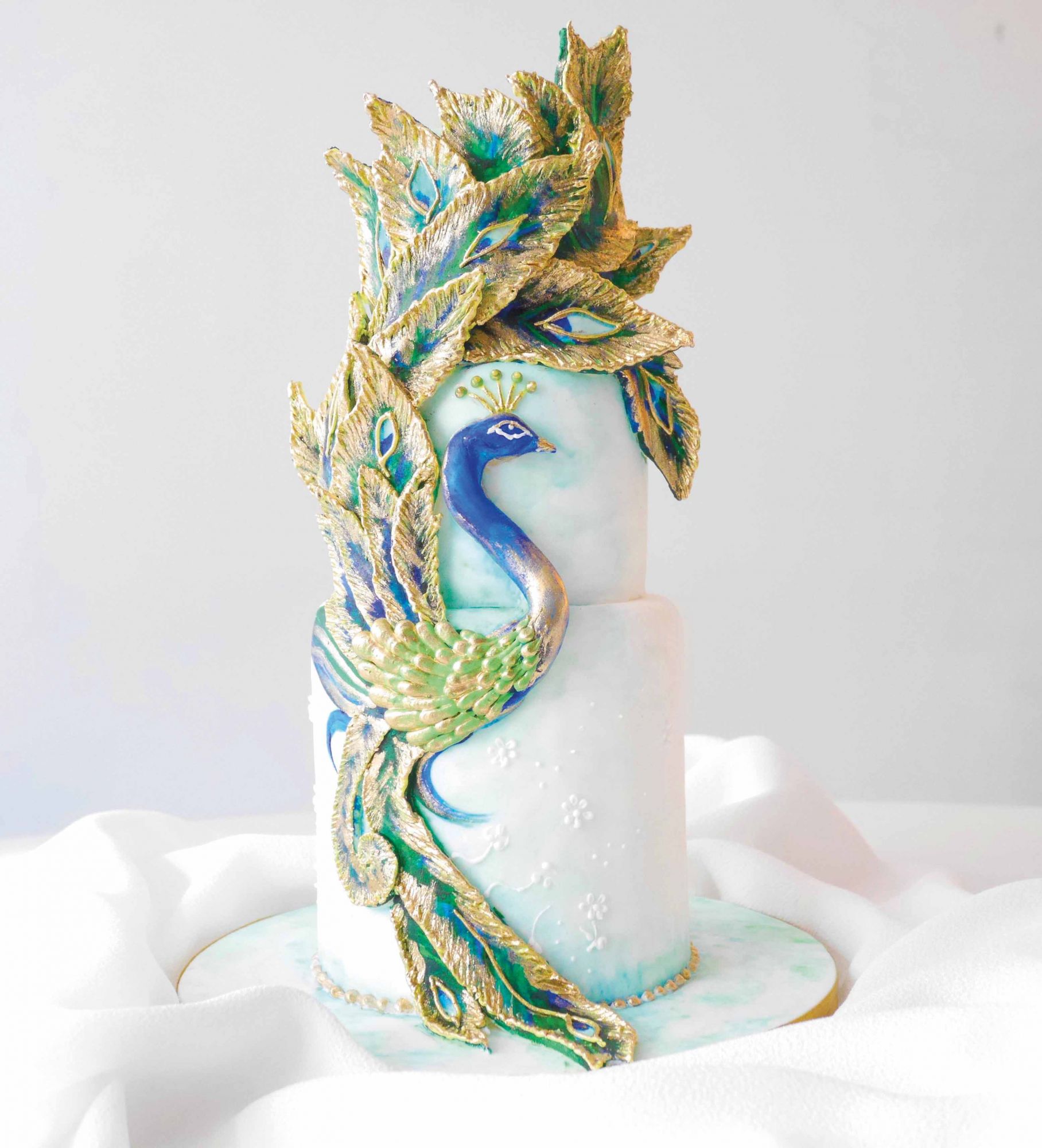 6
Cakes with high shine
Nude palettes were all the rage last year, but homegrown bakery Mad About Sucre has seen a growing number of requests for cakes with metallic accents. Apart from the usual gold and silver, cake-makers are beginning to experiment with colours like copper as well, giving cakes a chic vintage look that recalls the Art Deco era. Whether it's used in the form of fondant embroidery against dark-coloured cakes like black and dark blue, or as painted cakes with big floral paintings, metallic wedding cakes are here to stay. madaboutsucre.com
(Related: Should You Make A Bespoke Wedding Gown?)
7
'Classic' invitation cards
Wedding stationery designers are looking to the past for inspiration. With greater focus on paper quality and calligraphy, wedding invitations have taken a classic turn—hiring a professional calligrapher, for example, is reminiscent of times when invitations were handwritten by the hosts, observes The Wedding Entourage. Sophisticated invitation cards also make for Instagram- or Pinterest-worthy photos that couples can archive with their personalised hashtags. theweddingentourage.com.sg
Trending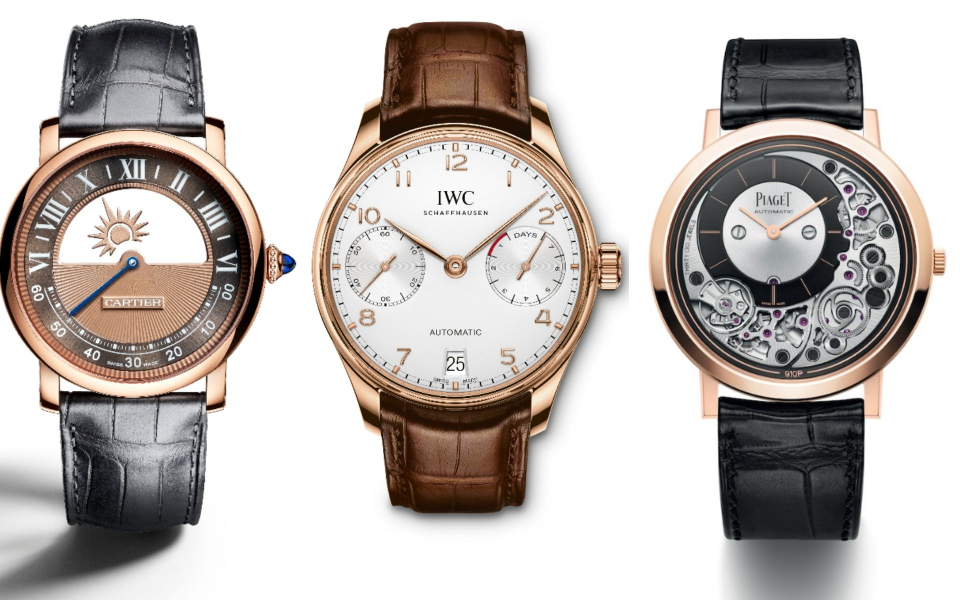 12 Men's Watches For Every Glamorous Occasion
November 10, 2018 | BY Brian Cheong
photo_library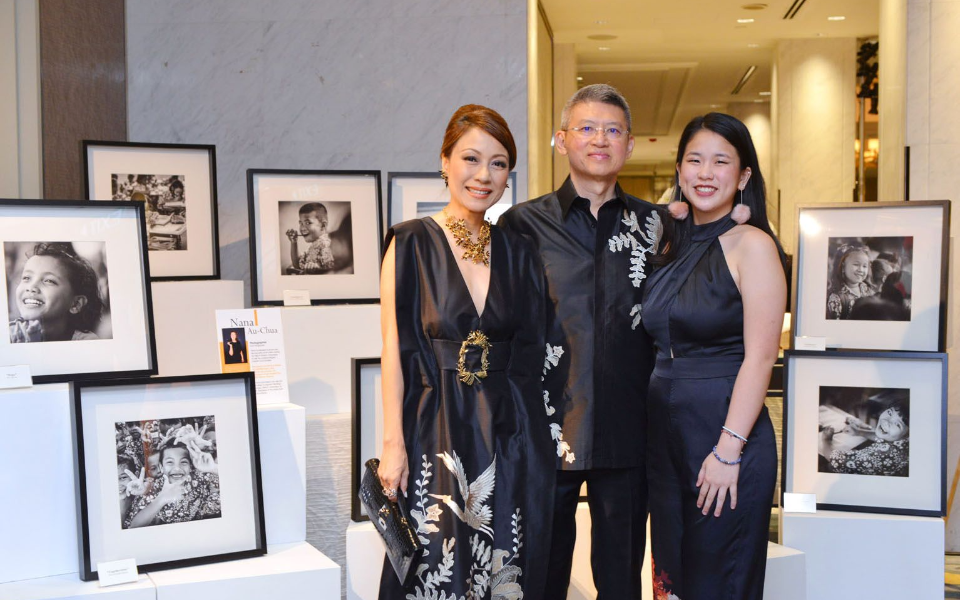 LOAF Gala Dinner 2018
October 30, 2018 | BY Kissa Castañeda
photo_library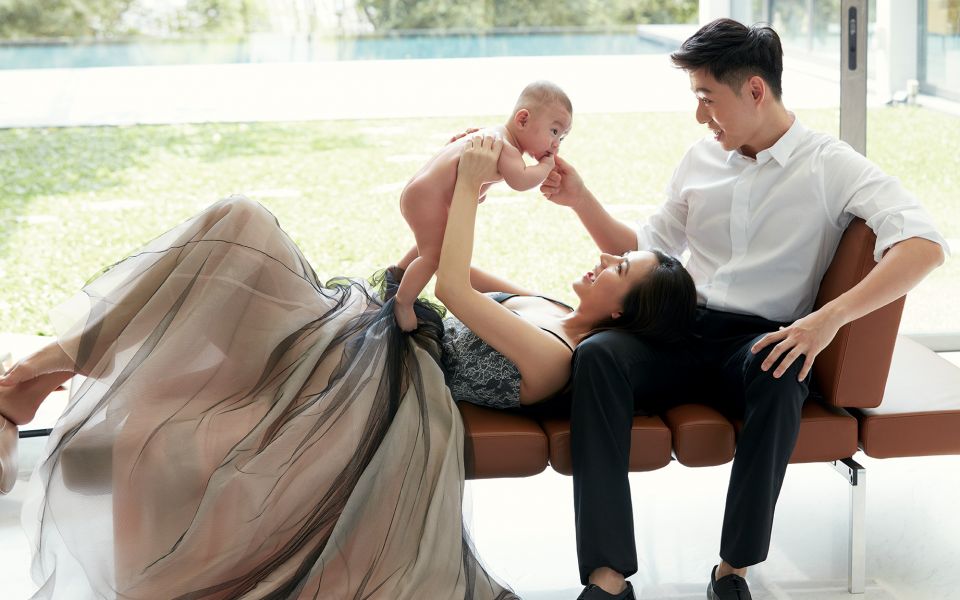 "Instagram, For Me, Isn't About Likes" Says Cheryl Wee
October 30, 2018 | BY Daphne Chen-Cordeiro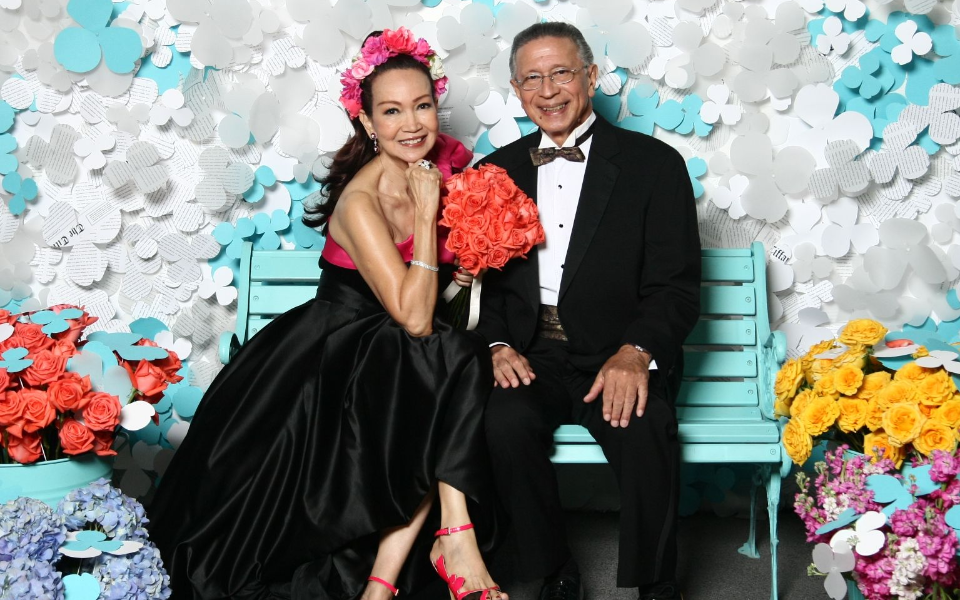 Best Photo Booth Moments From The Singapore Tatler Ball 2018
October 29, 2018 | BY Chloe Pek
photo_library
Celebrating 25 Years With Kim Robinson And Takashimaya S.C.
October 29, 2018 | BY Elizabeth Lee
photo_library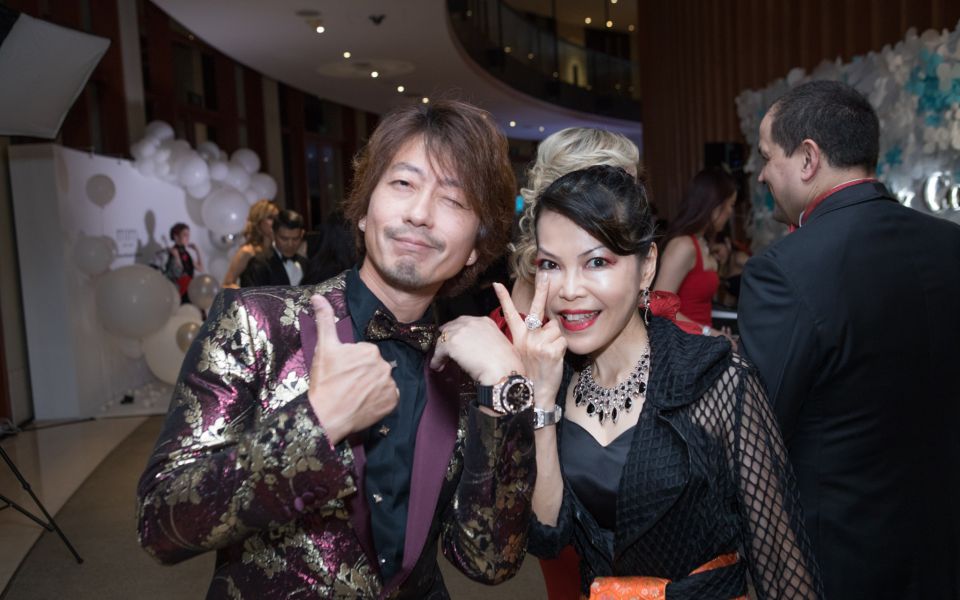 Singapore Tatler Ball 2018: The Bling Report
October 29, 2018 | BY Nicolette Wong
photo_library