Virgin Galactic To Launch Historic Manned Spaceflight On December 11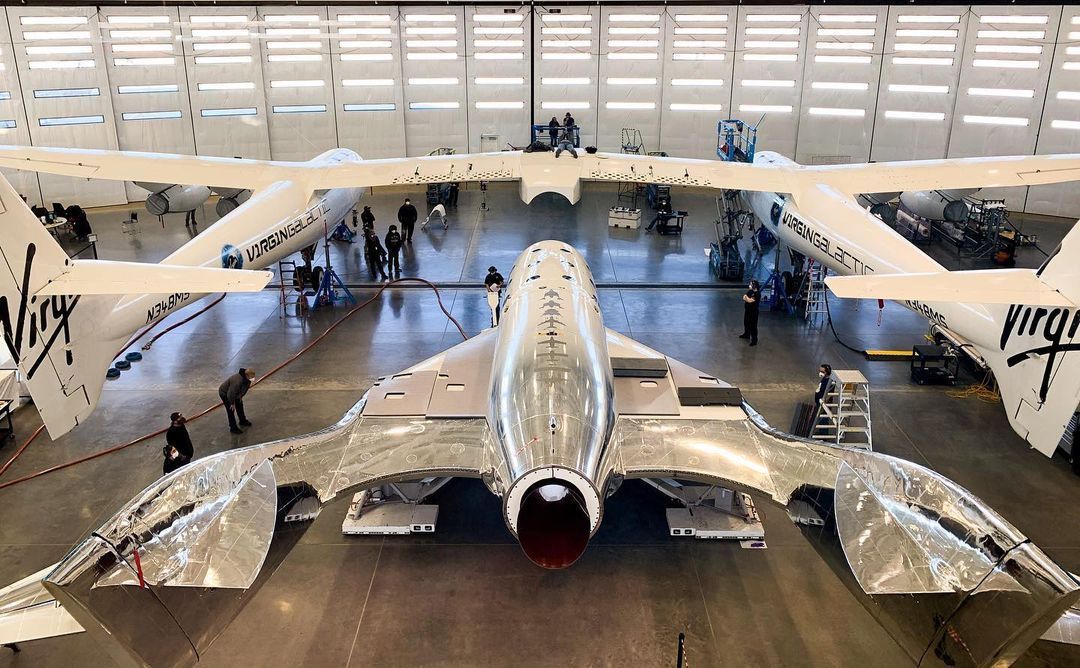 After the crash-landing of SpaceX's Starship prototype yesterday, Virgin Galactic will be launching its first manned test flight this weekend
Richard Branson's space company Virgin Galactic has this week announced its plans to launch a historic manned spaceflight this weekend out of Spaceport America in New Mexico. The test flight is part one of two launches that will help propel the promising space tourism flight path.
The flight, which has been delayed for more than a month due to Covid-19 restrictions in New Mexico, will be conducted by "essential personnel only" with no guests, media, or extended operational teams on site.
"With safety as our core priority, we remain committed to completing our first powered flight in New Mexico. In accordance with local government guidelines and safety protocols, we have minimised the number of people onsite to the greatest degree possible," explained Michael Colglazier, CEO, Virgin Galactic in a press release.
"I'm grateful to Virgin Galactic, as I am to every business in our state, for their commitment to safety in this difficult time," added Governor Michelle Lujan Grisham. "This is an exciting announcement that demonstrates we have gotten back on track in a safe and speedy manner. New Mexico's future on the cutting edge of aerospace development is brighter than ever."
The new flight window is set to open up on Friday, December 11, depending on good weather conditions and technical readiness and will have up until December 24 to complete the mission. The flight is expected to fulfil a handful of specific objectives while in the air—including testing elements of the customer cabin, assessing the horizontal stabilisers and flight controls during boost, as well as carrying payloads for the NASA Flight Opportunities Program.