5 Minutes With... Ballerinas Maria Sascha Khan & Nadia Khan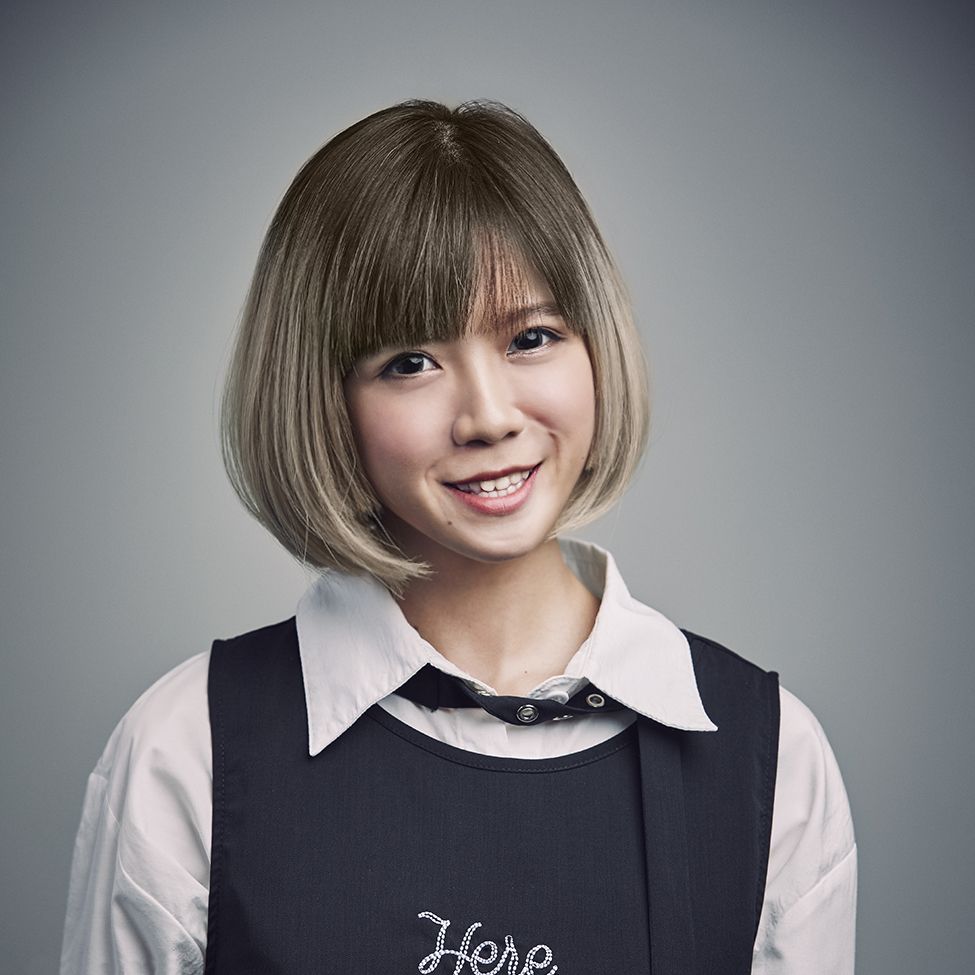 By Chloe Pek
September 15, 2017
The ballet dancers share about passion for the arts and sharing the stage with family.
Ballerinas Maria Sascha Khan and Nadia Khan have an infectious energy and passion that draws you in. Faces painted in white à la the Elizabethan era and dressed in autumn/winter 2017/2018's latest pieces, I catch the sisters in the midst of a fashion shoot for our September issue.
The charming pair took their turns on the pedestal striking their best dance poses in stilettos and boots—a feat I imagine would be backbreaking for the average model. As Maria Sascha works her ballerina poise for the camera, Nadia watches on from the sidelines, chiming in with suggestions and tips to her older sister. Sibling rivalry? Not in this family.
(Related: Editor's Note: The September 2017 Issue - Shop The World)
In fact, kinship runs deep in the Khan-MacKay clan, which has incidentally produced four spectacular dancers—Maria Sascha is an international guest artist and vice president of the International Dance Council (CID, UNESCO) based in London, Nadia dances for the Teatro dell'Opera di Roma in Rome, younger brother Julian MacKay was the first American to graduate from Moscow's Bolshoi Ballet Academy, and youngest sibling Nicholas MacKay has trained at both the Bolshoi Ballet Academy and St. Petersburg's Vagonova Ballet Academy.
"Nicholas is also very talented at photography, so he's getting very exciting opportunities with that," Maria Sascha added, beaming as she shares about her siblings' achievements. Born and raised in rural Montana and now globe-trotting with their individual dance careers, the story of the Khan-MacKay family sounds like a modern fairytale.
We sit down with Maria Sascha and Nadia as they share their passions for ballet, what it takes to be a professional dancer, and future plans to share the stage.
What attracted you to ballet?
Maria Sascha Khan (MSK) Growing up as a child, my mother encouraged both my sister and I to really find our highest passion, so she exposed us to many forms of the arts. We first started ballet classes in the back of a restaurant with a woman who was just teaching children's classes, and from the very beginning it just gave me the feeling of pure bliss. For me, it's that feeling of being able to express the best parts of yourself through literally every part of your body, because ballet is not only physical, but it's musical and spiritual.
Nadia Khan (NK) Since I was little, I always knew that I wanted to be dancer, so there wasn't a moment when I decisively said, "Ok, I'm going to become a dancer." It was always something I knew I wanted to do.
Describe a day in the life of a professional ballet dancer.
MSK Well, you train at least six days a week, and usually you'll be in the theatre by 9am. You have a daily ballet class, to keep up your technique for training and warmup, and when you're professional, you spend the rest of the day rehearsing. You'll have a very short lunch break and continue rehearsing for another four hours or so—so you essentially spend the whole day in the studio.
NK It really depends on whether you are in the period of rehearsals or in the period of shows. Some days you'll be rehearsing two ballets, and perform a completely different one in the evening, or you could be rehearsing three different programmes at the same time.
Sometimes you'll be doing something completely classical with pointe shoes, like Sleeping Beauty, and the next thing you're doing is with bare feet and crawling on the ground, which isn't always easy to do within the same day, because its two completely different ways of feeling your body.
MSK On top of rehearsals, you also spend whatever time you need outside of training for stretching and maintenance work. Most dancers do yoga, pilates, and physiotherapy, because the more in tune you are with your body and what it needs, then the more you have to give on the stage. Everyone gets to know their body over the years, so you know what you need and what you don't… and that's basically the whole day.
What do you do on your only day off then?
MSK Well when you only have one day, usually you sleep and do your laundry [laughs]. But the one thing that I think is important even when you're really tired, is to get out and either be in nature, or go to the park, a concert, or a movie, anything so that you can find inspiration, and catch a mental break from the theatre world and life.
"I think it's really important
to have a family that supports you."
- Nadia, on inspiring her younger siblings
NK It depends on the period. If you're having performances, then you don't even leave the house because it's the one day you can just relax. But you usually end up having to do grocery shopping and the laundry that you didn't do the whole week because you were performing every night until 11pm. When it's a quiet period at work, then you'll want to do something on your day off, like go to an event or to the museum.
Did you ever doubt your career choice?
NK Many times! Sometimes every other day, but ultimately, you have to sit down and think about it and realise that it is the right choice and you can't give up if it gets hard. In that way, I think you are going to have setbacks in almost any job you do, so you can't just stop as soon as it gets difficult.
The need and the desire to continue is always stronger than the obstacle you have to overcome, and you have to realise that it is something bigger than yourself. You don't know how many people you are inspiring and if you stop, you're not going to have that anymore. That's when you have to be stronger.
MSK I don't think I have ever doubted my choice, but the struggle comes in when the dream you have as a child is very different from reality. The positive things can end up better than you ever imagined, but the difficult aspects can also be gruelling—perhaps you have certain roles that you want but failed to get, or a certain choreographer didn't pick you for their piece.
(Related: 5 Minutes With... Stephanie Street, Pangdemonium's Resident Playwright)
It's such a beautiful profession that when you do have setbacks, it can be even harder because artists tend to be more sensitive. But in the end, what has always kept me going is what had me start doing it in the first place, that deep inside, there's no way I could have done anything else. It's just a part of me.
Your work takes you across the globe. Which country or city is the closest to your heart?
MSK I was born in Montana, and that's the place that is probably closest to my heart. It still feels like home even though I've lived away from it for so many years. I have to say London is a place that I have always loved from a very young age, and I am based there now, which is amazing. They have so much to offer artistically, and the financial structure to actually make creative projects happen. I think it has just always felt… not as home as Montana, but very much so… maybe a second home.
NK I've been fortunate enough to find something I really liked at every place I've been to. I have always found it very interesting to travel and spend time in different cities and countries, because you can understand other people and cultures, and the way they think… which can be very different from what you know. The places that I've lived in, I've been able to pick up the language, so I can speak German, Spanish, Italian, and English.
As the older sisters in your family, do you think you played a part in your younger siblings' pursuit of ballet?
MSK They've told me I have. [laughing] I think when you're the eldest in the family, you don't have a path laid out ahead of you, so there were really many unknowns. But I don't think I was ever afraid to explore what those were, and to make decisions that were out of convention. Hopefully, my siblings were able to learn a lot about the ballet world because of that, and not be afraid to follow through with difficult decisions that they feel is right.
From the bottom of my heart, I really want them to achieve their biggest dreams, so if they have learned something from what I've gone through and what I accomplished, then I would be so grateful.
"It's such a beautiful profession
[but] setbacks [are] harder because
artists tend to be more sensitive."
- Maria, on overcoming obstacles and challenges
NK I think we did inspire them, because they saw us dancing when they were young, but after that, it was all them. They have the talent and they are the ones who decided to stick with it. Now that all four of us dance professionally, we can understand each other very well and we all help each other out. I think it's really important to have a family that supports you.
Do you exchange feedback?
NK Definitely, and when you hear something that you don't like, you can tell them you don't like it, instead of smiling [laughs]. But you always end up taking the advice even if you don't want to hear it. We're all very supportive of each other.
Watch the elegant moves of the Khan-MacKay siblings as they dance across the beautiful valleys of Montana:
Are there plans for the four of you to share a stage in the near future?
MSK I'm working on developing projects that will be focusing on all four of us dancing together and performing, so that's really exciting. One of it is producing Warrior of Light, a ballet based on the life of Russian painter and philosopher Nicholas Roerich. His philosophy was that culture is the most important aspect of mankind's existence. We're very excited and we're moving towards doing projects that all four of us can perform, or work together on.
NK We haven't all danced together in one show before, so it's definitely something I'm looking forward to. I'll probably be dancing and doing a bit of choreography as well. We're working on having this production go around the world. It's still in the planning stage so we don't know if we'll be coming to Singapore yet, but I'd love to.
Warrior of Light, conceptualised by Teresa Khan MacKay and choreographed by Julian MacKay and Nicholas MacKay premiered on February 25, 2018 at London Coliseum. The ballet featured music by Jean-Gabriel Raynaud and Cedric Baravaglio; original paintings from Nicholas Roerich, courtesy of the Nicholas Roerich Museum; and costume design by Teresa Khan MacKay, sponsored by Swarovski and Grishko. The full ballet will debut in 2019.
(Related: Van Cleef & Arpels Supports Sifa Dance Performance)