How To Buy Memorabilia And Profit From It
The golden rule for memorabilia is to buy what you love.
To make a profit from your passion, you have to know what you're doing. Here are the top five tips to have in mind when you are buying memorabilia:
1/5 Do your research
The memorabilia market is vast and fragmented. Because memorabilia is not traded on an organised, formal exchange, the biggest risk is the knowledge gap. The largest markets are sport and entertainment, and the most popular trading is done through auction houses, specialty dealers and internet outlets like eBay.
"A wise investor," says Kenneth Yung, director of Asian operations for Heritage Auctions, "needs to have patience. The accumulation of knowledge and experience, like capital appreciation, takes time." New collectors, Yung suggests, should make full use of the internet.
Heritage Auctions, with more than half of its US$815 million in total sales transactions online in 2017, is not only the world's largest auctioneer of collectibles, but also provides a range of educational resources. The company's website provides access to their auction archives—a record of more than 2.5 million lots across all collectible categories sold over the past decade, complete with HD images, thorough catalogue descriptions and sales results, so potential buyers can easily research pricing trends.
However, the quest for profit, Yung insists, should not outweigh the joy of collecting. "Collectors should enjoy their purchases," he says. "If price is your only concern, then you miss the point."
(Related: 50 Of The Biggest Art Collectors In Asia)
2/5 Stick with the classics
Diamonds are forever, but the same can't be said of cultural icons. "For entertainment memorabilia, the market for certain celebrities from almost 50 years ago is still strong," says Claire Tole-Moir, a specialist in the entertainment memorabilia department of Bonhams London. "Financially, greats such as the Beatles, Marilyn Monroe, Audrey Hepburn, Jimi Hendrix or the Rolling Stones have held their value over the years, but we simply cannot predict who will be the next valuable name."


3/5 Supply and demand
If there is a limited number of a particular item, it will be worth more. There will never be a new pair of spectacles owned by the French Impressionist painter Claude Monet, for example. At Christie's Dear Monsieur Monet auction of art and objects in November last year, a pair of spectacles owned by the artist sold for US$51,457, far exceeding the auction house's estimate of US$1,000 to US$1,500.
"The value placed on memorabilia is based largely on supply and demand," says Clark. "We look at various factors such as how unique the object is, ownership, its scarcity, and whether or not it's on a collector's wish list." Buyers should note that the memorabilia market is not only dynamic, it is sometimes unpredictable.
4/5 Condition and provenance
"With all memorabilia, the condition of the item is crucial," says Vicky Xu, founder and CEO of Areteos Historical Concept, which specialises in rare signatures and historical photographs. "If you invest in a desirable item in mint condition that has been well stored—two of the major factors that determine price, especially for historical items—then you're likely to see a good return."
Another vital concern is authenticity, as frauds are common, particularly with signatures that are easy to copy. Some items of memorabilia come with certificates of authenticity, but they aren't always the deciding factor when it comes to identifying an item's history or provenance. "For non-experts," says Xu, "it's best to retain a professional adviser who can help you buy from a reliable source and make sure what you buy is genuine."
5/5 Invest for the long term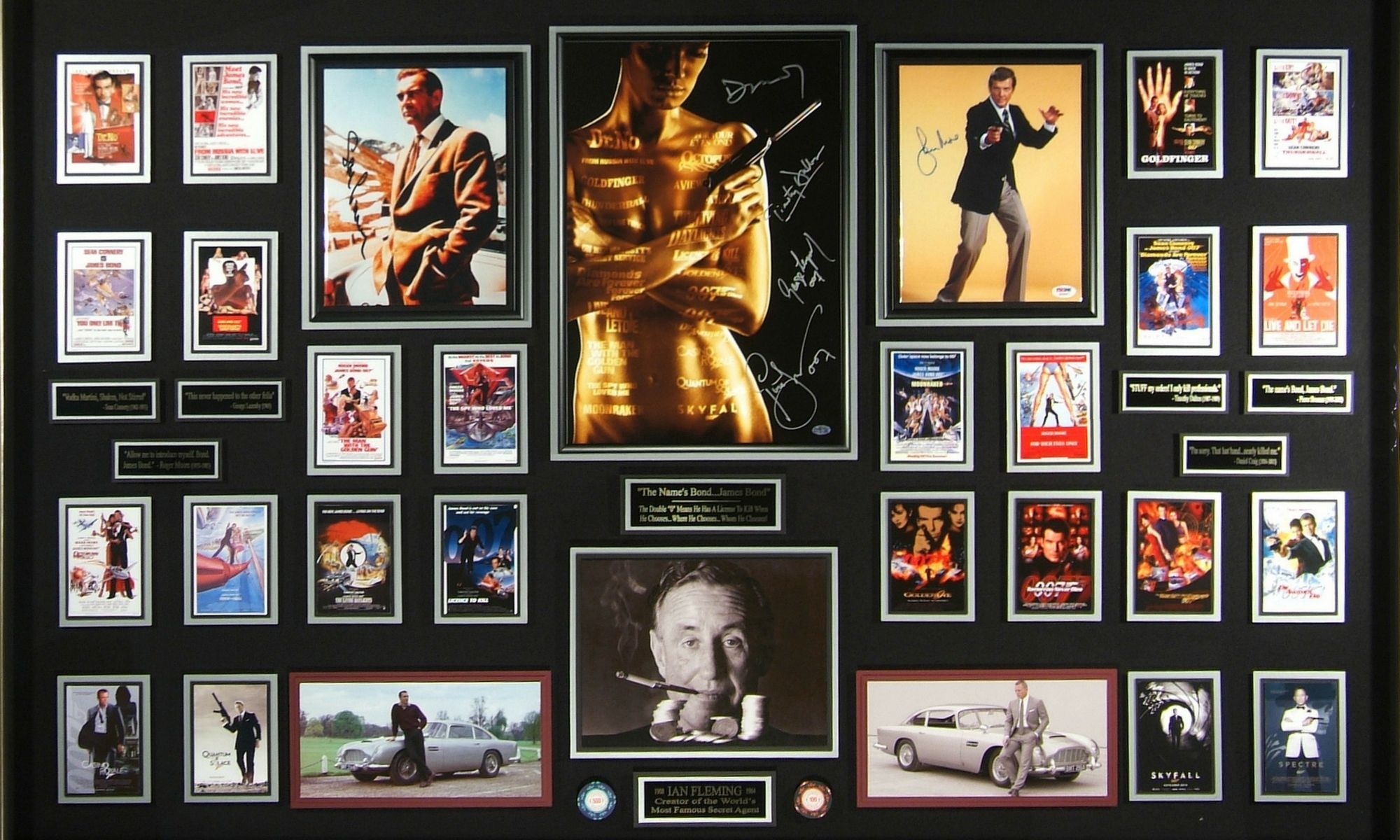 For a collector of memorabilia, the best thing you can do is to buy with your heart," says Tole-Moir. "Although collectors hope their collections will increase in value, investment is not the reason to start collecting; rather, it's nostalgia. The main thing to focus on is to buy the very best example that you can afford."
For a wealthy investor, on the other hand, "memorabilia can be considered as an alternative to stocks, bonds or real estate," Xu says, "keeping in mind that the longer you hold on to a collectible, the more likely you are to enjoy a substantial return."
(Related: Bernard Cheong: On Collecting and Literary Pursuits)
---
This article first appeared on hk.asiatatler.com.