Tatler Itinerary: What To Do In Abu Dhabi
Travel
August 21, 2018 | BY Boon Tan
Abu Dhabi, the capital of the United Arab Emirates, is more than just glitzy malls, towering skyscrapers and ostentatious luxury. It's time to discover its quiet charms as a cultural haven
Often dubbed the quieter and richer state to the showy, extravagant Dubai (only a 90min car ride away), Abu Dhabi probably isn't right at the very top of anyone's travel bucket list. But with Etihad Airways flying daily between Singapore and Abu Dhabi, and only seven-and-a-half hours away, there are plenty of reasons to make a short getaway to this city.
1
Stay: Eastern Mangroves Hotel & Spa by Anantara
Located just minutes away from the city, Eastern Mangroves Hotel & Spa by Anantara is not only conveniently located, it's also built along Abu Dhabi's protected Eastern Mangroves District. Take in the tranquil natural beauty from your room, and experience the rich Arabian hospitality here. No stay is complete here without booking yourself a spa session at the Anantara Spa. Must-trys include traditional Turkish hammam rituals and luxurious Shiffa treatments and exotic Thai-inspired therapies.
SCROLL TO CONTINUE
Tatler Itinerary: What To Do In Abu Dhabi
2
Take time to explore The Lourve Abu Dhabi
The Louvre Abu Dhabi came about when France and the United Arab Emirates (UAE) signed an agreement on March 6, 2007, paving the way for a world-class museum developed with French expertise, giving the UAE a competitive edge in tourism, education and services.
Built on Saadiyat Island (the Island of Happiness), the Louvre Abu Dhabi is designed by Pritzker Architecture Prize winner Jean Nouvel. His other works include the Lyon Opera House in France, 40 Mercer luxury residences in New York, as well as the Reina Sofía Museum in Madrid.
Anchoring the structure is a futuristic-looking dome—measuring 180m in diameter and covering about two thirds of the museum—inspired by palm leaves. "Pierced with openings to look like interwoven palm leaves, a traditional roofing material in the Emirates, the dome resembles silver lace. A geometric template of stars repeated in different sizes and at different angles in a complex arrangement forms eight distinct layers, four external and four internal. Sun filters through the dome like a delicate, protective rain of light, similar to a claustra lattice of mashrabiyas, reflecting the constant interplay of light and shadow in the country," writes the official statement.
Divided into 12 galleries that echo the evolution of human civilisation and culture, the Louvre Abu Dhabi features artworks from 15 other French cultural institutions such as the Centre Pompidou, the Réunion des Musées Nationaux – Grand Palais and, of course, the Musée du Louvre, to name a few.
(Related: Tatler Itinerary: Wine Tasting to Luxury Safari–How to See It All In South Africa)
3
Experience the grandeur of Sheikh Zayed Grand Mosque
No visit to Abu Dhabi is complete without making a stop at the Sheikh Zayed Grand Mosque, an architectural marvel on its own. It is the brainchild of its namesake, Sheikh Zayed bin Sultan Al Nahyan, UAE's founding father, who oversaw everything from the architecture to the interior design and materials used throughout this superstructure. Sadly, in 2004, Sheikh Zayed was laid to rest at the Grand Mosque before it was completed.
First conceptualised in 1996, the Sheikh Zayed Grand Mosque took almost 12 years to build, at a cost of about AED 2.5 billion (about $1b) with approximately 38 construction companies and over 3,500 workers coming together to bring this singular grand vision to fruition.
Like everything else in Abu Dhabi, the Grand Mosque doesn't shy from grandeur and opulence. Spanning a floor area of more than 22,000sqm, Sheikh Zayed used only the best materials and architects for the construction of this breathtaking monument. For one, the Grand Mosque boasts an amazing count of 82 domes, all clad in pure white marble, with the crowns and crescents decorated with gold glass mosaic. Elsewhere, the sahan, or courtyard, has a total of 1,048 columns with the floor embellished with coloured marble and floral decorations, painstakingly designed by British artist Kevin Dean. Covering 17,000sqm, the courtyard is regarded as the world's greatest artwork featuring marble mosaic.
The main prayer hall at the Grand Mosque is covered with the largest carpet in the world. Featuring an intricate Islamic medallion design, the carpet was handmade by about 1,200 craftsmen. Woven separately by the artisans, the different sections of the finished work were then intricately put together inside the mosque.
Another stunning feature of the mosque is its seven dazzling chandeliers, with the largest one in the world hanging right inside the prayer hall. Made of gilded brass, stainless steel and glass panels studded with Swarovski crystals, it weighs about 12 tonnes and is a sight not to be missed.
SCROLL TO CONTINUE
Tatler Itinerary: What To Do In Abu Dhabi
4
Stay: Qasr Al Sarab Desert Resort by Anantara
Just 200km away and a 90min drive from the city of Abu Dhabi lies the mystical charm of the quiet desert. We stayed at the Qasr Al Sarab Desert Resort by Anantara, a captivating oasis located in the Liwa Desert, the world's largest body of undulating sand.
Built on a crescent-shaped dune, the earthy interior of the Qasr Al Sarab, or the Mirage Palace, is designed by Hirsch Bedener and Associates. There are a total of 206 rooms, suites and villas and they all face west so that guests can enjoy the glorious sunset views from their rooms.
We especially love artful decor and high ceiling, the musty smell of the old books and antiques in the library, which is adjacent to a verandah looking out to an endless stretch of wide open sand. The hallway leading to the rooms is decorated with antique daggers, muskets, and other artefacts carefully curated by Cape Town designer Robert Sherwood to reflect Emirati history.
Unlike an urban adventure where you book an Uber to take in the sights, the desert is the only scenery you will see. But there is plenty to do here. Whether it is trying your hand at archery, taking a leisurely camel trek at sunrise (or sunset), or going on an adventurous sand dune bashing led by highly skilled four-by-four drivers, there is no better way to complete your once-in-a-lifetime experience in the desert.
Trending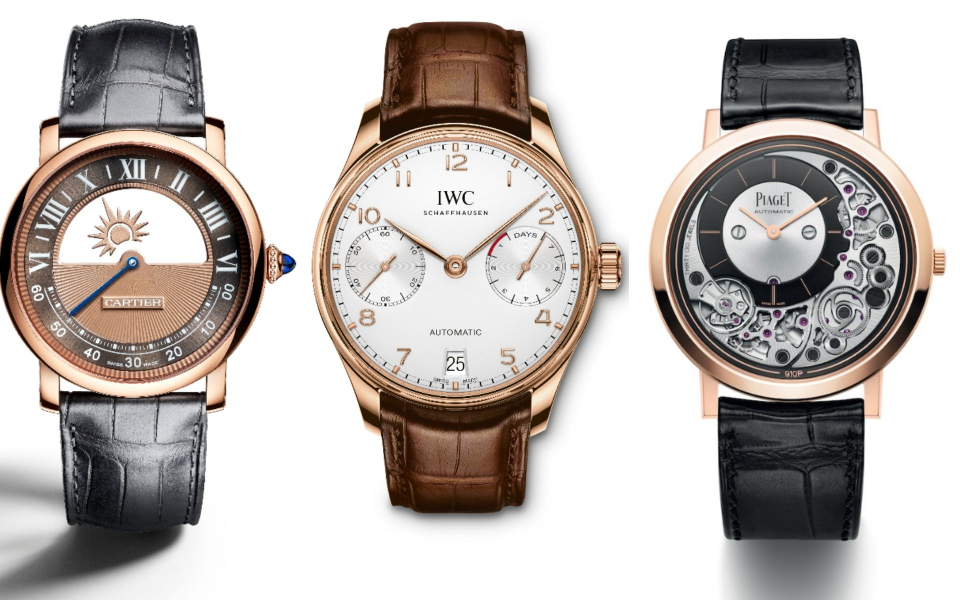 12 Men's Watches For Every Glamorous Occasion
November 10, 2018 | BY Brian Cheong
photo_library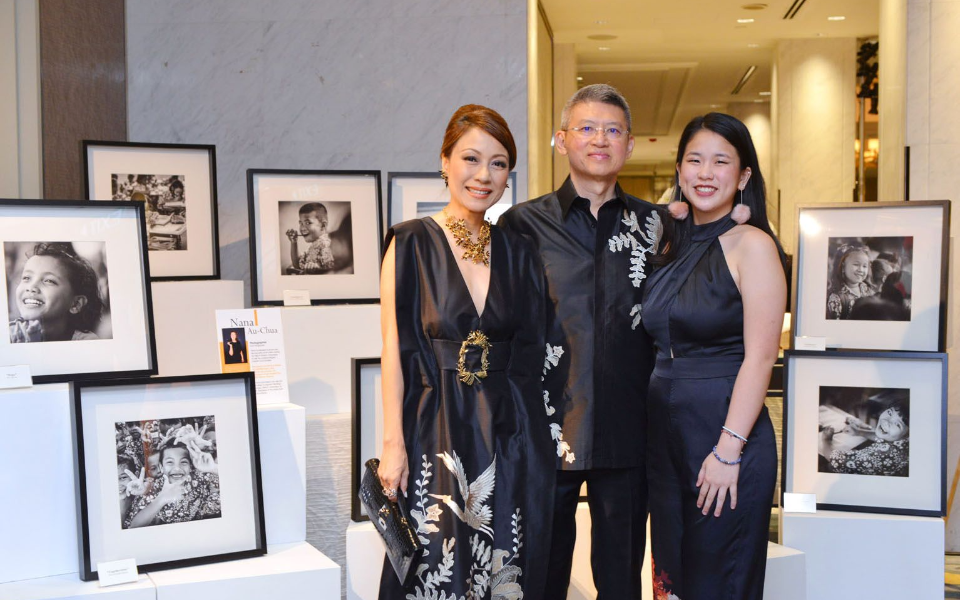 LOAF Gala Dinner 2018
October 30, 2018 | BY Kissa Castañeda
photo_library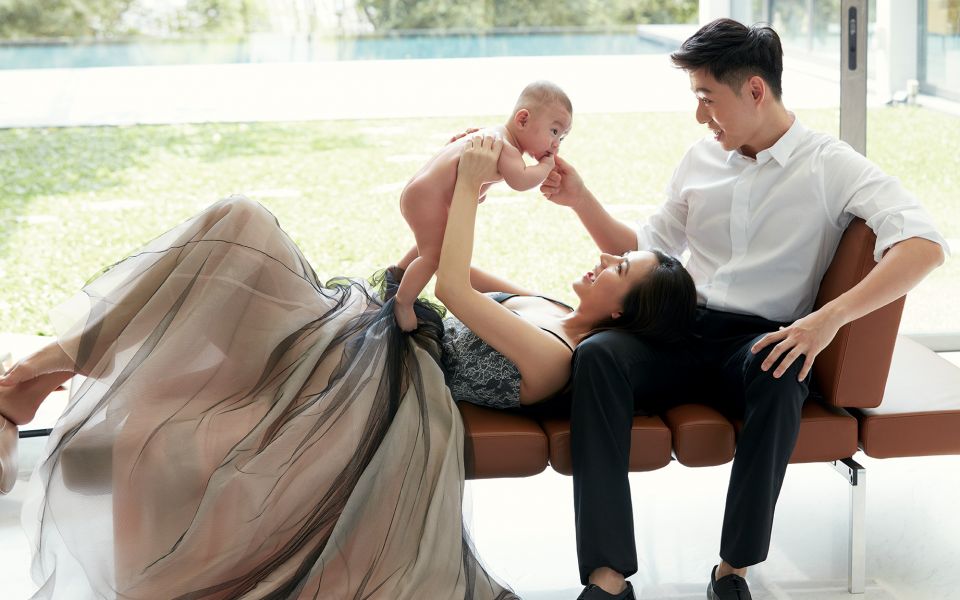 "Instagram, For Me, Isn't About Likes" Says Cheryl Wee
October 30, 2018 | BY Daphne Chen-Cordeiro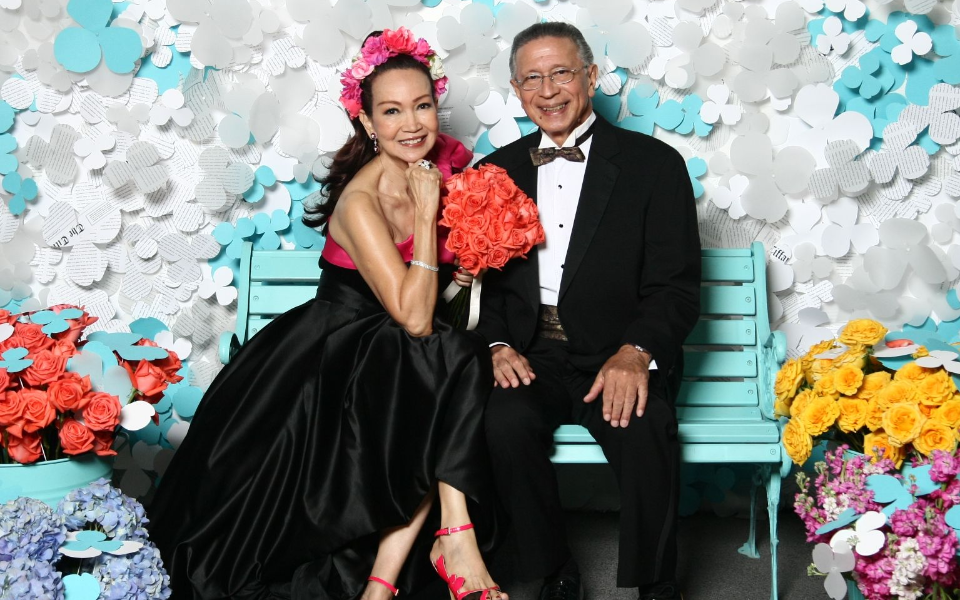 Best Photo Booth Moments From The Singapore Tatler Ball 2018
October 29, 2018 | BY Chloe Pek
photo_library
Celebrating 25 Years With Kim Robinson And Takashimaya S.C.
October 29, 2018 | BY Elizabeth Lee
photo_library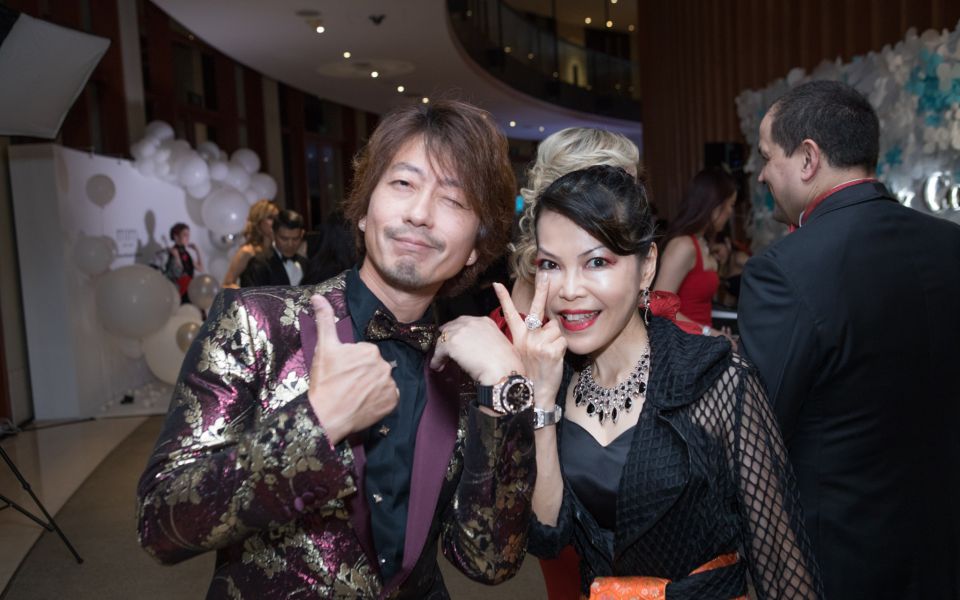 Singapore Tatler Ball 2018: The Bling Report
October 29, 2018 | BY Nicolette Wong
photo_library